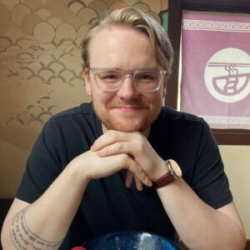 Latest posts by Arron Kluz
(see all)
Crossing off a game's list of trophies can be challenging but rewarding. They often push players to see everything a game offers, conquer higher difficulty levels, and overcome unique challenges. Unlocking every trophy in many games also adds dozens of hours onto the game's playtime, often with no small part of it grinding for resources or completing side activities. This can make tackling trophy lists with a buddy very appealing, so here is a comprehensive guide to some of the best online co-op trophies you can hunt down.
Key Info Up Front
When it comes to picking a game to chase trophies in with your friends, there are a lot of things to take into consideration. You need to find a title that everyone is interested in, has an achievable playtime, and works for how often you want to play together. With that in mind, here are some of the best options from further down in the article.
Best Two-Player: It Takes Two
Best Co-op Shooter: Tiny Tina's Wonderlands
Best RPG: Divinity: Original Sin 2 – Definitive Edition
Best MMO: Final Fantasy XIV
Online Co-op Trophies Overview
When hunting trophies with friends online, some essential elements to consider. The first is whether or not both players will receive the unlocked trophies on their PlayStation profiles. This happens with most titles, including all of the ones in this article, but there are some odd ones here and there that don't do so.
Another consideration is whether or not you want to play through an entire game together or just here and there. Playing through a whole experience together can be fun and a great thing to share, but it can also make playing through the game take longer as you have to wait for both of you to be available whenever you play it.
If that doesn't sound like it would work for you and your friends, another option is to pick a game with online capabilities and some trophies alongside trophies that have to be earned on one's own. This allows everybody to play solo when they want to without interfering with the group's progress in the online mode. With this in mind, the games in this article are split into games that can be played entirely in co-op while getting their platinum and those that require some solo play.
Best Full Online Co-op Trophy Games
This section is dedicated to the titles you can get every single trophy in a while playing online with friends. These games each offer fully realized online experiences that are a blast to play with others. I've tried to pick games that cover a range of options so that if you want to play a game with one friend or more, you should be able to find something that works for you here.
It Takes Two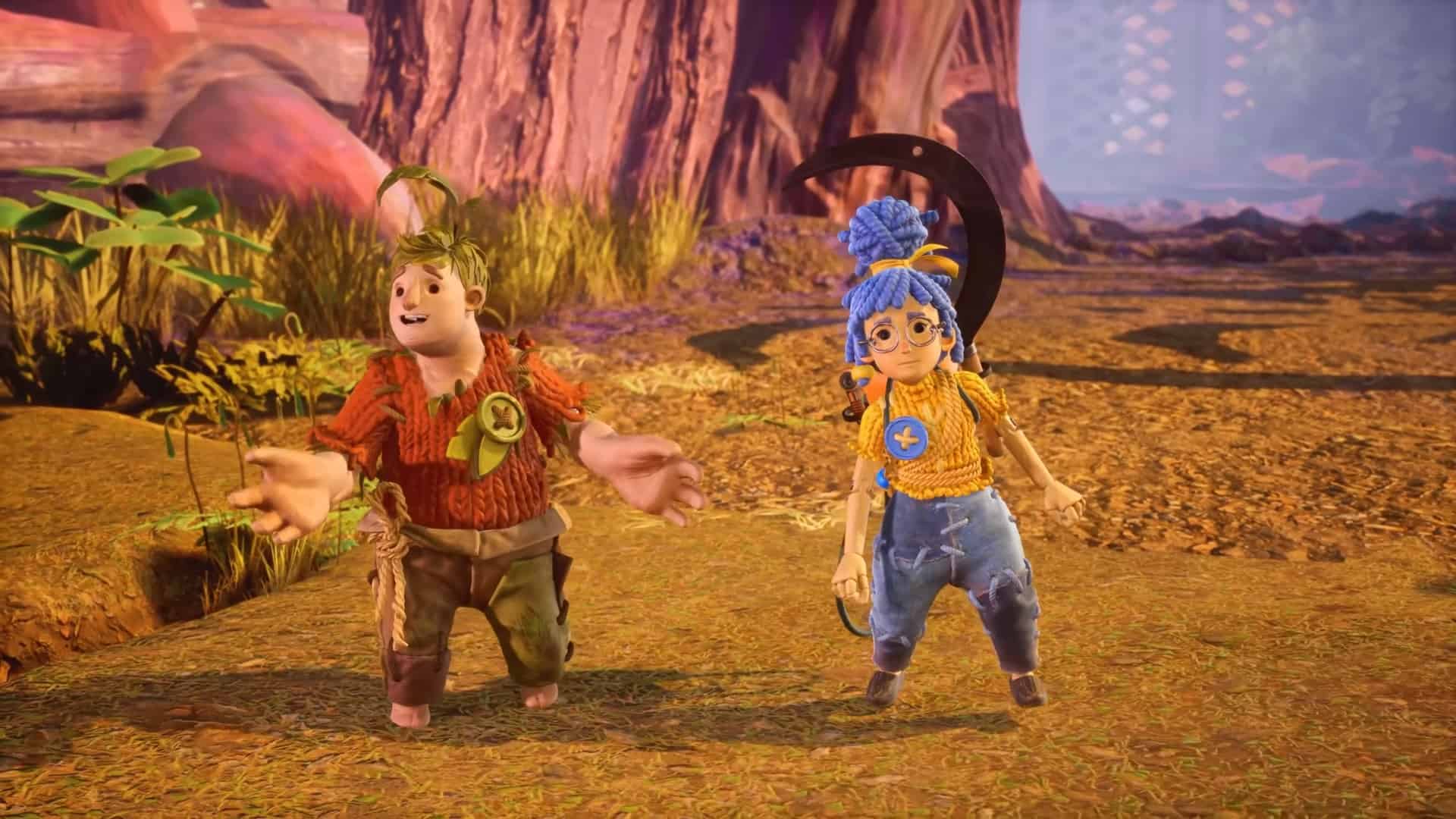 Players: 2
Metacritic Score: 88
Estimated Platinum Time: 13.5 Hours
Genre: Puzzle Platformer
It Takes Two took the world by storm when it was released in 2021. The game features a tight co-op experience that pushes players to work together to adapt to various challenges and puzzles. It constantly introduces new mechanics and gameplay elements to keep things fresh, all while delivering a lot of laughs and a heartfelt story. It Takes Two is also an excellent game for trophy hunters who want to play a game with someone who doesn't tend to play many games. It is built to be very accessible, so anyone can jump in and enjoy it. If you're going to tackle its list of trophies, check out our full trophy guide.
Overcooked! 2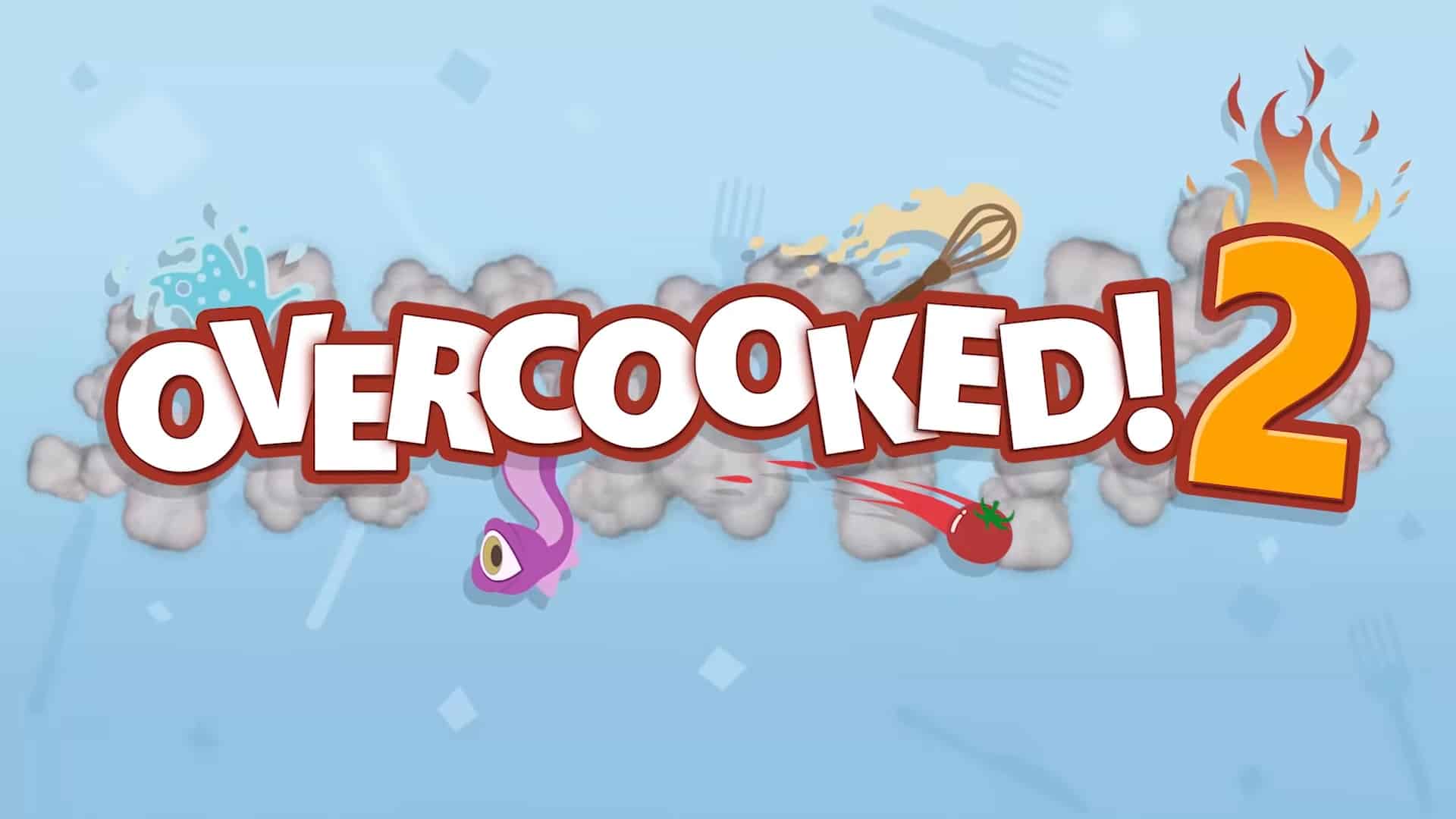 Very few games can match up to the pure frenzied chaos found in games of Overcooked! 2. On the surface, the game seems very simple. It tasks up to four players working together to navigate different kitchens to assemble ingredients and cook food as fast as possible to serve customers and various restaurants. The game includes a wide array of different meals, from sushi to burgers and pizza, each requiring their steps and equipment to be made.
However, the kitchens also aren't what you may expect. Rooms will be rearranged on the fly, moving platforms connect different sections of kitchens, and some will even be periodically hit with tidal waves. If you want to go through this one, make sure that your friendships aren't easily broken by a bit of stress.
Tiny Tina's Wonderlands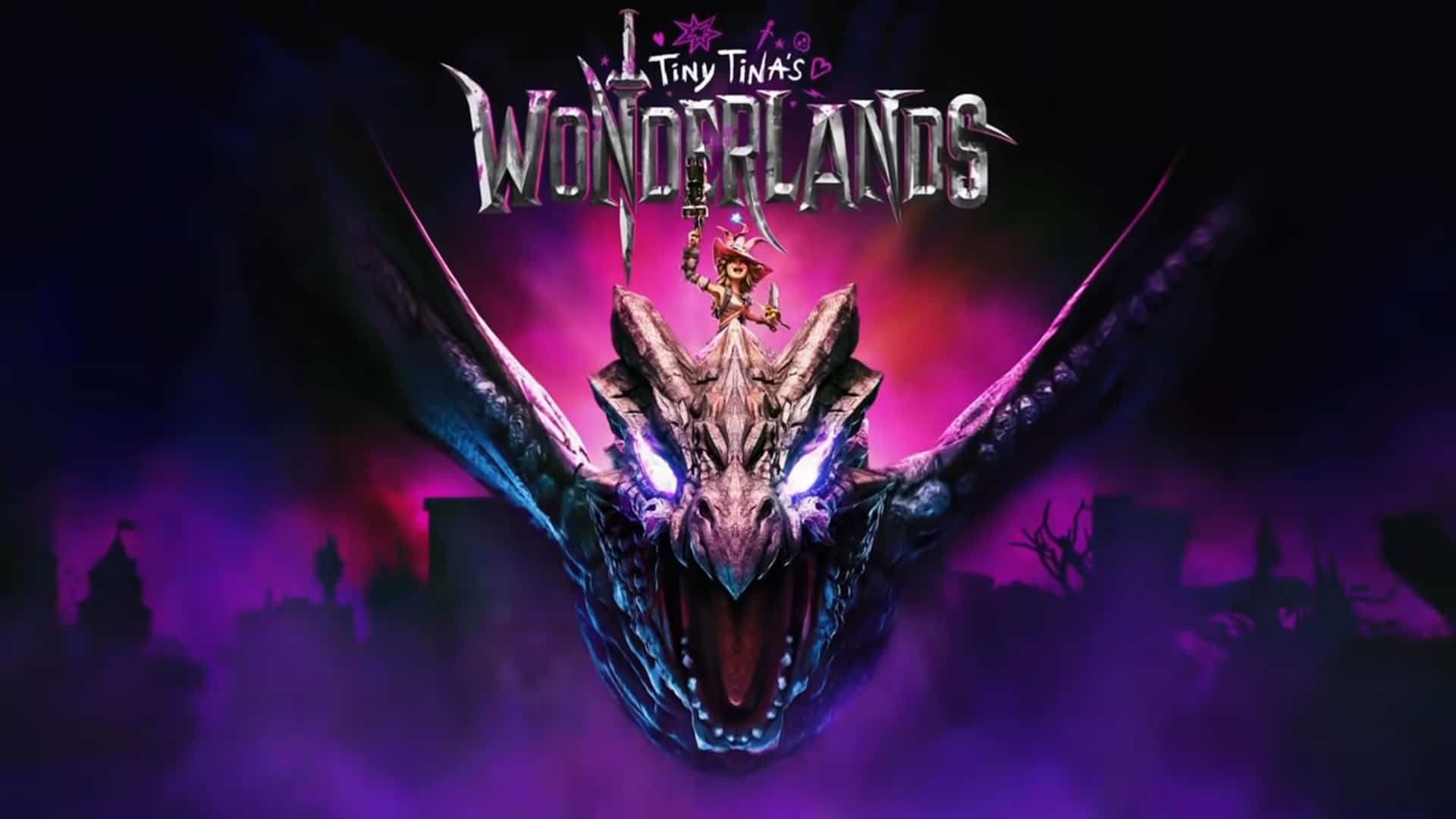 Players: 1-4
Metacritic Score: 76
Estimated Platinum Time: 42 Hours
Genre: First-Person Shooter, RPG
The Borderlands series is iconic for its tongue-in-cheek humor, millions of crazy guns, and over-the-top co-op action fueled by character skill trees. This is no different from its fantasy-themed spin-off Tiny Tina's Wonderlands. With the framing of a Dungeons & Dragons-style tabletop RPG being played in the Borderlands universe, Wonderlands allows players to create their characters and embark on quests across a ridiculous fantasy world. There are loads of guns to find, spells to sling, and customization items to collect as players travel across the globe and build their heroes from scratch.
Wonderlands also feature instanced loot and enemy scaling so you and your friends can play together without worrying about you not being on the same level.
Dying Light 2 Stay Human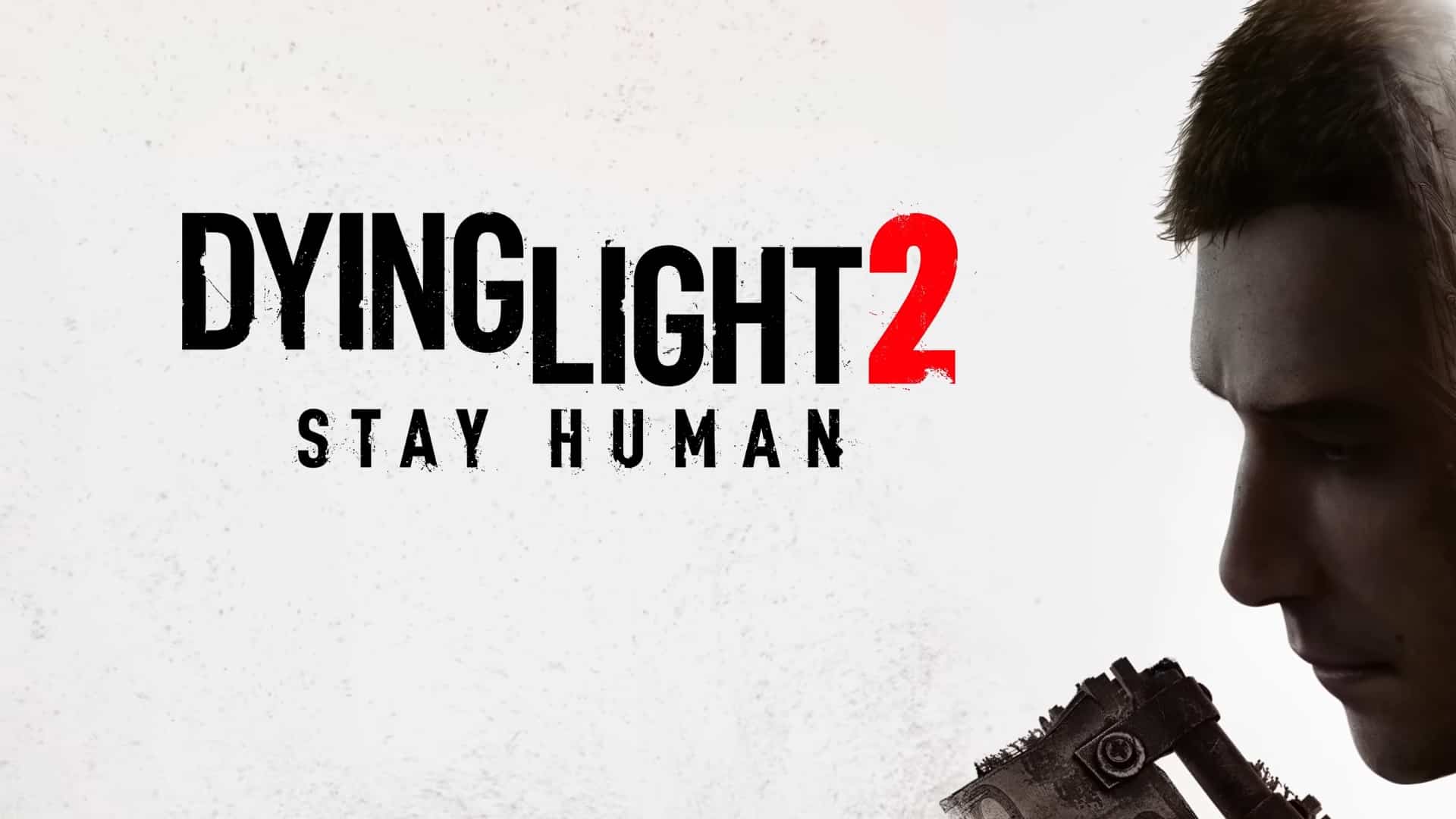 Players: 1-4
Metacritic Score: 76
Estimated Platinum Time: 95 Hours
Genre: First-Person Survival Horror
Dying Light 2 is a zombie apocalypse filled with parkour, basic weapon crafting, and gory violence. Players that either wants some help dealing with the zombie hordes or want some friends to galavant through the apocalypse can join one another's games in lobbies of up to four players. This can be particularly fun since Dying Light 2 features skill trees and role-specific equipment that allow players to synergize their builds on more significant difficulties. However, it is essential to note that when players join an online game, they get to keep all their gained experience, materials, and equipment.
However, the story progress they achieve in the play session does not apply to their saves. However, the game is excellent for playing together, and it even has some online-only trophies that you can nab along the way.
The Ascent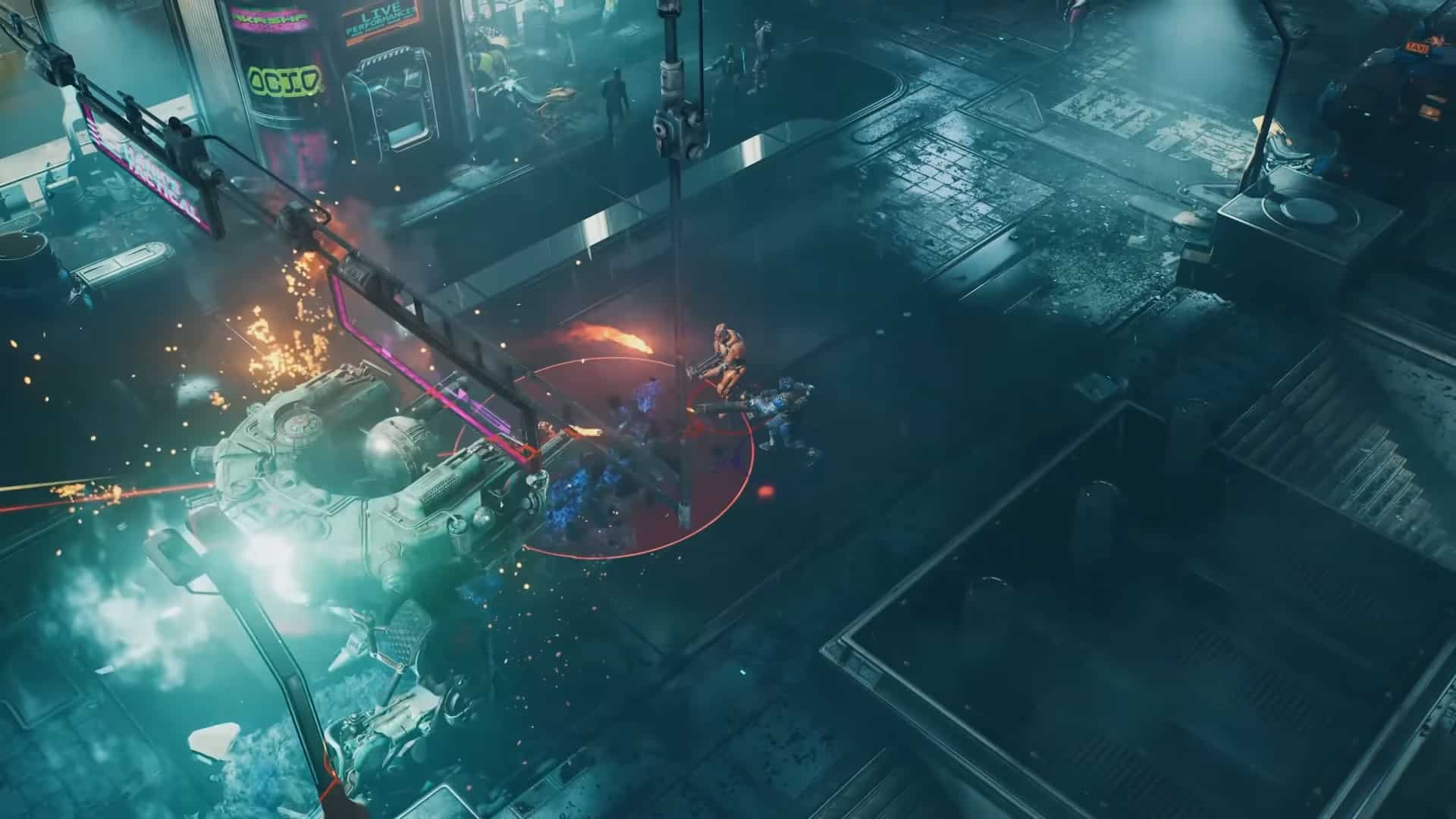 Players: 1-4
Metacritic Score: 77
Estimated Platinum Time: 25.5 Hours
Genre: Twin-Stick Action RPG
Any fans of neon-soaked cyberpunk worlds will want to check out The Ascent. Featuring an isometric view, a range of loot, and total character customization, The Ascent follows up to four players as they blast through various underground sci-fi jobs. It is difficult to emphasize just how beautiful of a world it gives players to explore as well as coming with detailed skill trees and gear to allow players to fine-tune their builds. However, its levels matter for the sake of the game's difficulty, so once you start a playthrough with someone else, you'll want to only play with them on that save file.
Back 4 Blood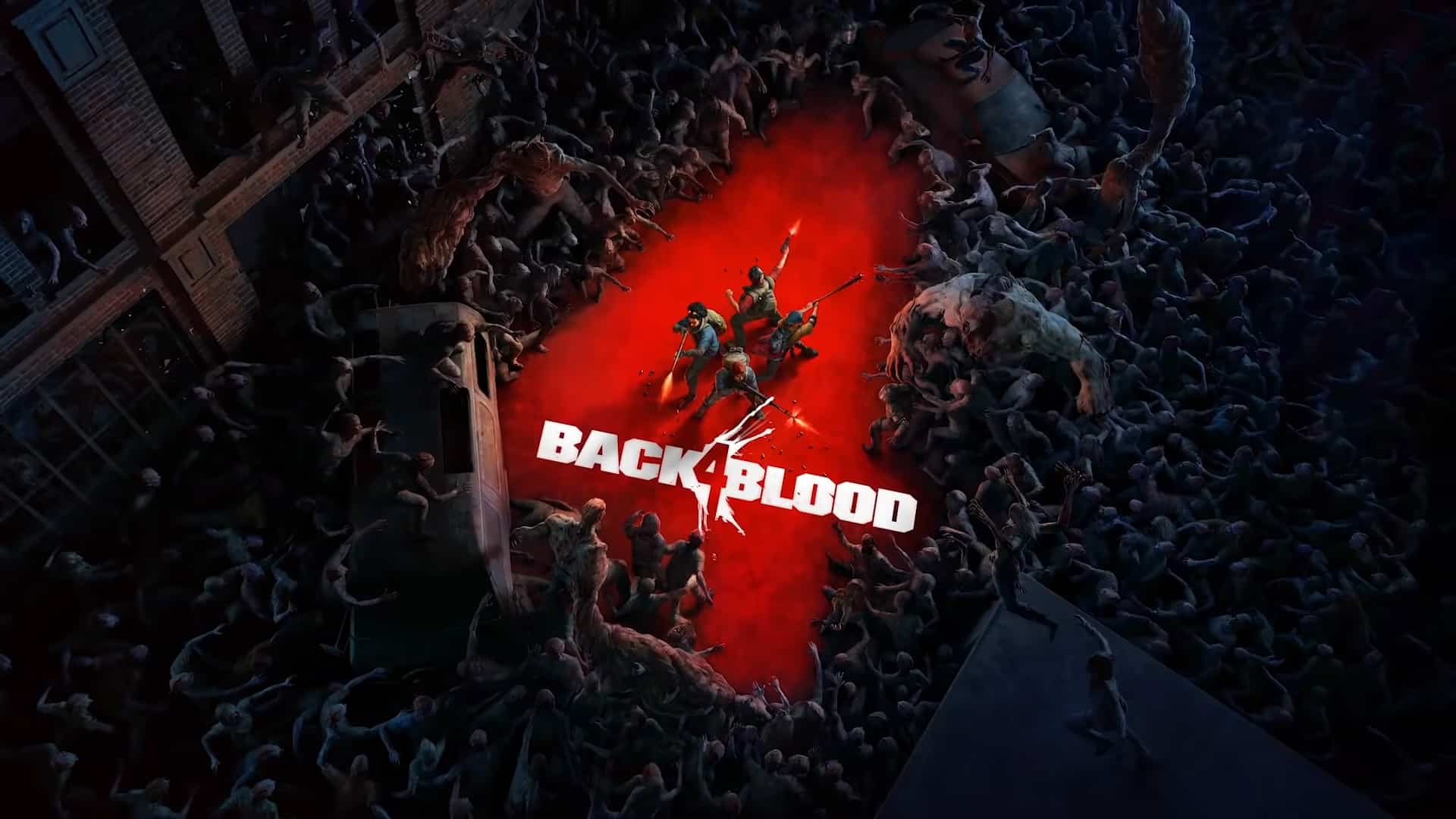 Players: 1-4
Metacritic Score: 77
Estimated Platinum Time: 73.5 Hours
Genre: First-Person Horde Shooter
Developed by the studio behind the classic Left 4 Dead, Back 4 Blood offers a modernized take on the four-player zombie-filled shooter. Much of the DNA of the studio's previous releases is present, but with new bells and whistles to make it even more replayable. These changes include perk cards that allow players to optimize their builds during missions, characters that each come with their perks and playstyles, and better randomization during levels to make each playthrough present new challenges.
The game also features numerous difficulty levels and a new multiplayer mode to offer your group plenty of variety on the road to its platinum trophy. Its skill-based gameplay also means that even if part of your group misses a night or two of playing, they will still be able to contribute, saving you from worrying about everyone staying at a similar power level.
Destiny 2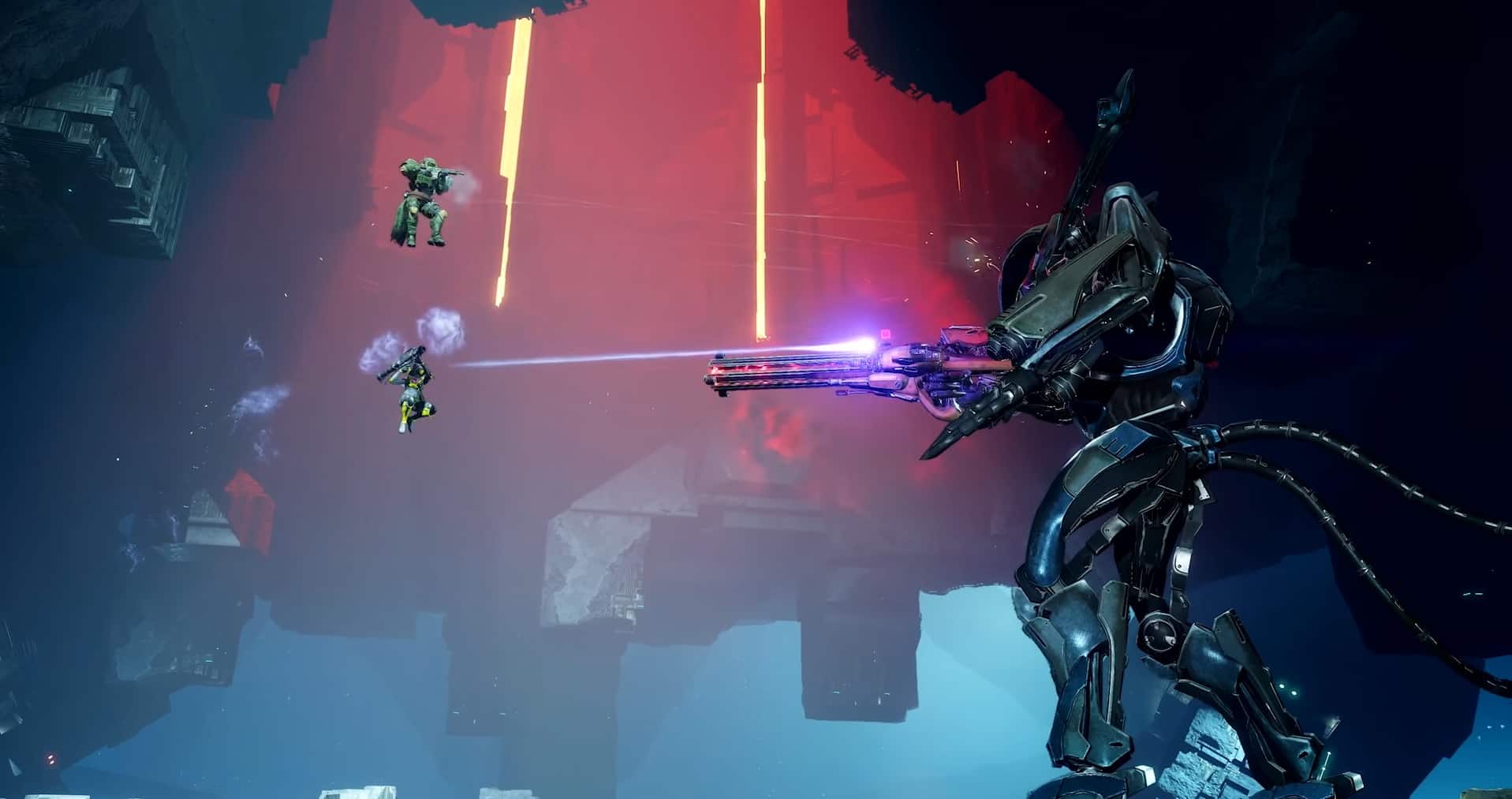 Players: 1-6
Metacritic Score: 85
Estimated Platinum Time: 131 Hours
Genre: First-Person Shooter MMO
Destiny 2 is an ever-evolving MMO that supports an incredible amount of content. There is more than enough in the game for it to be the only one you ever play again, while it is also able to be played to focus on the trophies and then return when the next season or expansion releases. This makes it great for chasing online co-op trophies, as different members of your friend group can play an additional amount and still play with one another.
It also offers a bunch of different ways to play. PvP matches, challenging raids, story-driven quests, and more give rewards worth chasing. The game is also free-to-play except for some of its seasonal content and expansions, so it is straightforward to jump in and try before deciding whether or not to try it out with friends fully.
Divinity: Original Sin 2 – Definitive Edition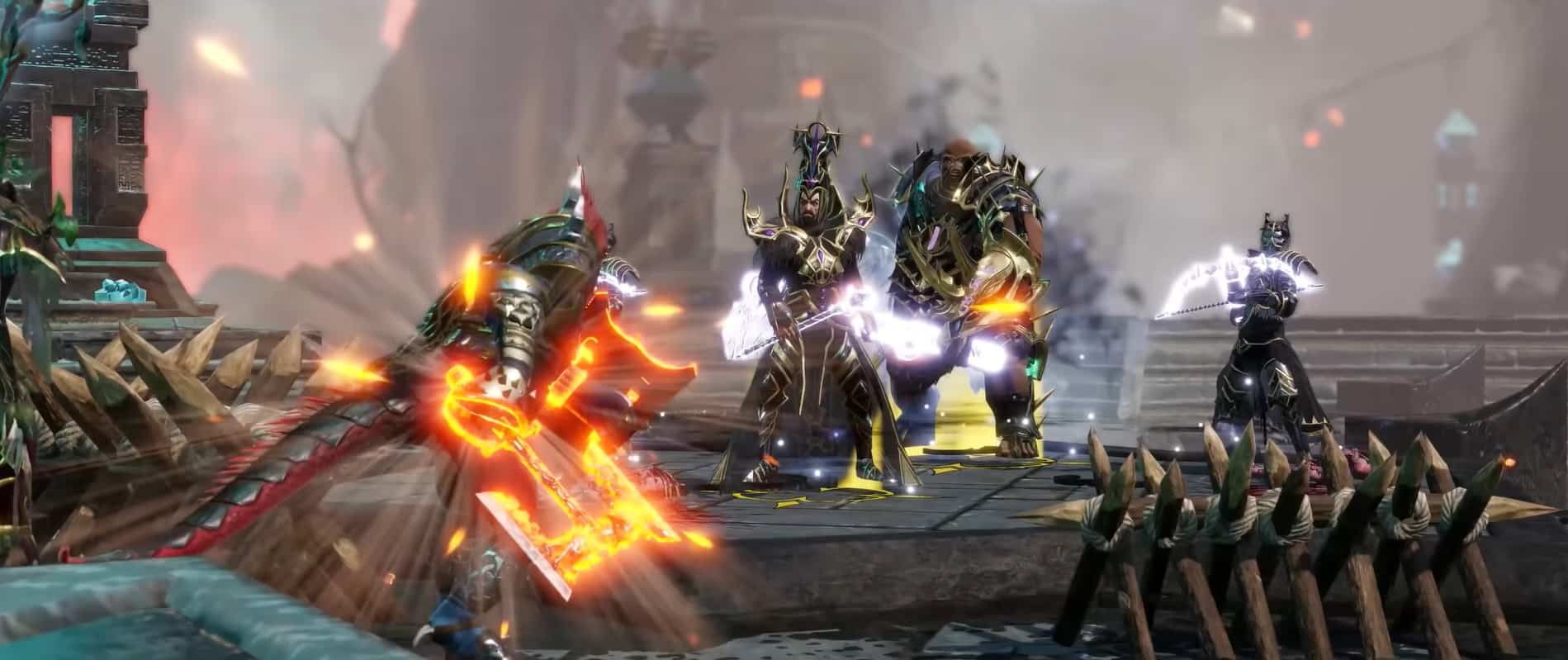 There are very few RPGs out there that are as comprehensive, deep, and fulfilling as Divinity: Original Sin 2. The game allows up to four players to make unique characters that use various skills and weapons to win battles and navigate dense personal conflicts. Playing through the game is highly demanding, especially on more significant difficulties, but those looking for a rewarding and nuanced RPG to enjoy will have trouble finding anything better. It can also be played with less than four players if you wish without having to sacrifice members of the party or make the experience more challenging.
One exciting part of the game is how players can diverge from one another. Not only can players freely separate and explore the game's regions on their own, although I wouldn't advise doing so, they can also make different decisions during quest lines and directly oppose one another regarding those choices. This helps make Original Sin 2 an excellent game for anyone interested in roleplaying, a great fantasy story, or challenging tactical combat.
Minecraft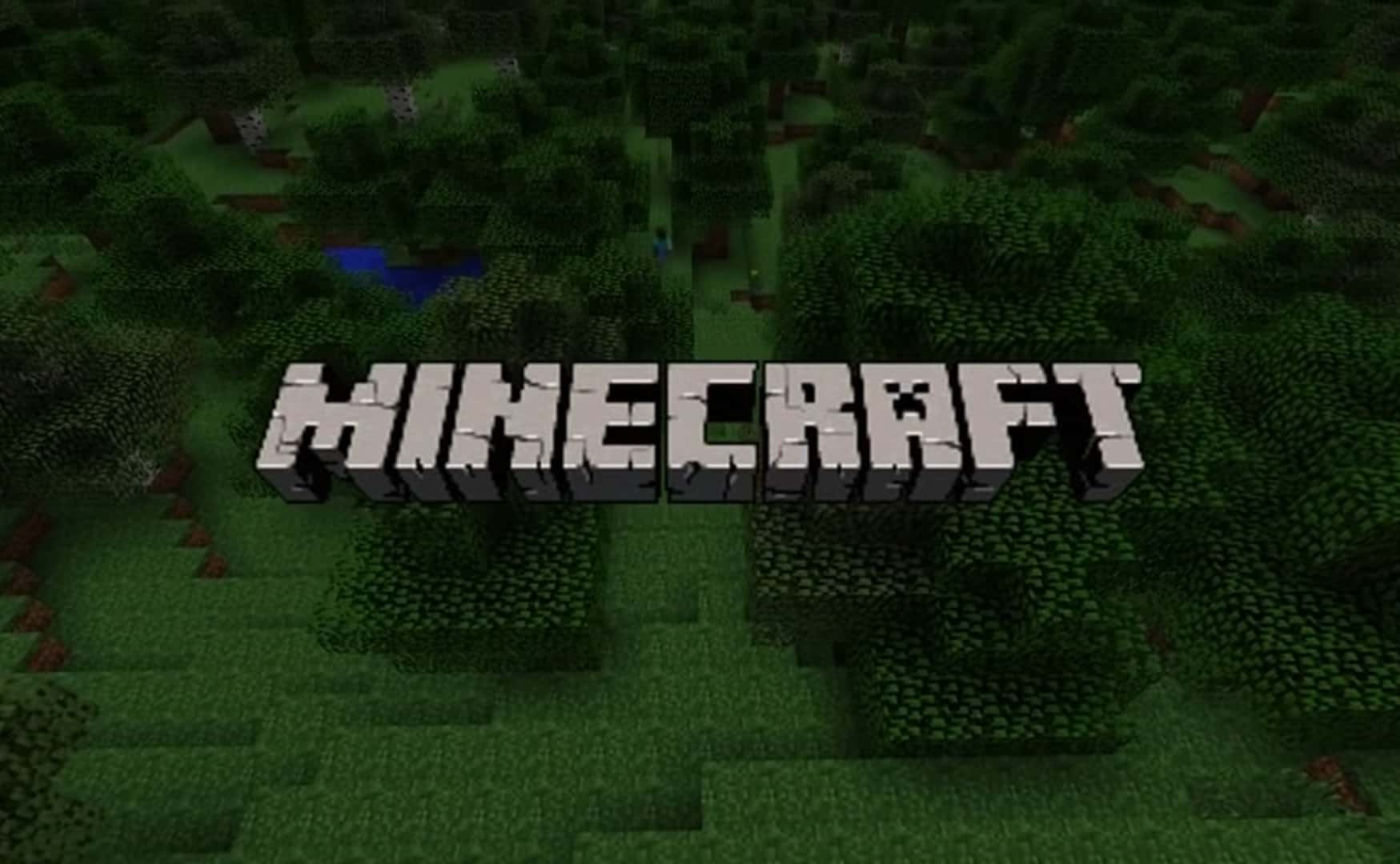 Everybody has heard of Minecraft, but it remains one of the most unique and varied co-op experiences. The game's sheer openness allows an almost infinite amount of space for players to approach things in their way alongside the ability to express themselves creatively through the building. Minecraft is also a great way to get a large group of friends together, whether you want to all work together or break off into smaller competing groups.
Players can also play together regardless of their platform, as well as mix online and local multiplayer, which can be very helpful and hard to find in other titles. If you and your friend group get into a server, you can even pay a small monthly fee to make it a realm, allowing everyone to jump on and play it whenever they want to without requiring a host to be on all the time.
Stardew Valley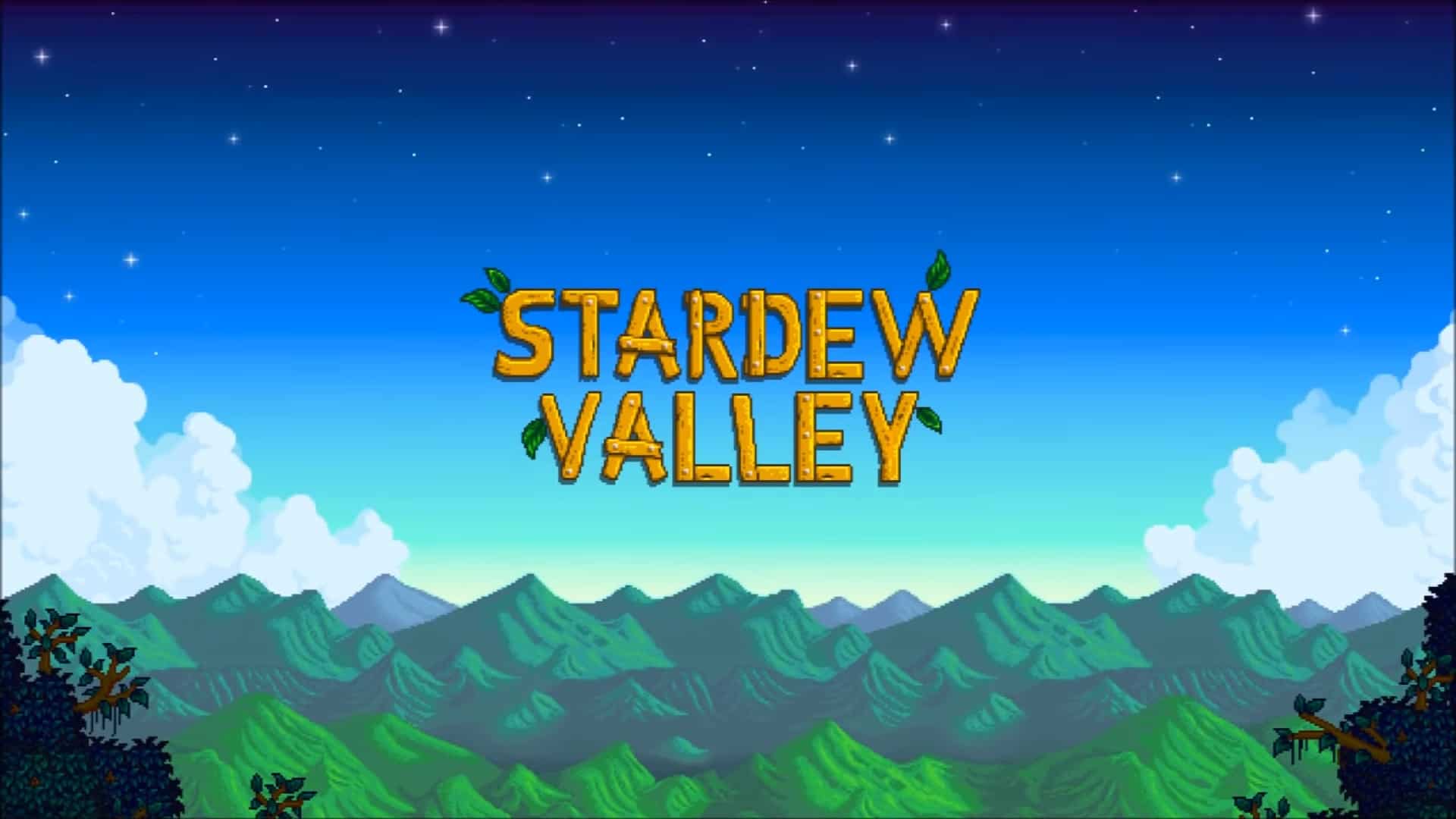 Stardew Valley did not initially launch with co-op, but it was added to the game with a post-launch update. Despite this, the modes incorporation in the game is so seamless that one could be forgiven for thinking it was always there. The co-op allows players to group up on a single farm to tend to their crops, raise livestock, delve into the mine, and interact with the nearby village residents. A map was added alongside the mode that neatly divides the farm into four quadrants, allowing each player to take a corner to make their own and manage.
Co-op players can also fully experience the game while playing online, with everyone being able to marry NPCs or even one another and customize their own house. With how long it takes to unlock all of Stardew Valley's trophies, bringing a friend or three along can make it much more manageable.
Final Fantasy XIV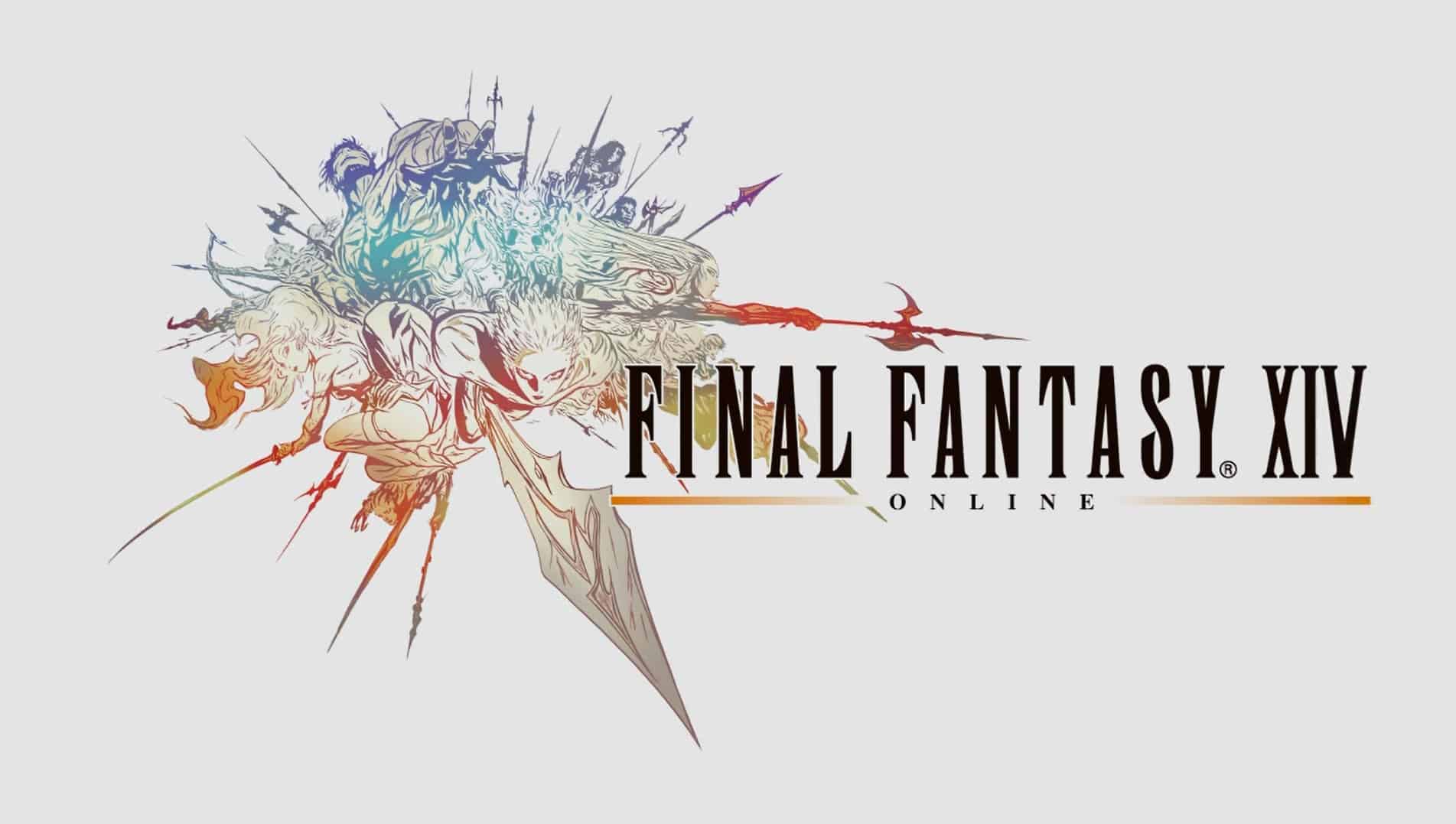 Players: 1-8
Metacritic Score: 86
Estimated Platinum Time: 1000+ Hours
Genre: Fantasy MMORPG
Final Fantasy XIV is one of the biggest games ever made, and there are no signs that it will stop growing anytime soon. However, it is also one of the best MMOs available now, and there is a solid argument for it being one of the best games ever. It would take an incredible amount of time to get the game's platinum trophy, but even if you don't want to make that big of an investment in one title, there is still plenty for a group of friends to achieve while playing together.
The game also features so much varied content that you can continue playing without ever running out of something to do, and the vast majority of content is available to be played with your friends or on your own. So, if you want a living fantasy world to get lost in, massive amounts of content to experience, or a deep MMORPG experience, Final Fantasy XIV is exactly what you're looking for.
Best Partial Online Co-op Trophy Games
The games in this section have online elements that you can play with friends and still earn trophies, but that also requires some playing alone to complete the list. This makes these titles an excellent option for players who want a game they can play with friends to get trophies but still want to be able to play the game by themself.
Monster Hunter: World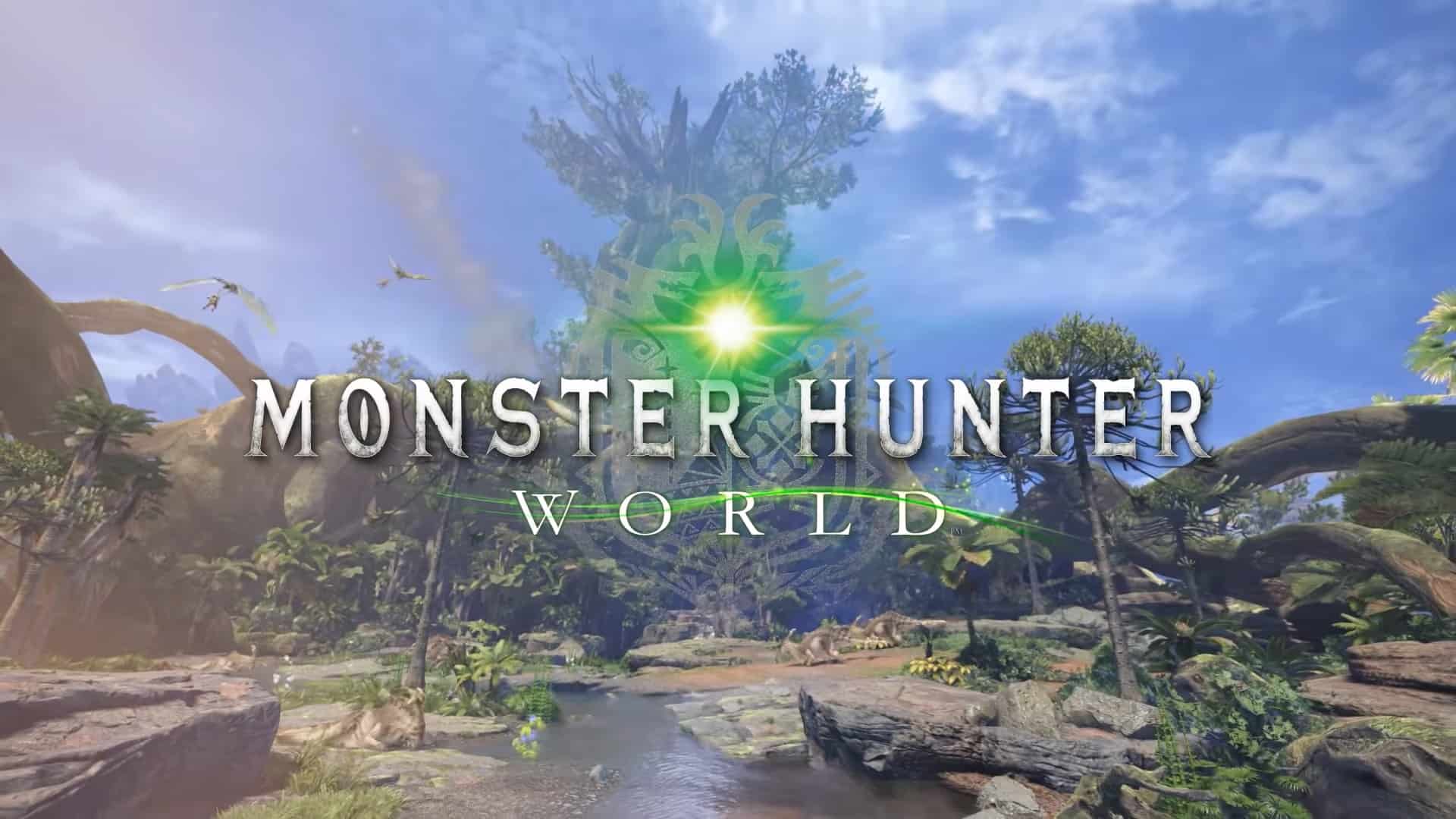 The Monster Hunter series can be complicated for new players to get into, but Monster Hunter: World strived to become the most accessible title in the series and was successful. The game offers intense and varied stamina-based combat that is fought with a range of weapons that each provide unique playstyles. However, Monster Hunter: World's endgame is filled with grinding for materials that can be used to upgrade their gear and take on more robust versions of the large cast of characters. If you and your friends enjoy it, however, it also has a massive expansion called Iceborne that expands the experience with new weapons, regions, monsters, and mechanics. If you want to get the platinum trophy, however, you'll have to play through some of the story quests on your own.
Grand Theft Auto V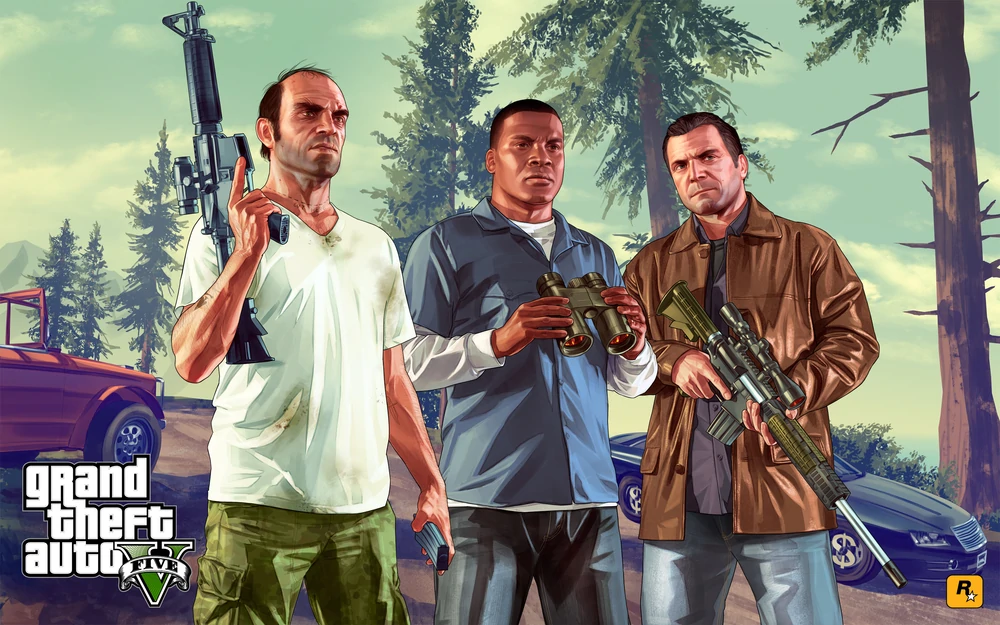 Players: 1-12
Metacritic Score: 97
Estimated Platinum Time: 79.5 Hours
Genre: Open World Action
Grand Theft Auto V is one of the most financially successful video games ever released and is the newest release in an iconic franchise. The game features a massive single-player campaign and the robust Grand Theft Auto Online that offers players fully online open-world gameplay. If you want to get most of the game's trophies, you'll need to sink plenty of hours into the single-player mode, but you'll also need to invest in the multiplayer mode.
Those multiplayer trophies are fantastic opportunities to play with friends. There are plenty of ways for players to customize their character and experience, but there are also a ton of great modes, from races to horde modes and massive co-op heists.
Nioh 2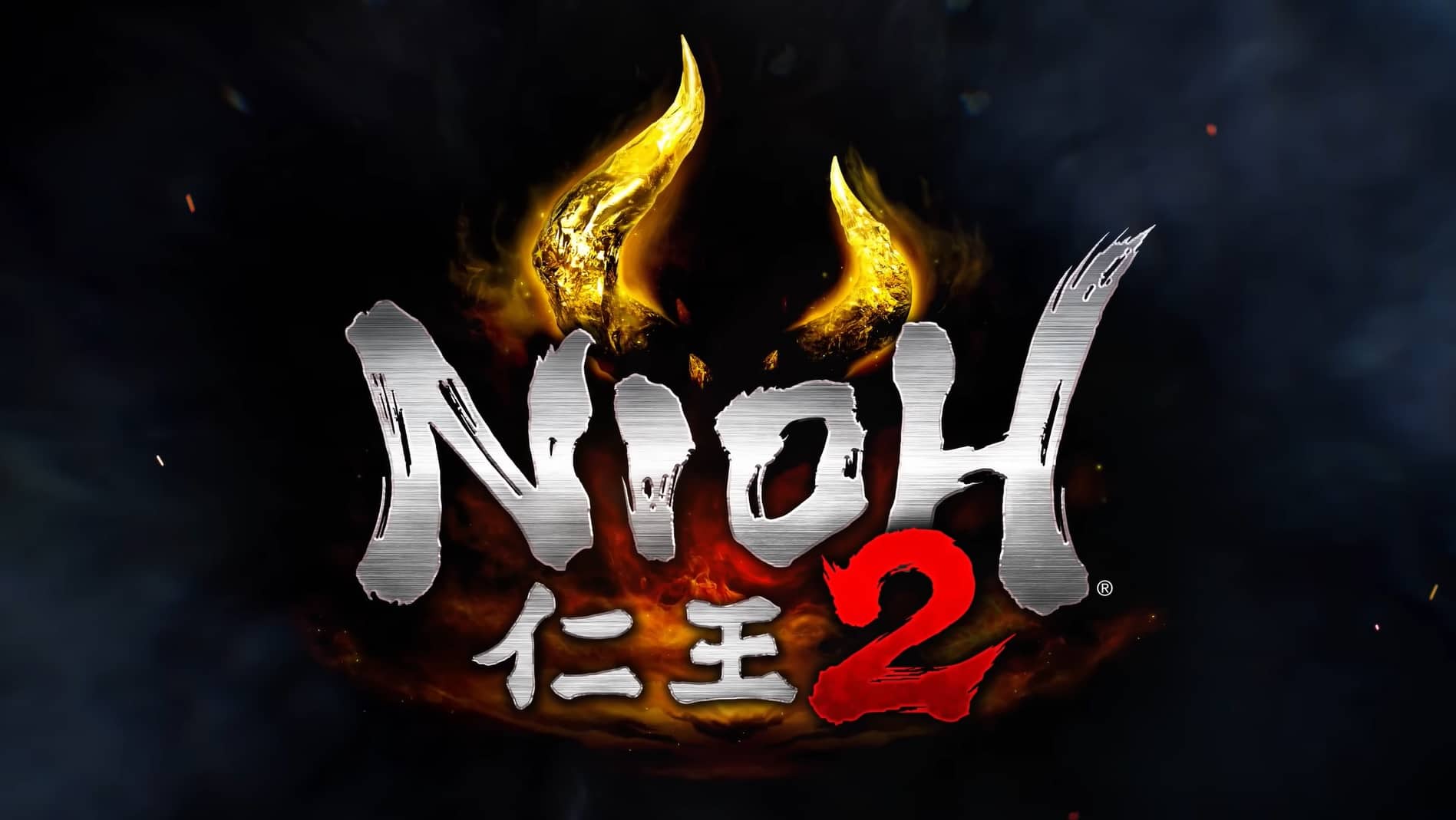 Nioh 2 offers an original take on the souls-borne genre by infusing it with Japanese mythology and fast gameplay. It also provides one of the most seamless co-op experiences in the genre, allowing players to join one another's games and play through entire missions together. Players can take on the story and online-specific co-op missions that will enable them to continue upgrading their character and gear.
However, there are some story missions that players are forced to play on their own, so you won't be able to experience the entire game with a friend or two. This can be prohibitive for some players, especially if they require help from their friends to overcome the game's severe difficulty.
Watch Dogs: Legion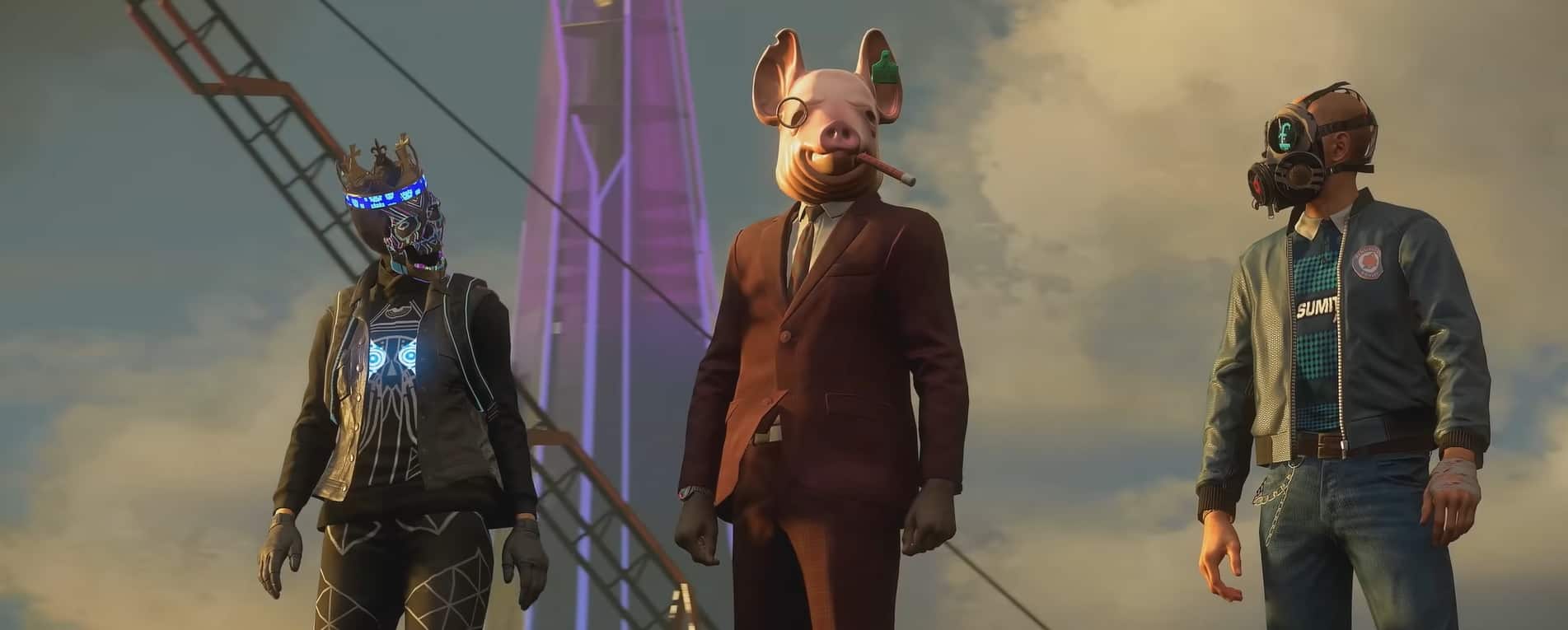 Players: 1-4
Metacritic Score: 70
Estimated Platinum Time: 49.5 Hours
Genre: Open World Action
Watch Dogs: Legion is a vast open-world game that gives players free reign to lead a high-tech rebellion in London's near future. The game offers players an incredible amount of freedom by allowing them to recruit literally any character in the entire world to their side, each having its own class, abilities, and personality. Getting all of the game's trophies will require a thorough playthrough of its single-player mode, but it also has a multiplayer mode with its awards.
The online way offers co-op missions and competitive mods, and players can customize and recruit a separate pool of varied characters to use. The multiplayer missions allow a lot of shenanigans for friends to experience and offer a range of approaches due to the sheer variety of characters players can use in them.
Battlefield 5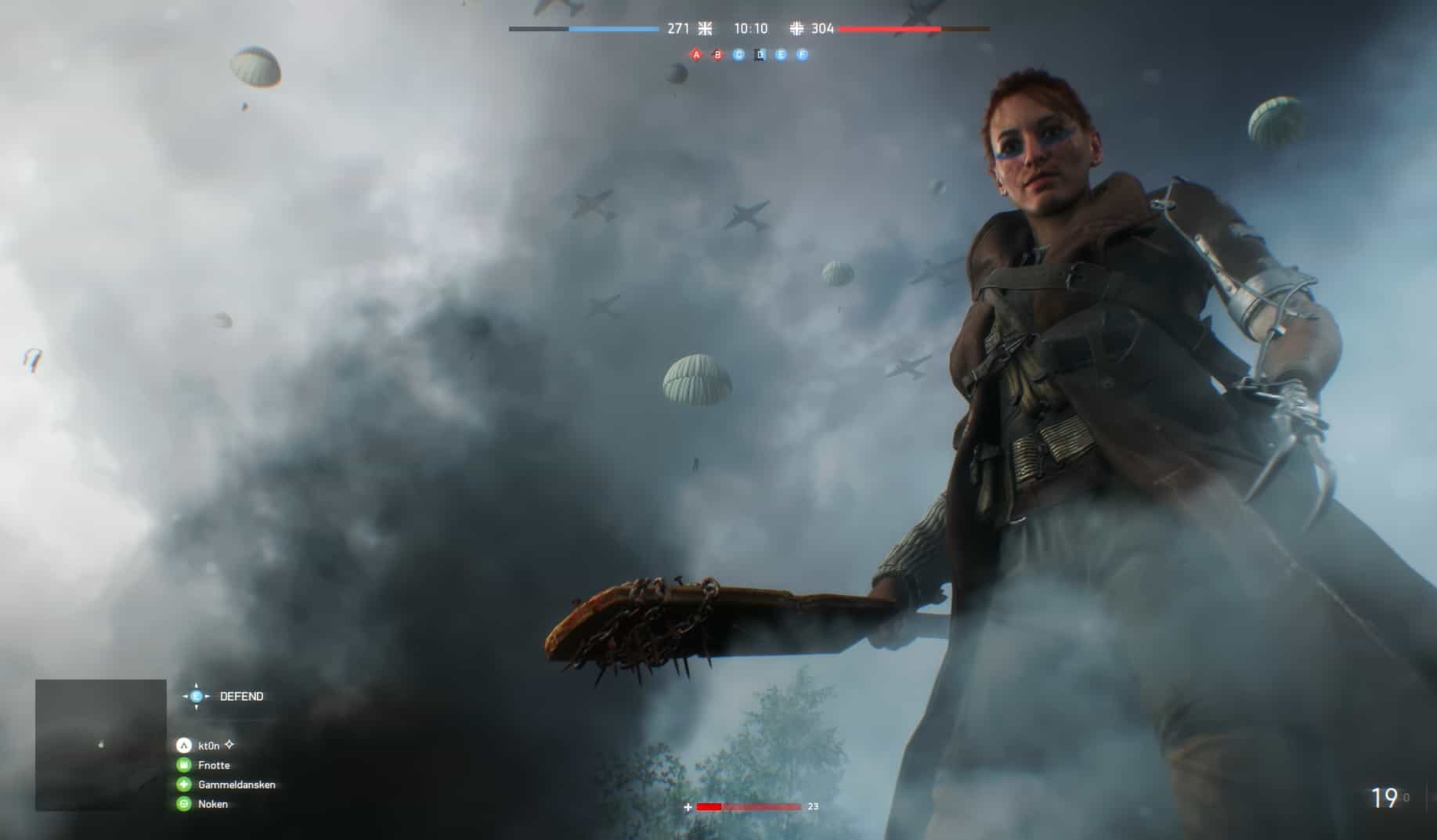 Players: 1-4
Metacritic Score: 73
Estimated Platinum Time: 27.5 Hours
Genre: First-Person Shooter
The Battlefield series has always been very accommodating for groups of up to four friends that want to team up and play multiplayer as a small squad working together and coordinating to capture adventures. Battlefield 5 offers a similar experience set in the second World War, complete with a range of multiplayer trophies that range from specific to more general, like getting a certain number of kills. This makes the game a great option to hunt trophies with your friends, as you can all team up and help one another get the awards you still need.
Of course, the game also offers an entire single-player campaign that has to be completed and scoured for collectibles if you want to get your hands on the platinum trophy.
FAQs
Question: Is Battlefield 5 Still Worth Playing?
Answer: Even after the release of Battlefield 2042, Battlefield 5 is very much still worth playing, and there is a large community of players that still makes finding matches easy to do.
Question: How Does Stardew Valley Multiplayer Work?
Answer: Multiplayer in Stardew Valley works very similarly to playing alone. One player has to host the game and keep the save file, but up to three other players can join to get their own house. Once they are in the game, all players have the same influence and control over the game, including modifying the farm and interacting with NPCs.
Question: Do you Have to be at the Same Level to Play Wonderlands in co-op?
Answer: No, Tiny Tina's Wonderlands features fully instanced enemy levels and loot. This means players will always face enemies of an appropriate level and get leveled worthwhile loot.
Conclusion
Challenging yourself to get trophies is a great way to get more out of every video game you play and can lead to lasting memories and great experiences. This makes chasing them with friends even more attractive, as playing games with friends almost always makes them more enjoyable. So, if you have a like-minded friend or two, don't be afraid to find a game where you can all chase trophies together and start making your PlayStation profile look even more impressive.
Continue reading:
Tony Hawk's Pro Skater 1+2 Trophy Guide
Cult of the Lamb Trophy Guide – Guide Your Flock to Greatness!