For the vast majority of gamers, playing a game is a casual experience. One that is relaxing, care-free, and offers just as much challenge as they are comfortable with. However, if you are a trophy hunter, speedrunner, or a completionist, you look at games differently. You see games as a mountain to climb, a battle to win, a beast to conquer. Playing a game is simply not enough. You have to see all there is to see, do all there is to do, find every hidden secret, and often, do so in the quickest time possible. Well, at Avid Achievers, we aim to be the support network you need to help achieve 100% every time.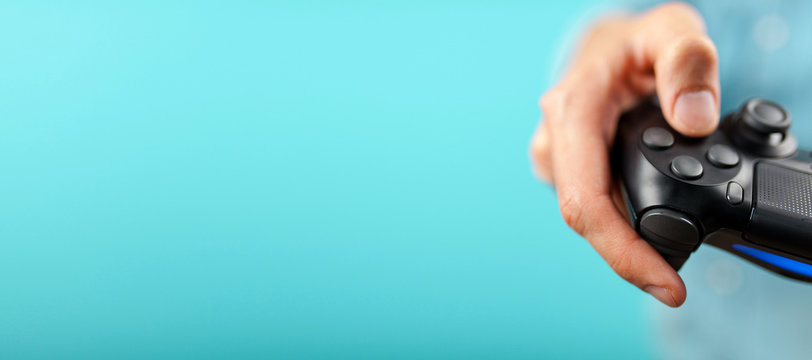 Avid Achievers is a website dedicated to providing content around the culture of speedrunning, achievement hunting, and completing video games. We aim to be a resource, a social hub, and a fun blog for all those hardcore gamers out there that don't rest until they finish what they started. We give 100% to make sure you get 100%. 
We don't just beat games, we complete games. We as a team have gathered up over 500+ Platinum trophies, Average about 2500+ hours gaming a year, and have experience optimizing their gaming sessions to get as much done in as little time as possible. We are gamers that settle for nothing less than perfection! We are fast, efficient, skilled, and at your service! 
Our Goals 
Our goal is two-pronged. We aim to be both a resource and a cultural commentary for the completionist and speedrunning community. We aim to provide information for veterans of the community and we also serve to be a beginner's guide, allowing newbies to the community to get involved and learn how to run games and achievement hunt with the best out there. 
We aim to offer a service that shows no bias, so whether you are a speedrunning fanatic or a trophy hunting whizz, we aim to provide more than enough content for each branch of the community.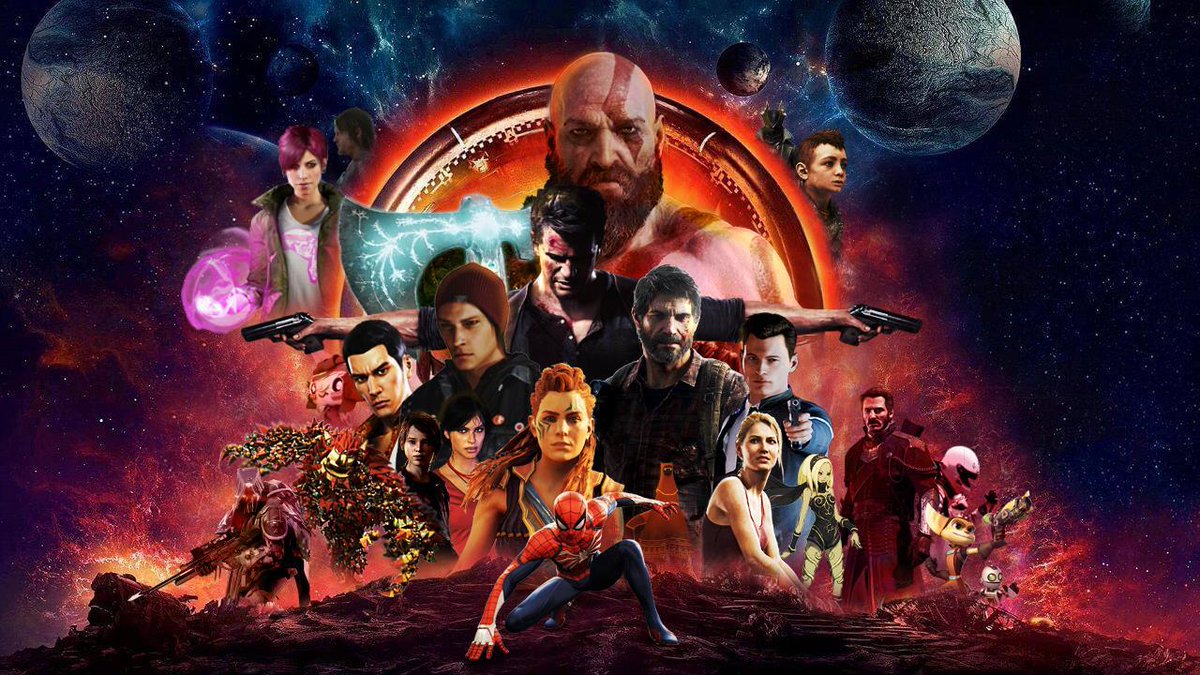 We keep up to date on the latest game releases, streams, popular runs and dedicated speedrunning and achievement hunting events. We are here to serve the community at large, and be a hub for hardcore gaming.
Then lastly, we aim to offer content that is relevant, on-trend, and factually accurate. All of our writers are members of the speedrunning and achievement hunting community. So we assure you, no matter what piece of content you choose to engage with, we will do our utmost to make sure it is pristine before it ever goes to print. 
What We Offer 
Our website is chocked full of speedrunning and achievement hunting/completionist content. On the speedrunning side, we will offer content that discusses the best games to speedrun for beginners and veterans and the best/most exciting speedruns of all time. We will constantly keep you up to date on the latest goings-on regarding GDQ and other events of this nature. Plus, we will also highlight the best runners in their various communities, offering bios, their setups, and other content that gives you a look behind the curtain.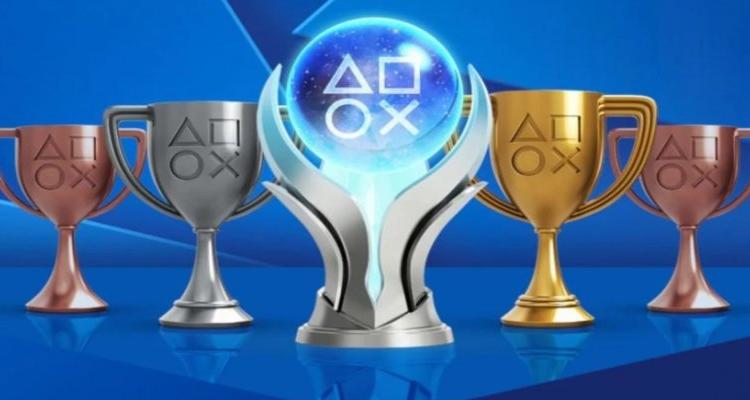 Our guides are crafted by real gamers who take the time to play each section, earn each trophy, assess the validity and consistency of each skip, and thanks to this, we can assure that our guides are 100% legit and can be trusted above all others!
Then as for the completionist community, we will give you the inside scoop on the easiest games to complete, the hardest games to take on and the most satisfying completionist journeys. Then we will also offer extensive guides, offering a clear roadmap to success in every popular game of the moment. Plus, we will also highlight the best completionists within the community and strive to find out what makes them so successful at what they do.
How We Operate 
With all this in mind, you may be wondering how we keep quality high. Well, we have a variety of procedures to keep things ticking along nicely. Firstly, we make sure that the team we have here is ideal for the task at hand. We are a group of writers who, along with the ability to string sentences together nicely, have a keen interest in all things speedrunning and all endeavors linked to completing games. 
Then we also have a group of dedicated editors and formatters behind the scenes who fact-check the work, make the articles look pretty, and then publish them for your viewing pleasure.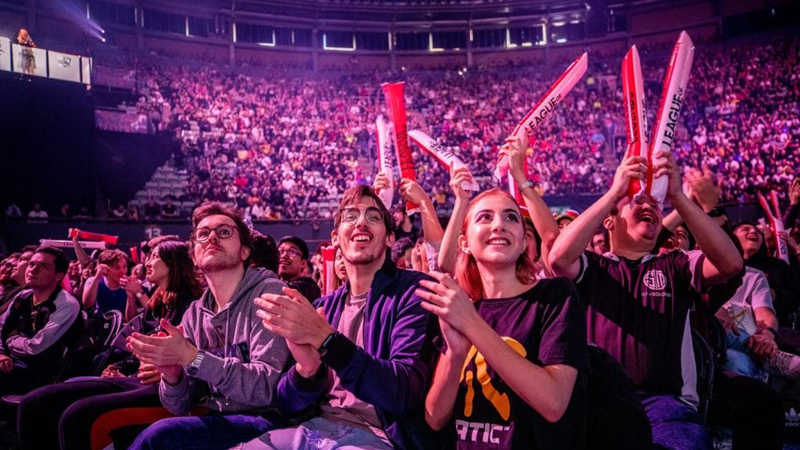 Much like achievement hunting and speedrunning, our community is paramount to our success! We always want to be providing coverage on the things you care about most. So we keep an open channel with our readers!
Then, of course, we also stay in touch with our community, as without you guys, we are nothing. We love hearing your feedback, we love hearing your suggestions and we love engaging with comments and having a good, long chat about games. So be sure to let us know what you think. 
Our Core Values 
Here are the core values that we uphold here at Avid Achievers: 
100% dedication 🏆 
100% factual 🏆
100% on-trend 🏆
100% community-led 🏆
100% passion 🏆
Our Team 
Our team is a group of passionate gamers, completionists, and speedrunners who not only love games but also serve as pillars of the community. They also have years of writing experience. Our team knows exactly how to structure a trophy guide, how to gauge the difficulty of a speedrun or trophy list, and best of all. They have their ear to the ground and know every up-and-coming trend within the space. We love our team and we are sure you will too. Meet the team below: 
Callum Marshall – Managing Editor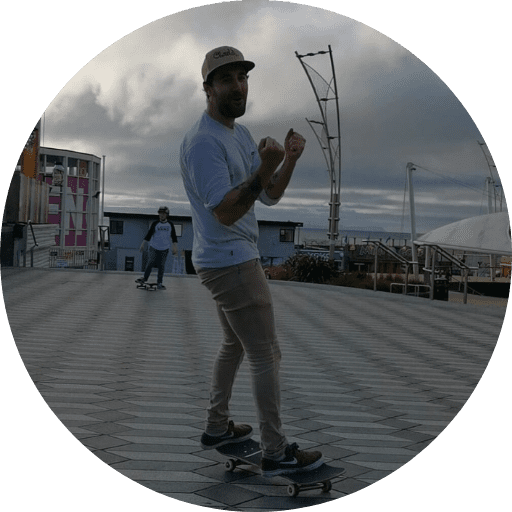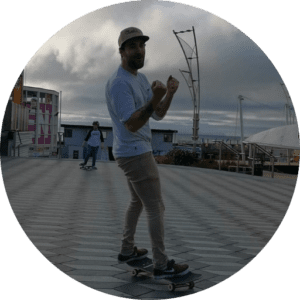 Callum is the gaming managing editor and a very keen trophy hunter. Before playing any game, there is always a quick look at the achievement list and a decision is made as to whether it's another game to add to the platinum pile. He used to run a trophy-hunting podcast, and he's currently working on the Deathloop platinum at the time of writing outside of trophy hunting, he also has a keen interest in speedrunning too, never missing SGDQ and AGDQ every year!
While overseeing the day-to-day running of the site, you'll commonly see Callum carve out some time to produce some content, and lead from the front. Callum has been around the block within the gaming industry, working as an Editor-in-chief for a number of well-respected gaming outlets, he has worked as a games tester, he has gaming podcast experience, has worked in gaming PR. Basically, you name it, and Callum was probably there or somewhere on the periphery. Outside of gaming, Callum loves skateboarding despite his immediate family telling him to grow up he is also known to watch the British sitcom Peep Show on repeat and will go toe-to-toe with anyone on Peep Show trivia.
Proudest Platinum: Kingdom Hearts II Final Mix 
Platinum in the pipeline (January 2021): Deathloop
Their Dream Platinum: Stardew Valley (God damn you Fector's Challenge!)
Favorite Speedrun (Game):  Kingdom Hearts II Final Mix (Specifically the Data Boss Battle Run)
If They Were To Run a Game, It Would Be: Monster's Inc Scare Island 
Speedrunning/Trophy hunting Hot Take: The Fact that I can't get a platinum for The Elder Scrolls IV: Oblivion pains me to this day.
Aaron Kluz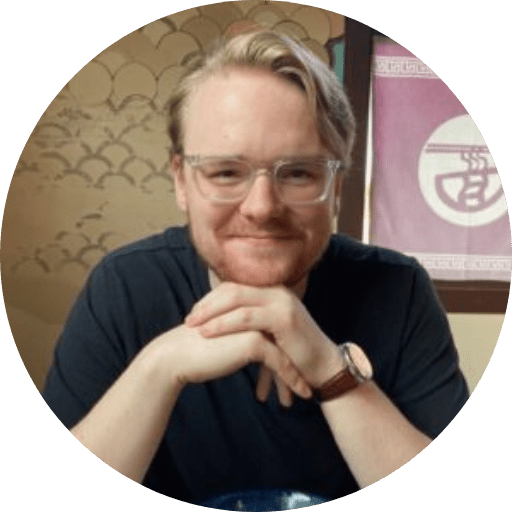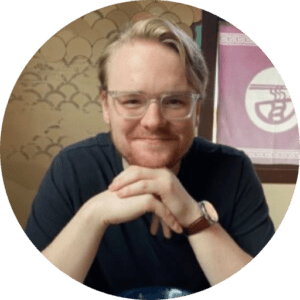 Arron is a featured team writer and lifelong gamer. Ever since he started playing games on his old SNES, he's been hooked. Once the Xbox 360 was released he quickly found himself hunting down achievements and trophies as fast as he could. There are plenty of games that he has only played for the achievements or trophies, but he also plays a little bit of everything, with a particular love for deep RPGs and skillful shooters. Currently, he is working to 100% both Pillars of Eternity games while he waits for the biggest upcoming releases and some standout indies. He also has dabbled in speedrunning, but ultimately enjoys watching others do it who are much better.  Outside of gaming, he enjoys watching arthouse movies, playing Dungeons & Dragons, and writing fiction. 
Proudest Platinum: The Witcher 2: Assassin of Kings
Platinum in the pipeline (January 2022): Pillars of Eternity: Definitive Edition
Their Dream Platinum: Elite Dangerous
Favorite Speedrun (Game): Darkest Dungeon
If They Were To Run a Game, It Would Be: DOOM: Eternal
Speedrunning/Trophy hunting Hot Take: Speedruns with minimal glitches are almost always more enjoyable to watch. 
Anthony Yates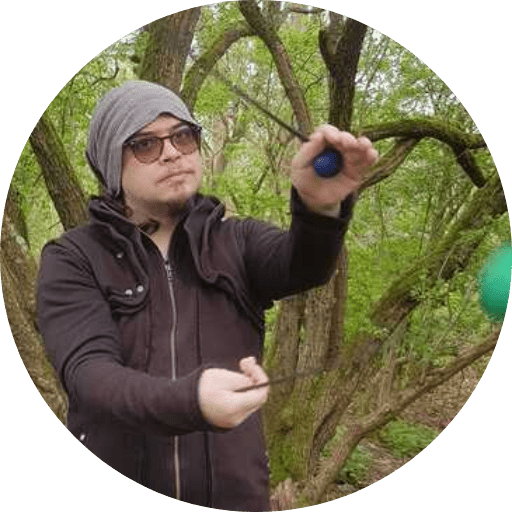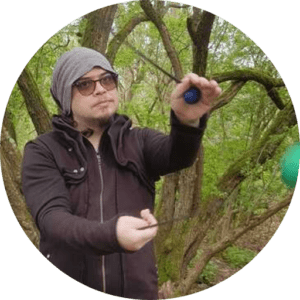 Anthony is a competitive gamer with a passion for Speedrunning. He's always enjoyed multiplayer games and currently has an obsession with Escape From Tarkov. His friends often call him the 'stats guy' as he deep-dives into any game he gets interested in. He's the weirdo that memorized the Sniper Rifle spawn timers in Halo.
Anthony has competed in Tournaments for Tekken, Call of Duty, and Modded ITG (UKSRT). Even though the Arcade scene is dying, Anthony still visits them whenever he can and loves nothing better than a heavy session on In The Groove or Pump It Up. Outside of gaming, Anthony is a huge fan of horror movies. One of his all-time favorites is House of 1000 Corpses, but his guilty pleasure is low-budget Found Footage films.
Proudest Platinum: Streets of Rage 4
Platinum in the pipeline: Yakuza: Like A Dragon
Their Dream Platinum: Bloodborne
Favorite Speedrun (Game): Ninja Gaiden (NES)
If They Were To Run a Game, It Would Be: Klonoa: Door to Phantomile
Speedrunning/Trophy Hunting Hot Take: We all know you learn those super tricky, frame-perfect, tiny time savers because they look cool. Not because they improve your run!
Katrina Dent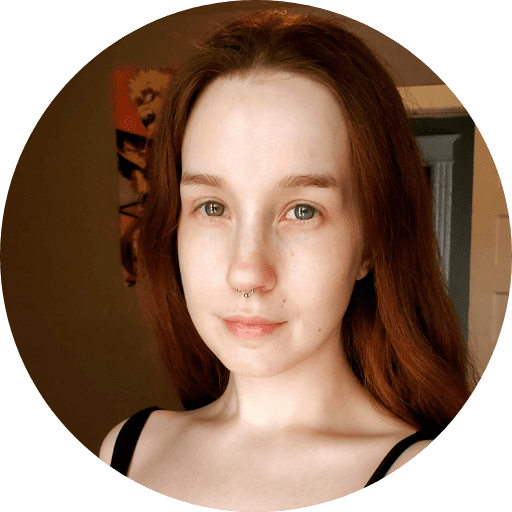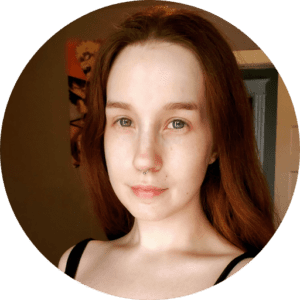 Kat's an experienced Playstation Trophy Hunter who would rather fill up her trophy shelf with Platinums instead of beating the story. That doesn't mean Kat doesn't enjoy story-driven games, though. In fact, RPGs and visual novels are her two favorite genres! As of writing this, Kat is working on Seikiro: Shadows Die Twice to go with her other From Software Platinums: Dark Souls 1, 2, 3, and Bloodborne. She enjoys beating games other gamers consider hard and racking up ultra-rare trophies in a variety of series. Kat has loved speedrunning and pro gaming all her life. She used to speedrun the Spyro series and won local tournaments for Overwatch and Super Smash Bros. Melee. Kat never misses Evo and can't get enough of the Street Fighter II and Street Fighter V tournaments. Outside of gaming, Kat likes to cycle, do Muay Thai, and club hop with her friends. She runs an international anime figure company with her business partner, which takes her all across Canada and the United States. Kat loves to travel and play the piano.
Proudest Platinum: Mass Effect 1
Platinum in the Pipeline (January 2021): Seikiro: Shadows Die Twice
Their Dream Platinum: Any Yakuza game (Yakuza 0 especially)
Favorite Speedrun (Game): Spyro 2: Ripto's Rage
If They Were To Run a Game, It Would Be: Cuphead
Speedrunning/Trophy Hunting Hot Take: Busy work trophies are a test of patience, not skill.
We hope that your time spent at Avid Achievers is 100% what you are looking for. Just don't speedrun through our content. Take your time, use us as a resource, and don't be a stranger!