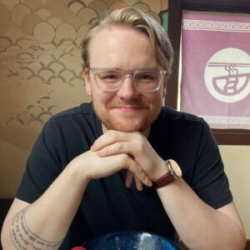 Latest posts by Arron Kluz
(see all)
The newest and hottest fighting game out this year is Multiversus, a new platform fighter from Player First Games that takes full advantage of the massive roster of characters and properties owned by Warner Bros. This has allowed the title to launch with an incredible roster of iconic characters like Harley Quinn, the Iron Giant, and Shaggy. The roster has already gotten a couple of new arrivals since its launch, so now is a good time to look at how all of the Multiversus cast are measuring up with one another.
Key Info Up Front
S Tier: Batman, Bugs Bunny, Finn the Human, Tom and Jerry, Velma
A Tier: Harley Quinn, Jake, Shaggy, Superman, Taz
B Tier: Arya Stark, Gizmo, LeBron James, Morty Steven Universe, Wonder Woman
C Tier: Garnet, The Iron Giant, Reindog
Selection Criteria
Multiversus is a platform fighter about chaining strings of attacks to push opponents out of the play area. Many characters prefer to do this through aerial combos but can also do it with strong attacks from the stage or spikes that punish opponents while recovering. The core play of Multiversus is consistent regardless of whether you are playing 1v1 or 2v2 matches, although being on a team of two does allow some characters to get more out of their abilities.
With that in mind, this tier list will prioritize a character's ability to consistently pull off combos, how easily they can avoid being knocked out by opponents, and how vital their unique aspects are. However, it is important to note that Multiversus is a very well-balanced game. Tier lists can be helpful in analyzing how strong the characters of a roster are compared to one another, but I don't advise using them as the main inspiration for which characters you play.
A character at the bottom of a tier list can beat a top tier if played well enough, so play whichever characters are most exciting or fun to you.
You can find an image of the entire tier list below, followed by a breakdown of each tier and why the characters received the ranking they did. However, it is important to note that the characters within each tier are listed alphabetically and that their order does not indicate how they stack up with their peers in the same tier.

S Tier
Batman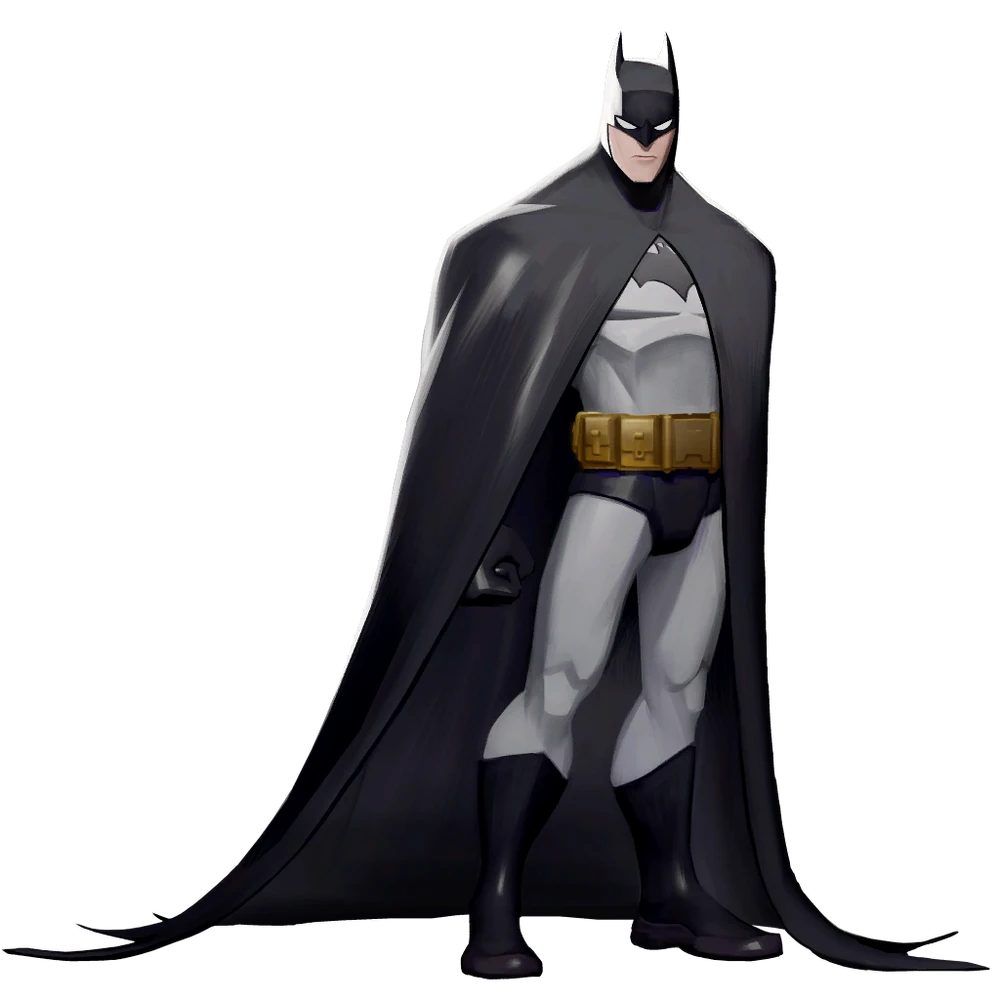 Batman is the epitome of Multiversus' Bruiser class. The class intends to focus on straightforward characters with unique abilities that help them perform mix-ups or catch their opponents off guard. Batman covers this playstyle perfectly. His kit focuses on the game's fundamentals, making him an all-around character that is easy for new players to pick up. However, he also has a lot of depth and coverage thanks to his ranged Batarang attack.
Batarang allows Batman to mix combos, catch opponents when they make mistakes, and extend his attack strings to be devastating. Batman also enjoys a lot of vertical mobility. Not only does this help him recover, but it also helps him react to his opponents in both defensive and offensive situations. This also allows Batman play very well in both 1v1 and 2v2 matches, so it is no surprise that he is also one of the most popular characters in the game.
Bugs Bunny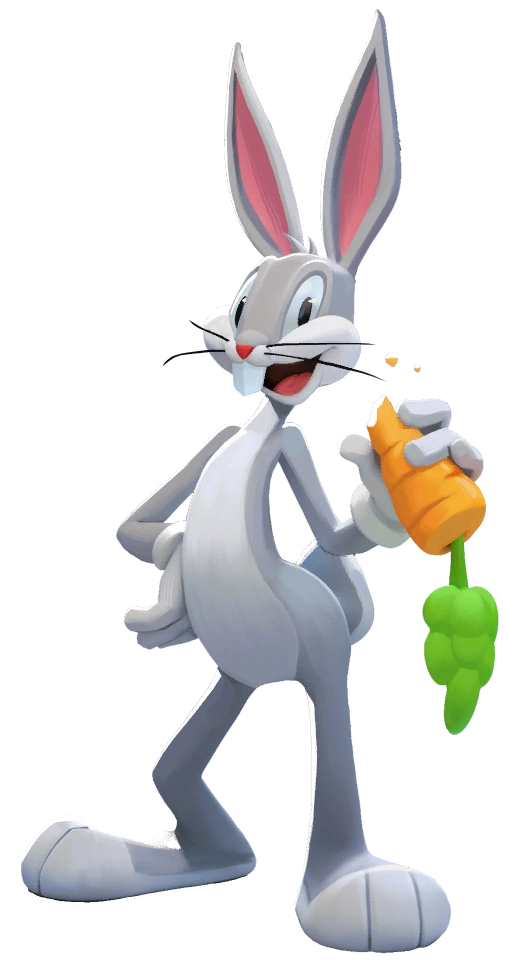 Mages can be a challenging class to learn because its characters have a lot of unique attacks and gimmicks to get used to. However, once a player learns a Mage's kit and knows how to take full advantage, they can be an absolute menace. This is no different for Bugs Bunny, who has an array of chaotic moves and tools at his disposal to destroy opponents.
Bugs' kit features a lot of ranged moves that allow him to put pressure on opponents from a safe distance, as well as stuns to set up some of his slower but more powerful strikes. He also has a randomized supply of items that he can draw from to keep other players on their toes since they all have a range of effects. If Bugs Bunny manages to use his strong zoning ability to get the proper setups he can also trap players in incredibly long combos that can quickly turn the tide of a fight.
The only negative of Bugs Bunny's kit is its inherently sharp learning curve. Because of how random and varied it is, players who want to pick the character up have to learn the game's fundamentals and quickly react with the best options to exploit any mistakes made by their opponent. Once they get it down, Bugs Bunny is one of the strongest characters in all of Multiversus, regardless of whether the match is 1v1 or 2v2.
Finn the Human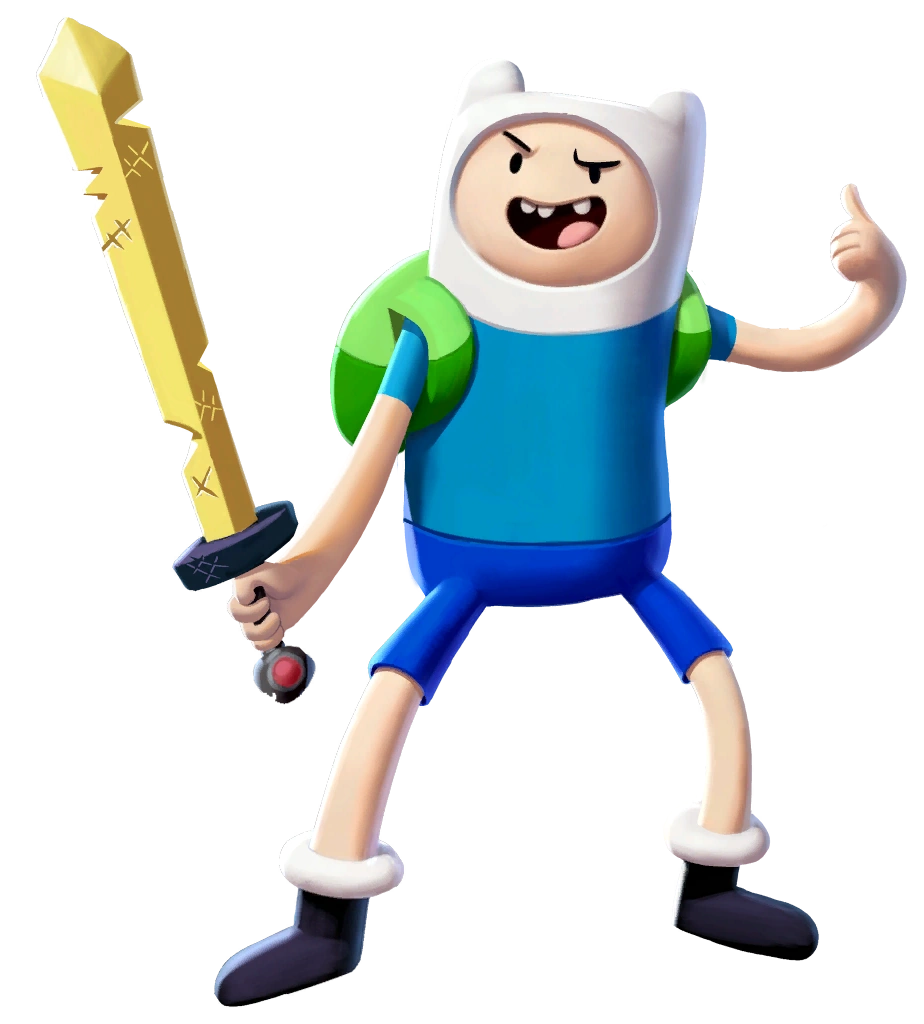 The Assassin class is all about shelling out big damage numbers that your opponent simply can't match. The best Assassin in the game is currently Finn the Human. Finn's kit has an incredible amount of strength behind it while still allowing him to quickly move around the arena to avoid attacks and position himself. His ground game is extremely strong without sacrificing aerial mobility, allowing him to cover space on and off the stage.
Finn also has a few standout moves that can make his kit feel extremely lethal. Thanks to generous hitboxes and attacks that drag opponents in, he is able to kill even low-damage opponents that would have been safe against any other character. He is also helped by his ability to purchase different buff items during matches, allowing him to mix up his combat approach on the fly to keep opponents from getting a read on him late in the match.
Tom and Jerry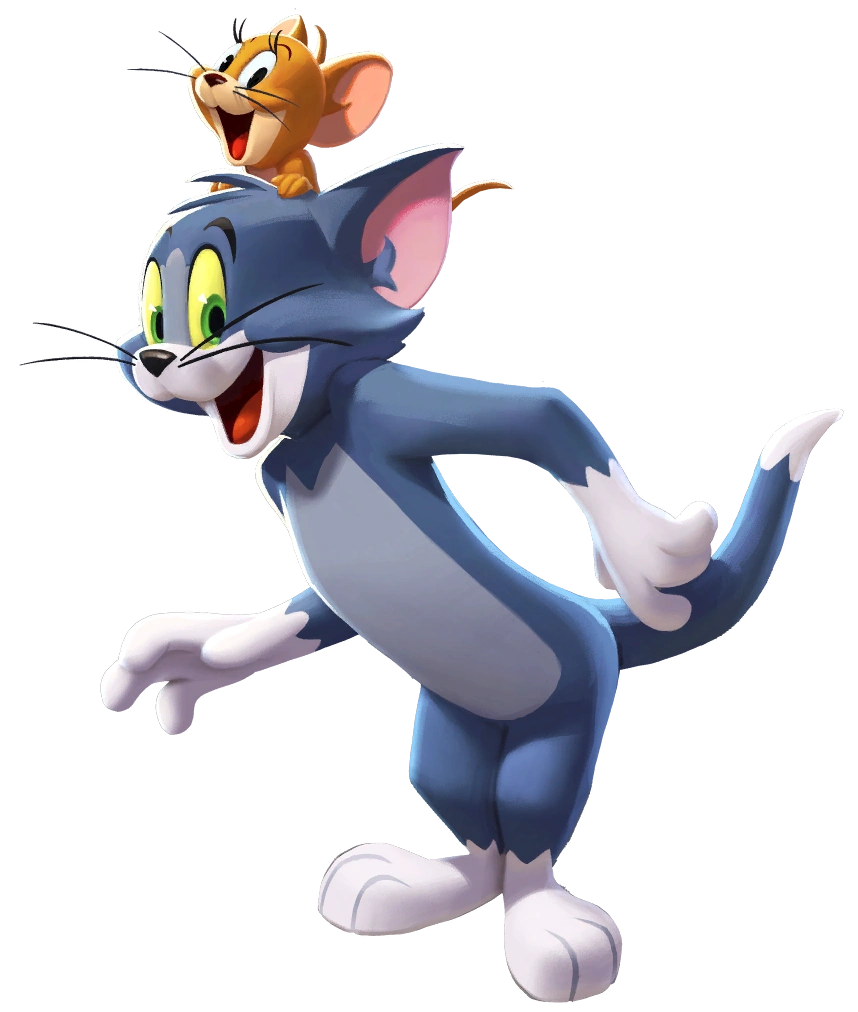 Another Mage character, Tom and Jerry excel at controlling the pace and spacing of a match for its entire duration. They have a suite of projectile attacks that allows them to condition and manipulate opponents into making mistakes or leaving themselves vulnerable. Once they do, they can then strike with their powerful ground attacks like their mallet to severely punish those mistakes, only to reset their zoning and prevent their opponent from reacting.
Like Bugs Bunny this makes Tom and Jerry a difficult character to pick up, but players that do will find the rest of the roster struggling to counter their playstyle when done effectively. The character's range and reliance on zoning, however, do make it most suitable for 1v1 matches as the chaos of 2v2 matches make it difficult to maintain their optimal advantage state.
Velma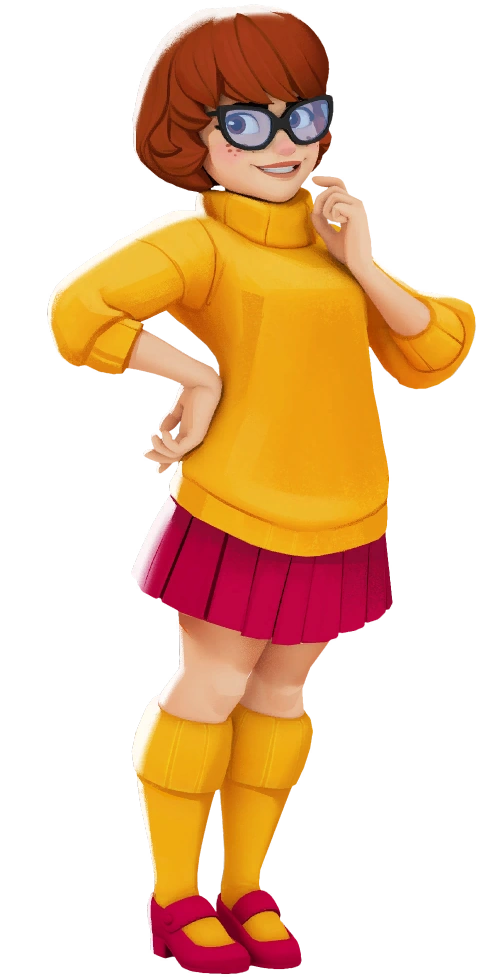 Support classes by definition sound like they should perform best in 2v2 scenarios where they have a teammate capable of benefiting from their abilities. These abilities can allow them to tether allies to their position, provide healing, or even give out shields. However, Velma is a Support that is more than capable of holding her own in 1v1s as well.
This is thanks to her very strong range attacks like her speech bubbles. There are some incredible combos that can be executed with Velma's kit that every aspiring Velma player should burn into their memory. Her most effective combos are also easy to execute, but she can suffer a bit when opponents manage to close the gap and stay close to her. Thankfully, she has a few different moves to help her create and maintain space between her and her opponent. However, her need for spacing makes her thrive best in 2v2 matches where her opponent can help keep opponents off of her.
A Tier
Harley Quinn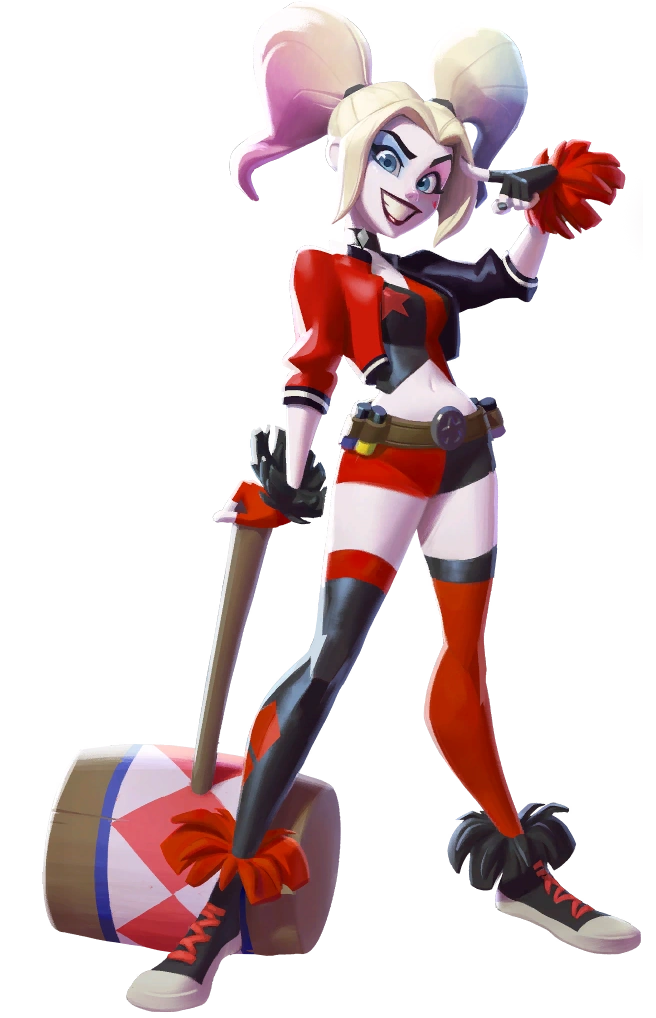 Harley Quinn is a very accessible Assassin character that serves as a strong learning point for players new to the class. She has many combos and strong moves that are easy to use without fear of being too heavily punished for mistakes and don't need a lot of setups. However, advanced Harley players can increase their damage output with the character by taking full advantage of her traps for combo extensions, mix-ups, and punishments. With her confetti passive ability, sticky bombs, and balloon traps, a skilled Harley can make any opponent wish that they were playing anyone else.
The universal nature of Harley's kit also makes her a strong character for both 1v1 and 2v2 play. Her playstyle does change slightly between the two modes, however. In 1v1 matches players can get the most out of her by setting up long combo strings that enemy players don't have time to react to or escape. In 2v2 matches it is a lot harder to set those combos up because of the chaos. This pushes her to instead use her utility items and traps to disrupt the enemy team's efforts and instead focus on getting bigger hits to capitalize on their mistakes.
Jake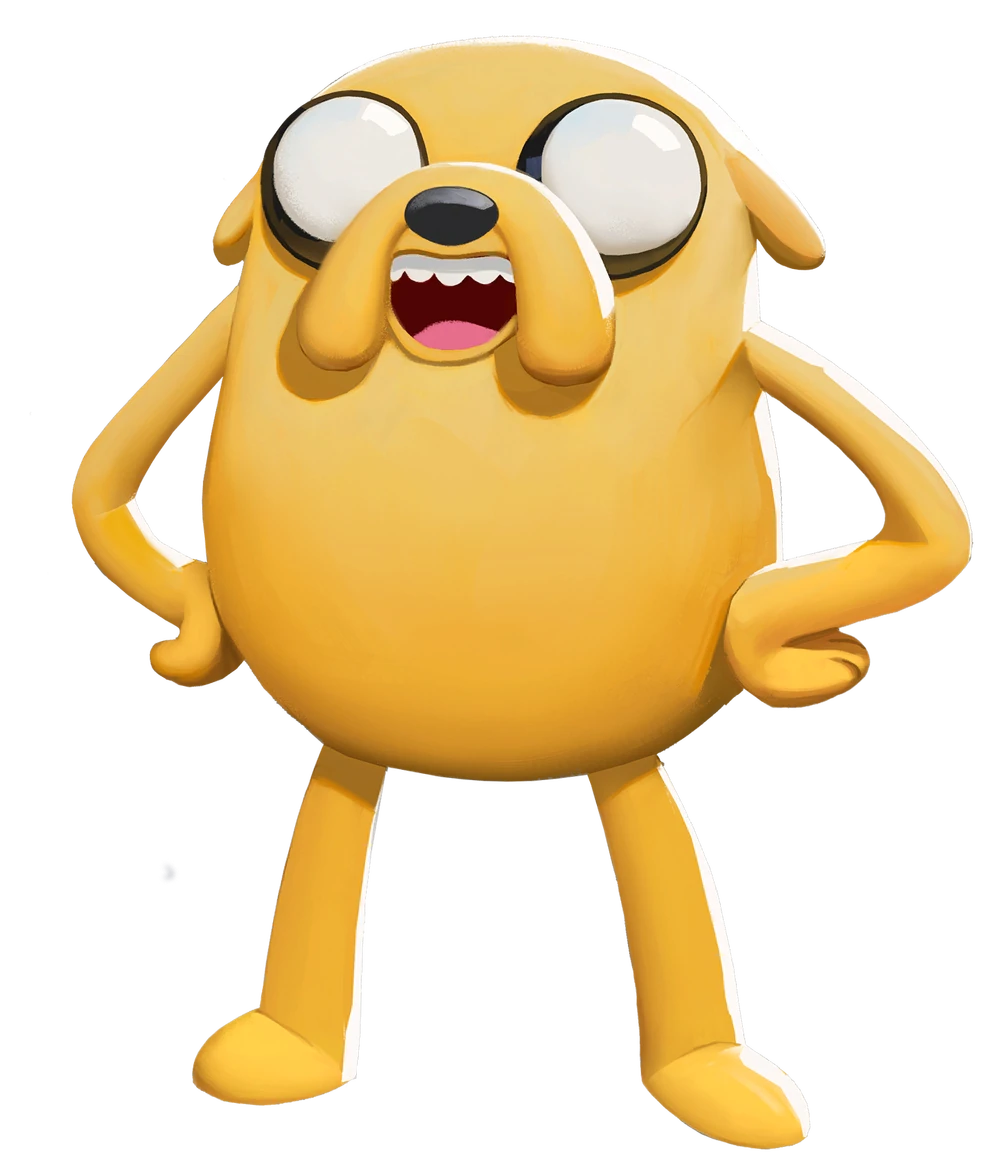 Jake is a Bruiser character that has a very universal kit. This is in part thanks to his verticality that allows him to cover the entire map effectively as well as a kit full of moves that can cover multiple ranges. The sheer variety in his moves makes him difficult to predict for opponents while also allowing him to play mind games with loads of mix-ups and different combos.
Unfortunately, Jake is held back from the S tier by a few negatives. The first is that he has a lower movement speed than many characters in the roster. This makes it difficult for him to play reactively, forcing Jake players to be familiar with the kits of the characters they face so that they can predict their moves better. He also can have a hard time recovering against a top-tier character with solid edge guarding, but a solid Jake player can make do with what he has.
Shaggy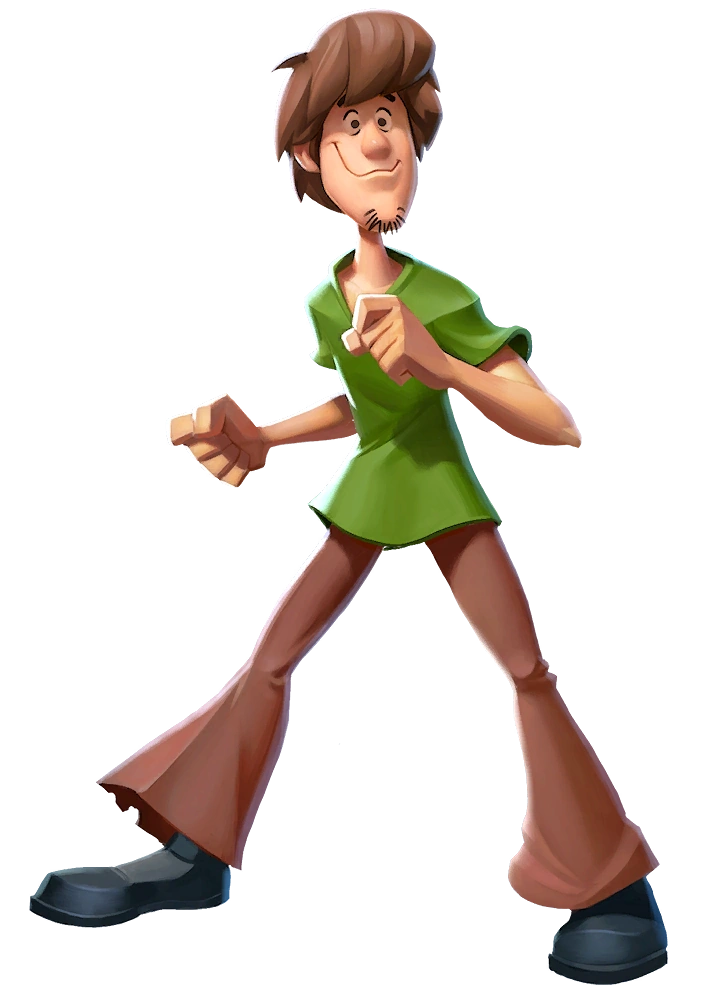 Shaggy is a very up-front but reliable character. He does not have any passive ability, so he instead relies entirely on the strength of his moves to be successful. Luckily, Shaggy has a lot of great moves. He has plenty of strong attacks on the ground and in the air that have quick-frame data, allowing him to play aggressively without being too concerned about getting punished for it.
Another standout of Shaggy's move list is his Rage move that buffs his next attack significantly. When paired with a charged attack this can be a lethal tool to punish opponents that are a bit too predictable or that you have gotten a read on. Until then, Shaggy boasts many solid combos that deal serious damage while being very difficult for opponents to escape from.
Superman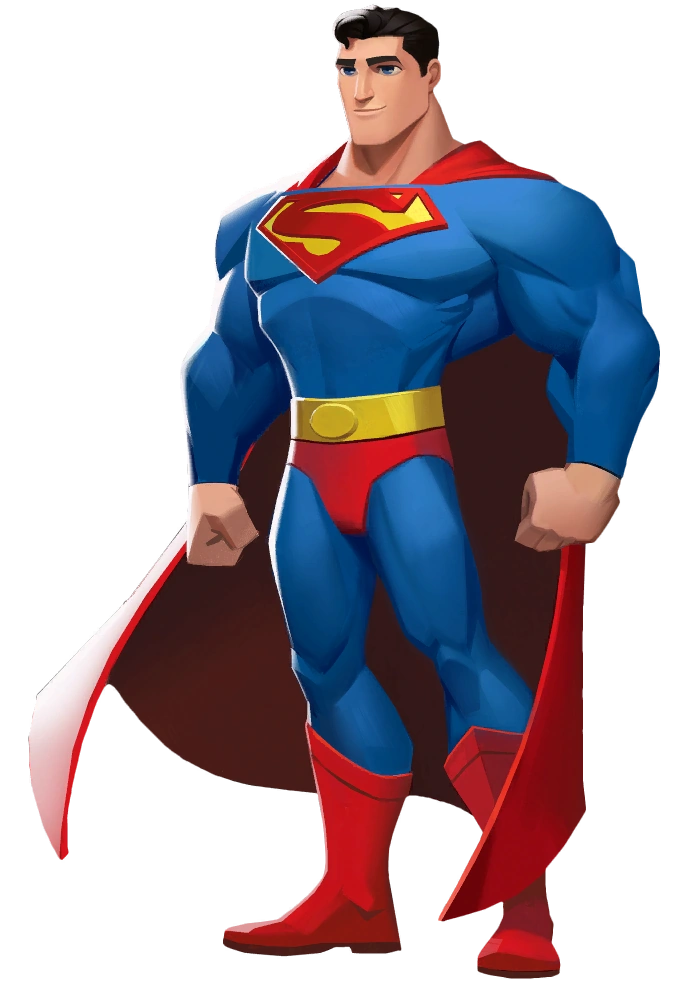 The first Tank character on this list, Superman embodies everything the class is known for. He is harder to ring out than other characters, has a lot of armor, and can control the movements of opponents with ease. This makes him a very strong character for early players to pick up, as lesser experienced players have a hard time dealing with his strengths. One particularly strong aspect of Superman is the ability to grab and throw enemies in mid-air, allowing him to punish players with poor aerial positioning.
However, Superman remains a strong character even in the higher echelons of play. This is thanks to his incredible aerial mobility as well as his strong attacks. He is capable of covering every area on the screen effectively with attacks that opponents will have to respect to avoid getting caught off guard and killed at lower damage than they should have. Superman does suffer slightly from slow movement and a predictable combat approach, but solid players that know the capabilities of their opponent and get comfortable with mix-ups can counteract those weaknesses.
Superman's kit also makes him a strong character for both 1v1 and 2v2 matches. In 1v1 matches his strength can help him dominate his opponent and make them feel like they don't have strong options to counter him. In 2v2 matches he pairs well with Support characters like Velma or Mages like Tom and Jerry because he is more than capable of providing the space they need to operate most effectively.
Taz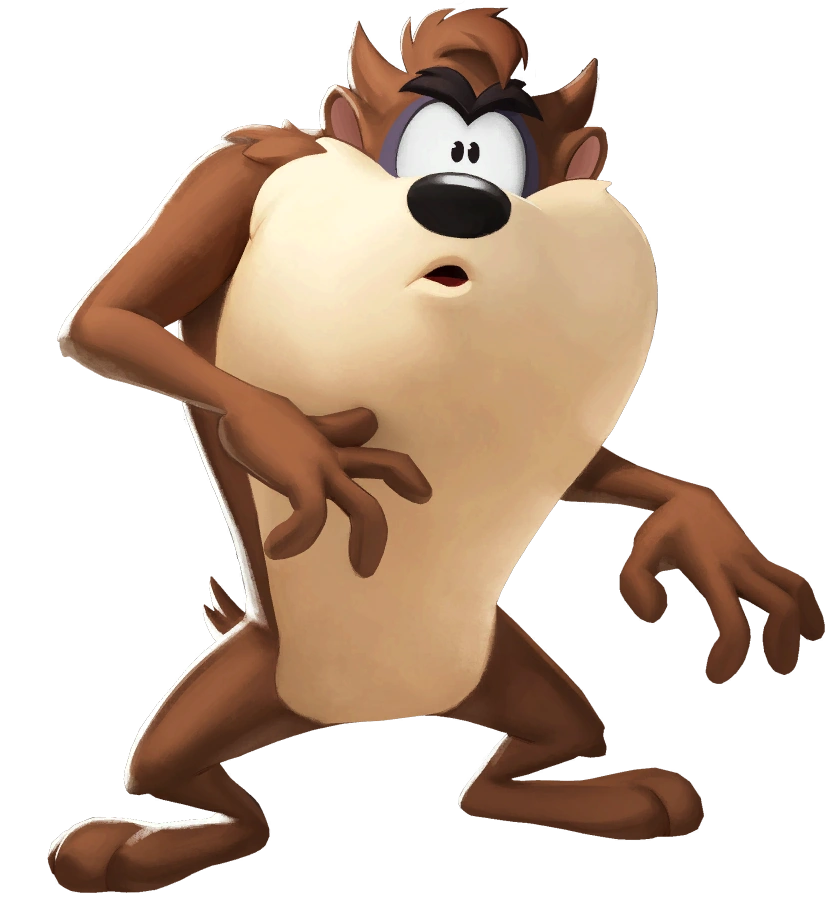 Taz is a Bruiser that relies heavily on his combo game to be successful. Luckily, he has a very strong combo game that can be flat-out annoying to deal with when playing on the other side of it. His attacks are so quick that they are difficult to punish or react to accordingly. He also has some very strong moves that act as good finishers to get the kill on an opponent or as mix-ups if Taz's opponents don't know how to handle his move set appropriately.
Another interesting part of Taz's move set is his ability to eat enemies to regain health and turn opponents into vulnerable chickens. His ability to heal can be very helpful, but using it too much in a match makes it very predictable and it is one of his most punishable moves. Turning opponents into chickens can also lead to some solid situations, but it is best used in 2v2 matches where Taz has a teammate that can help him capitalize on it as much as possible.
B Tier
Arya Stark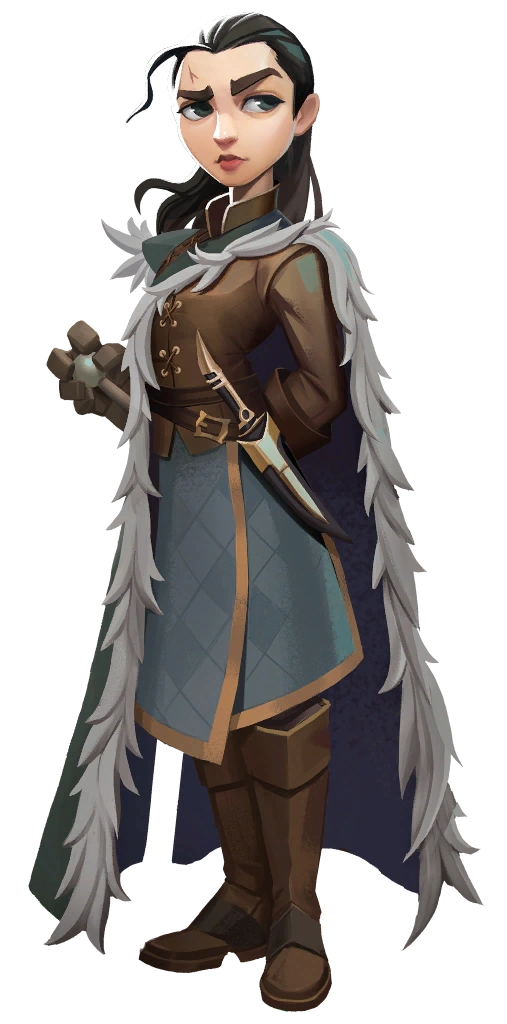 Arya Stark is a tricky Assassin to pick up. She relies on lightning-fast combos to deal her damage before her opponents have time to react, high maneuverability that puts a heavy emphasis on strong fundamentals, and using her backstab ability can be difficult to find positioning for. This is not to say that she is a weak character by any means, however, when she is successful in getting the most out of her kit she can be extremely lethal.
Getting to that lethality, however, can be very difficult. Her special move that allows her to steal the face of her opponent and copy their neutral special attack is also an interesting one but requires Arya players to be very familiar with the neutral specials of the entire roster so that they can fit it into their play style. The complexity of her style also makes it easy for opponents to pick up momentum in the match that she can't recover from as well as making her a difficult sell in 2v2 matches.
Gizmo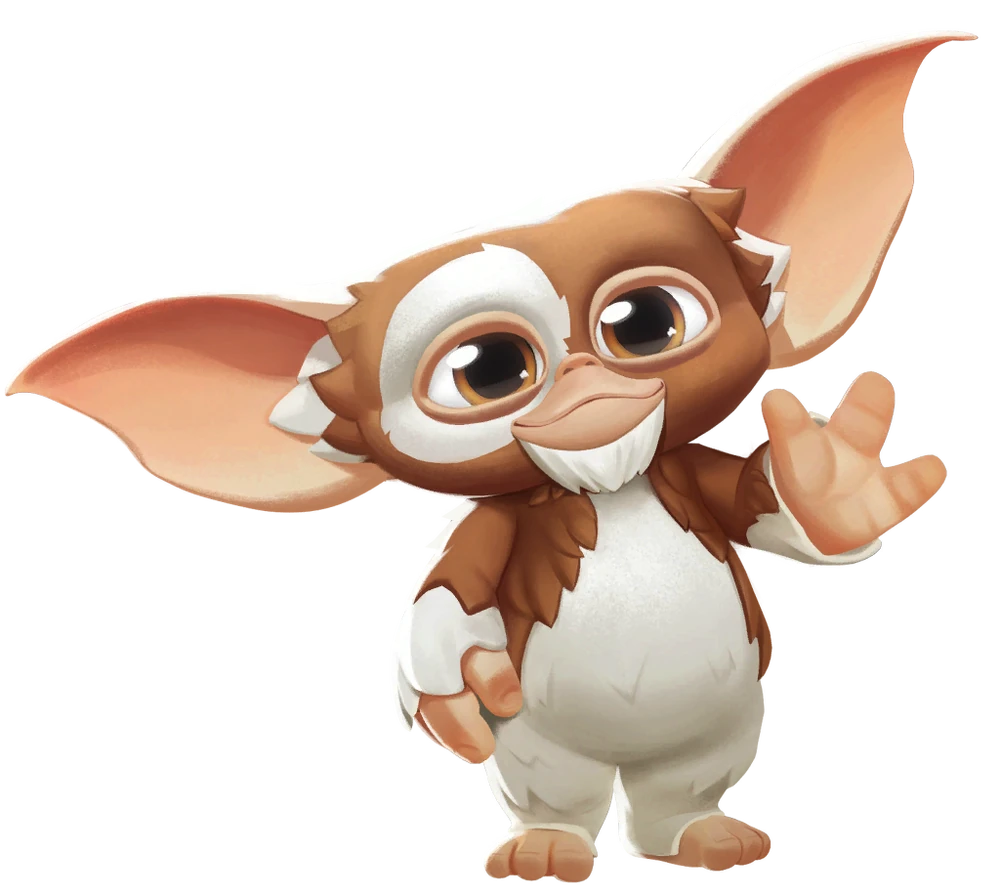 Gizmo is the Support character that relies the most on having a teammate to be fully effective. His kit and special abilities are built in such a way that he has a hard time killing and is easily countered in 1v1 matches. In 2v2 matches, however, he can be dominant with the right play style. Gizmo has many ranged attacks that allow him to add on to the damage of his teammate as well as projectiles that stay in the air to disrupt enemy combos and movement.
This allows Gizmo to restrict and control the enemy team in a way that can be very hard for them to have an answer to, especially if Gizmo's teammate is prepared to capitalize on it. This makes him pair well with characters like Superman, Batman, and Finn who can all chase down enemies and punish their poor positioning. Gizmo also has an interesting ability that allows him to ride the shoulders of a teammate to attack alongside them and even make them invulnerable to projectiles for a short time. This is another move with interesting 2v2 applications, but it is completely useless in a 1v1 setting, which hinders Gizmo's broader appeal.
LeBron James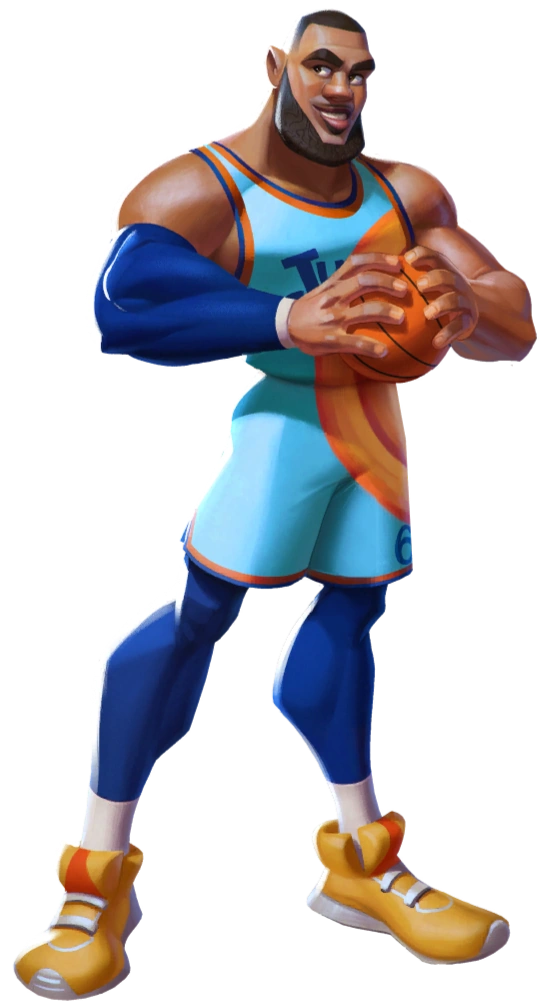 LeBron James is only placed in B tier because of his slow attack speed and the incredibly high skill floor for him to be used effectively. However, he also has one of the highest skill ceilings in the game that can see players absolutely dominating matches if he is playing well enough. The character's complexity and power both fittingly stem from his basketball. Depending on whether or not LeBron has a basketball completely changes what moves he can perform, which can make it difficult for players to track their options.
However, the basketball can also be used to perform absolutely insane combos that most other characters have little answer for. Setting up the combos can be difficult because of his slower attack speed, but once you get going your opponents won't be able to do much about it.
Morty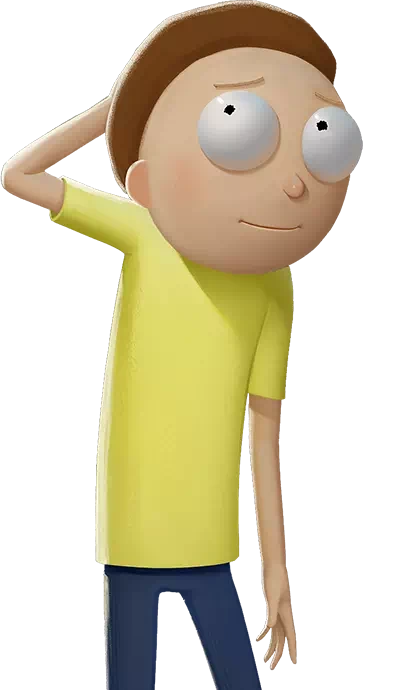 Morty is a Bruiser that borders on being a Mage. His kit features numerous ranged options and traps that allow him to mix up combos and catch opponents off guard. He also still has plenty of strong attacks on their own that allow him to still function well as a Bruiser character as well as a move that helps prevent him from being spiked. This is especially useful in Multiversus as spikes are one of the best ways to get quick kills on opponents and turn the tide of a match in an instant.
The only issue with Morty that keeps him from rising above this tier is the severe number of cooldowns included in his kit. The vast majority of the character's best moves can only be used so often, leaving him vulnerable while he waits them out. They also are a lot to track in the middle of a match, especially for a character that is supposed to be a Bruiser. This can leave Morty players having a punish or setup available to them that they don't have the moves to capitalize on, which can be very frustrating.
Steven Universe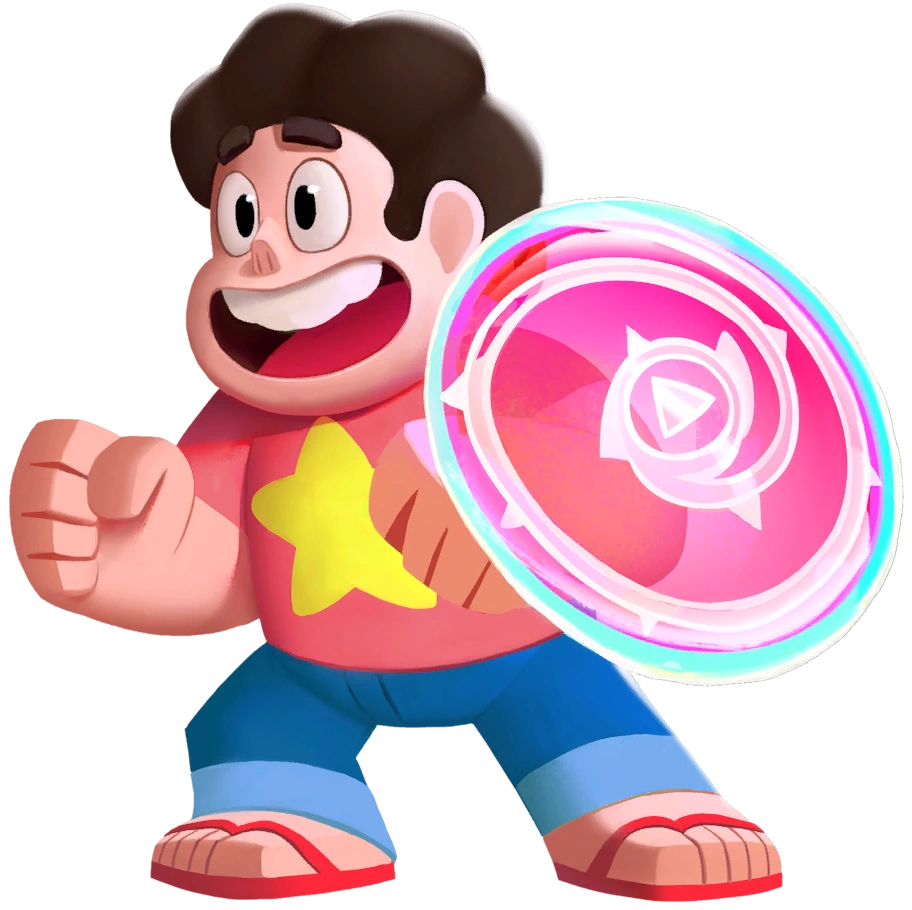 Steven Universe is another character with a very high skill floor and ceiling. His kit can take a lot of getting used to, but his approach to matches is so unique that if you learn how to do it well your opponents will have a hard time countering your efforts. Steven's most useful moves are the ability to create platforms to hit enemies off as well as a shield that he can place on himself to avoid enemies from rolling through him to avoid attacks.
The shield is particularly useful for Steven because of how slow his attacks are, so preventing opponents from running away makes him much more effective. His abilities make him a strong teammate for 2v2 matches as long as your teammate knows Steven's kit and is prepared to play around it accordingly.
Wonder Woman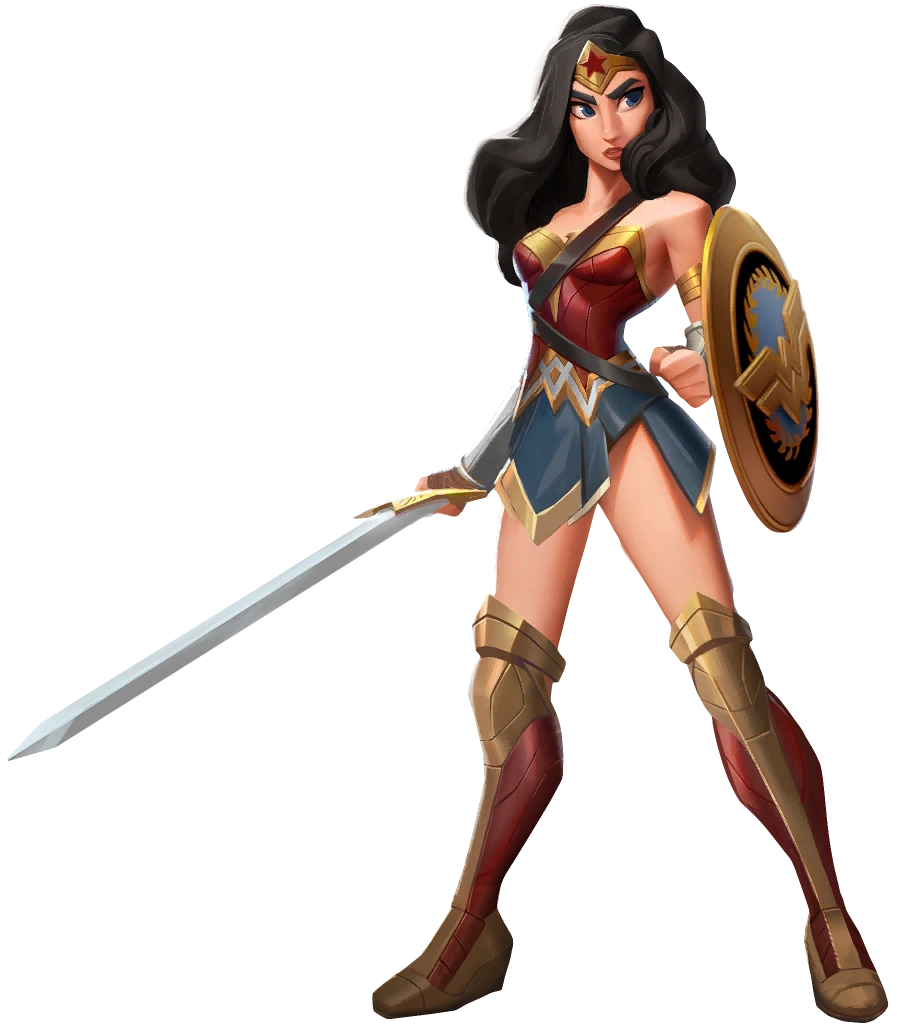 Wonder Woman is a very accessible Tank character with some convenient survivability tools that newer plays may find helpful. Her main claim to fame is the shield that can prevent her from being spiked or block projectiles. She also has a convenient lasso ability to help her save teammates during 2v2 matches with quick reflexes.
Where Wonder Woman suffers is in her moves list compared to Superman. Her moves are just not as impactful or universal as Superman's, which makes it difficult to recommend playing her over her Tank peer. With how situational many of her best moves are, it can be tough to feel like you are getting the most out of her in every match, which is even worse in poor match-ups where she is already in a challenging position.
C Tier
Garnet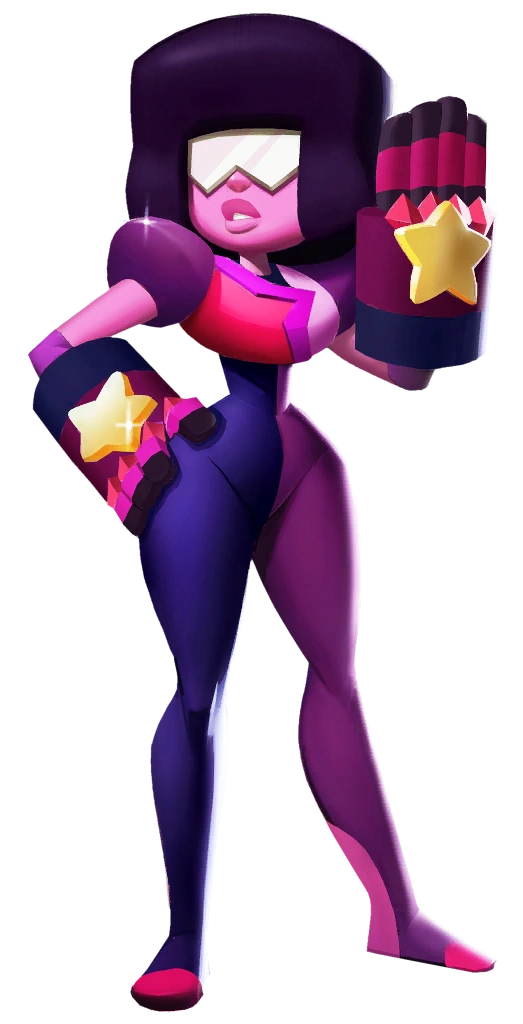 Garnet is a Bruiser that suffers from being much slower than the majority of the roster. Her moves are pretty strong, and her combos can certainly kill, but her slow movement and attack speed leave her highly vulnerable to punishes from opponents. This is especially true when she faces top-tier characters or Assassins that can juggle her before her frame data even allows her to react.
With how strong Garnet's attacks are, she can still win matches. Doing so, however, takes a lot of precise timing and good predicting by her player. If you want to play Garnet, I recommend playing her in 2v2 rather than 1v1 matches, as the chaos can help her get attacks out while opponents are being juggled or distracted by a faster teammate.
The Iron Giant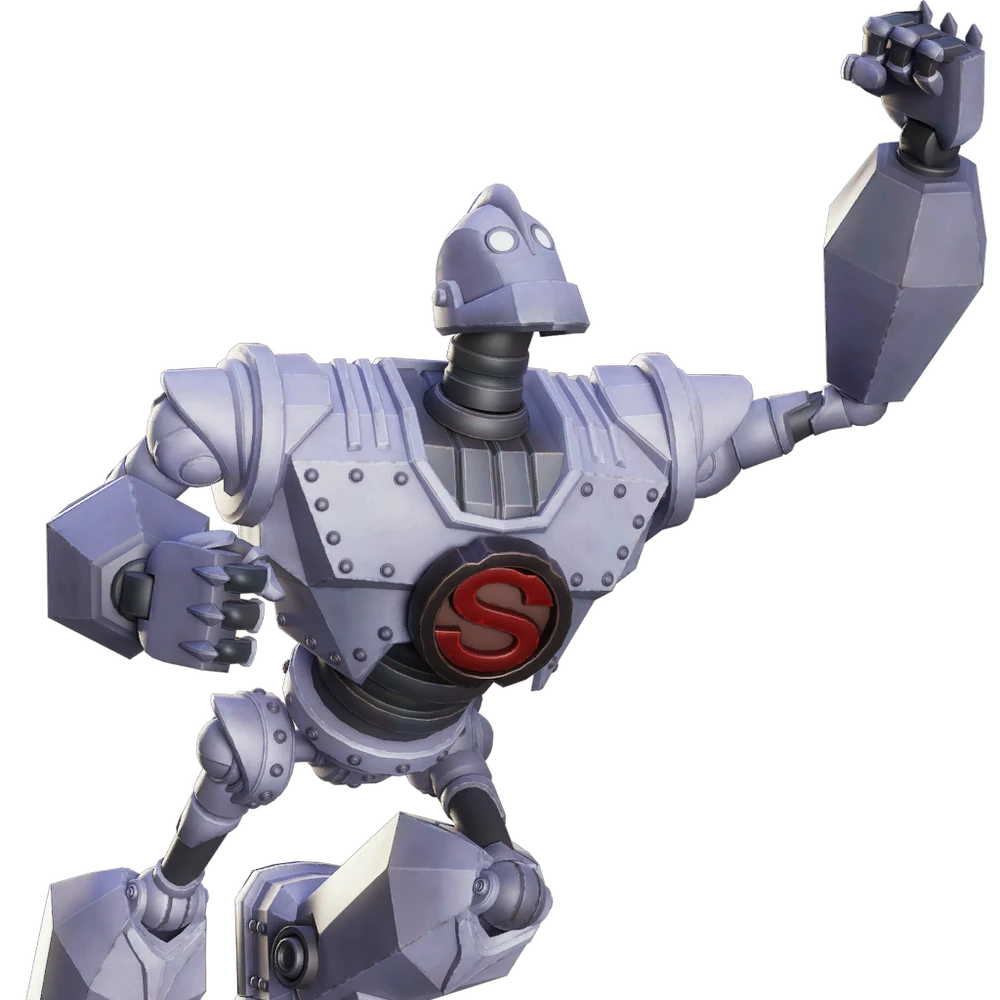 There was a lot of excitement around Iron Giant's inclusion in Multiversus, and for a good reason. Seeing him in the game is especially significant due to his insane size compared to the other characters. However, that is also his greatest weakness. The Iron Giant's hitbox is absurdly large, making it easy for opponents to hit him, even with sloppy moves and positioning constantly.
He also is painfully slow, making it difficult to react to opponents or execute combos effectively. To make matters worse, he is also challenging to learn because of his unique fuel mechanic, and many of his moves need a lot of time and setup to work effectively. Iron Giant has plenty of good options at his disposal, and he is heavy enough to help him stay in the game, but getting around his weaknesses takes a very dedicated and skilled player.
Reindog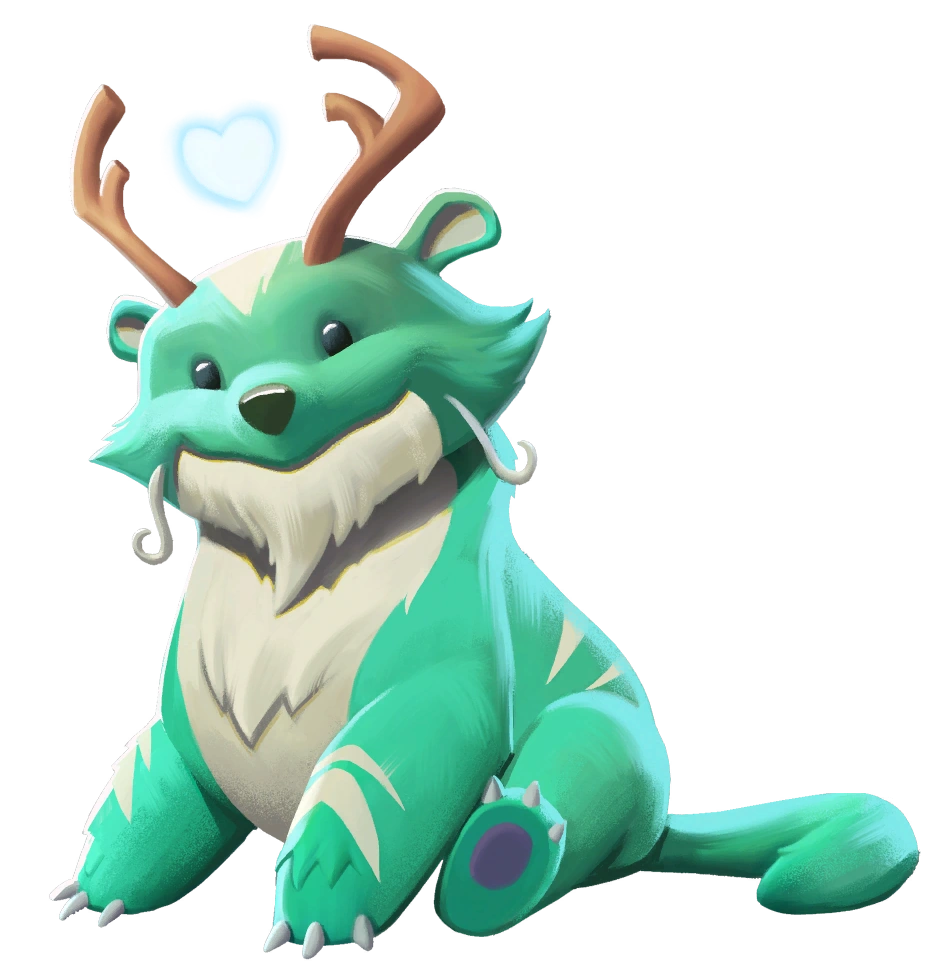 Reindog is another Support character that suffers from his reliance on a teammate to get the most out of his kit. However, Reindog is punished by this fact even more than Gizmo. Reindog's claim to fame is his ability to pull teammates back toward him to help save them and have many ranged attacks that damage over time. In 1v1 matches setting up his options makes it difficult to use him effectively while he also suffers from slow attacks and a large hitbox that is easy to combo.
Unfortunately, even in 2v2 matches, Reindog is difficult to recommend. While some of his team abilities are certainly interesting, they don't impact the game as just playing a better character would. If you enjoy Reindog's playstyle, you can still make him work, but if you're looking to pick up a new character, you'll have to work much harder with Reindog than others on the roster.
FAQs
Question: Is Multiversus Free?
Answer: Yes, Multiversus is a free game with a seasonal battle pass that players can purchase to unlock cosmetic rewards. Players can also use microtransactions to unlock new characters rather than grinding for in-game currency.
Question: Who is the Easiest Character to Play in Multiversus?
Answer: I would recommend playing Shaggy if you're looking for a starter character. His lack of a passive ability makes him more straightforward to use effectively, and his reliance on combos helps build good fundamentals in newer players.
Question: Who is the Hardest Character to Play in Multiversus?
Answer: The most complex character currently in Multiversus is LeBron James. This is because he effectively has two different move sets depending on whether or not he has a basketball and a slower attack speed that leaves him vulnerable to punishment.
Conclusion
Multiversus has found a foothold in the platform fighter genre that the Super Smash Bros. series have dominated for years. It offers a unique approach to gameplay for the genre as well as a fantastic roster of characters that each offer their own approach and play style so that every player should be able to find one they connect with. It is also impressive just how well-balanced the roster is, with the majority of its characters all being viable at a competitive level.
Continue reading:
Slay the Spire Tier List – Dominate the Spire with the Best Boss Relics in the Game