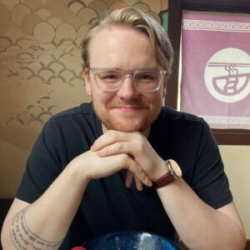 Latest posts by Arron Kluz
(see all)
Injustice 2 is one of the most robust DC universe games ever released. Developed by NetherRealm studios, the game allows fans to play as a varied cast of heroes, villains, and crossover characters. The game's mechanics are highly reminiscent of NetherRealm's blockbuster Mortal Kombat franchise with meter-based fighting action that is accessible but deep. When it comes to picking up a fighting game or trying to improve at one you already play, however, knowing how the stable of characters all measure up against one another plays a significant role, so here is our Injustice 2 tier list.
Key Info Up Front
S Tier: Atom, Batman, Black Adam, Brainiac, Catwoman, Dr. Fate, The Flash, Starfire
A Tier: Black Manta, Enchantress, Firestorm, Hellboy, Red Hood, Robin, Superman, Wonder Woman
B Tier: Atrocitus, Aquaman, Black Canary, Captain Cold, Cyborg, Green Arrow, Harley Quinn, Poison Ivy, Scarecrow, Sub-Zero, Supergirl
C Tier: Bane, Blue Beetle, Cheetah, Darkseid, Gorilla Grodd, Green Lantern, Joker, Swamp Thing
D Tier: Deadshot, Raiden, TMNT
Selection Criteria
When it comes to tier lists for a game like Injustice 2, it is important to remember that nothing is stopping you from playing even a bottom-tier character. If you have fun with a particular character, you're better off playing that one than a high-tier character you don't enjoy. With enough skill, any character can beat another regardless of where they both lie on the tier list. So, unless you want to play competitively, you are best off ignoring the tiers when picking a character to play.
With that being said, the main benefit of a tier list like this is comparing the characters' general power levels and ease. A character in the S tier will have a much easier time dealing damage and controlling matches than those in a lower tier. Lower-tier characters can still win, but they will likely have to work much harder.
S tier characters have kits that are the most difficult to counter and have strong options and combos to carry them through matches. A tier characters are still powerful, but either has a more challenging time dealing with certain characters or are more easily countered. B tier characters are the middle ground. They are characters that can perform well in most matchups, but that can also be countered by a good percentage of the rest of the cast or have to work harder to deal consistent damage.
C tier characters are those that tend to struggle. This could be because they move too slowly, don't have solid combo strings, are easily countered, or because they don't excel particularly well at anything. The lowest tier on the list is D which is for the characters that are the absolute hardest to play successfully in Injustice 2. If you play those characters, you will have to work much harder for each of your wins than another character would. It is also worth noting that the order of characters within the tiers themselves is just alphabetical and not indicative of their ultimate power within that tier.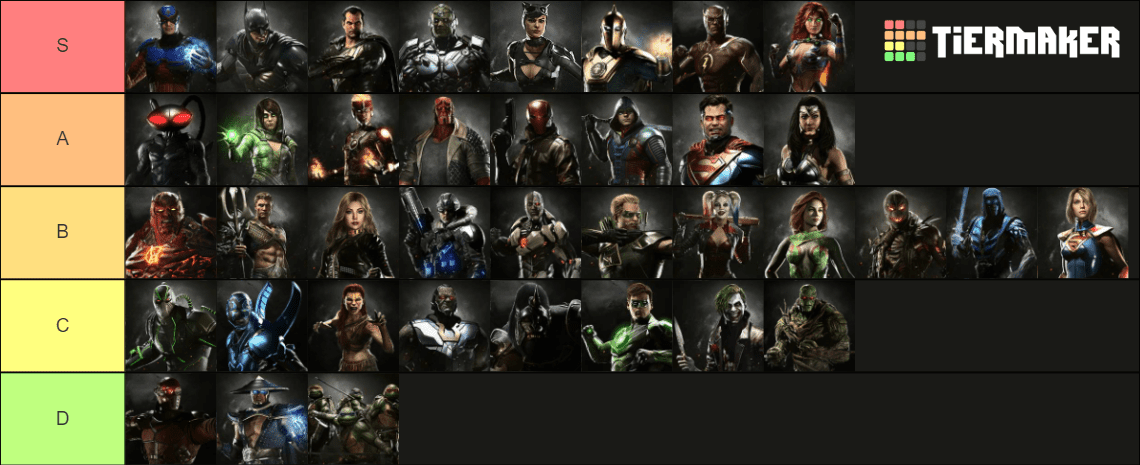 S Tier
Atom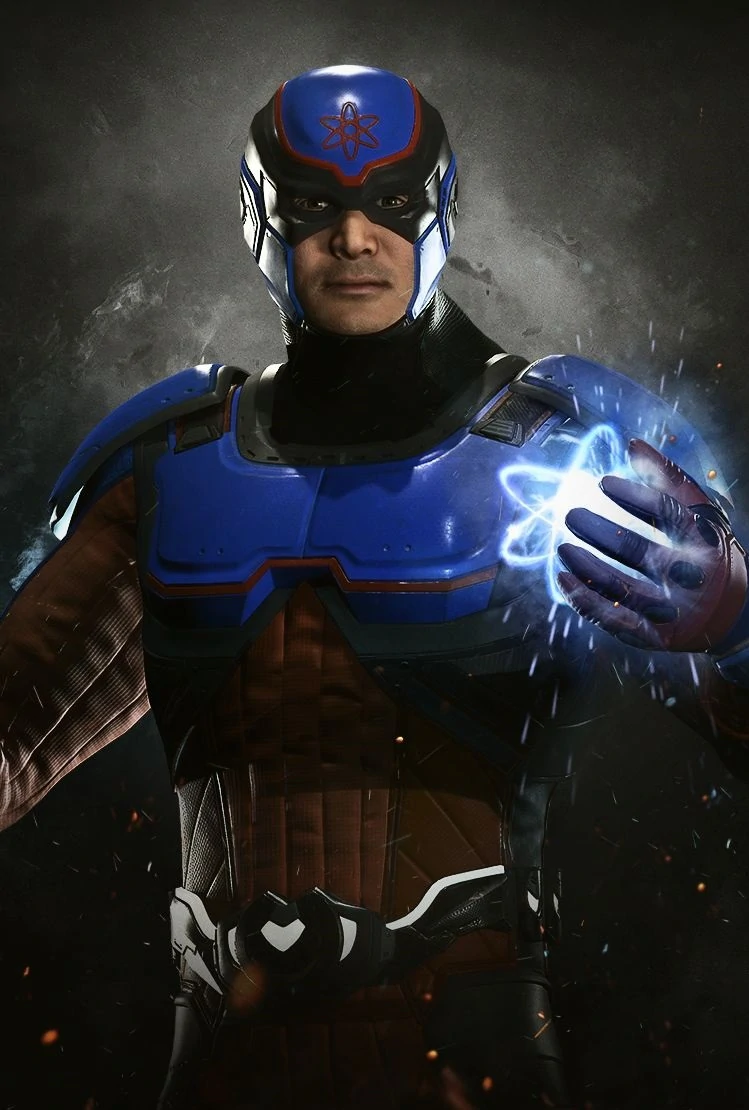 Atom is one of the strongest DLC characters to come to Injustice 2. He is a very fast playstyle, allowing him to react to opponents and set up his combo strings through punishes. He also has an excellent combo game, especially if you can get your opponent trapped in a corner. Add in his decent projectiles, and he is an all-around character capable of matching up with anyone on the roster.
Batman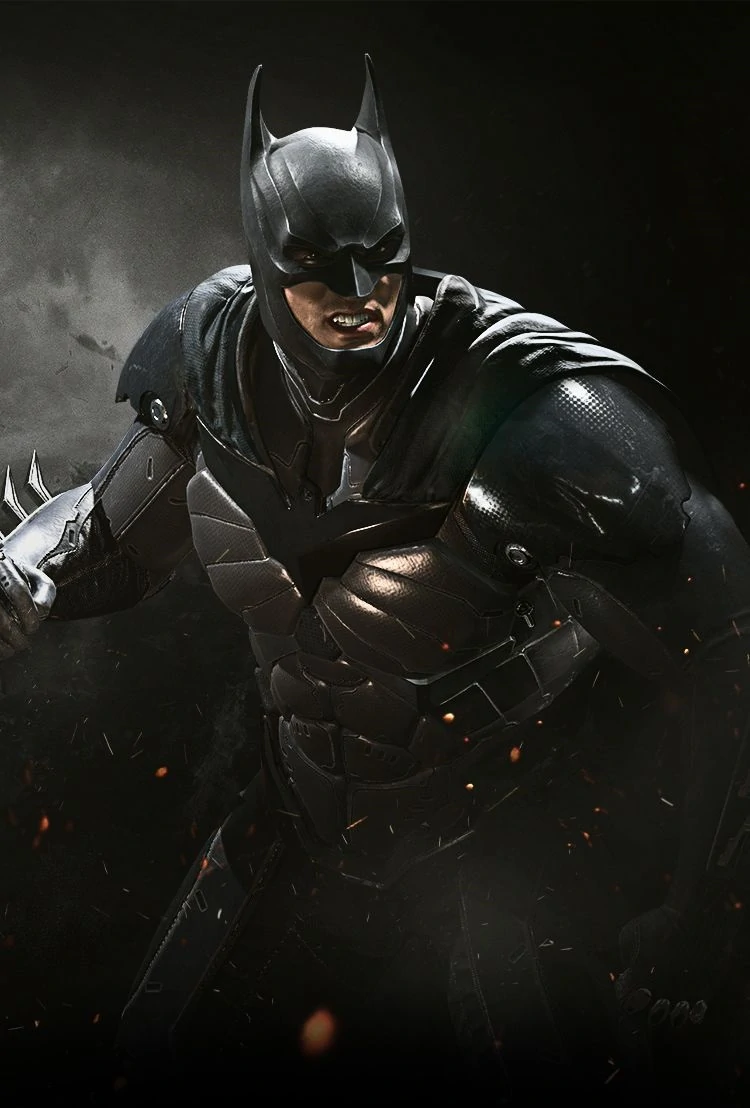 Since Injustice 2 was first released, Batman has been in the higher tiers. That has continued until now, when his pressure tools allow him to keep the advantage state in his favor for as long as possible. Apart from that, he also has serious damage, setups with a lot of variety to help keep opponents from reading him, and some solid anti-air moves to keep opponents where he wants them. This all gives him a solid all-around kit that sees Batman being competitive in every matchup.
Black Adam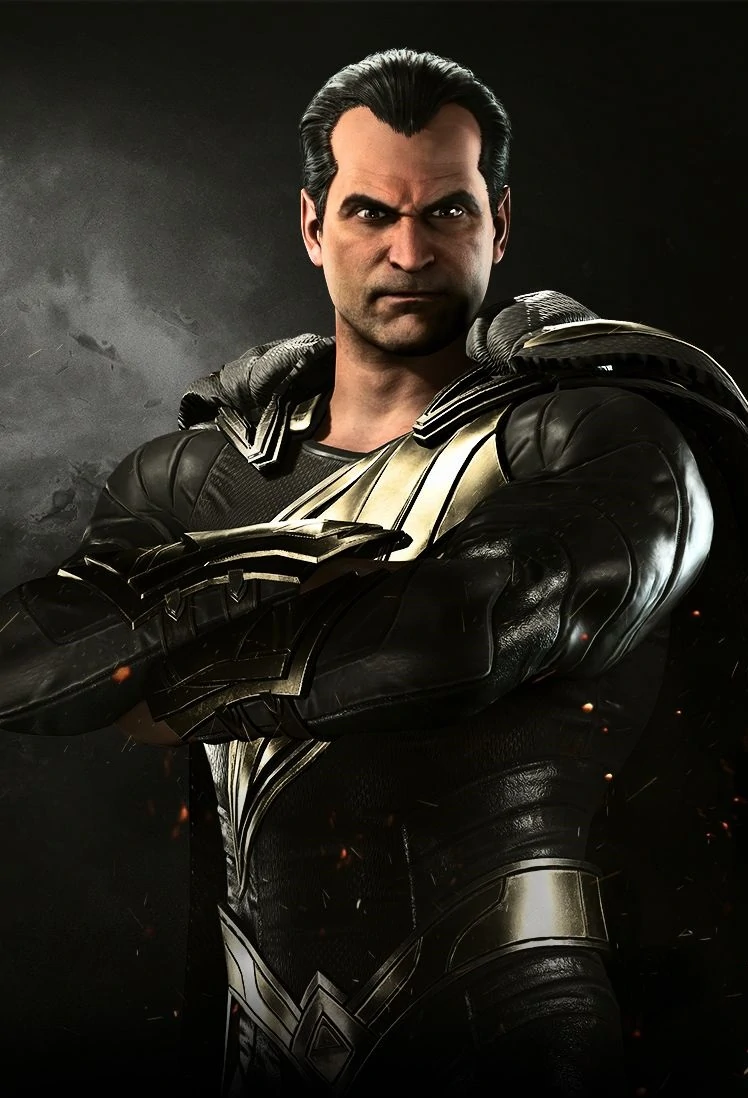 Black Adam has a powerful and simple trait to use. He also performs very well against zoners while having strong enough moves to shred through any character's life bar quickly. That, combined with how fast most of his kit is, helps him make up for his weaker wake-up game by maximizing damage whenever he manages to take advantage state.
Brainiac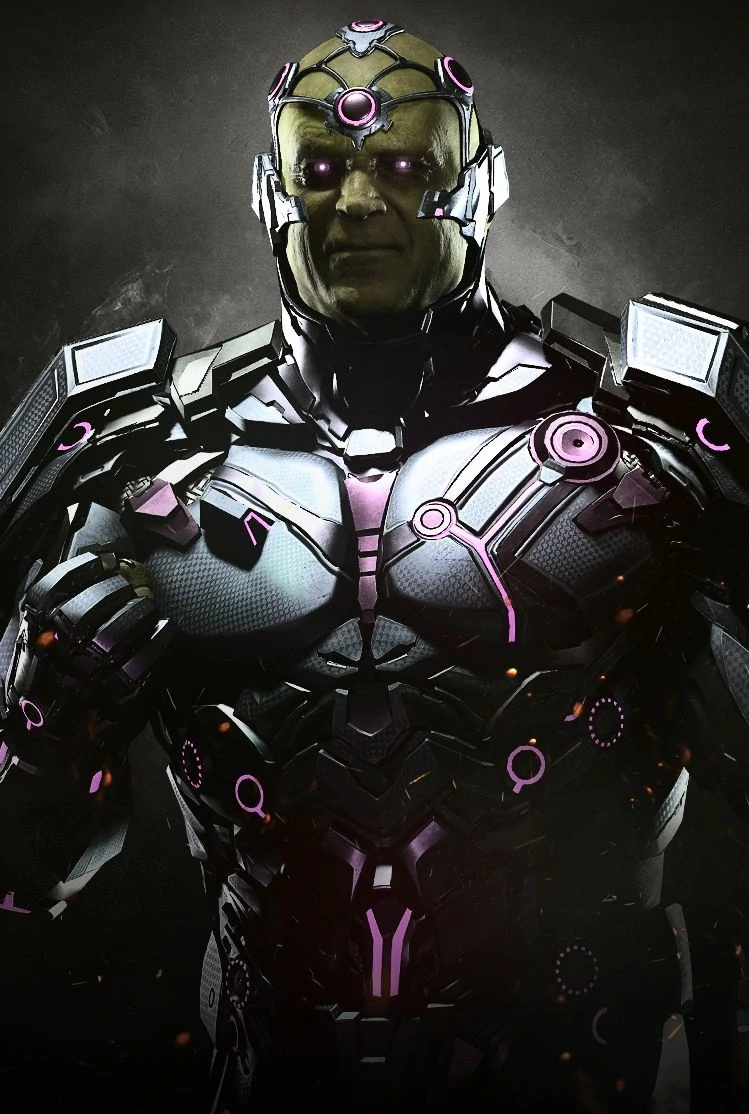 Brainiac has many strong moves that are very hard to counter, such as his dive kick aerial. Many of his moves are fast despite his size, allowing him to perform strong combo strings with mix-ups. He also is a very aerial character with strong jump-in attacks that will enable him to dominate characters without anti-aerial options.
Catwoman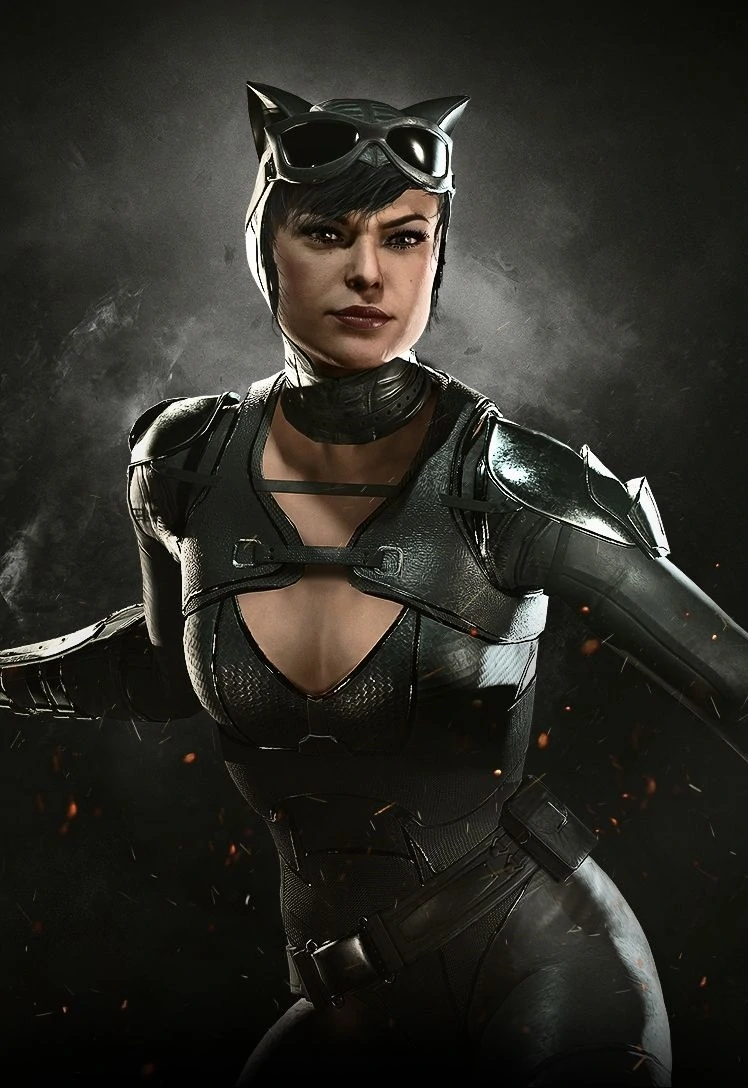 Catwoman has one of the most robust kits when it comes to jumping attacks in all of Injustice 2. She also has a very mobile and mysterious set of moves that many characters struggle to deal with. Many of her mid attacks cover a lot of range in front of her, while her back dash allows her to quickly get out of poor positions or avoid stronger attacks from opponents. Catwoman also has strong combos that consistently erase a third of her opponents' health bars.
Dr. Fate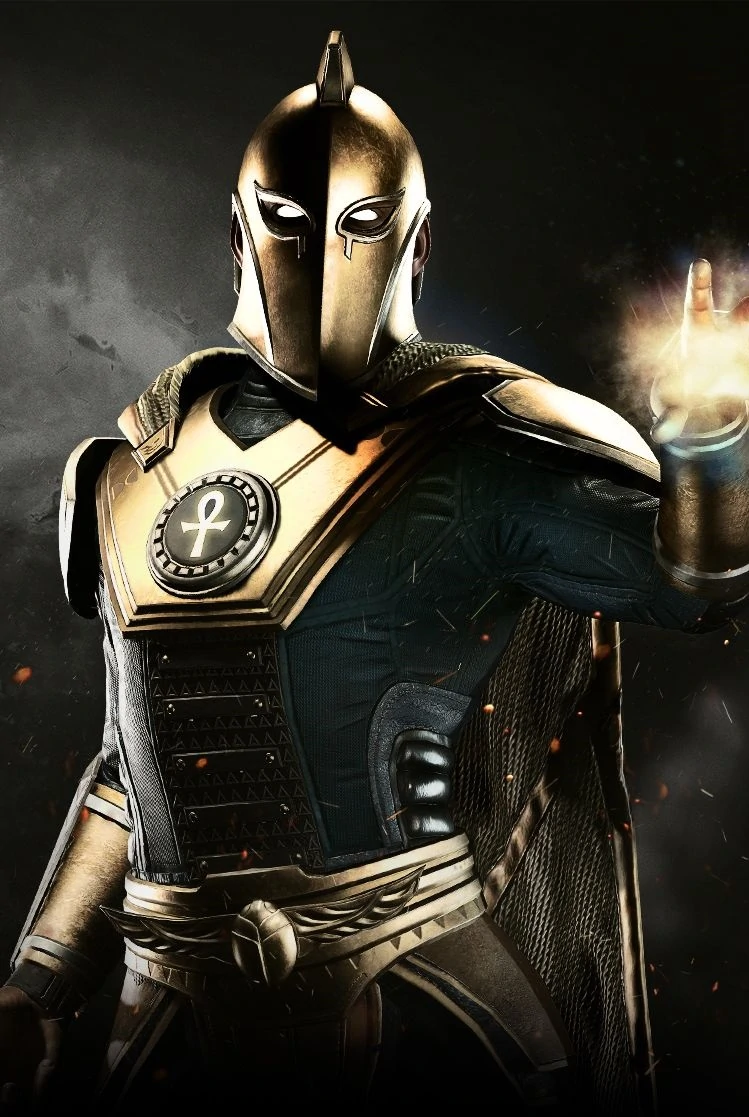 The mystical Dr. Fate is a very capable fighter with an extremely strong projectile and many safe options on block. This makes him very difficult to block, while a lot of his combo strings also have options to cover aerials and other positions to keep himself safe from opponent reactions. Some of Dr. Fate's meter-burn options are also incredibly strong and help him stay safe even longer, except against a few other characters.
The Flash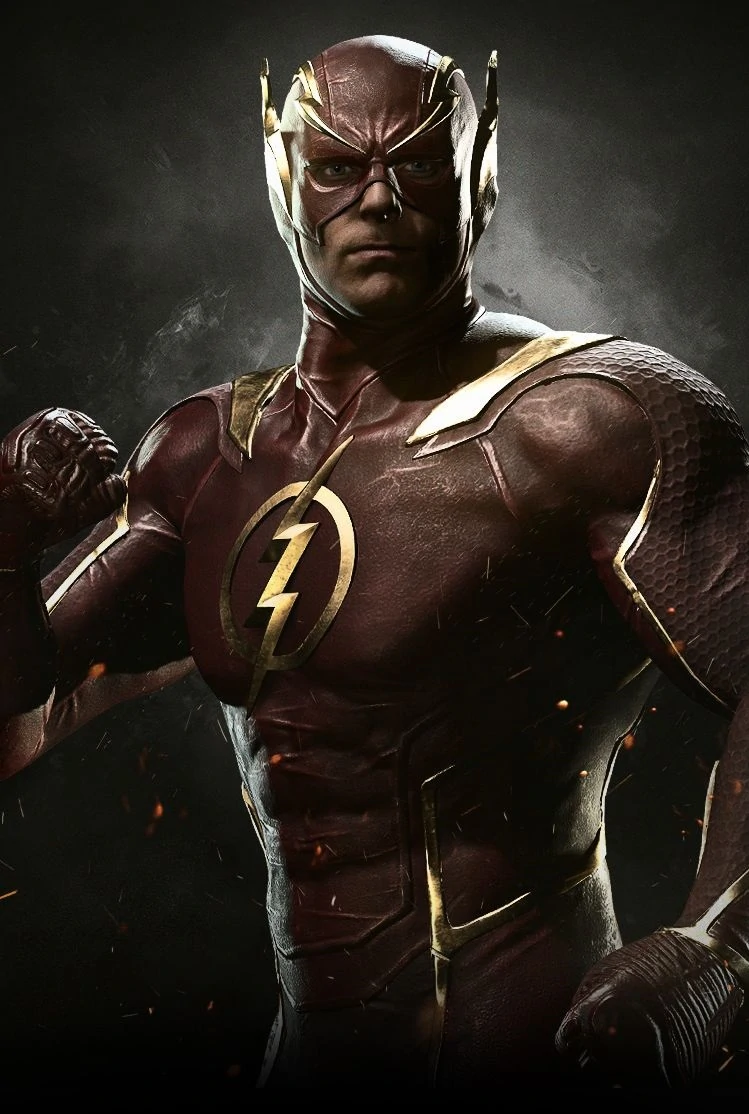 Unsurprisingly, Flash is one of the fastest characters in the game. This allows him to throw in a lot of mix-ups and keep opponents on their toes. Paired with solid damage, Flash's kit comes with many strong combos and very few counters. The character's only real weakness is a couple of punishable moves and his lack of a projectile. However, he can reflect enemy projectiles at them, allowing him to hold his own against projectile-heavy characters still regardless.
Starfire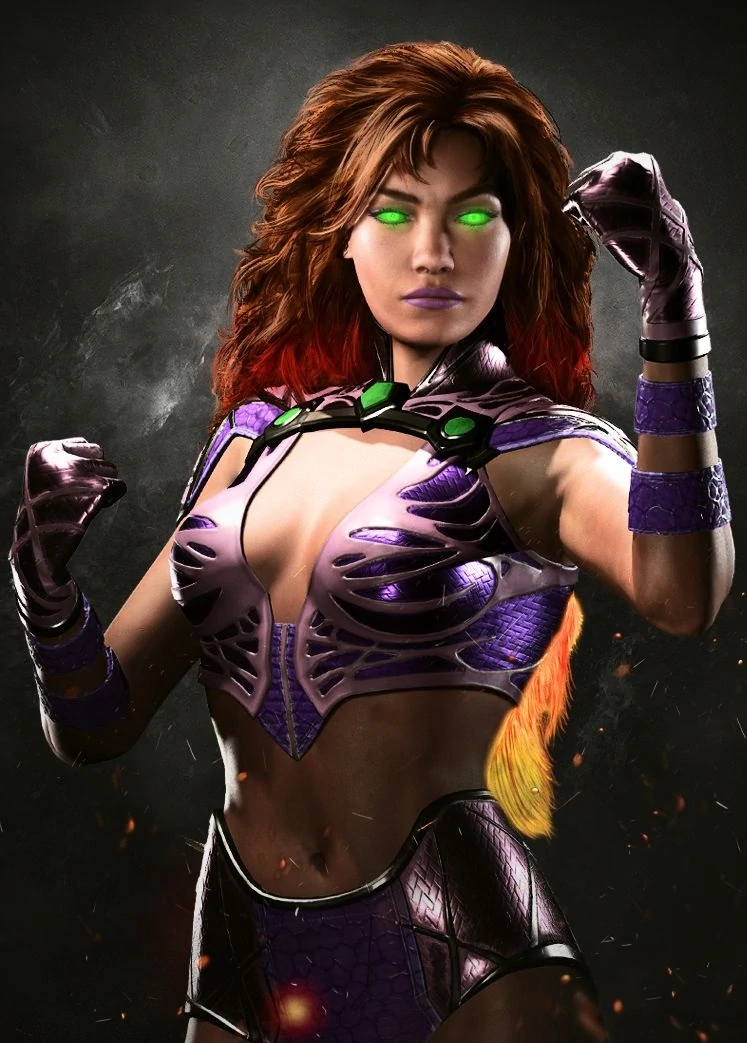 Starfire is a powerful zone character that few characters have the tools to contend with easily. Her moves have very generous hitboxes; she has a solid teleport, many mix-ups, and dangerous ranged attacks. If an opponent does manage to reach her, they can catch her in some hazardous combos pretty easily, but she also has the tools to break disadvantage, and her zoning is very fast to get back in place to re-establish the advantage state.
A Tier
Black Manta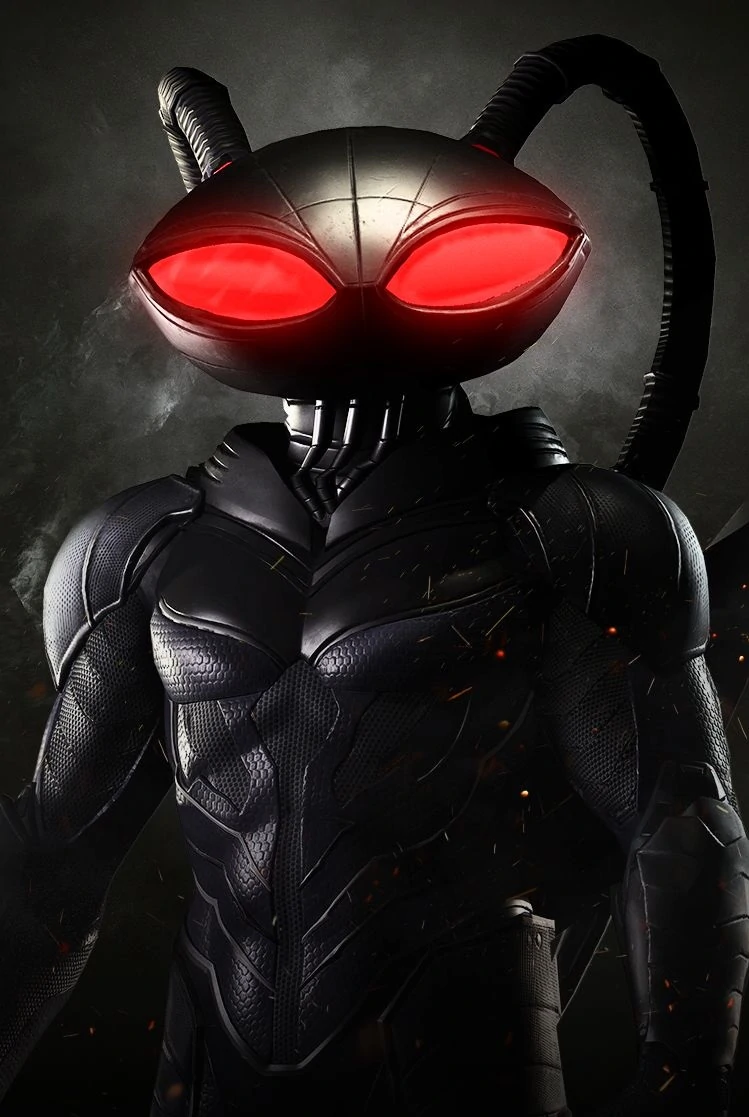 Black manta is an entertaining and capable character. He has strong combos and zoning potential that can see him keeping an entire screen worth of distance between him and his opponents. His zoning options also don't take long to set up, allowing him to recover quickly after falling to a disadvantage. His only downside is that he can be hard countered by faster characters or those that can get past his zoning or out zone him entirely.
Enchantress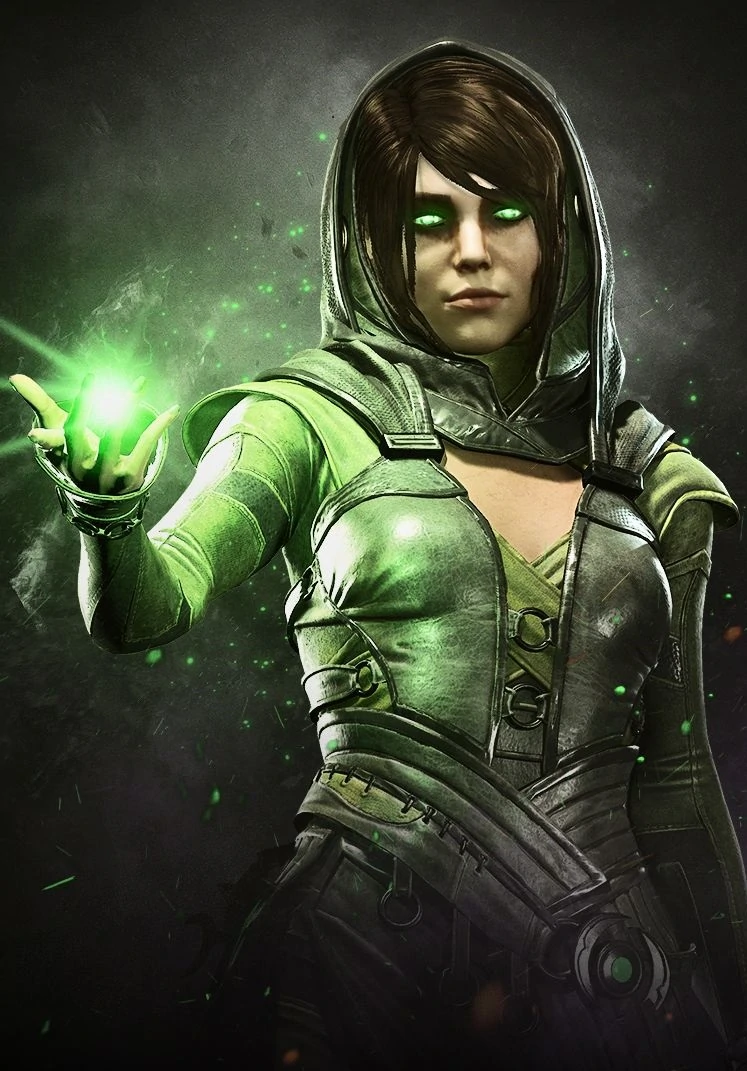 Enchantress is a powerful anti-zoner character. Her kit includes a solid neutral presence and many options to counter the various strategies and approaches from other characters in the roster. She also has a lot of setups that can be extremely punishing to players that get hit by them, and she has strong combos that have very impactful endings. Her only weakness comes from her complexity which can be hard to keep track of, significantly as some of her resources damage her as well as her opponents.
Firestorm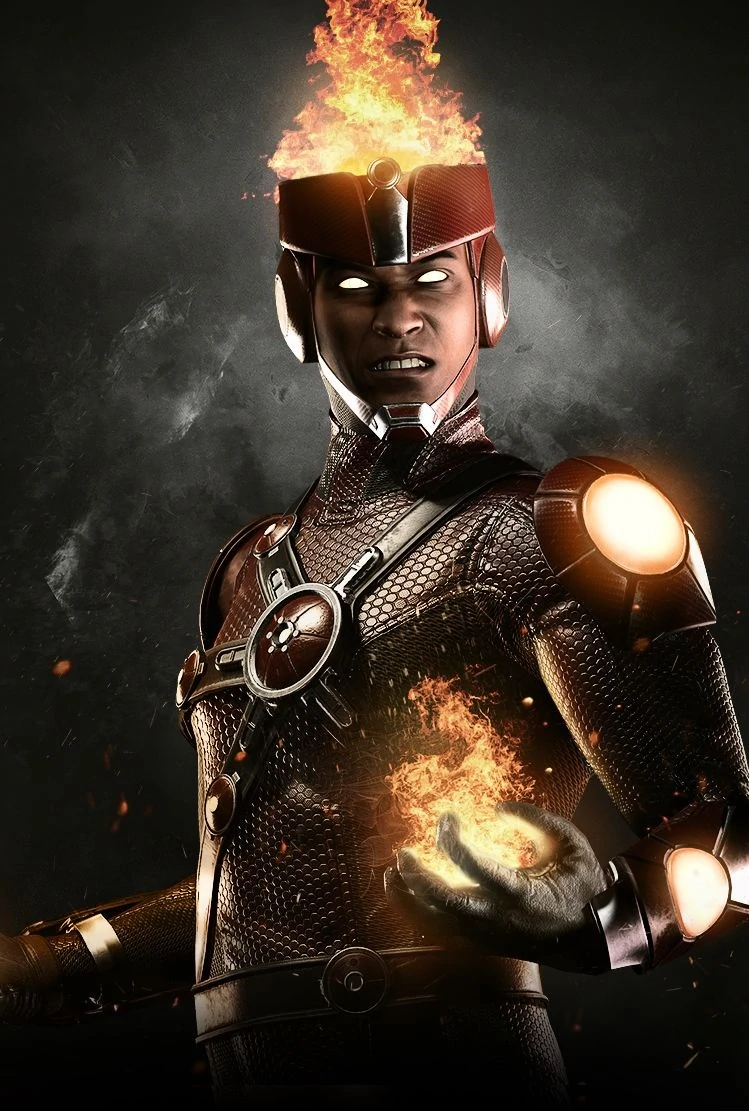 Firestorm has a powerful trait but has a solid enough kit to still be effective without it. He brings a lot of strong combos to the table that can be made safe on start-up by burning his meter. Some of his combos can even be made unblockable while using meter. He also has some fun mix-ups to help draw out opponents and catch them off guard. However, his damage output isn't quite high enough to get him up to S tier.
Hellboy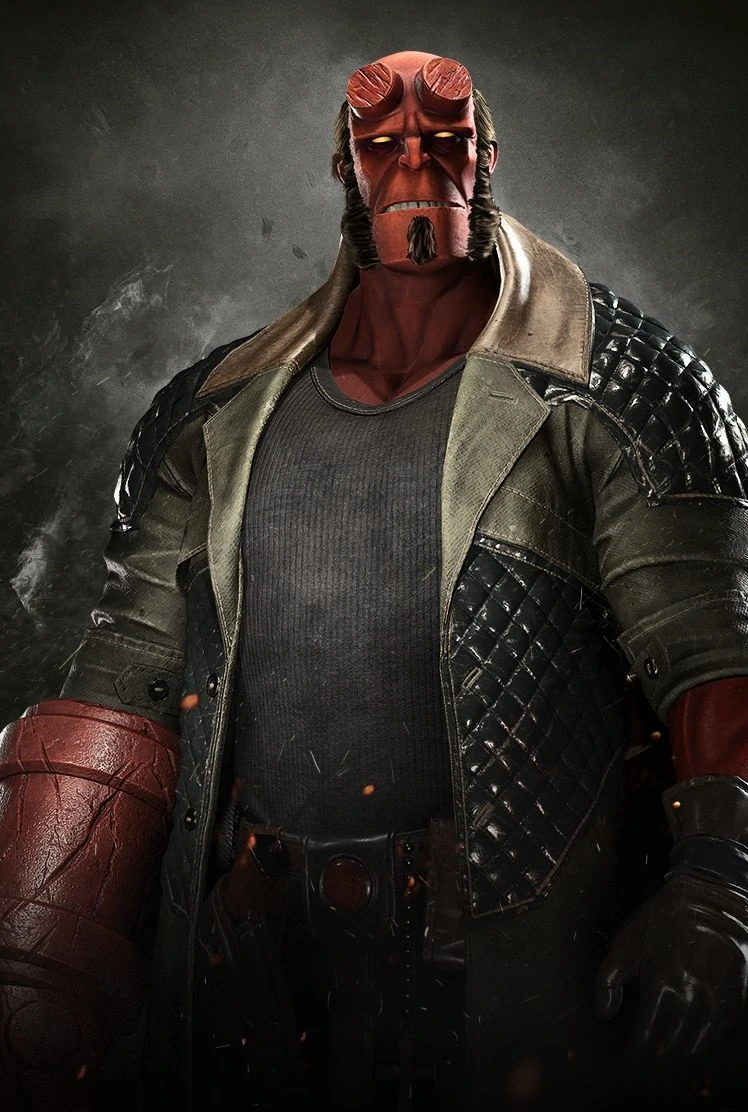 Hellboy is a strong character that can be a bit difficult to play. He relies on intelligent use of his zoning tools and getting as much out of his strong trait as possible. That said, he is still a force to be reckoned with when in the hands of a player knowledgeable of his kit. He also has solid mix-ups that help him land his strong attacks to deal serious damage to unprepared players.
Red Hood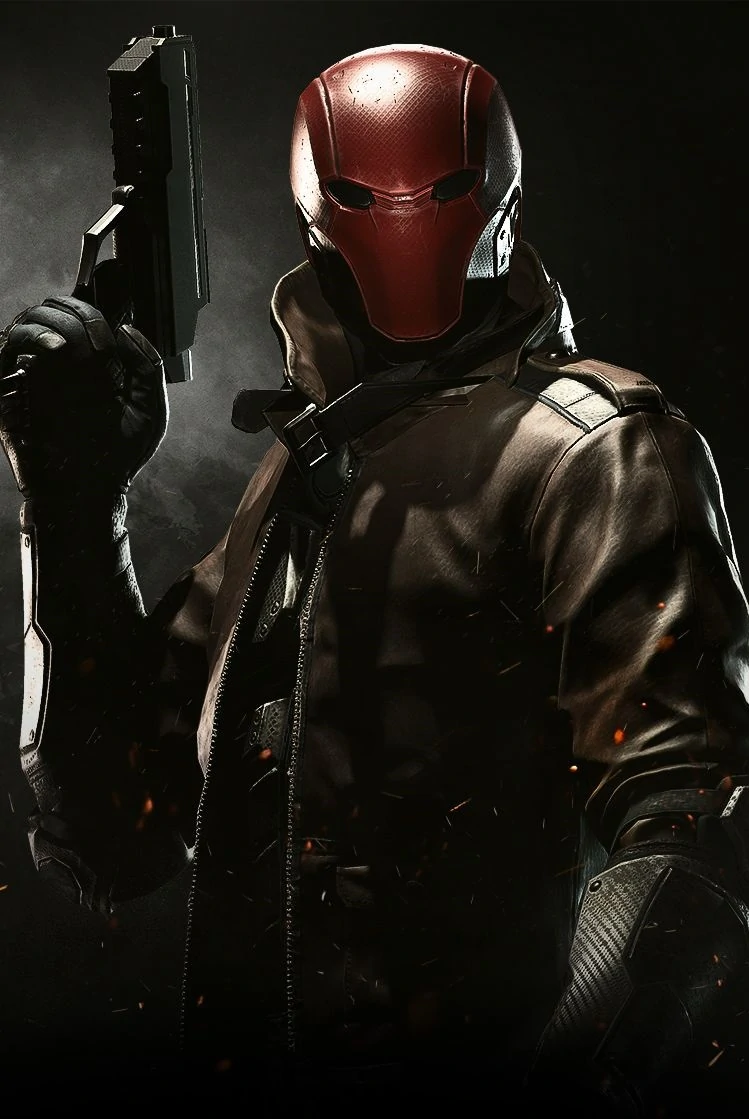 Red Hood is a solid character to pick up if you enjoy strong combo strings and don't mind putting the work in to learn his moves. He has many mix-ups that make him hard to deal with for players who don't know what to expect from him, and he is capable in both ranged and close combat. However, his damage takes some more effort, and he doesn't have a lot of options to deal with pressure characters or being put at a disadvantage outside of strong fundamentals.
Robin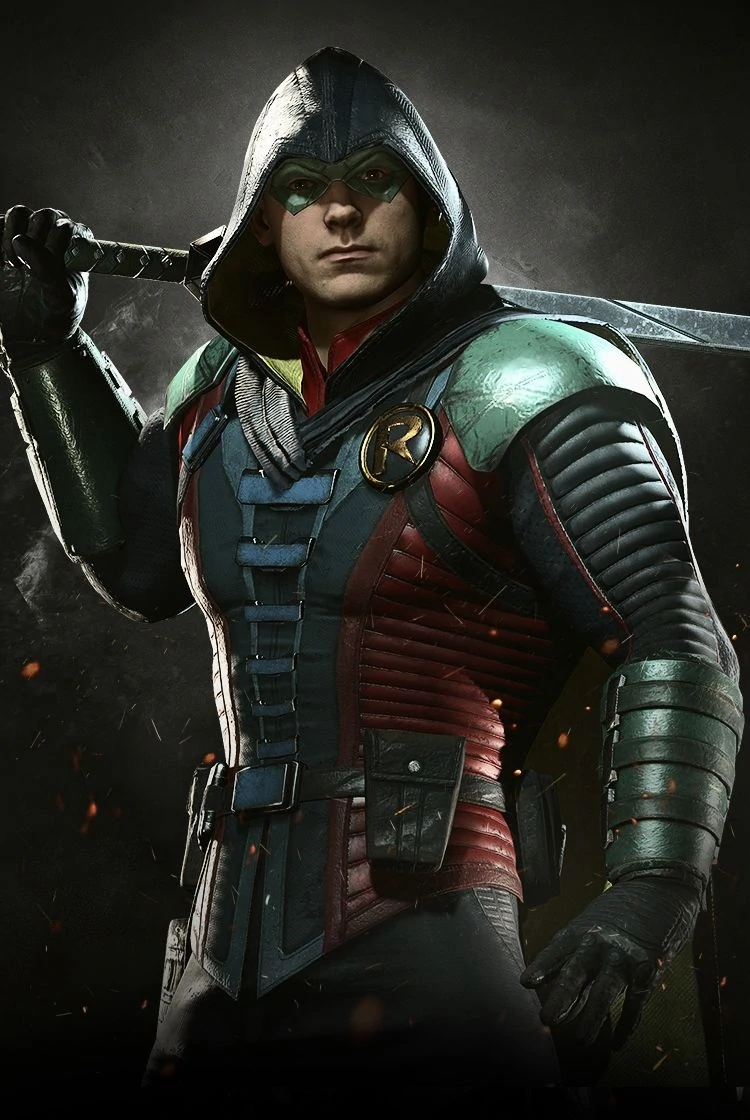 Robin is another neutral-focused character that thrives with footsies and punishing his opponent's fundamental mistakes. He also is very hard to punish, allowing him to dominate neutral unless facing a character with tremendous pressure or even better neutral presence. He also has decent tools to get out of disadvantage, like his sword flip move and solid ranged options.
Superman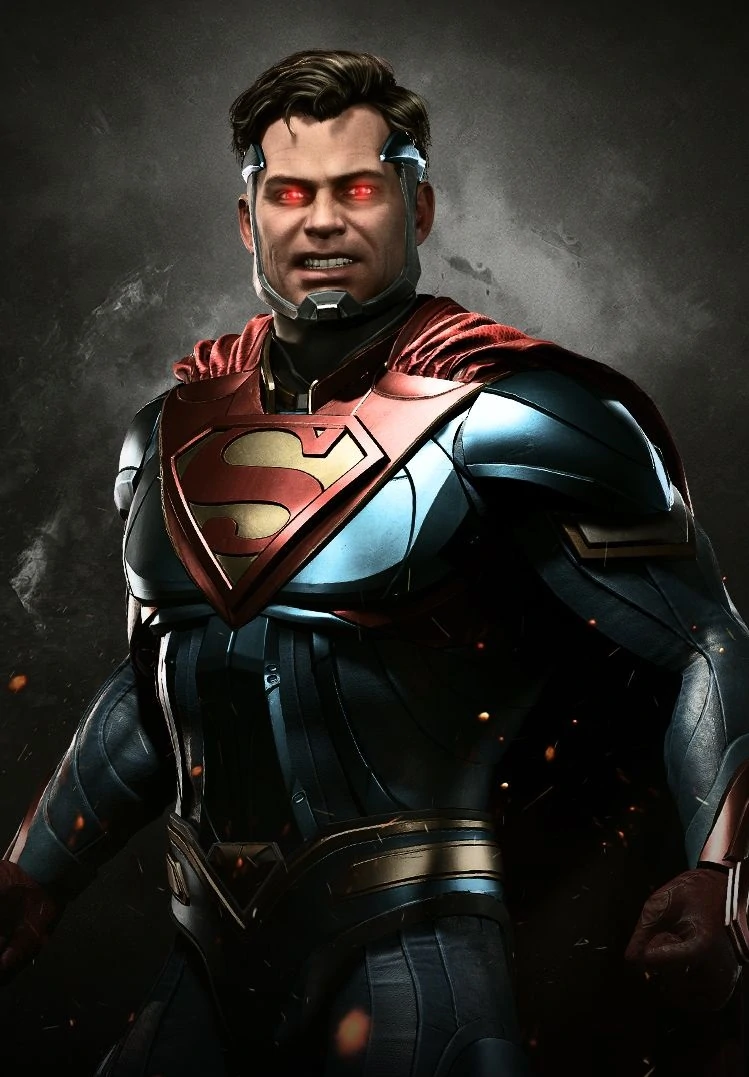 Superman is a character that is often debated as being either A tier or S tier. However, I put him in A tier because of how consistently some of his more significant moves, like his ice breath, can be countered. However, he still has solid damage, a challenging unique trait, and a decent projectile with a good mix-up with meter burns. He also has some strong comboes with some mix-ups available to players, but his wake-ups are all punishable by players that know what to expect after he's been knocked down.
Wonder Woman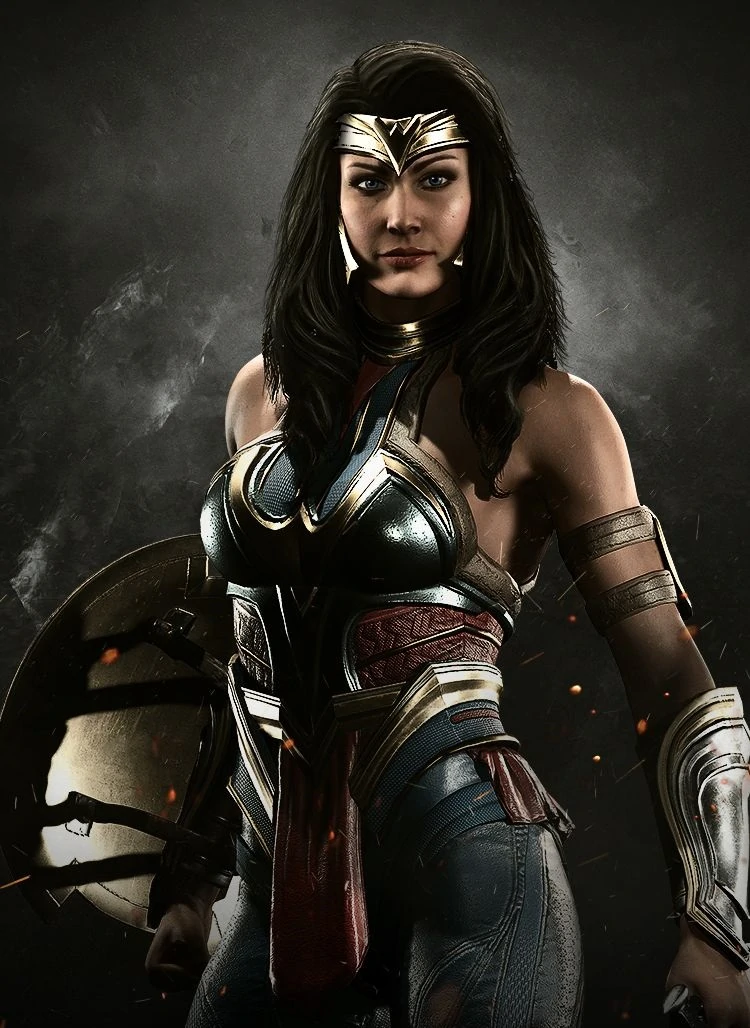 Wonder Woman is a well-rounded character, although her kit is a bit more basic than other characters. However, a lot of her moves are very difficult to punish, even if they aren't entirely safe. This can make her very difficult for newer players, especially for players that prefer slower characters. Her kit does cover a lot of space, which helps keep her universally strong in matchups. However, her trait is a bit too random to be consistently useful.
B Tier
Atrocitus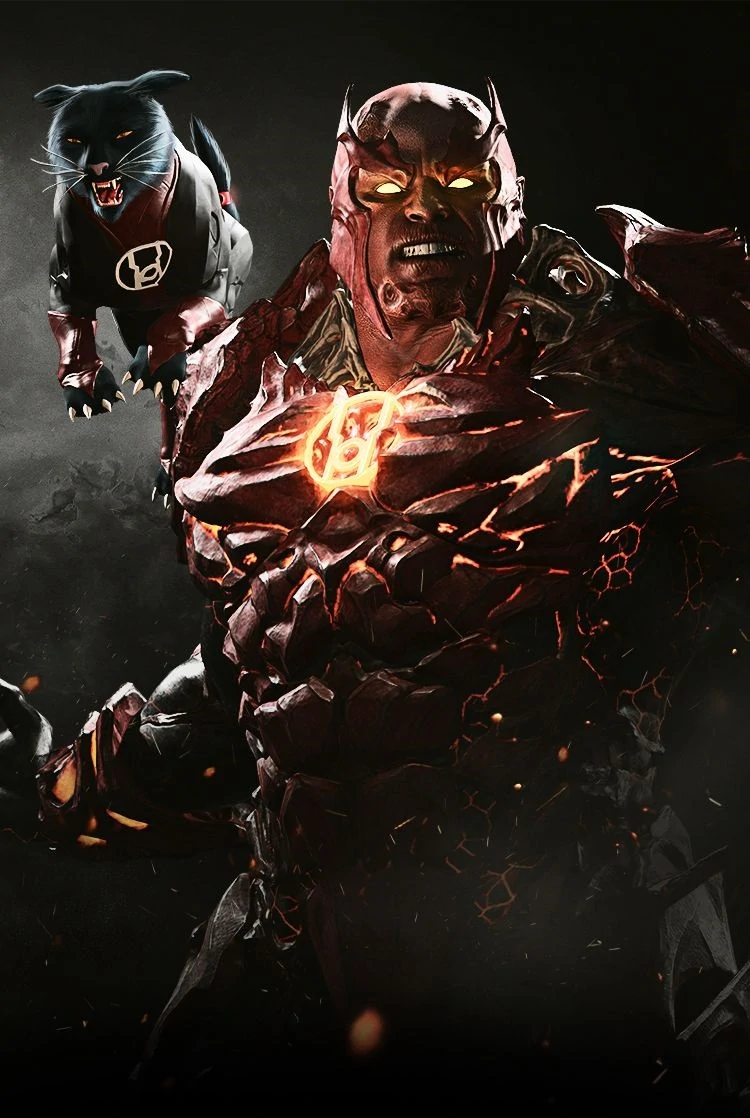 Atrocitus benefits from a strong trait that pairs well with his pressure-heavy kit. His playstyle is about keeping pressure on his opponents and locking them into blocking combo chains that deal heavy and decent chip damage at worst. However, this is offset by the majority of his extremely unsafe moves. Most characters in the roster can punish their mistakes heavily, meaning that Atrocitus players must perform consistently to avoid getting punished too heavily.
Aquaman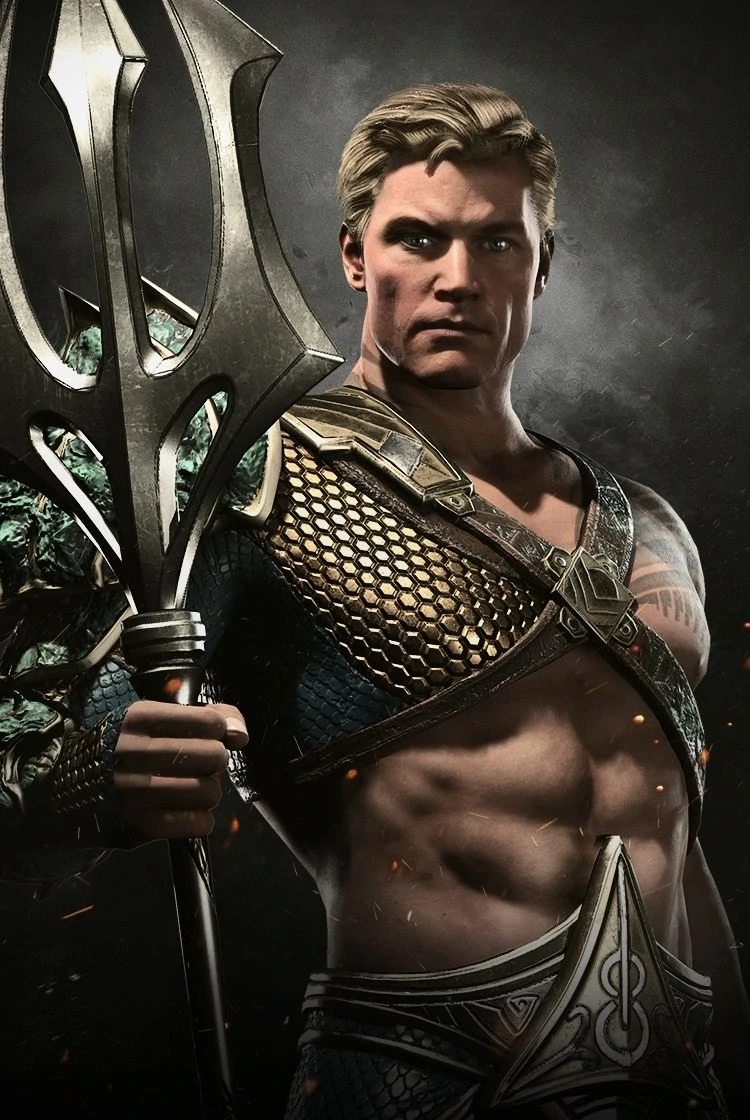 This character is a zoner that thrives on trapping opponents in the corner so that he can control their movement and options. From there, he has some robust combo options and moves that help restrict the options his opponents can use, which can be very frustrating to play against. This playstyle is also highly effective against players who don't know how to counter it or have weaker fundamentals. However, Aquaman's reliance on zoning puts him in a poor position when it comes to being placed in disadvantage state where he doesn't have as many escape options as other characters.
Black Canary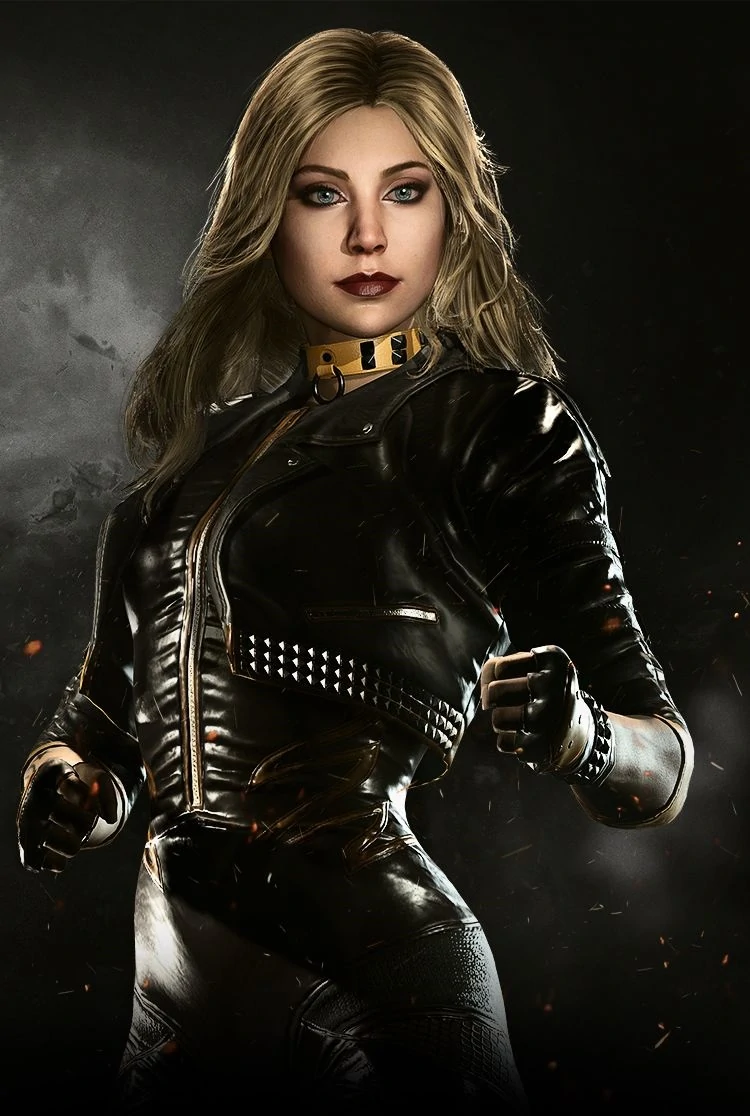 The most vital part of Black Canary's kit is her mix-ups. Avoiding her combos can be very difficult for less experienced players, especially until one becomes familiar with all the options in her kit. However, many of her moves are unsafe, so once a player knows how to counter her mix-ups and options, she becomes much easier to deal with and counter. She also is very vulnerable to being trapped by solid zoning.
Captain Cold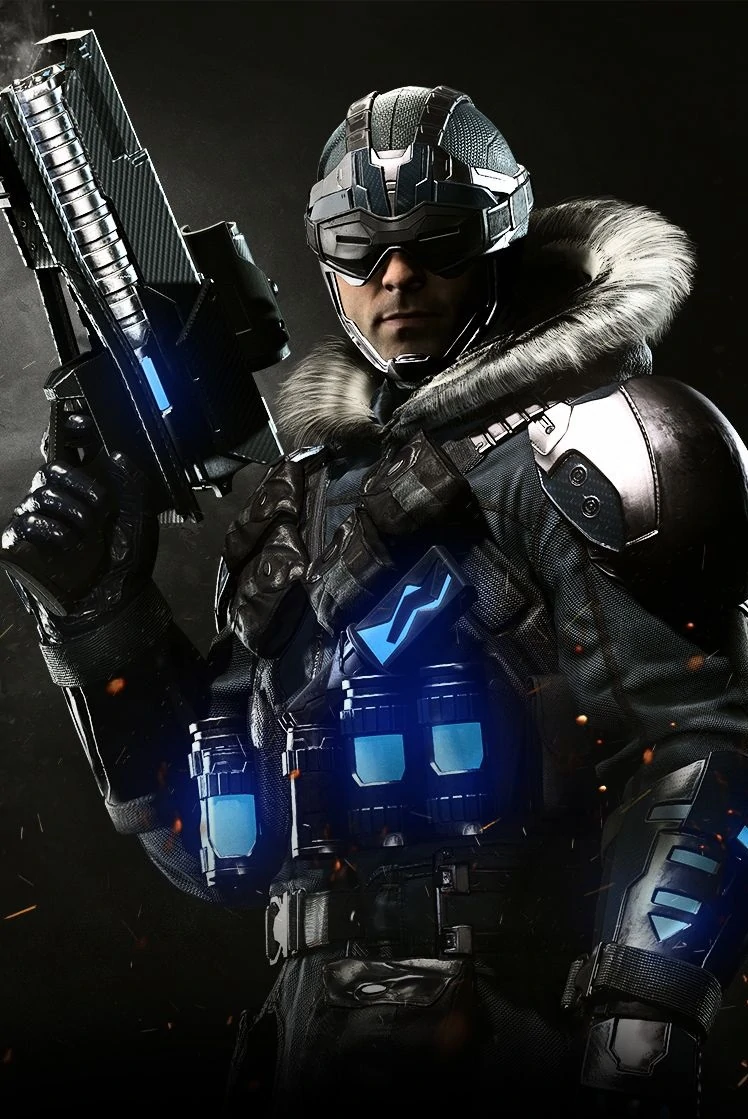 Captain Cold is a solid character, but he relies on having at least one meter and getting his trait to level two. A lot of his kit is strong, but his combos and strings are very situational and reliant on getting the first hit of a round. His reliance on trait and meter also makes him vulnerable to getting outplayed by players who know how to counter his big moves.
Cyborg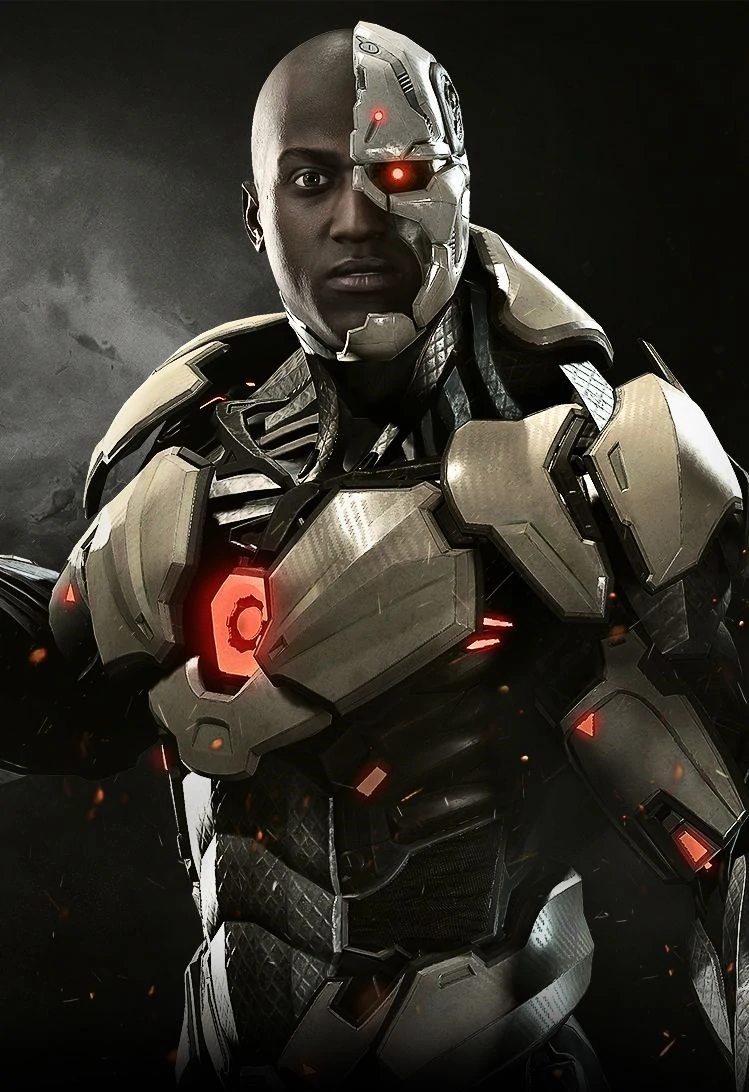 Cyborg has a very mixed kit. To start, he has strong projectiles that heavily punish players who aren't ready to deal with them. He also has some solid options to control the fight, but his wake-ups leave him vulnerable to his opponents' advantage state. The stronger aspects of his moveset are also countered by some of his moves being extremely punishable with a little pay-off to landing them. This makes it easy for opponents to read him since his list of viable moves is slimmer than other characters.
Green Arrow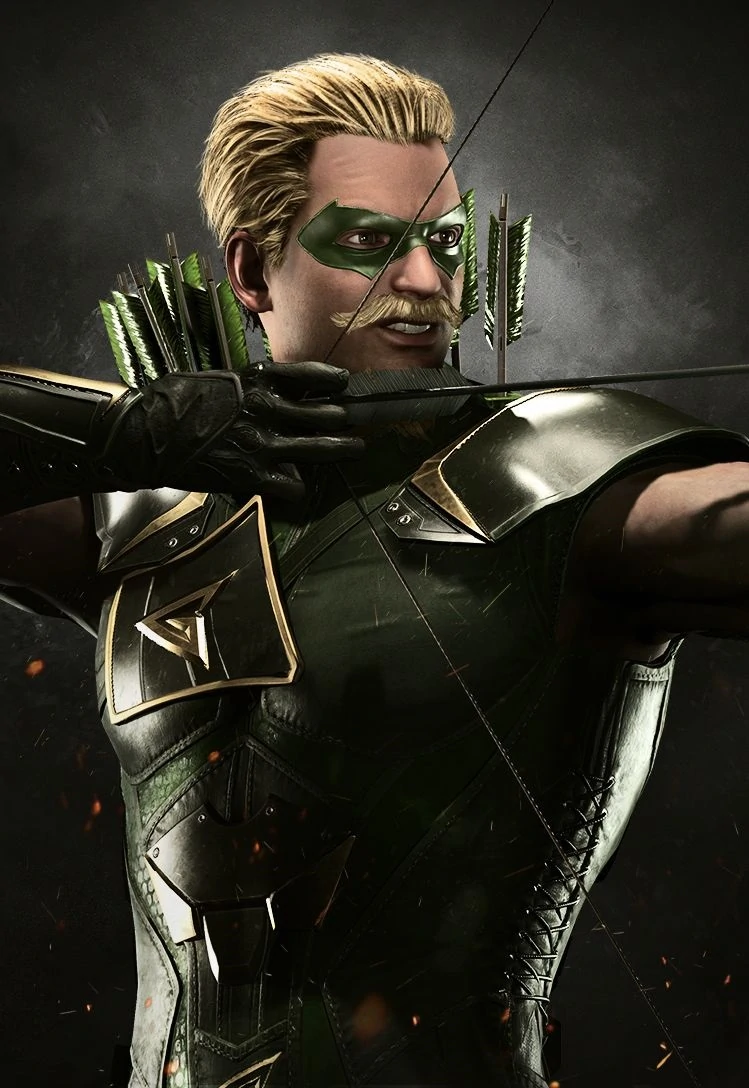 Green Arrow is a solid-enough zoner with some great projectile options, mainly since he can shoot low. He also has some decent utility through burning meter. However, his zoning efforts take a long time to set up. This leaves him vulnerable to being dominated at the start of the match and unable to get set up due to his opponents' momentum.
Harley Quinn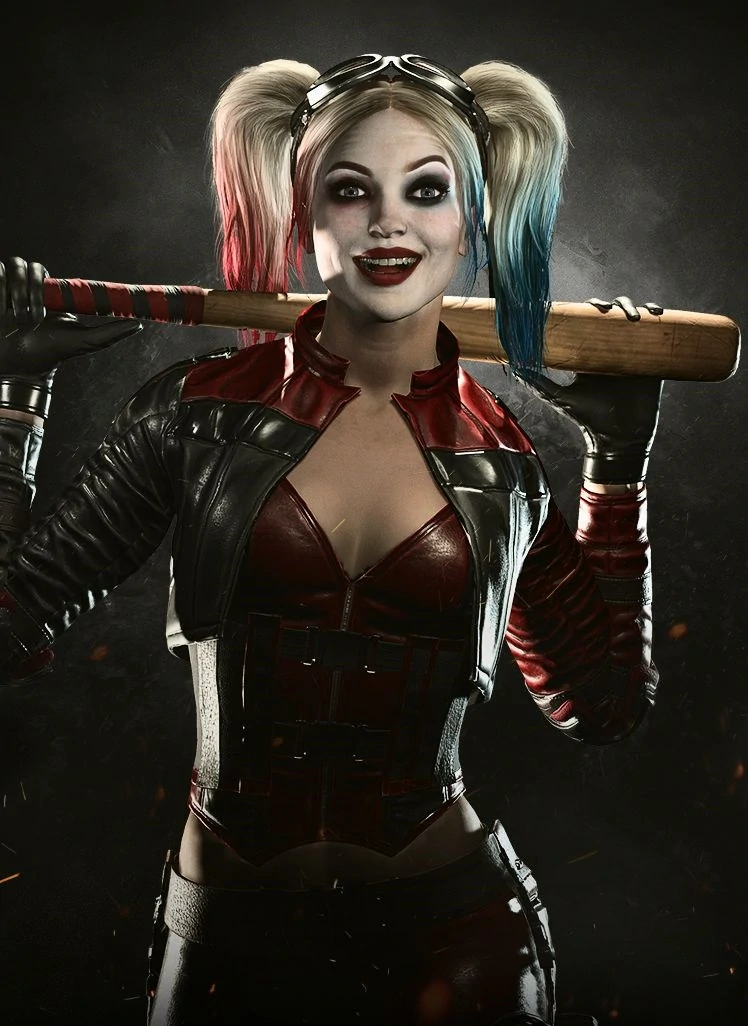 Harley is a projectile character with a fast recovery that allows her to react to her opponents' moves to punish mistakes. Her trait is also pretty strong, and she has some solid mix-ups that help her maintain her zoning. However, she can get out-zoned by stronger characters, and a lot of her moves are easily punished. She also doesn't have many tools to get back to neutral from disadvantage, which makes it easy for opponents to build momentum if she makes too big of a mistake.
Poison Ivy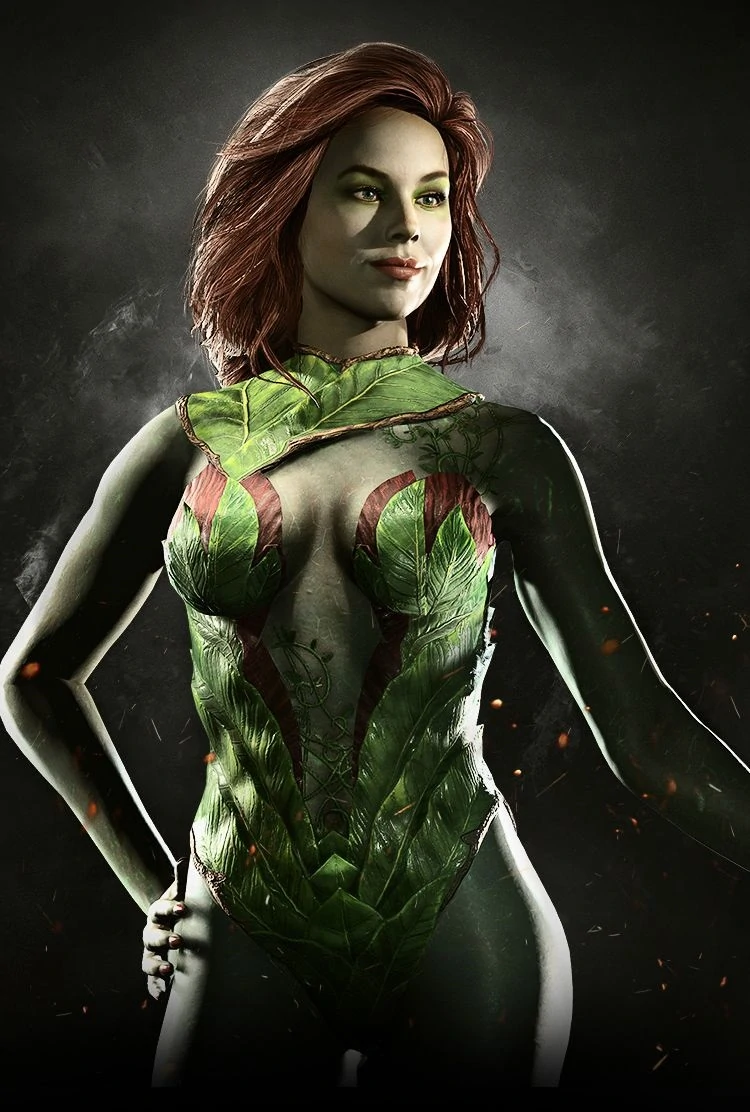 Ivy is a solid character that has benefited from buffs to have one of the best kits in neutral. However, she relies heavily on footsie games to take advantage of her natural state, but it is supported by some strong combo strings to punish players that make mistakes. That being said, she struggles to make it out of disadvantage, and her utility options can be outplayed by experienced players.
Scarecrow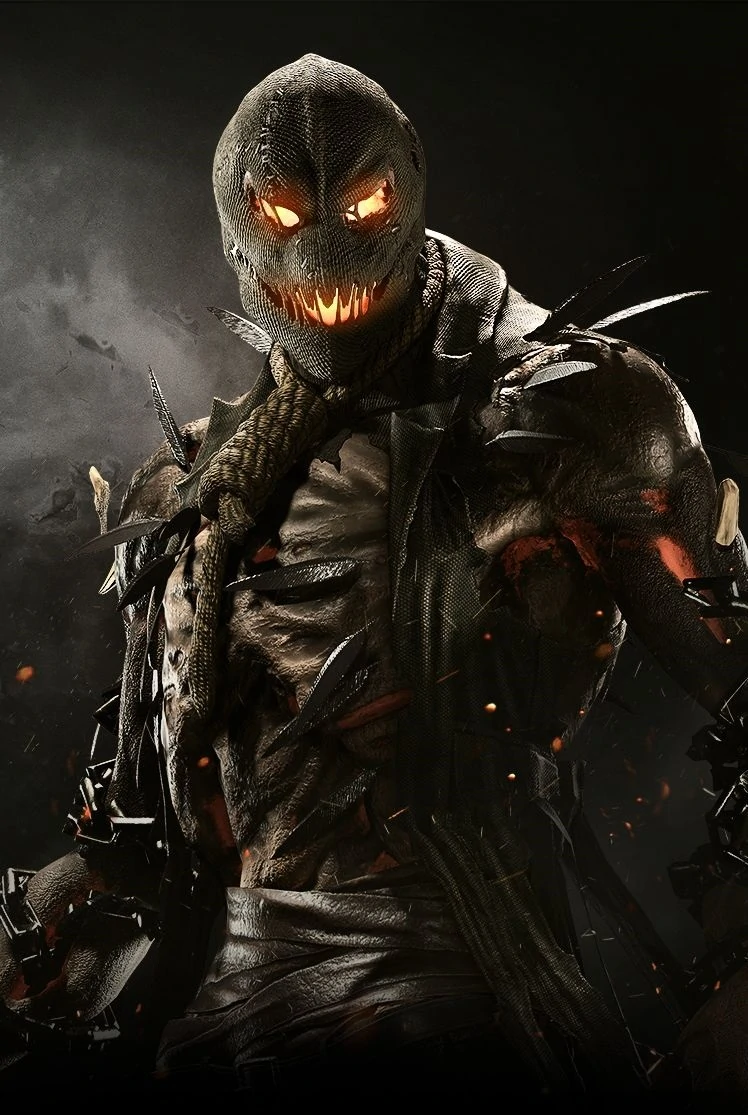 Scarecrow comes with a lot of ranged options and a solid teleport that allows him to avoid bad situations and surprise opponents. Some of his core moves are also difficult to punish, and his trait is very strong. However, a lot of his moves are telegraphed and easily avoided. He also relies on good neutral play and has difficulty capitalizing on advantage state when facing a competent opponent.
Sub-Zero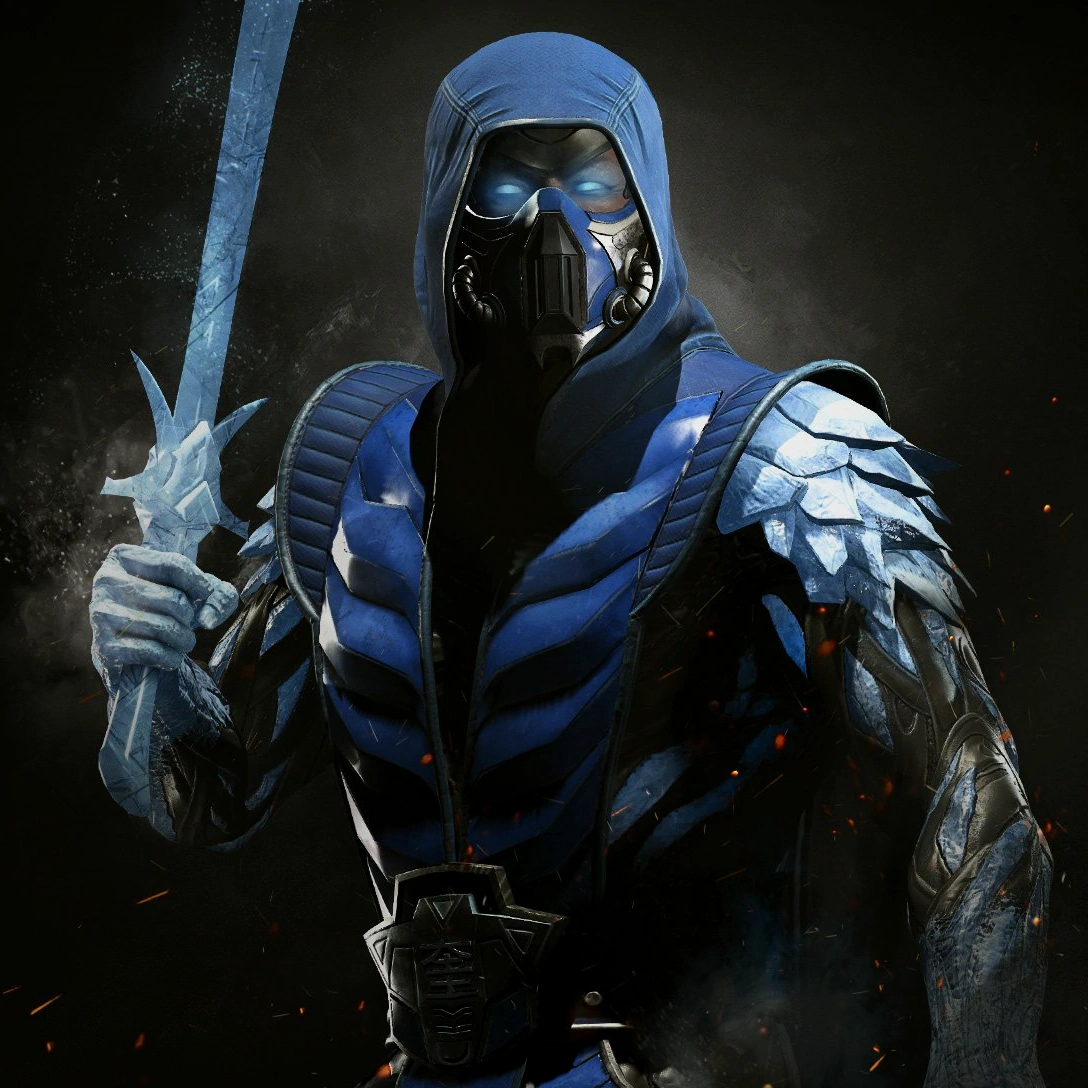 Sub-Zero is a crossover character from NetherRealm's Mortal Kombat series and makes a solid appearance. He has a strong combo game and a lot of fun strings that nod back to his home franchise. However, he lacks the utility options to deal with quite a few characters on the roster and is out-damaged by characters in the two tiers above him.
Supergirl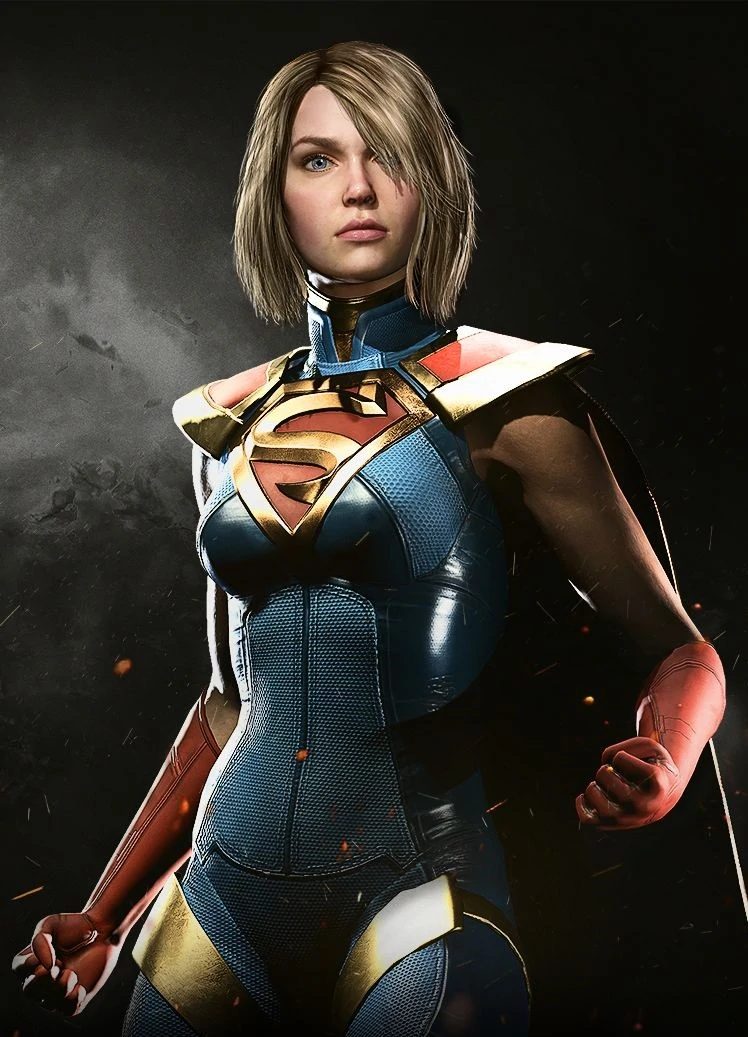 Supergirl is a well-rounded character, but she falls into the B tier because of her over-reliance on the neutral state. While she has a lot of spam options and escape tools, she has a hard time capitalizing on entering the advantage state, which makes her matches tend to take a bit longer than average. A good portion of her moves are also consistently punishable, which can help opponents force her to burn meter on escaping disadvantage rather than pressing the offensive. However, if a player is familiar enough with her kit, she can still perform very well by controlling the neutral game.
C Tier
Bane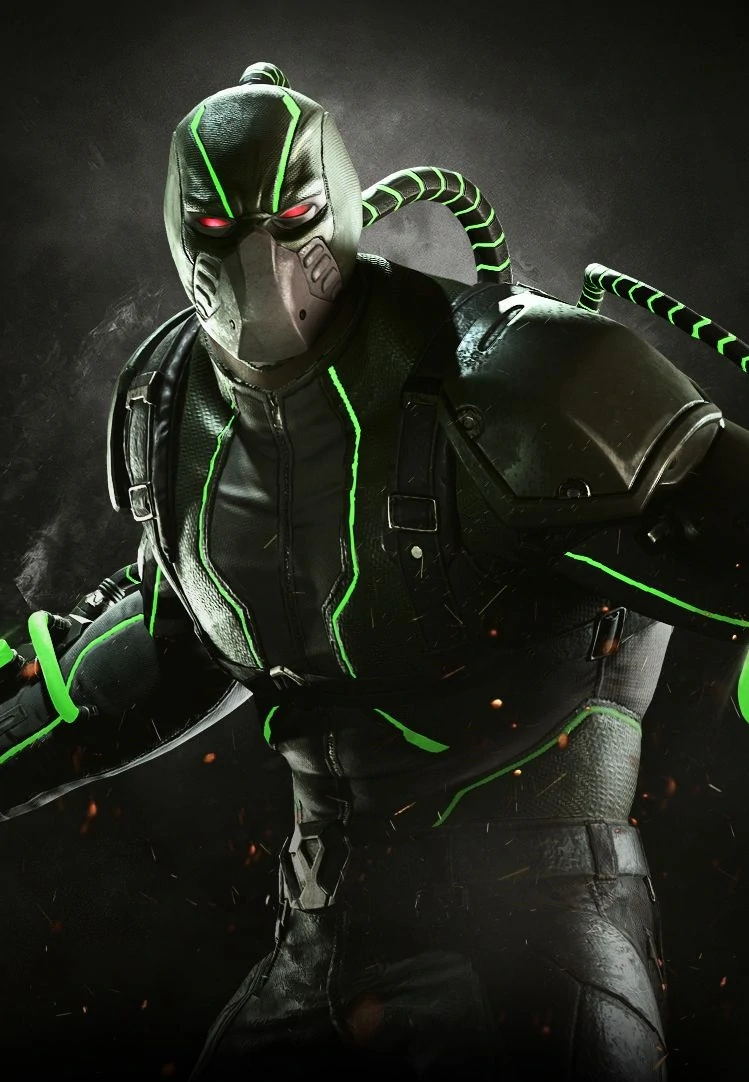 Bane is a pressure-based character that relies heavily on his trait. When his trait is active, he has solid damage that can build a lot of pressure on his opponents with strong combos and the highest damage in the entire game. However, he is extremely weak without his trait, leaving him vulnerable for a high percentage of the match. This also means that if Bane fails to take full advantage of his trait while it is active that he is put in an inferior position that his opponents can take advantage of.
Blue Beetle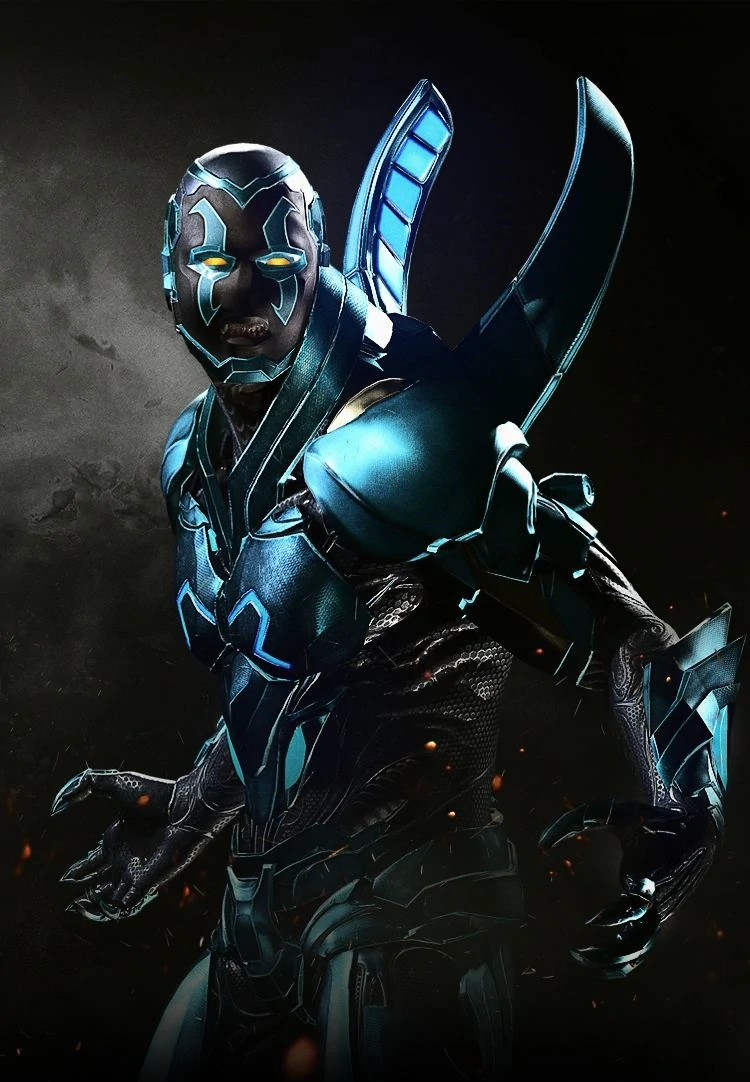 Blue Beetle has a kit that is highly reliant on the skill of the player running the character. He has some strong damage and a solid sweep, but he struggles to effectively zone opponents. Blue Beetle also has problems with a lot of his moves having too short of a range to be consistently effective, while most of his best combos rely on a highly punishable activity that relies on players making risky predictions to take full advantage of his move set.
Cheetah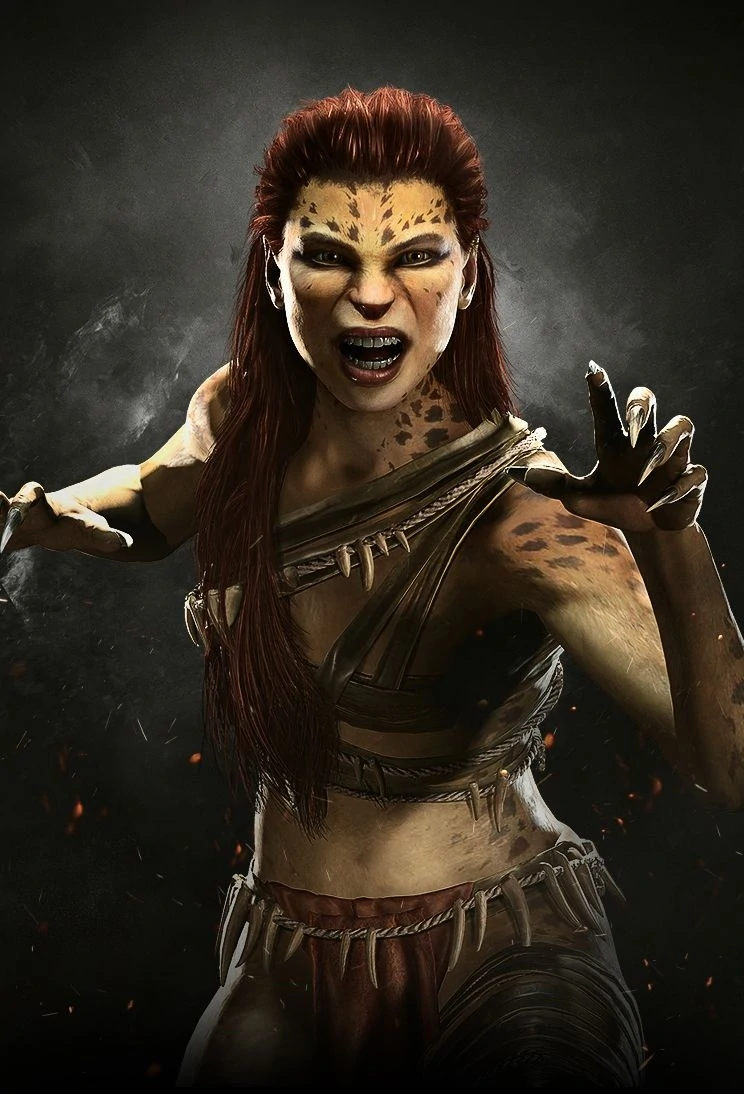 Cheetah has decent enough damage output, but she suffers in just about every other play area. She generally loses match ups against most other characters in the roster. She has very few utility options to answer to enemy strategies, whether they are trying to zone her, pressure her, or use mix-ups. This makes her very difficult to play, but if a player is comfortable enough with reading their opponents' playstyle, her solid damage output can still get the win.
Darkseid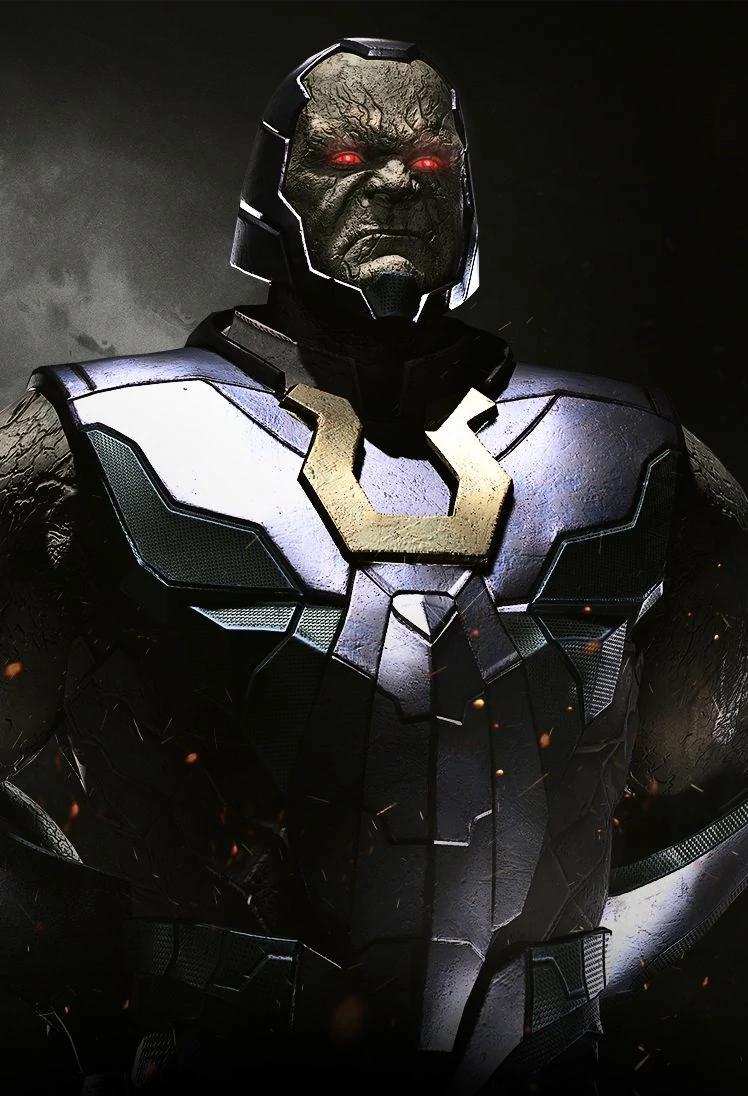 Darkseid thrives when keeping his opponents at ranged. If his opponent cannot close the gap to reach him, he can be a strong fighter, but most characters have various tools to close the gap and get him. Darkseid's options for close combat are minimal and most of his attacks are unsafe, which leaves him highly vulnerable to players that can close the gap and take advantage of it.
Gorilla Grodd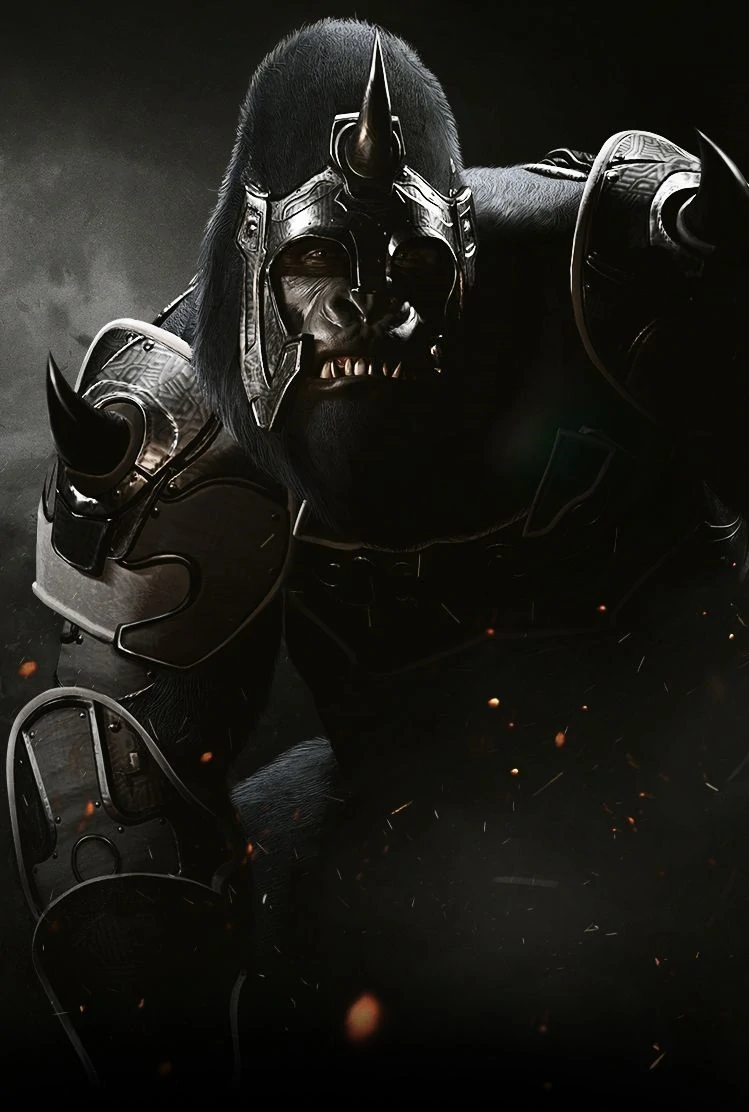 Despite how low Grodd is on the tier list, he has some robust options. He builds meters quickly and can start rounds very strong to pick up the momentum that can overwhelm opponents. However, his combos can be challenging to pull off, many of his moves are quickly punished, and he has one of the weaker vortexes on the roster. His slower speed also lends itself well to opponents punishing him, and his larger hitbox makes him easy for opponents to combo.
Green Lantern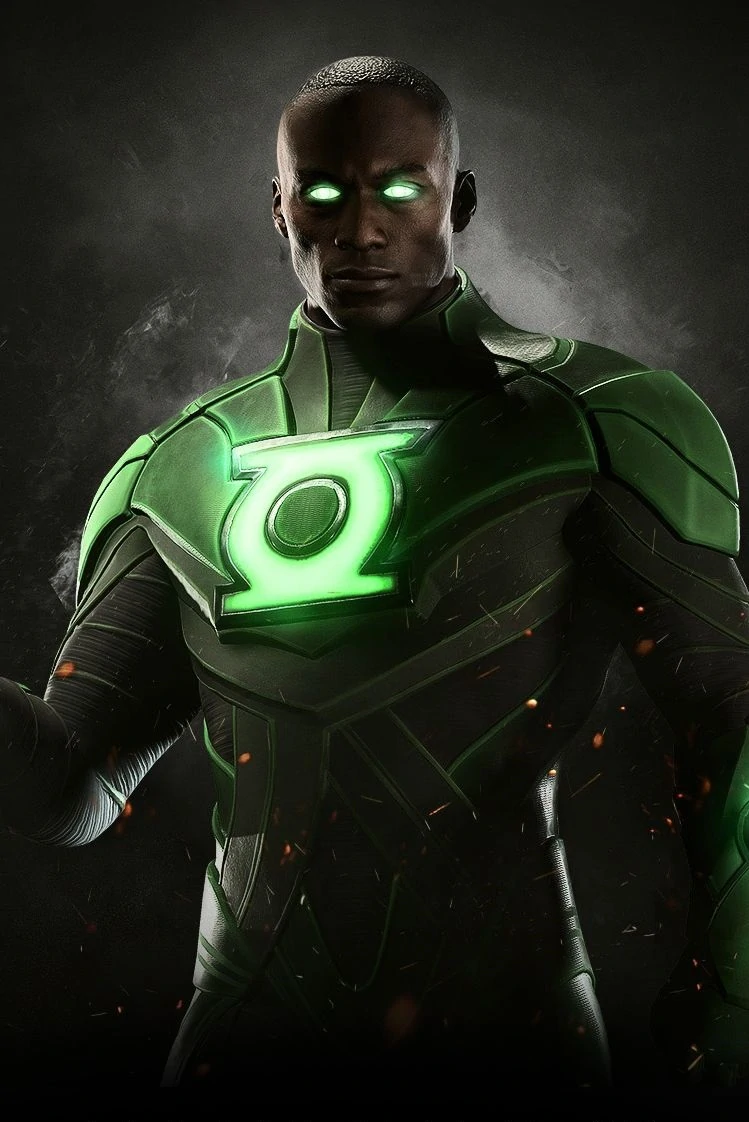 Green Lantern suffers from many of his moves being avoidable by back dashing. He also has projectiles that are easily avoided because they are slow, and his performance is very trait-reliant. However, he does still have a strong trait, decent mix-ups, and a solid presence throughout the entire arena during matches. His kit also tends to play very reactively, which leaves him vulnerable to being outplayed by experienced players.
Joker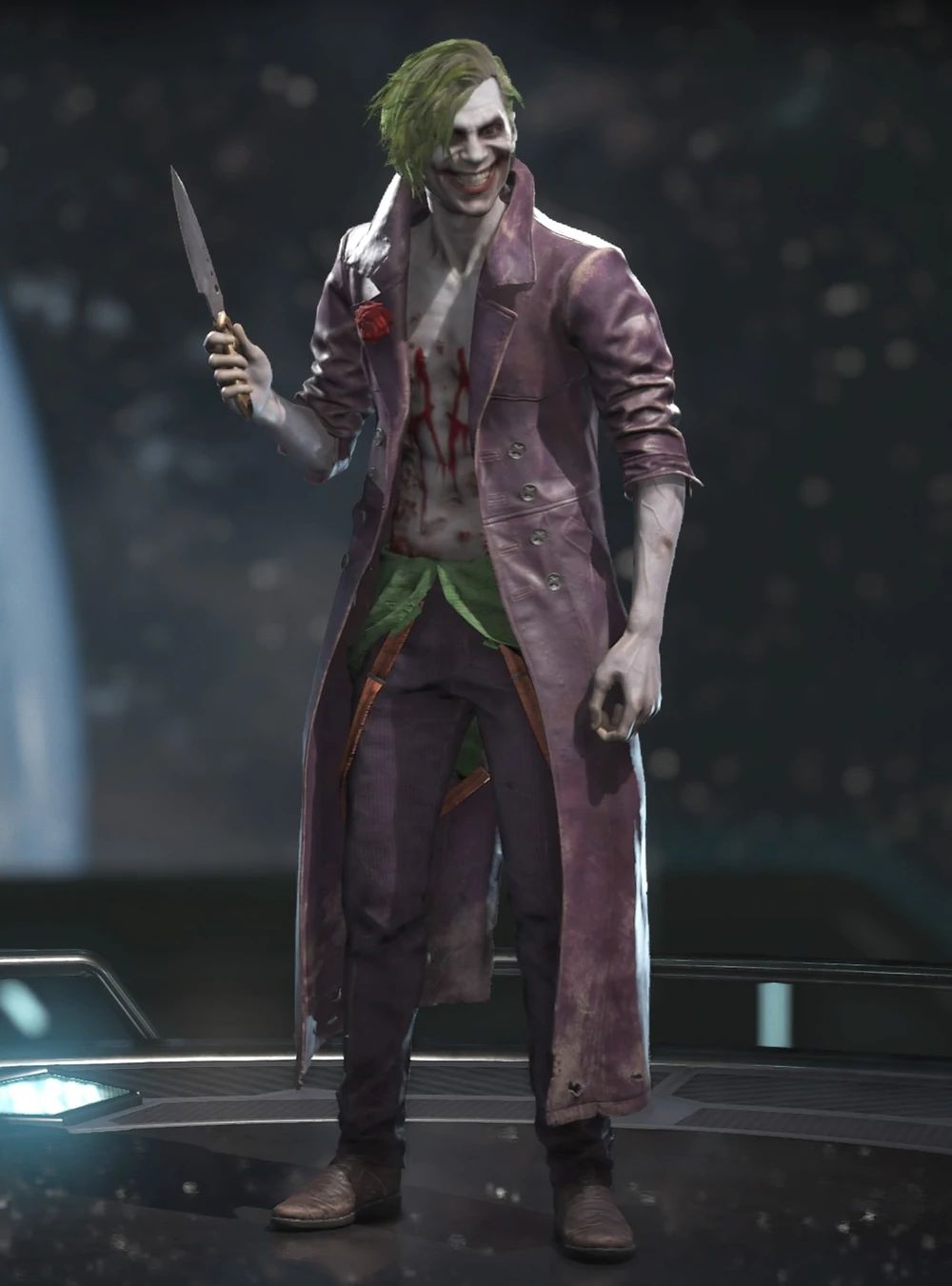 Joker works best after trapping his opponent in a corner. However, most of his moves have poor range, which forces him to play aggressively which leaves him vulnerable to punishes. A lot of his utility options are also easily avoided by experienced players, which can make it difficult for him to set up some of his most robust options.
Swamp Thing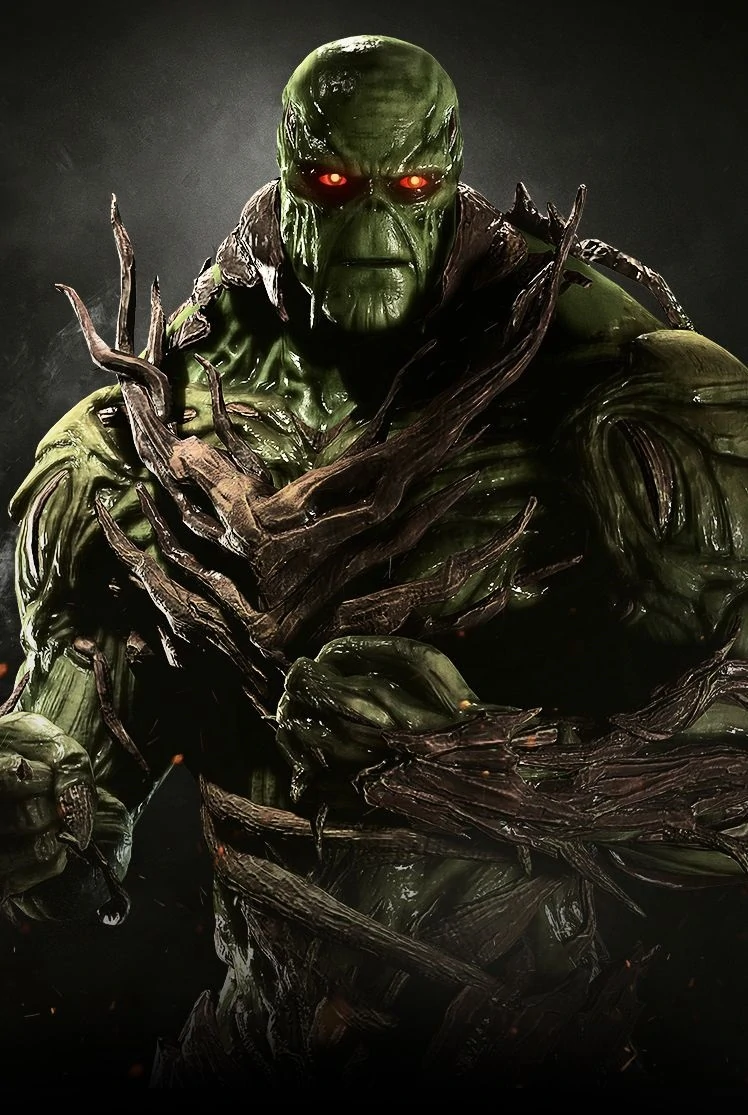 Swamp Thing is another character who suffers from slower speed than the rest of the cast. He has decent neutral options and some exciting combo strings that have safe start-ups. However, his size and slower speed see him having a hard time reacting to his opponents, and he is outdone in most areas of play and can be caught in nasty combos.
D Tier
Deadshot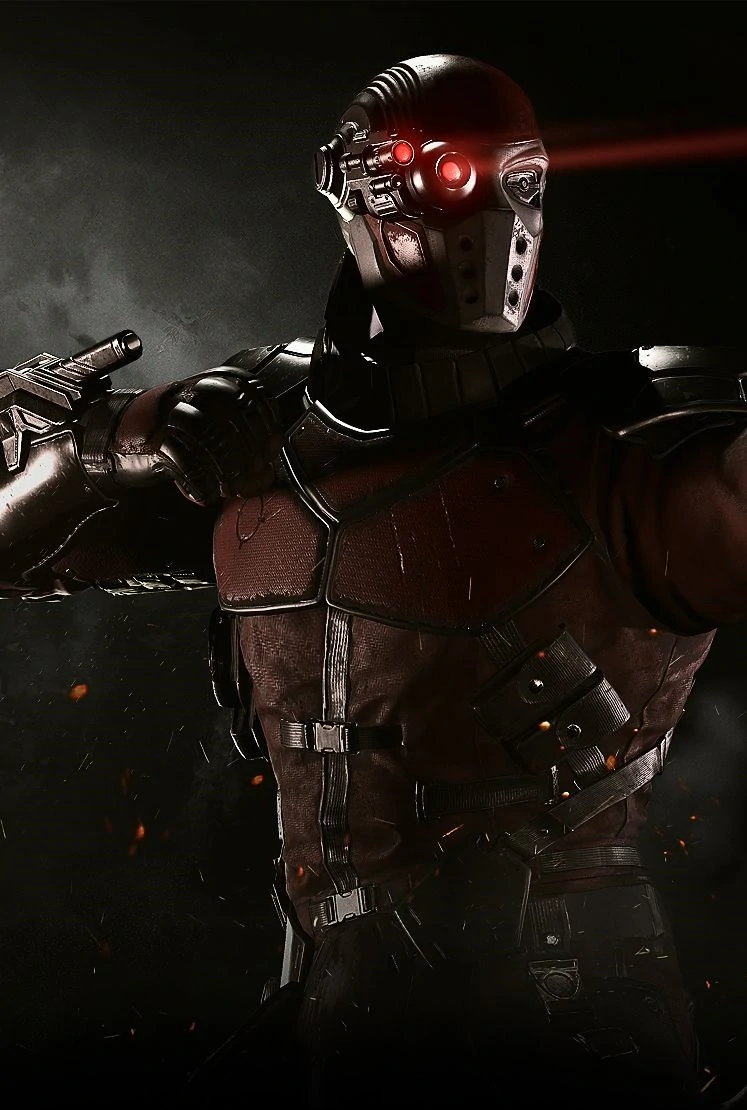 This character is one of the weakest in Injustice 2. While he has some decent mix-ups to keep opponents on their back foot, his low damage makes it very difficult to recommend picking the character up. He needs to get a lot more hits than other characters to comparable land damage, which is hard for him because of predictable combos and setups. The final nail in the coffin is his reliance on the positioning which is easily abused by the numerous characters on the roster with teleports.
Raiden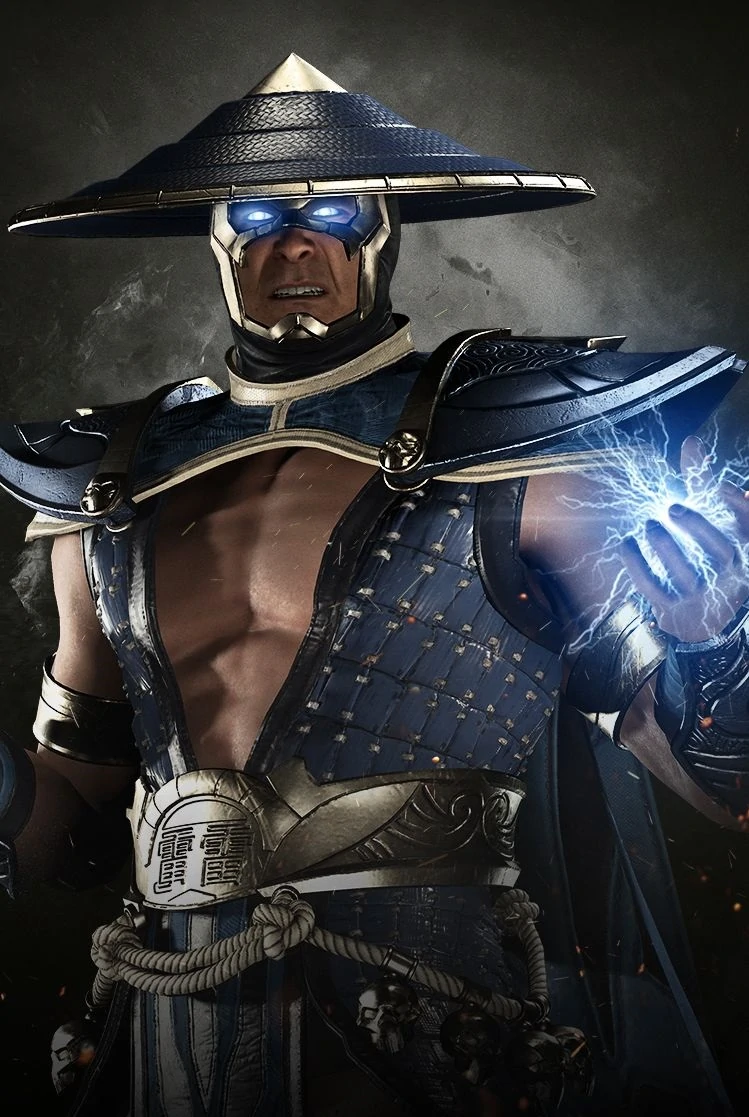 Raiden is plagued by an issue of his moves being far too telegraphed. This makes him a straightforward character to block against. Add on to this that his teleport isn't safe, his setups are awkward to work with, and his projectile is average at best, and he ends up as a meter-reliant character that doesn't bring much to the table. To make matters worse, the buffs from his trait aren't even enough to make him that much more robust, leaving Raiden players having to put in a lot more effort for adequate damage than almost every other character in the game.
TMNT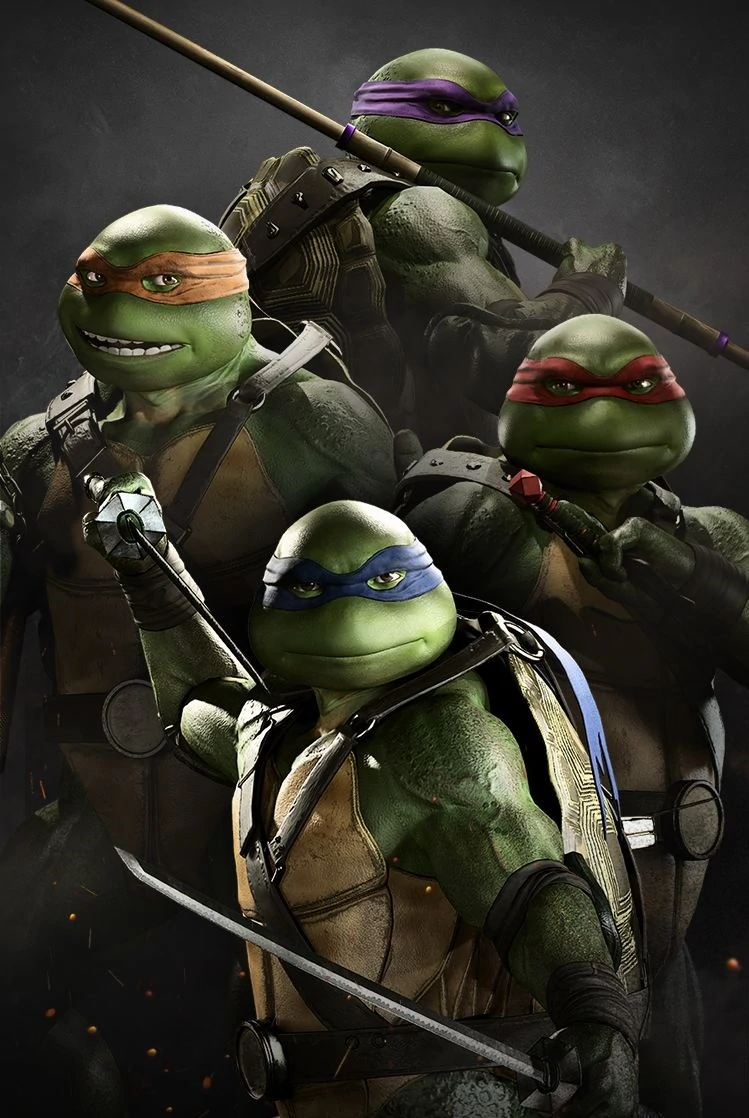 TMNT is a unique option in Injustice 2 because it can swap between all four members of the group. However, this ends up being a detriment to the character, as not only does it give players more moves to learn, but two of the four options perform very poorly. While the other two can do a little bit better, they all still have a minimal range to their attacks, making it hard for them to find an advantage state. Their mix-ups are also easy to read, and their projectiles deal low damage, making them outplayed by nearly every character on the roster.
FAQs
Question: Who is the Best Character in Injustice 2?
Answer: The best candidate for the most robust character in Injustice 2 is Starfire because her zoning and evasion options are so universal that she can counter and outplay every other symbol on the roster.
Question: How Many Characters are in Injustice 2?
Answer: The base version of Injustice 2 has 28 characters, with another ten available as DLC.
Question: Has Injustice 3 Been Confirmed? 
Answer: No official announcements regarding Injustice 3 have been made yet, but there have been numerous leaks and hints from NetherRealm that point toward the game's existence.
Conclusion
Injustice 2 is a very fun and deep-fighting game for players to get into. The game has a big roster that has a character for every kind of player that may be interested in playing. The title is also a real treat for fans of DC characters and comics as it has a lot of great details for fans to pick up on and enjoy as they watch some of their favorite characters battle.
Continue reading:
Slay the Spire Tier List – Dominate the Spire with the Best Boss Relics in the Game