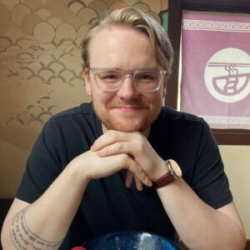 Latest posts by Arron Kluz
(see all)
Since Paladins was first released, the team shooter has been privy to frequent updates introducing new champions and balancing tweaks to its roster. This makes tier lists particularly helpful for keeping track of which characters are the most feared during matches at the time. It also makes them useful for picking a character to play when trying to learn a new role that you aren't familiar with. So, here is the current tier list for Paladins.
Key Info Up Front
S Tier: VII
A Tier: Barik, Bomb King, Furia, Io
B Tier: Androxus, Ash, Azaan, Cassie, Fernando, Grohk, Grover, Inara, Khan, Ruckus, Saati, Tiberius, Vatu, Vora
C Tier: Atlas, Betty la Bomba, Buck, Dredge, Drogoz, Evie, Imani, Jenos, Kinessa, Lex, Lian, Maeve, Makoa, Mal'Damba, Octavia, Raum, Rei, Seris, Sha Lin, Terminus, Tyra, Willo, Ying, Zhin
D Tier: Corvus, Koga, Lilith, Pip, Skye, Strix, Talus, Torvald, Viktor, Vivian, Yagorath
F Tier: Moji
Selection Criteria
When ranking the characters of Paladins, one has to consider a few different things. Firstly, one has to evaluate how well the character fulfills the responsibilities of its role. This can be manipulating the positioning of the enemy team, healing allies, or exploiting side paths to attack enemies from surprising angles. Secondly, one has to consider how well the champion can hold their own in combat. Regardless of the character's role on the battlefield, they will have to help kill enemies while surviving encounters as best they can.
Finally, the best characters in Paladins also are capable of filling in the gaps of roles other than their own. These could be a tank with solid healing options or a healer capable of dealing a competitive amount of damage. With an experienced enough player, these characters can sometimes dominate entire matches and even carry their team to victory because of their ability to fulfill more than one of the team's roles all by themselves.
As always, it is worth noting that regardless of a character's position on a tier list, you should play whichever you have the most fun using. A player skilled enough with a character can make it work at any level of play, so don't feel as though it is only worth playing champions from the top tiers. It is also important to note that the champions within the tiers are in alphabetical order, which is not indicative of their relative power levels within that tier.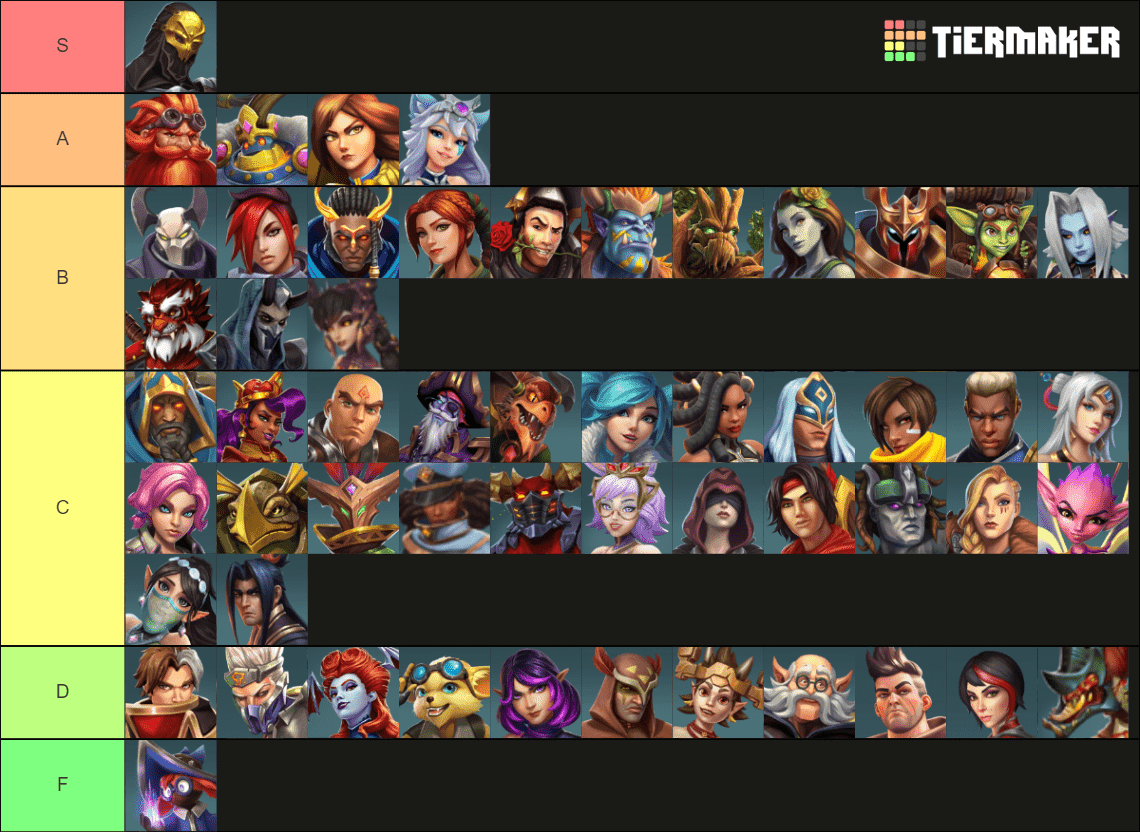 S Tier
VII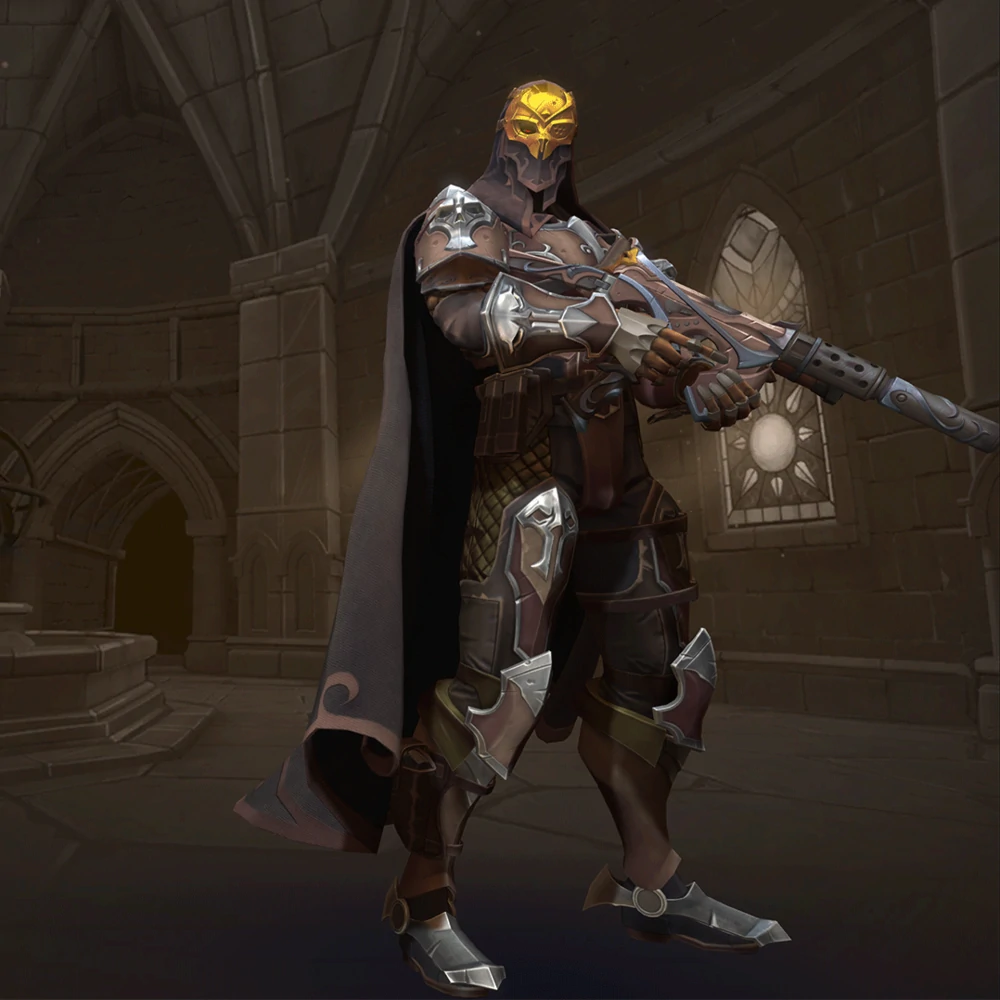 Role: Flanker
Unless a team member is comfortable countering an enemy VII, you have likely been annoyed by more than a few players using this character. VII's kit is incredibly strong for a Flanker in the current patch. His main attack and abilities deal incredible amounts of burst damage that can erase Damage and Support characters while also quickly dealing with Front Liner champions he out-positions. He also has strong movement options that allow him to hide from the enemy team and travel around them undisturbed, making him difficult to contest.
A Tier
Barik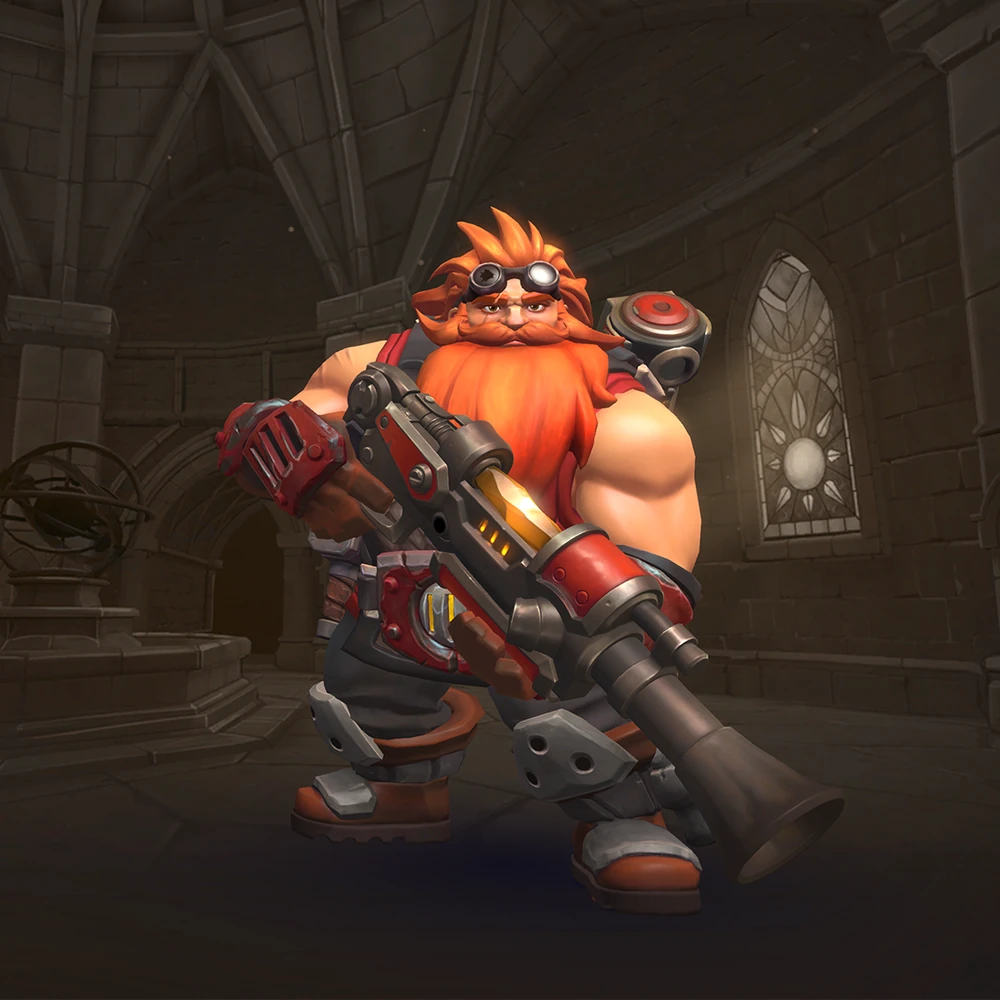 Role: Front Line
Barik is one of the strongest Front Line champions in Paladins. His tanking is done by placing a shield, giving him the ability to keep delivering damage while simultaneously protecting himself and his teammates. He also has the ability to place a turret to increase his damage output or cover more angles for the team, making his coverage more universal than most other Front Line champions.
Bomb King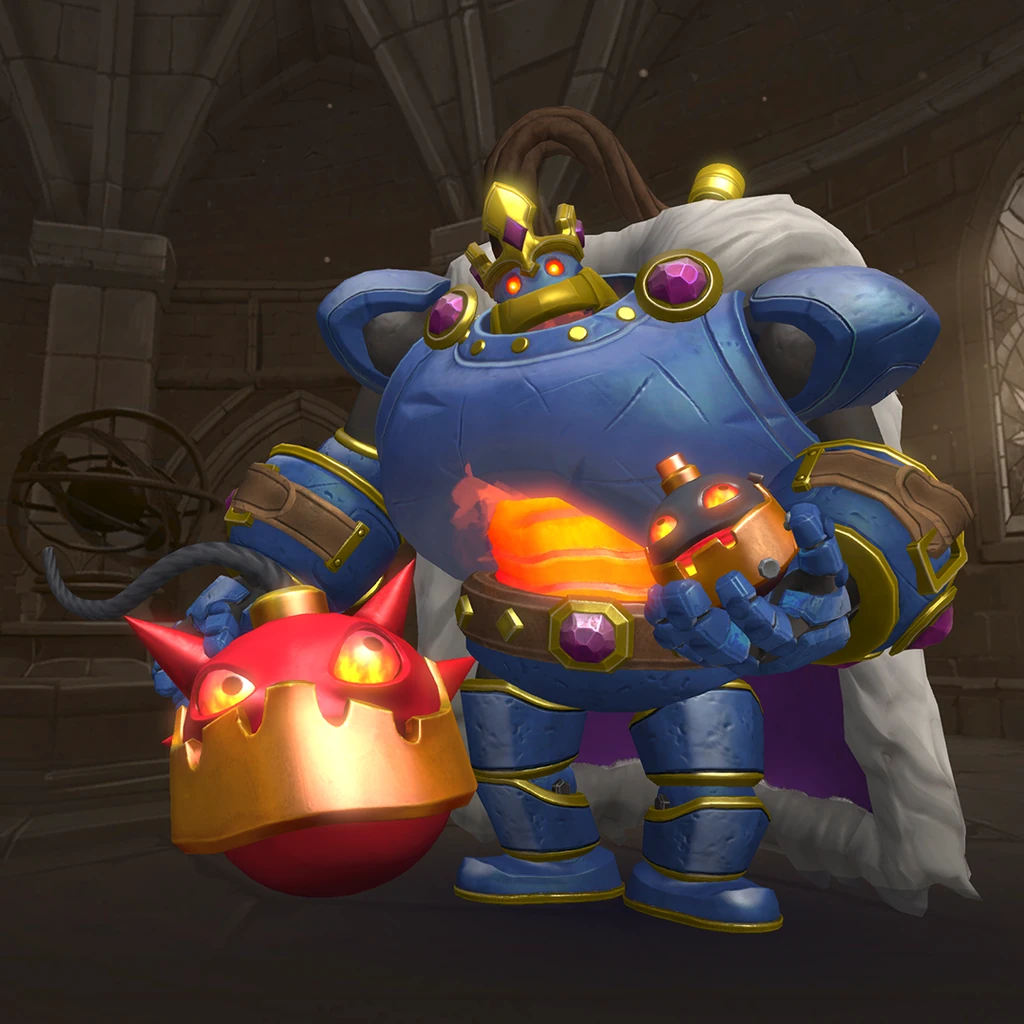 Role: Damage
Bomb King's niche as a Damage champion is dealing explosive damage capable of burning down isolated characters and damaging crowds of enemies that stay too close to one another. With recent patches that buffed his accuracy and a card that increases his movement speed, he is now an excellent pick for damaging and splitting up the enemy team.
Furia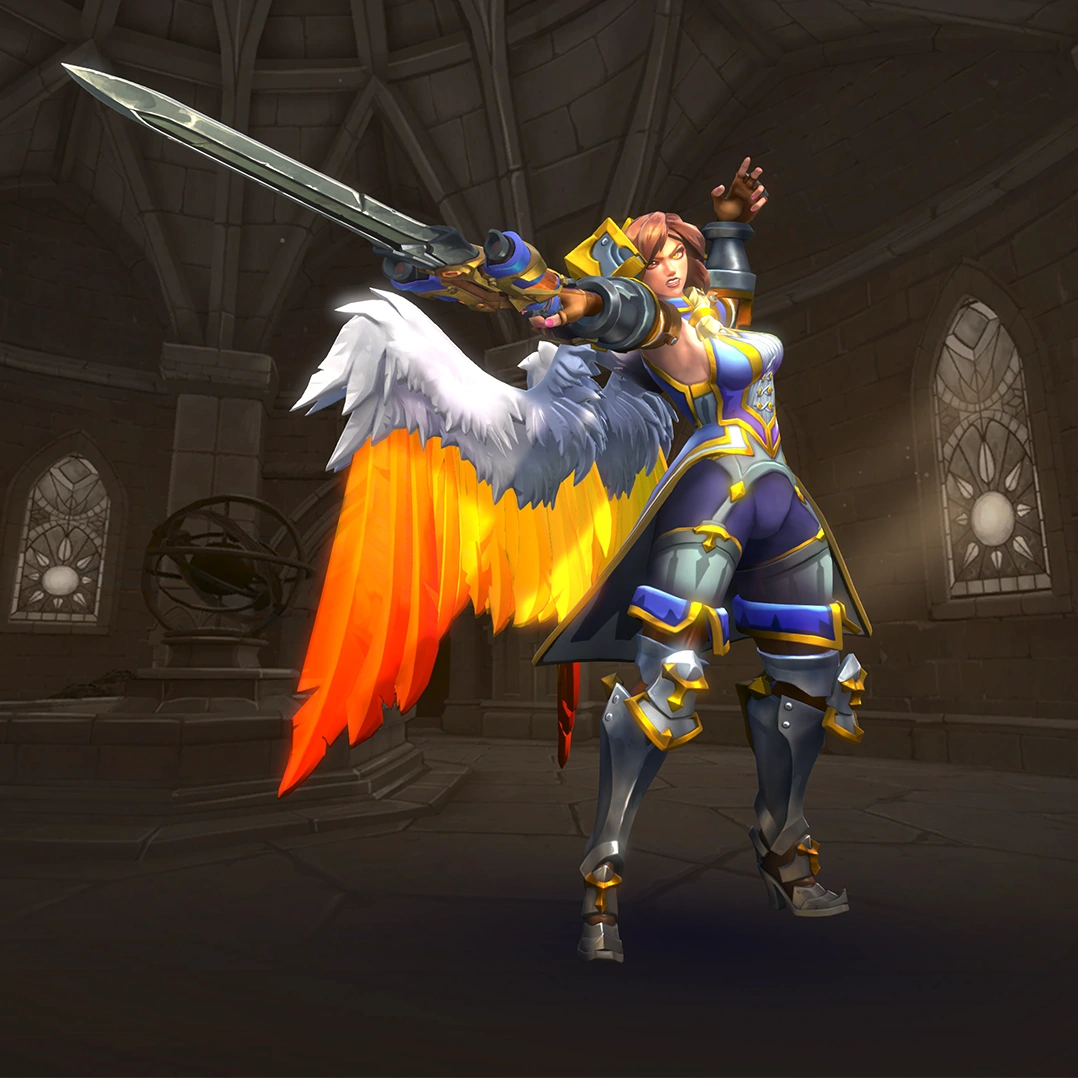 Role: Support
Furia is in the A tier because of her excellent healing output and crowd control options. She can heal the entire team quickly without putting herself in danger, thus increasing her survivability on top of being able to deal solid damage and restrict enemy movements, leaving them vulnerable to combos and ultimates.
Io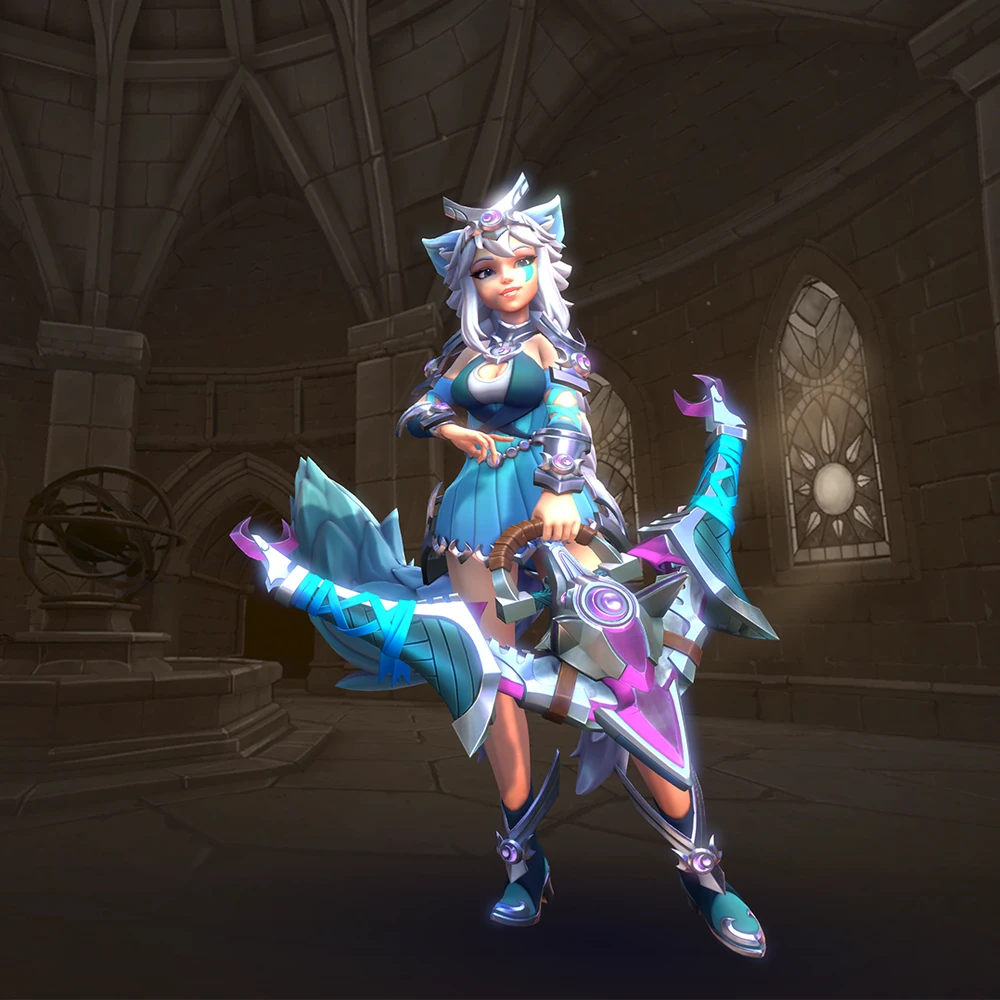 Role: Support
Io is a complicated Support champion who takes an experienced player to realize her full potential. If played by a strong player, however, Io has incredible healing output and a range of utility options that allow her to react to various enemy attacks and strategies.
B Tier
Androxus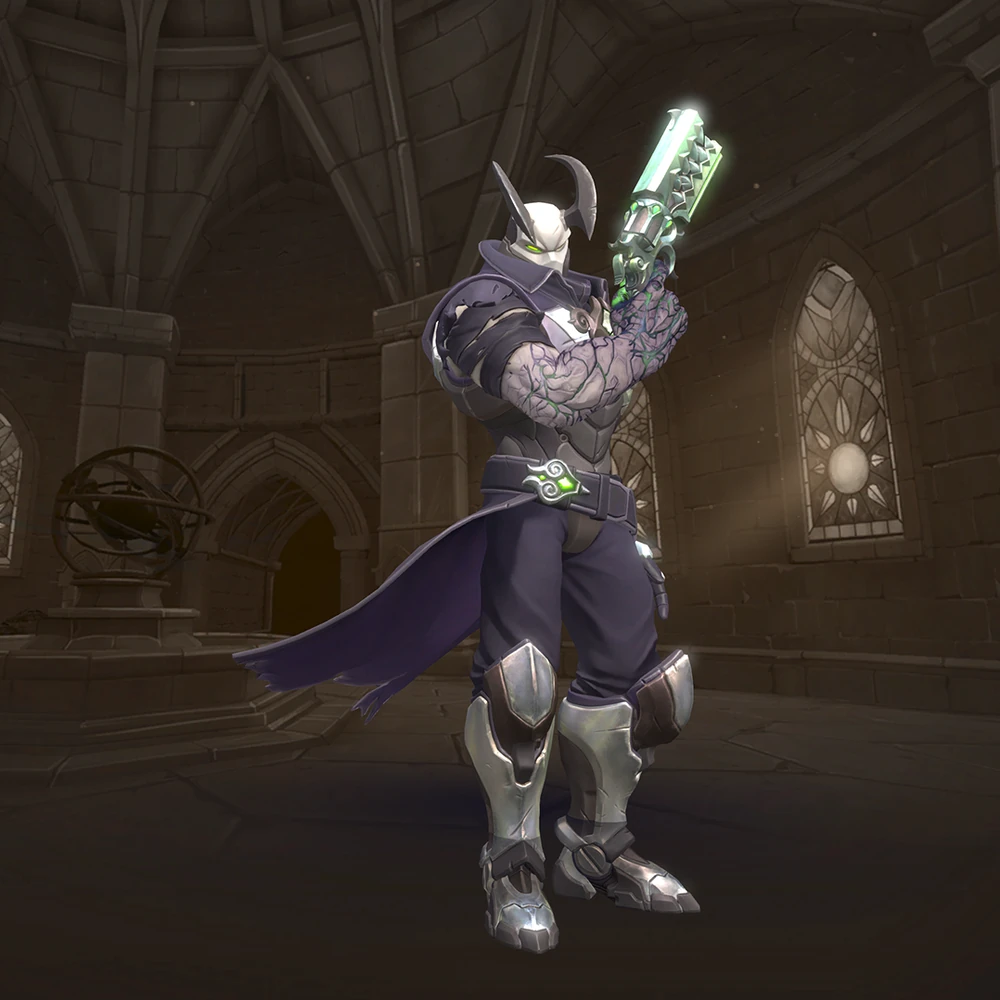 Role: Flanker
Androxus is a competent Flanker with a lot of potential to completely disrupt the enemy team's backline. He has solid damage output and movement abilities that allow him to infiltrate the enemy team and escape. However, the stronger elements of his kit require the player to be very accurate and some situational abilities that won't always come into play.
Ash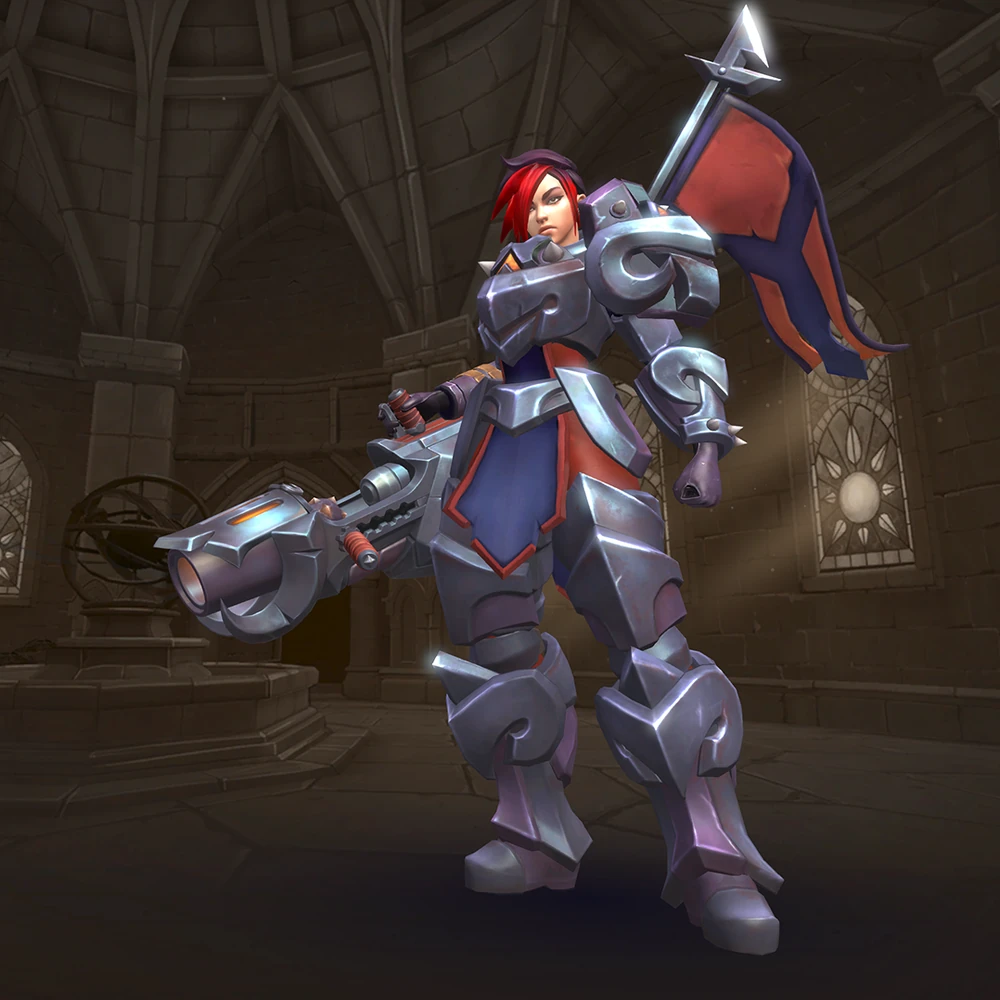 Role: Front Line
Ash brings explosive weaponry and a moving shield to the Front Line of the battlefield, which makes her an excellent pick for aggressive Front Line play. Her primary weapon is great for damaging crowds, and her advancing shield helps her push forward. However, the shield's movement does limit its viability in some situations.
Azaan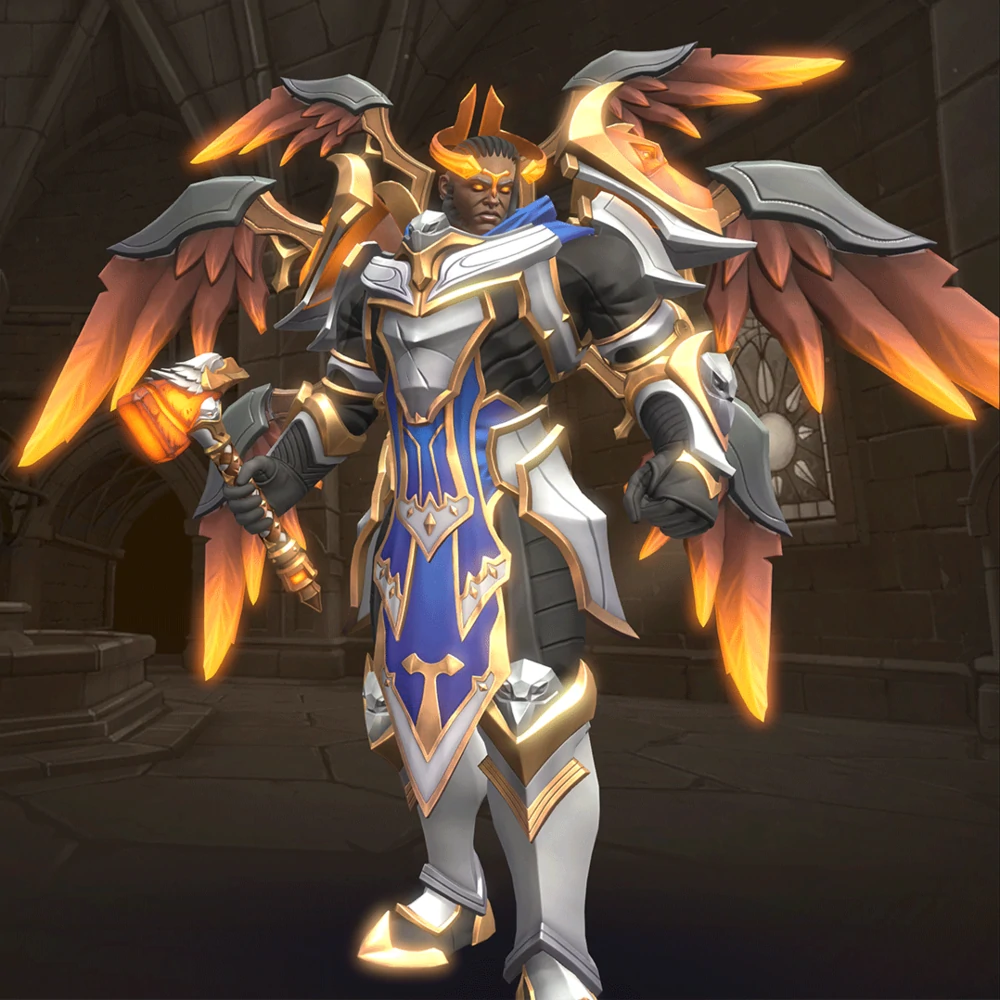 Role: Front Line
Azaan is a self-sustaining Front Line champion capable of buffing and healing himself. This allows him to work very well as the main tank that doesn't rely much on being supported by the rest of his team. Taking full advantage of his kit does take consistently solid play and situational awareness.
Cassie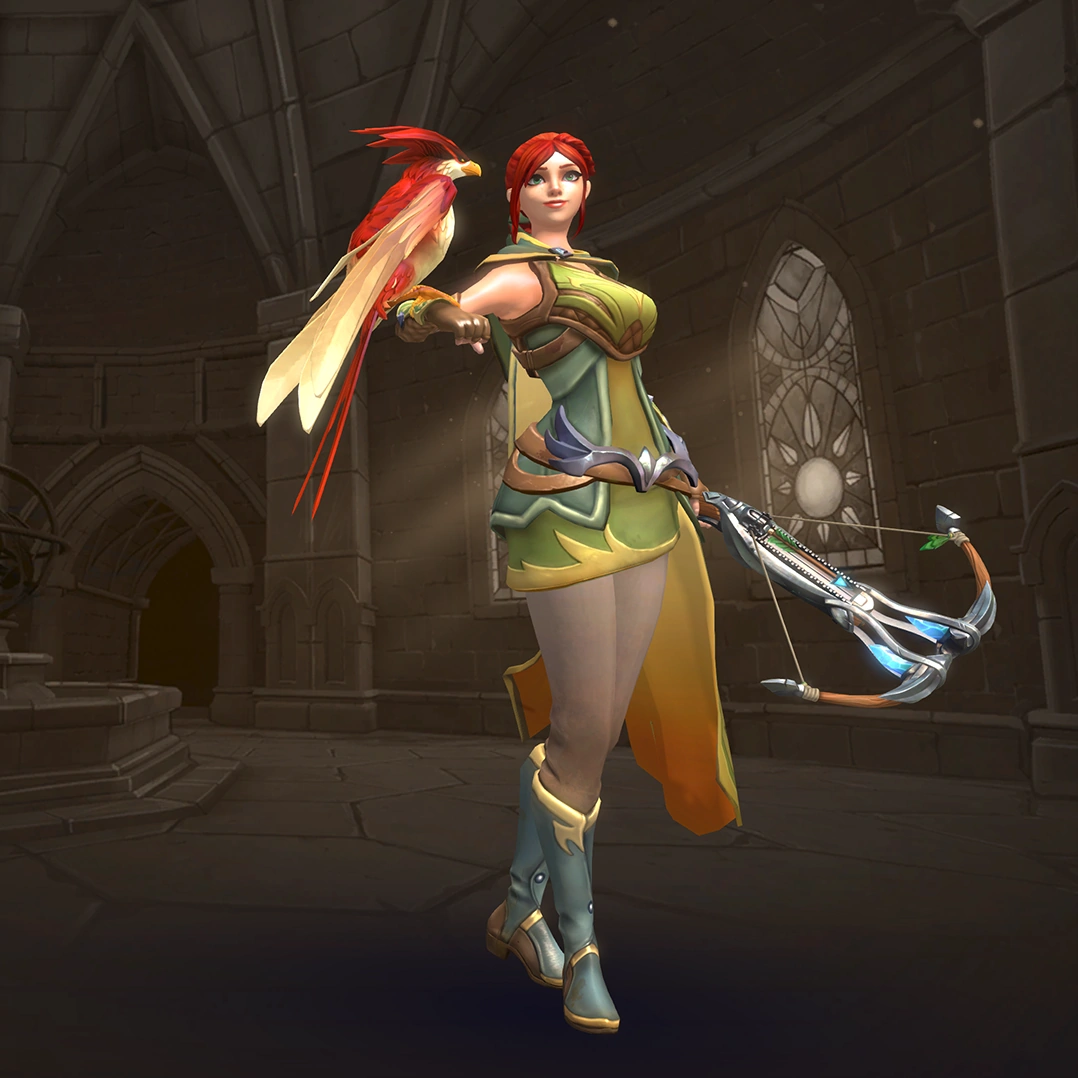 Role: Damage
Cassie is a highly mobile Damage champion that is effective at all ranges. This allows her to reach good sight lines, hunt down weaker enemies that she finds out of position, and return to safe areas if she is ever caught in a dangerous situation. Her Ultimate also reveals enemy locations to her entire team, which is an excellent tool for initiating attacks or countering enemy attack strategies.
Fernando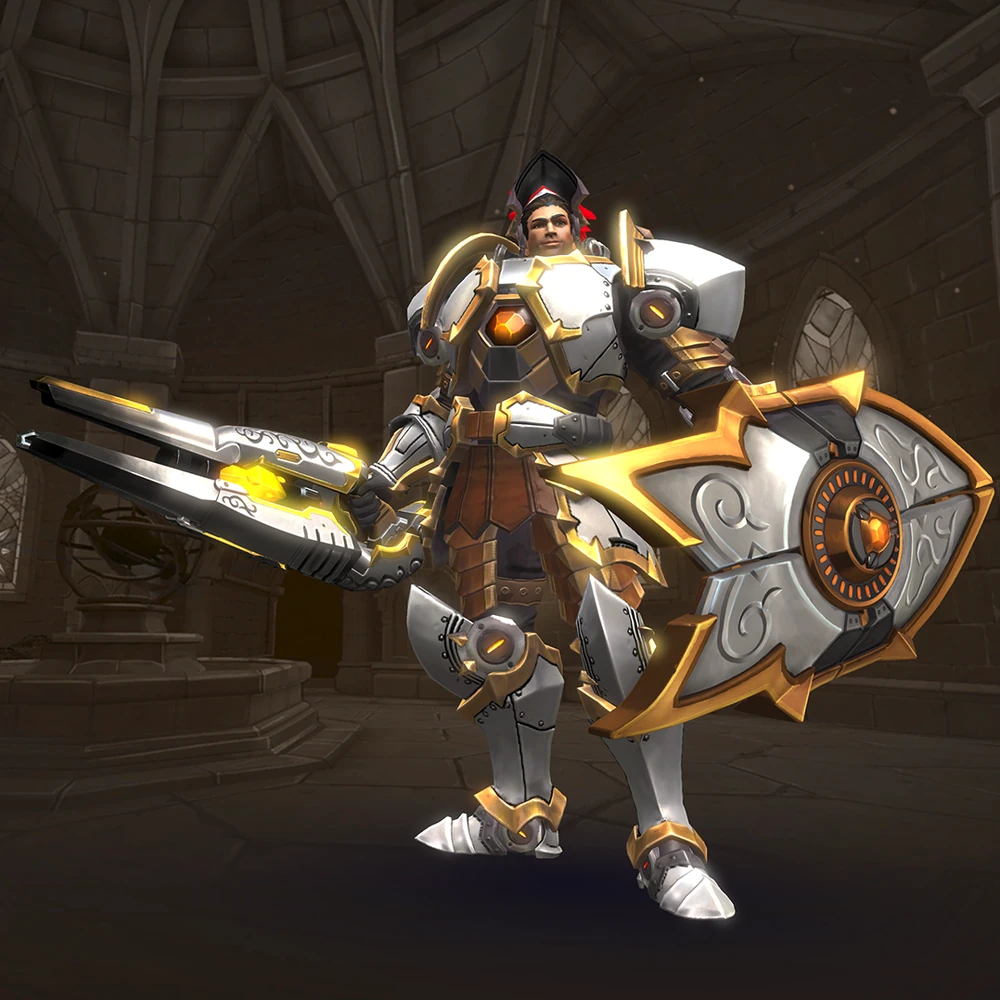 Role: Front Line
Fernando's shield and flamethrower allow him to clear space in front of his team to advance on objectives. His Charge ability is also a vital tool for aggressive advancements, but his kit does lack solid ranged pressure. He is also not as independent as a Front Liner like Azaan, leaving him vulnerable if his team is not nearby.
Grohk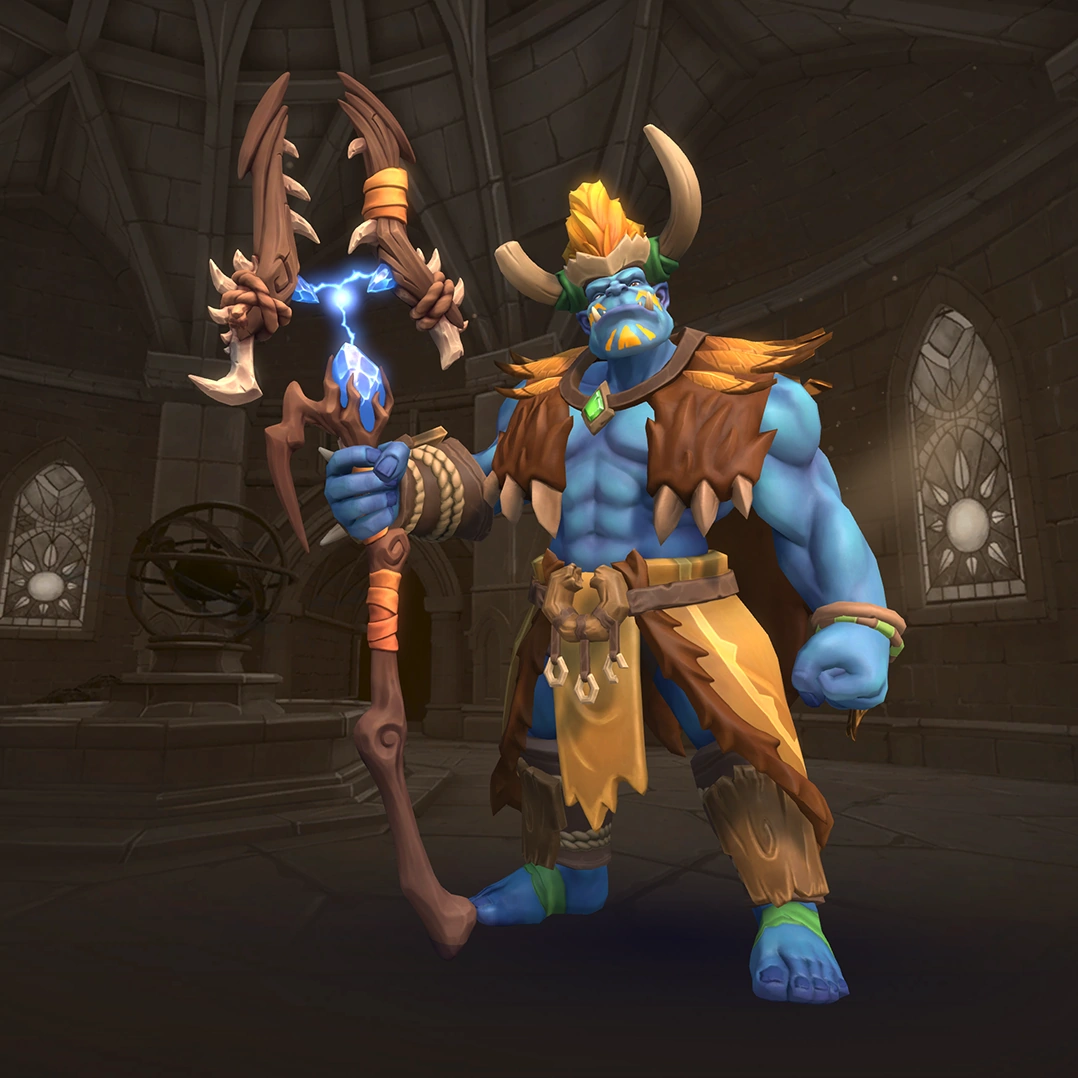 Role: Support
Grohk is a competent Support character with solid healing, decent damage, and utility abilities that help increase his survivability. However, his healing or damage output isn't at the level of Io or Furia, and his damage isn't as consistent or universal.
Grover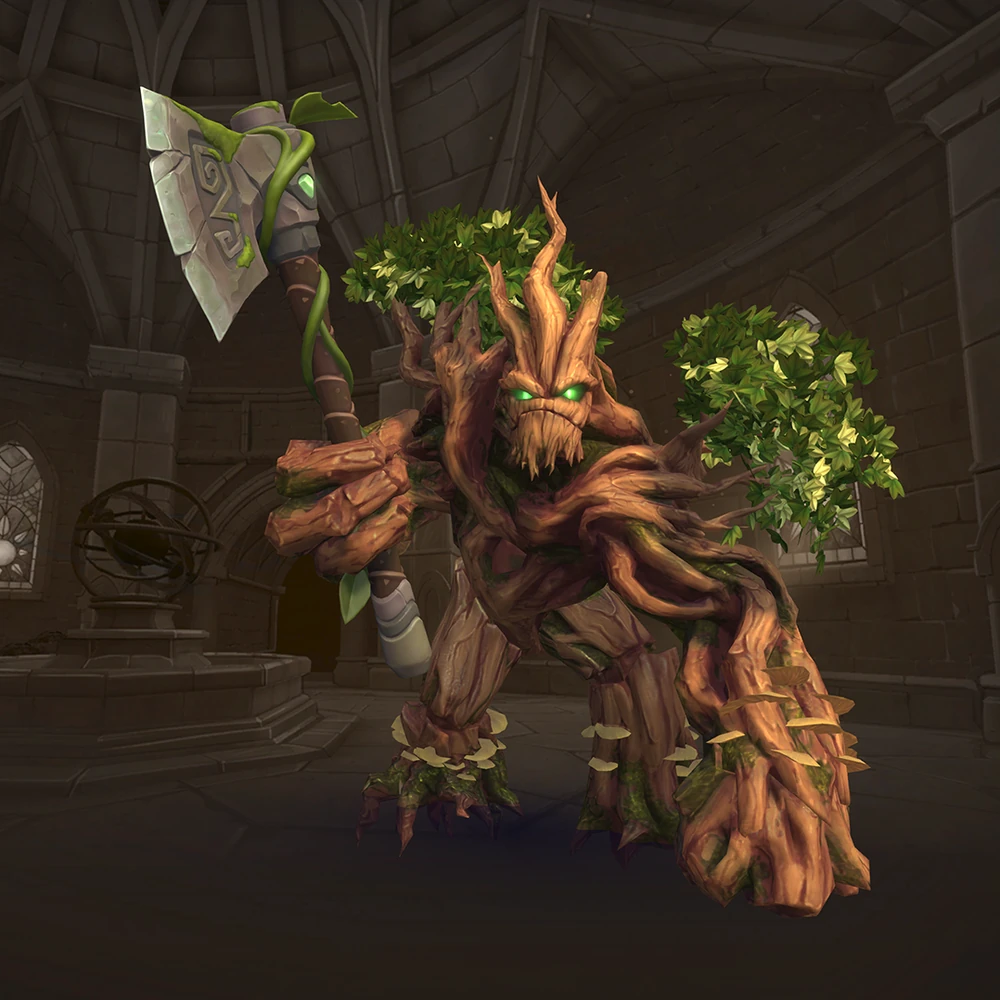 Role: Support
Grover is a Support character that specializes in burst heals capped off with healing over time. This allows him to cover his team very well, while his movement ability and crowd control help get him out of bad situations or maintain solid positioning.
Inara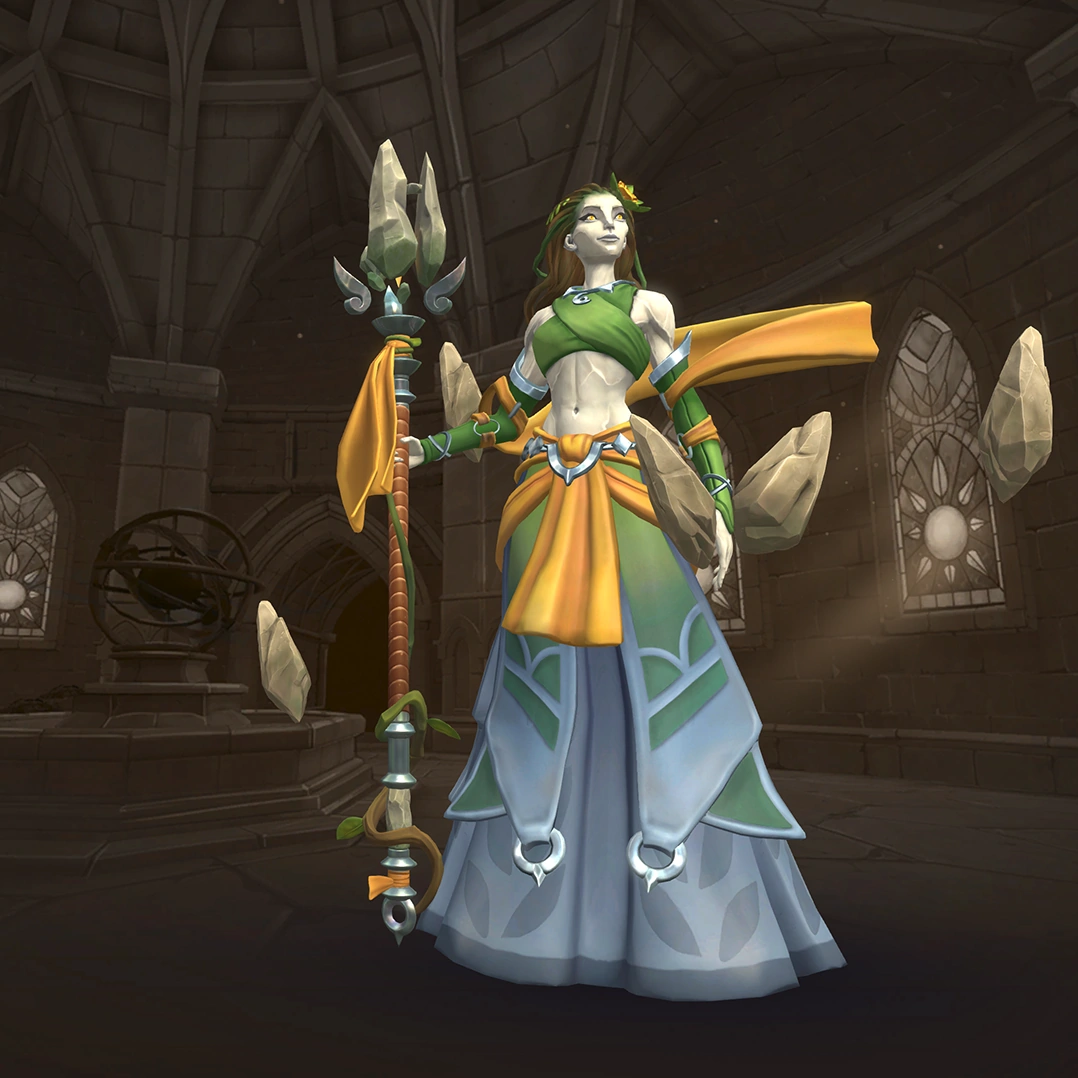 Role: Front Line
Inara's Front Line tactics revolve around controlling the enemy team's movement and positioning while not letting them do the same to her. She can place walls to block sight lines or escape paths and crippling enemies to help her team get killing blows. This makes her a great Front Line champion for coordinated teams with good damage play, but she heavily relies on Support champions to keep her and team members in the fight.
Khan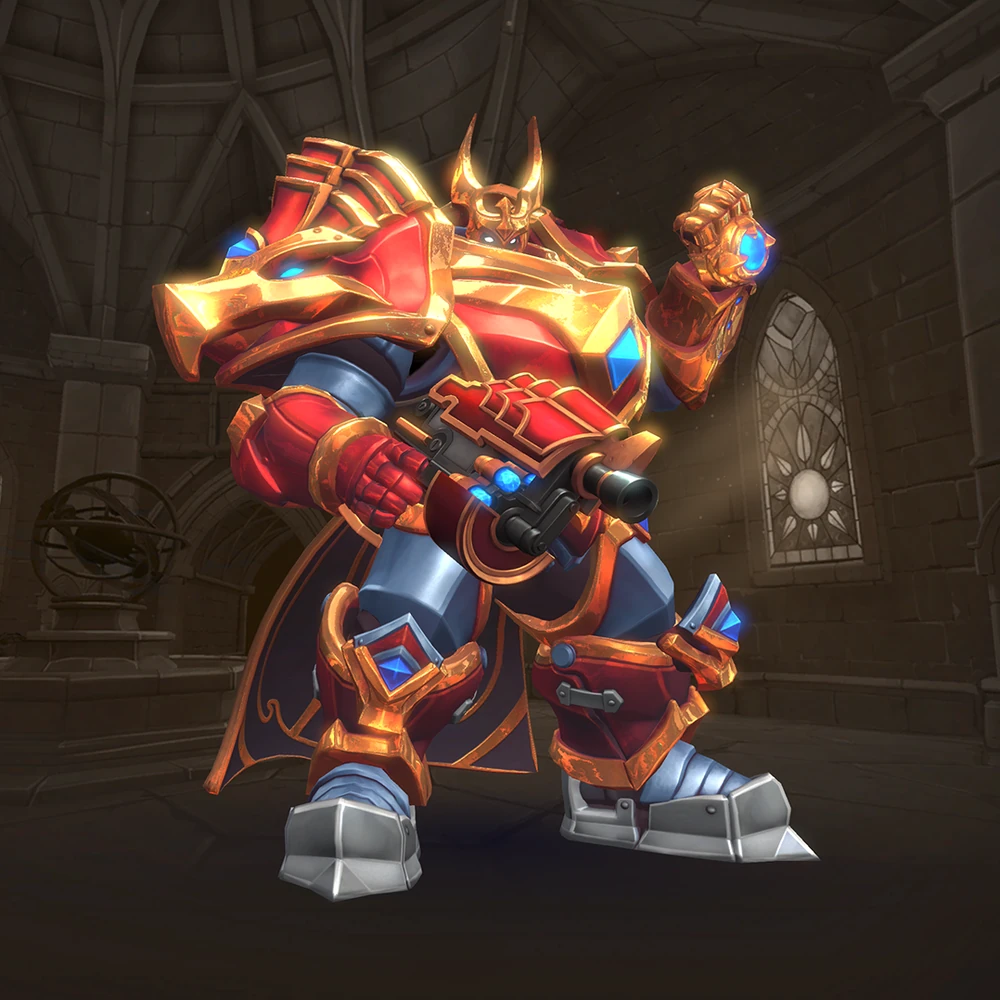 Role: Front Line
Khan is a self-sufficient Front Line champion capable of dealing ranged damage, providing cover, and increasing the survivability of himself and nearby allies. He also has some very aggressive abilities that can help his team push forward in an overwhelming wave that the enemy team can have very little response to.
Ruckus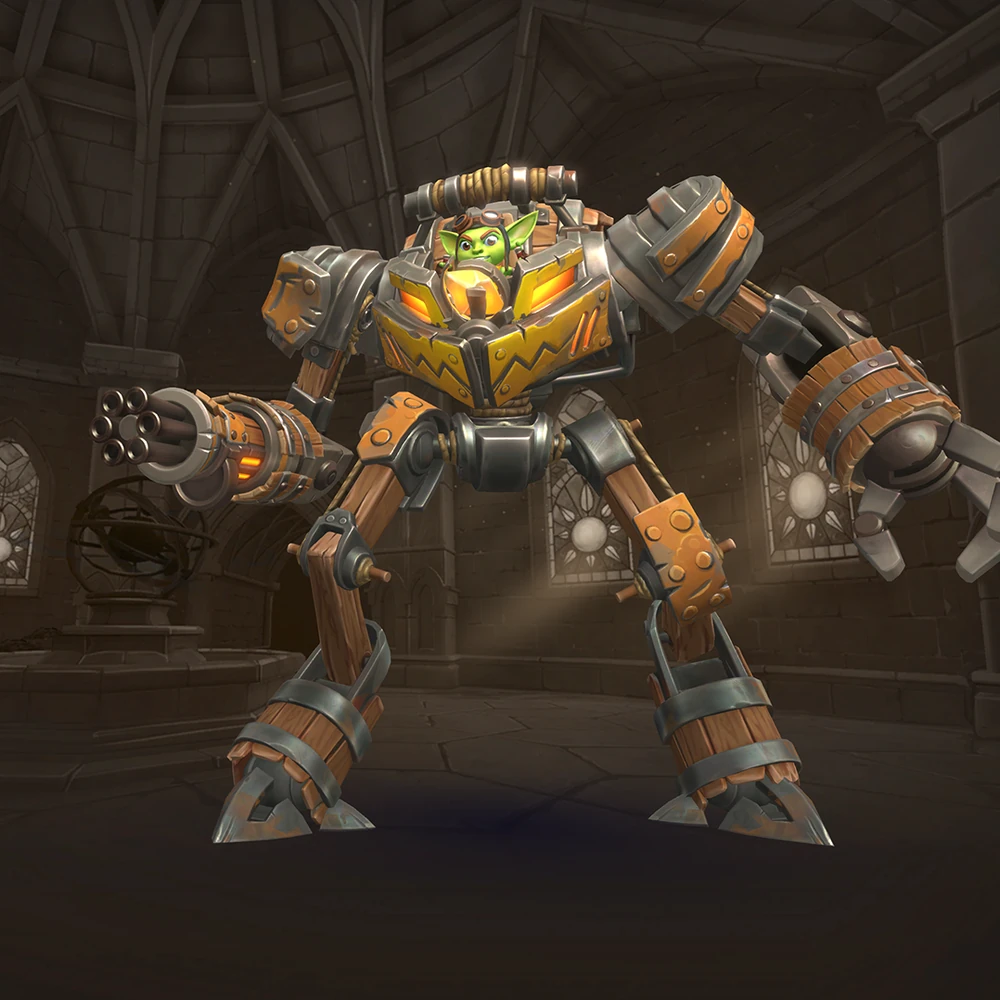 Role: Front Line
Ruckus works very well as a secondary Front Line character. His massive health pool, high damage, shielding, and a burst of movement allow him to cover possible approach paths to push enemy teams together. He does not work well for protecting his teammates, but his ability to control enemy movements and chase down high-value targets safely is very influential, with the right team composition supporting him.
Saati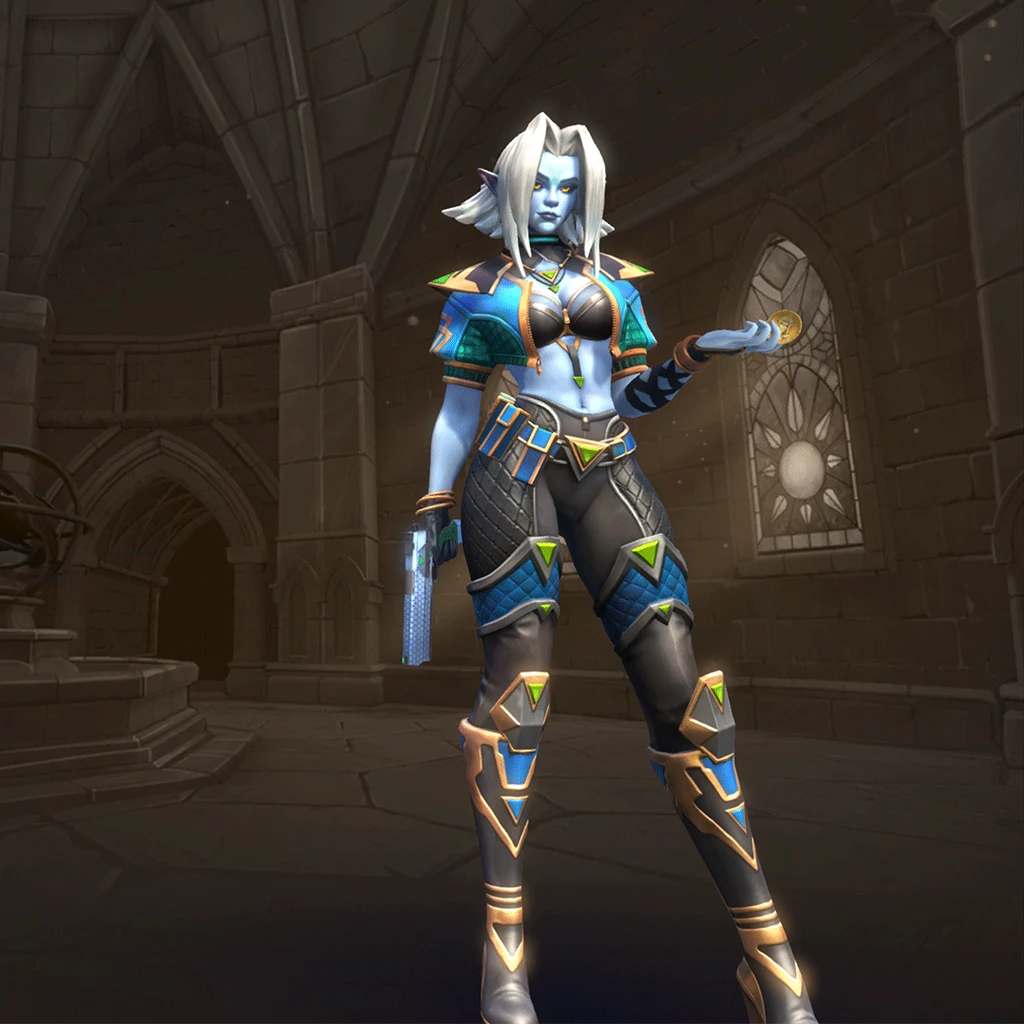 Role: Damage
Saati's kit creates a unique playstyle that revolves around damaging enemies and revealing their location to her teammates. This does require Saati players to have good communication with their entire team. Still, if they can do so successfully, it makes it very difficult for the enemy team to pull off strategies successfully. She also excels at hunting down high-value enemies, which can help dismantle team compositions.
Tiberius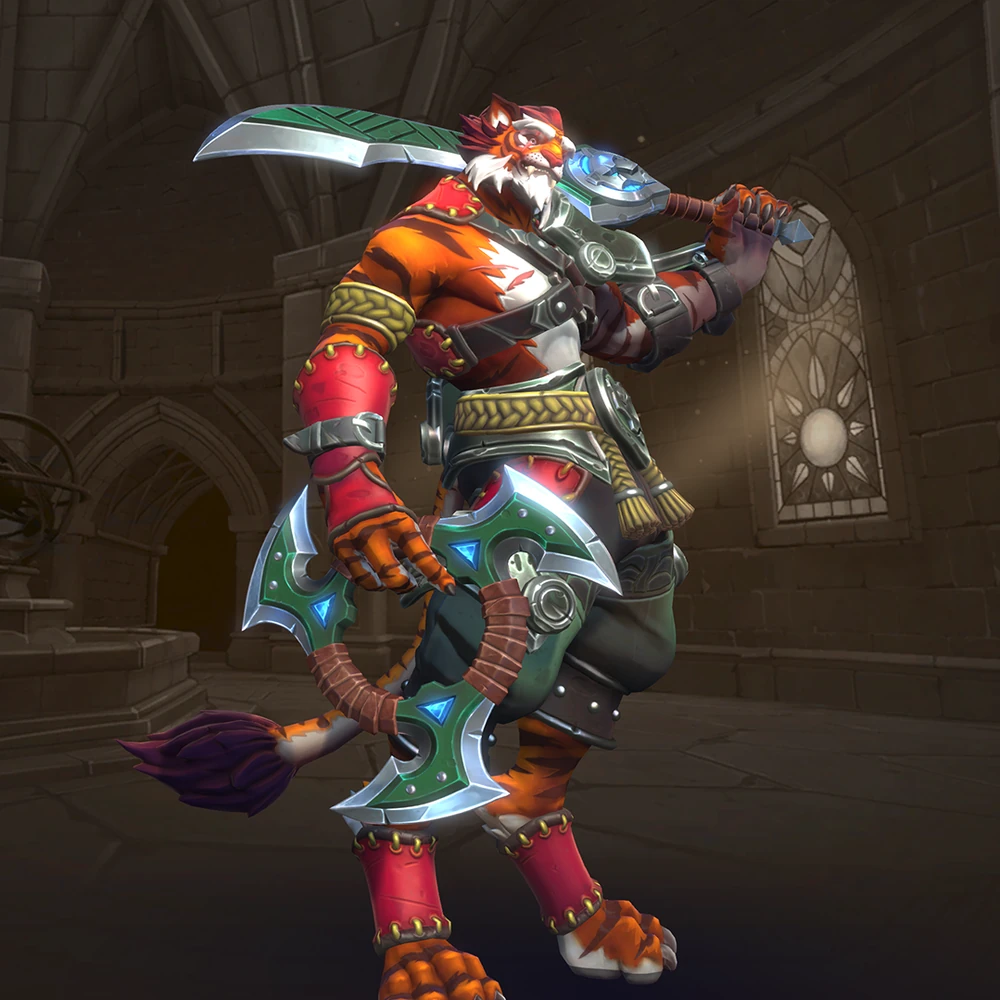 Role: Damage
Tiberius' last changes made him an even stronger Damage champion, especially when attacking a group of enemies. His attacks ricochet between targets while he can increase his movement speed and use his traversal ability to avoid incoming fire. This helps him attack the enemy team with relative safety while also allowing him to return to a safe place if he pushes too far.
Vatu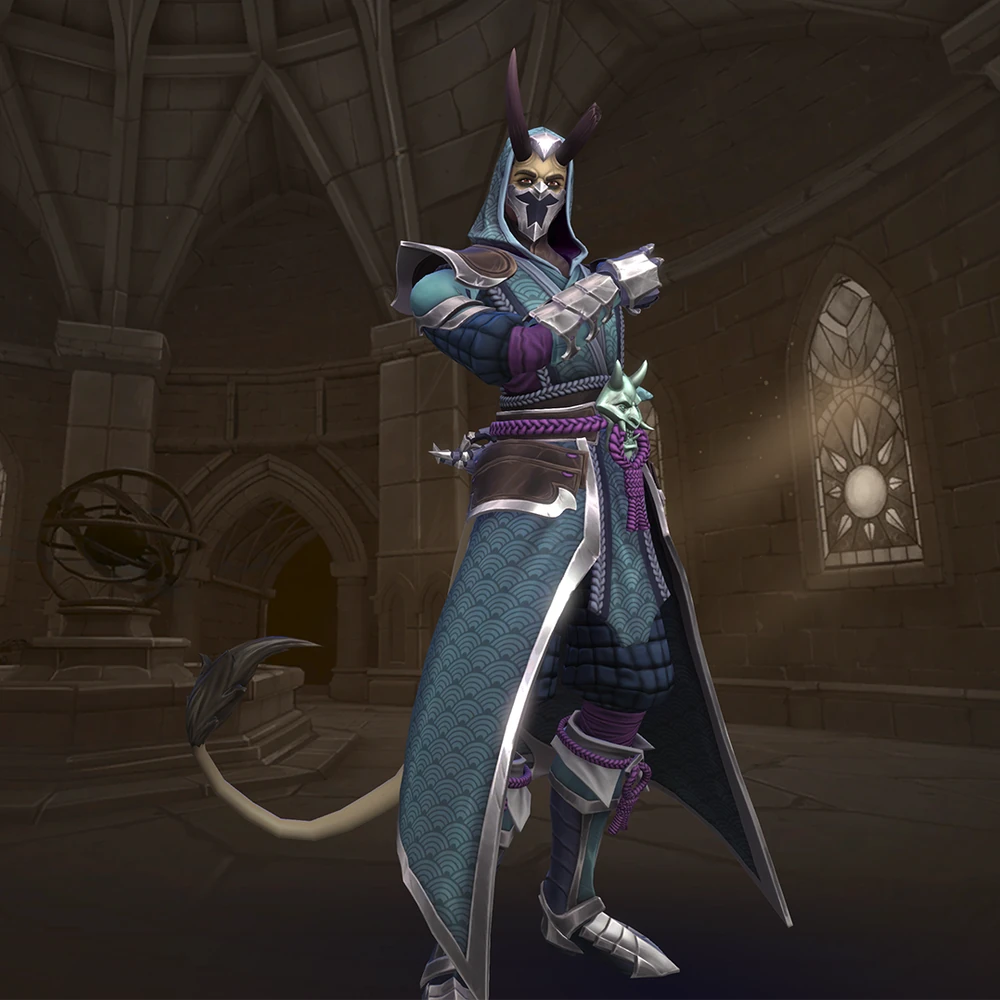 Role: Flanker
Vatu excels at picking off enemy targets from their backline, whether they be Support characters staying safe or Damage champions in poor positioning. His kit allows him to deal bursts of damage that are difficult for enemies to avoid; however, his playstyle does require him to put himself in dangerous positions that are difficult to survive.
Vora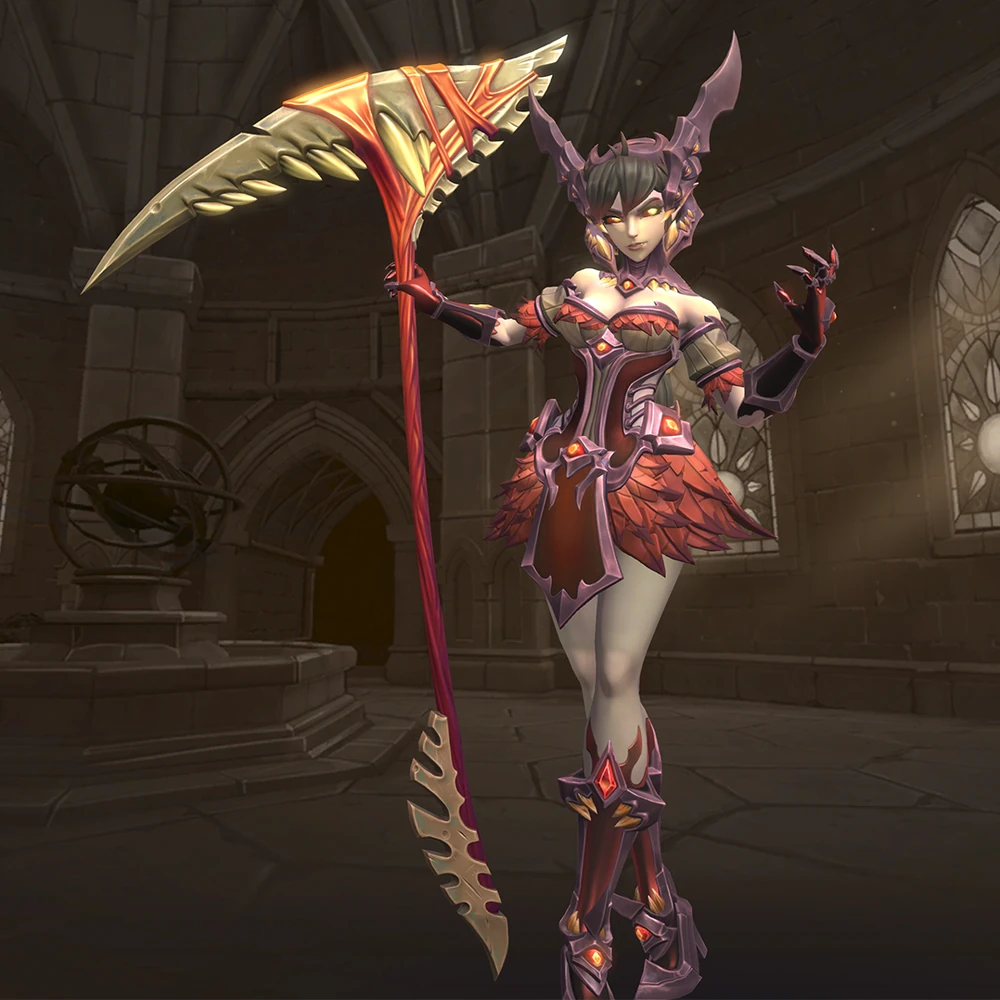 Role: Flanker
Vora is a fun Flanker who grows in power the longer she successfully disrupts the enemy team's backlines. She has the ability to pull enemies out of their position, which is excellent. However, her kit has a steep learning curve and takes some time to build up to her full potential because of the need to build stacks of Darkness by damaging enemies and staying alive.
C Tier
Atlas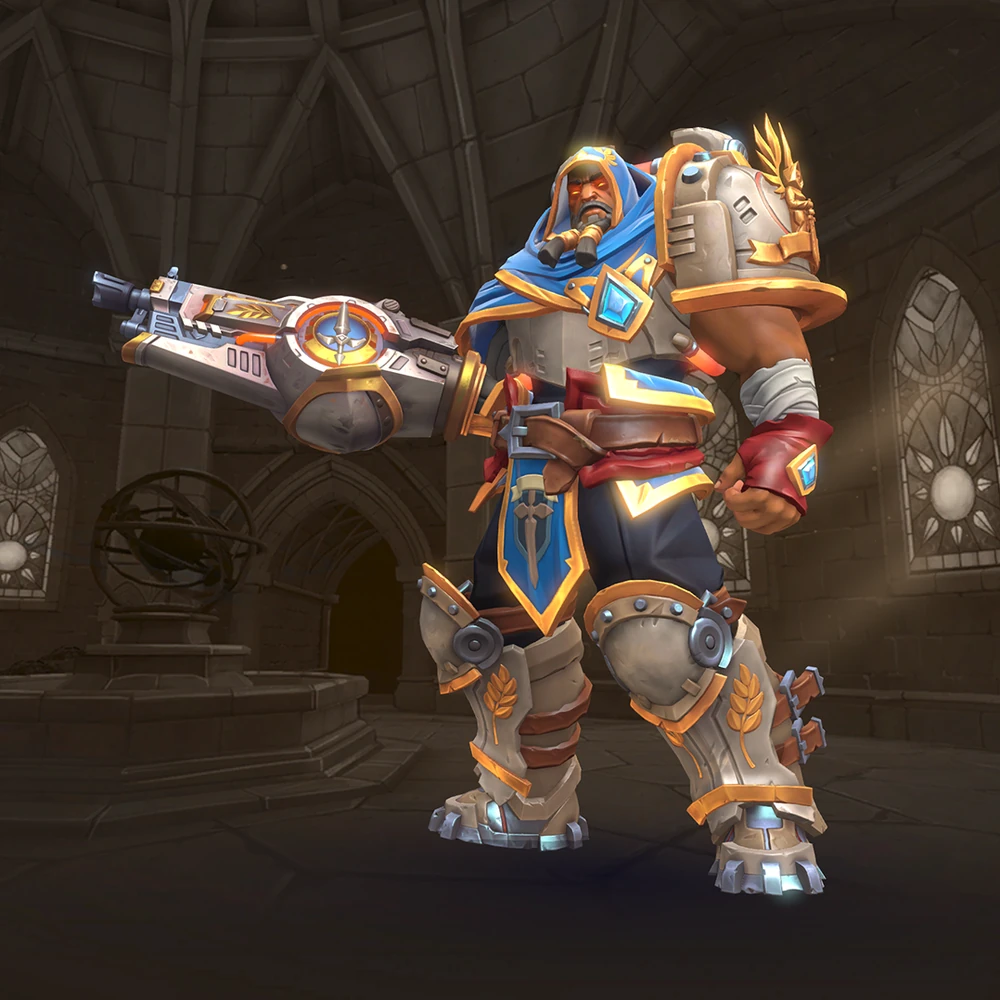 Role: Front Line
Atlas has some solid aspects of his kit but suffers from slow damage output and limited shield presence. However, he also has an ability that allows him to rewind time to reset his position. While this can help Atlas' survivability, it also frequently leaves members of his teams vulnerable and out of position as their Front Line champion goes behind them.
Betty la Bomba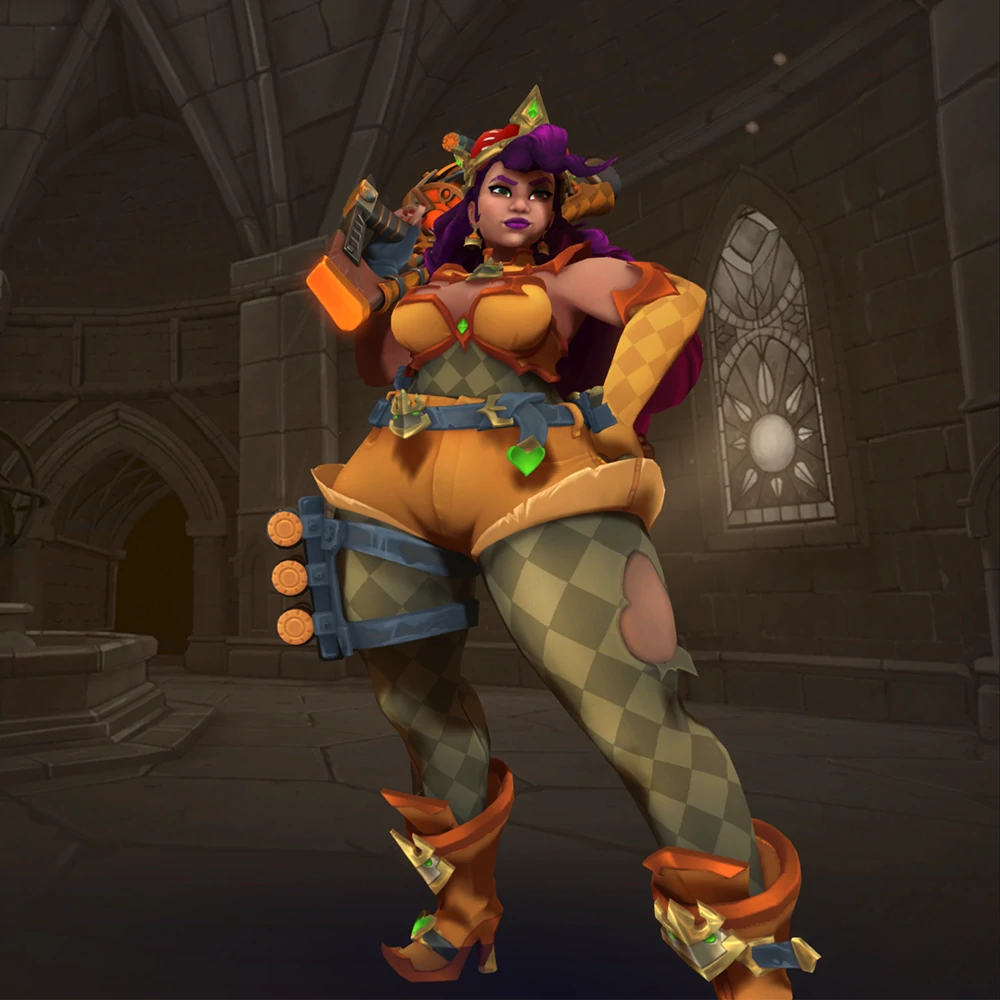 Role: Damage
Betty la Bomba is an explosive Damage champion best used to break up and damage clustered groups of enemies. However, her abilities don't measure up to Bomb King's because of her lower movement speed and lesser damage output. She also suffers from poor movement speed, which prevents her from capitalizing on certain sight lines or chasing down weakened enemies.
Buck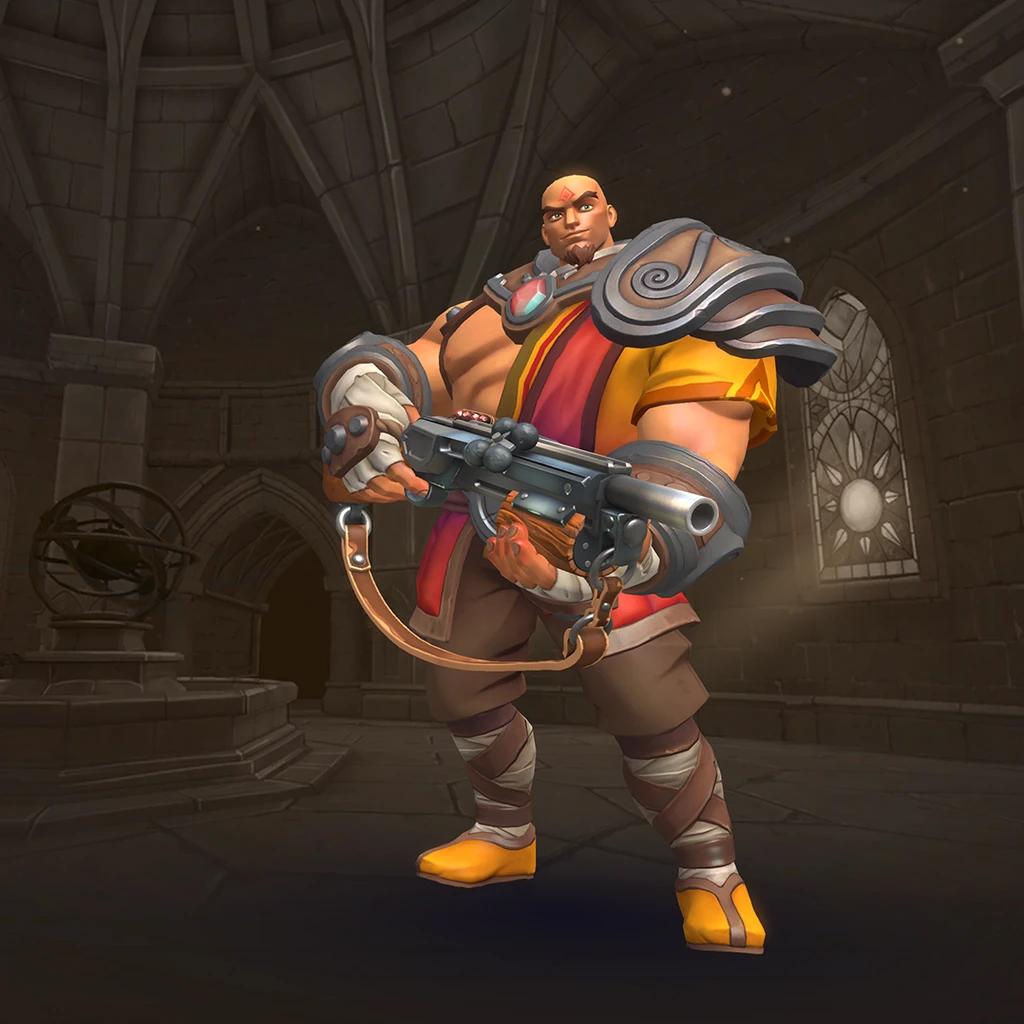 Role: Flanker
Buck is a Flanker best used to chase down wounded enemies as they try to retreat to safer positions. His kit allows him to ambush weak enemies, kill them quickly, and then retreat before other enemies can retaliate. However, he is unable to disrupt enemy backlines as consistently and proficiently as other Flankers.
Dredge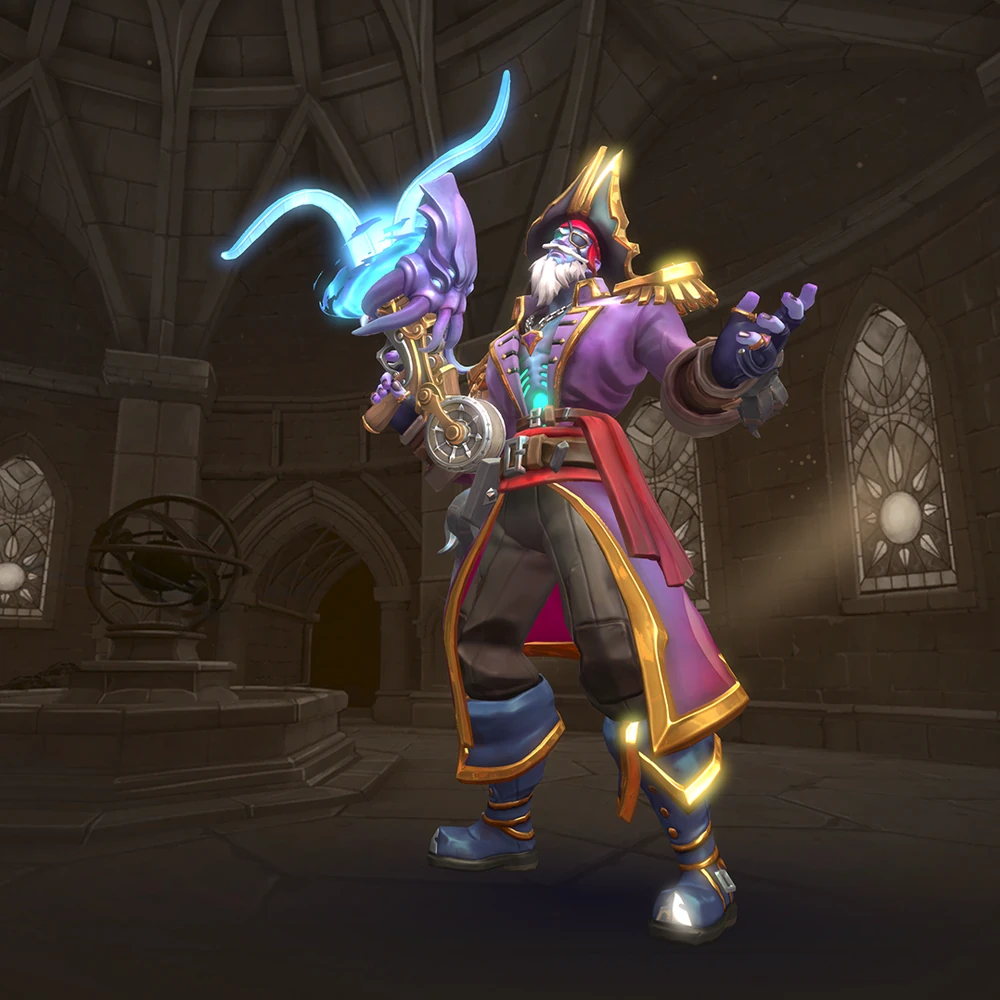 Role: Damage
Dredge has some very unique abilities. He can set up teleporters to help himself and his team reposition or re-enter the battlefield after dying faster. He is also good at damaging multiple enemies and ambushing targets with hidden mines and crowd control. However, his unique kit does make him more challenging to play well, especially if the enemy team doesn't group up consistently.
Drogoz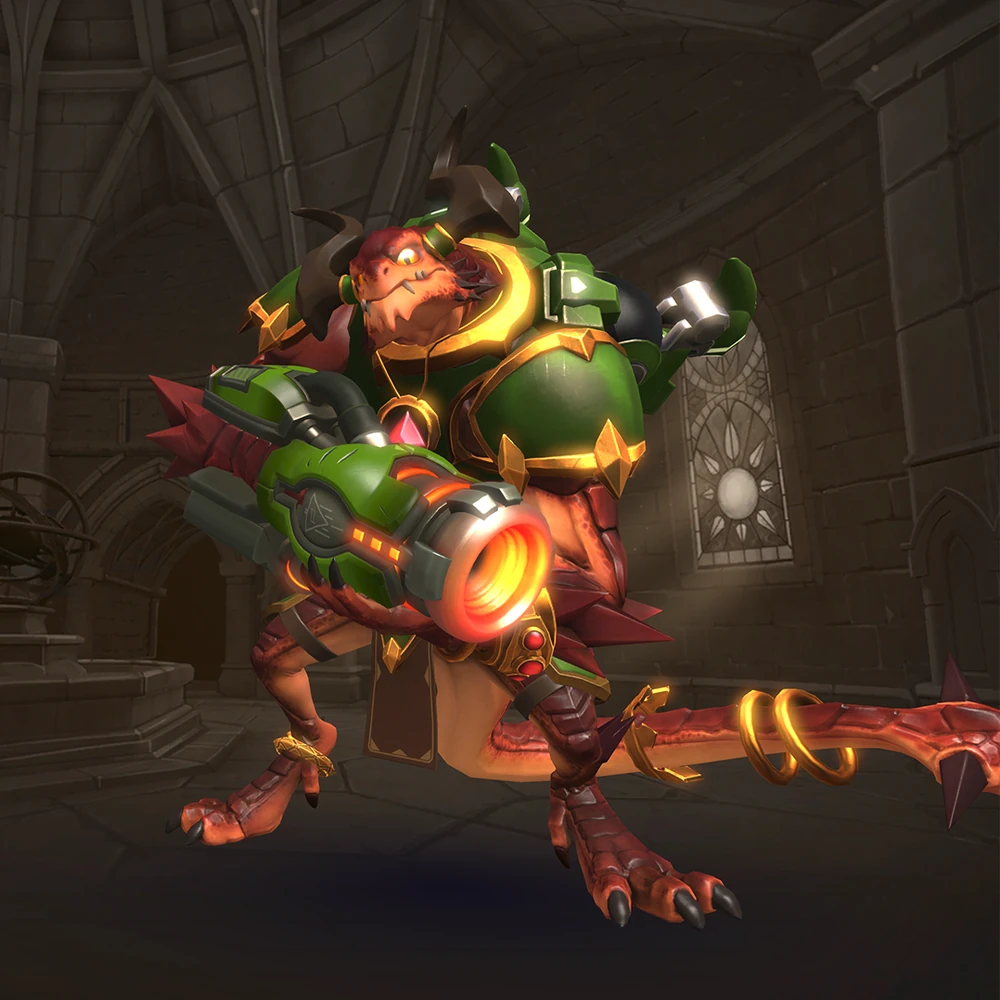 Role: Damage
Drogoz is an aerial Damage champion that floats above the battlefield with a jetpack, firing explosive rounds below. Drogoz can be devastating if he gets the drop on the enemy team. Still, his need to stay airborne not only sees him dropping out of engagements periodically, but also singles him out as a vulnerable target for the enemy team.
Evie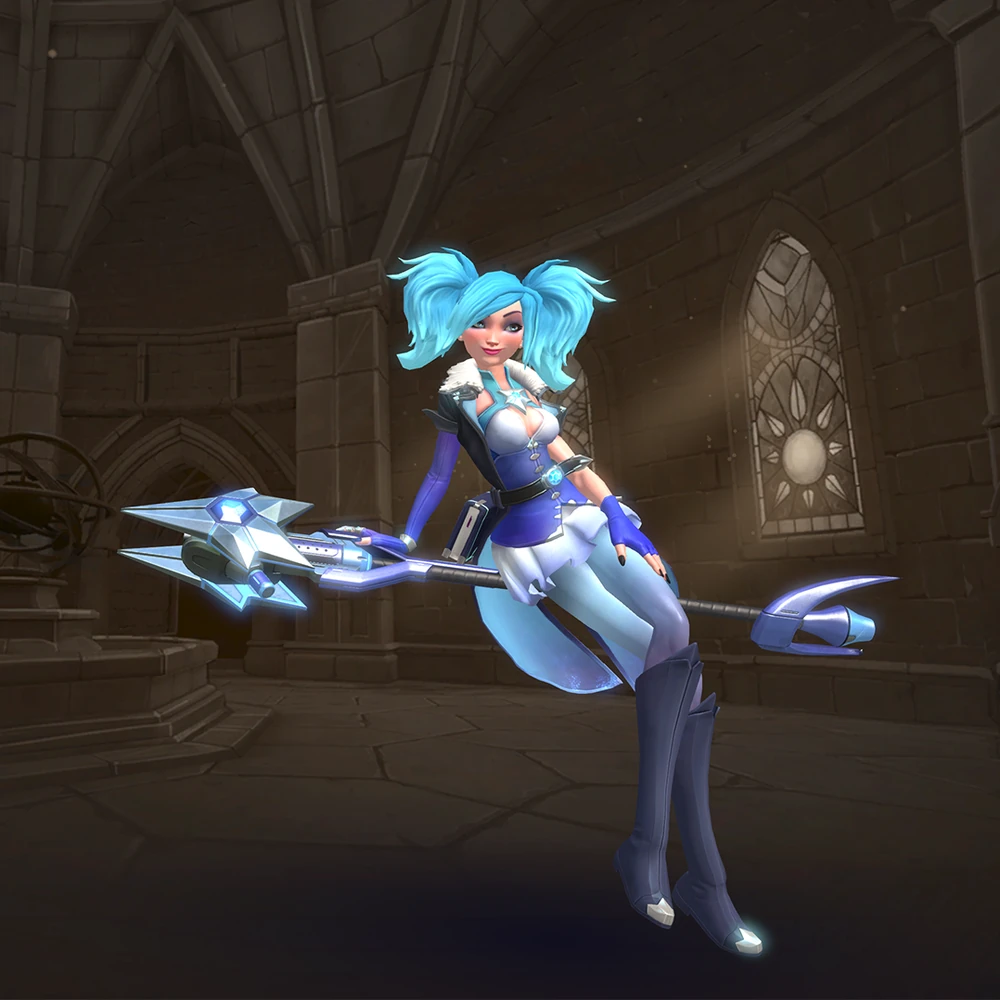 Role: Flanker
Evie is a Flanker that has solid movement abilities but lacks the burst damage required to thrive in her role. If a player can take full advantage of Evie's movement abilities, they can survive long enough to kill enemy targets. However, the length it takes her to kill them gives the enemy team plenty of time to react if they have adequate communication.
Imani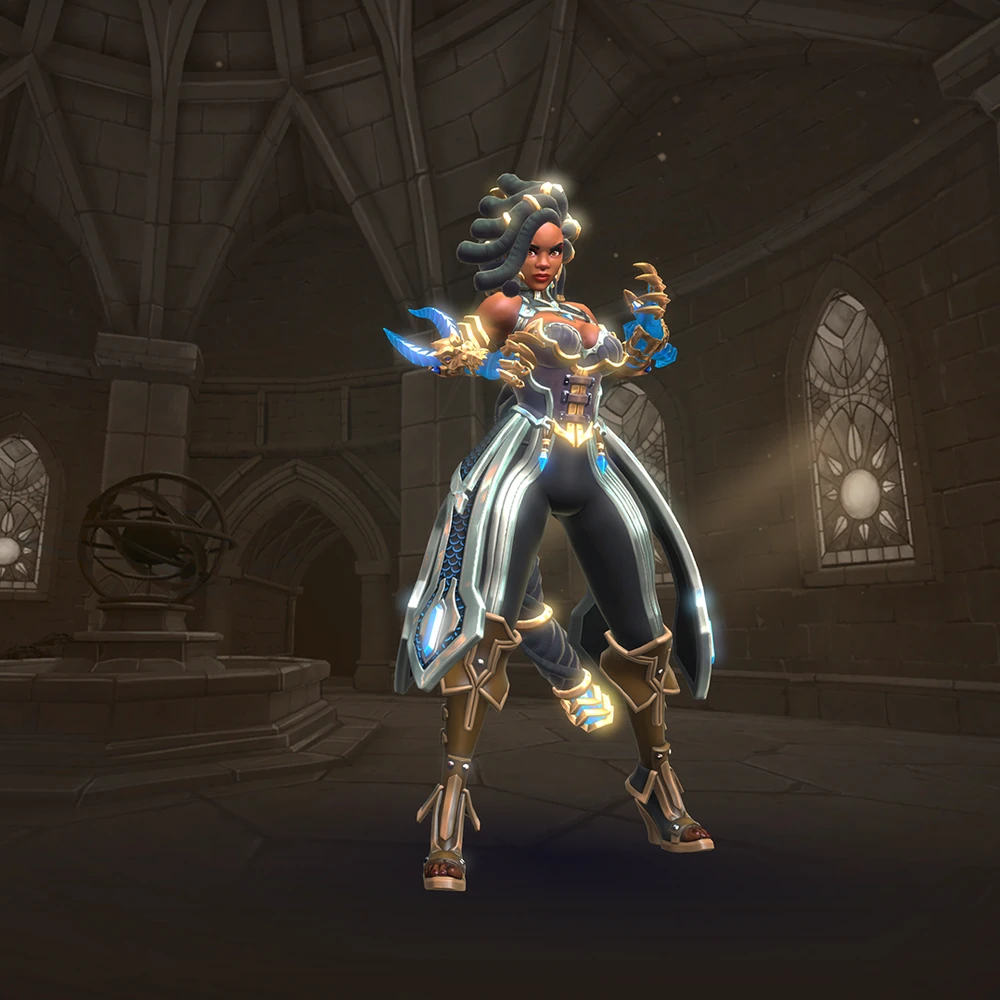 Role: Damage
Imani has a lot of variety in her kit that allows her to change her playstyle depending on the composition of the enemy team and different situations. However, her Mana system requires a lot of tracking by players, and her split kit leaves her vulnerable to being caught off-guard.
Jenos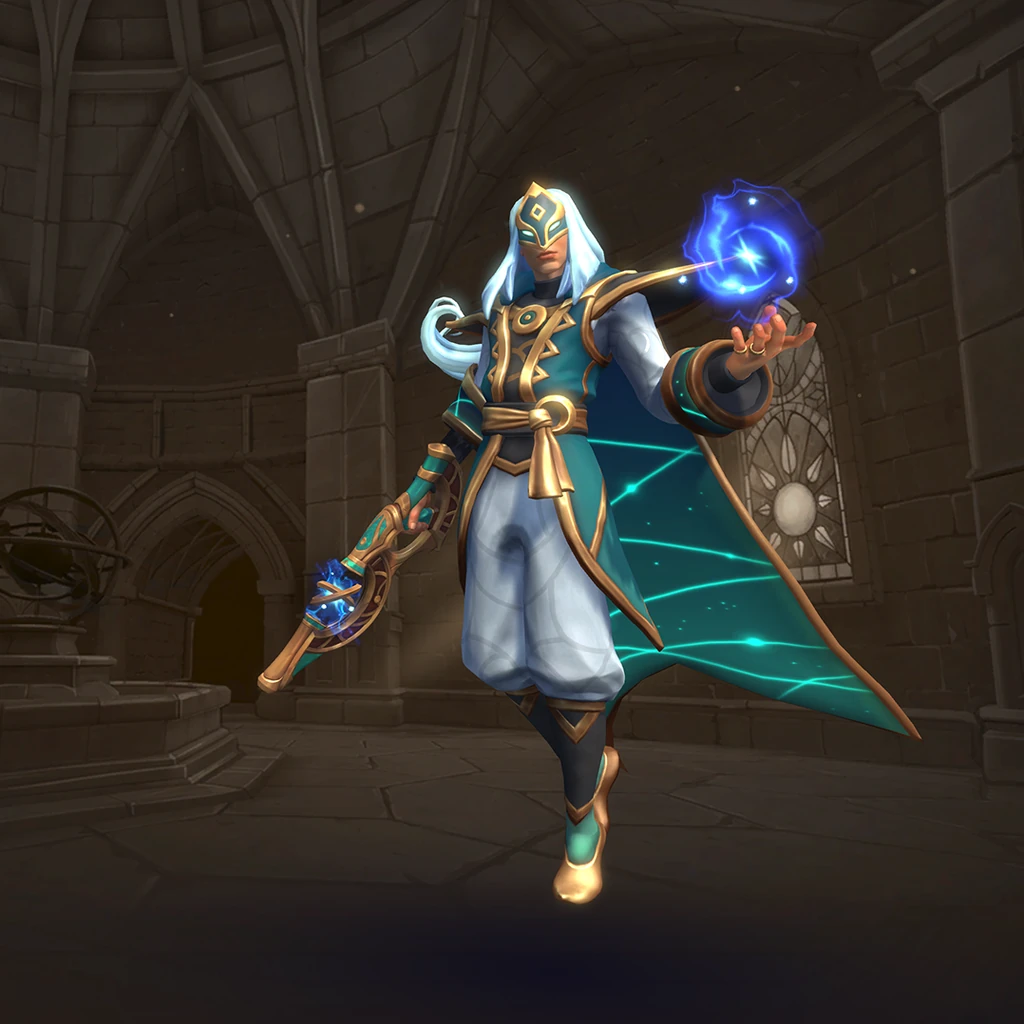 Role: Support
Jenos works well as a secondary Support champion that brings some crowd control and his healing potential. However, his healing output is not strong enough to keep a Front Line champion standing for long, making him better suited for pocketing a Damage champion or two and trying to support their efforts with his damage.
Kinessa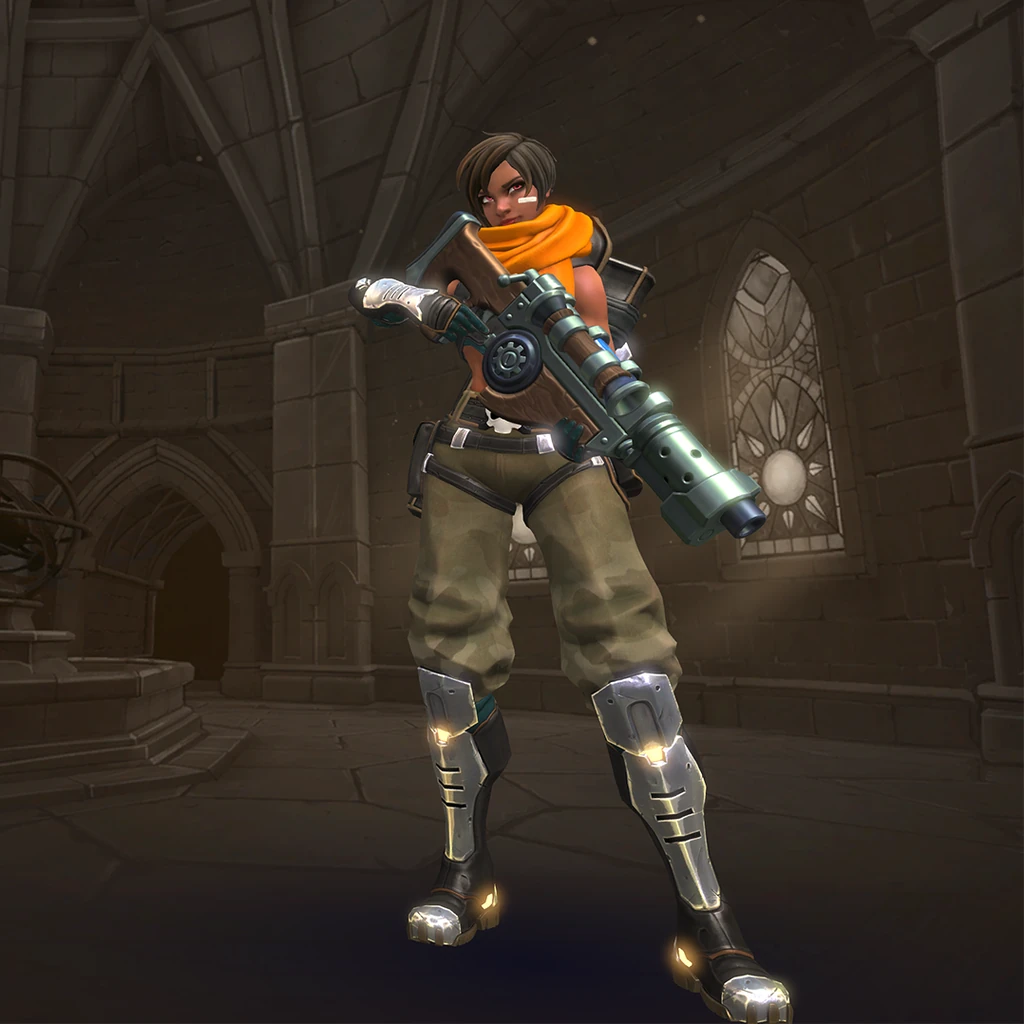 Role: Damage
Kinessa is a sniper Damage champion that can burst down enemies with successful headshots. This gives her solid damage output if a player can consistently hit headshots but also leaves her highly reliant on good positioning. Here teleporter helps her reach areas but can easily be countered by champions with superior mobility, making her easily countered.
Lex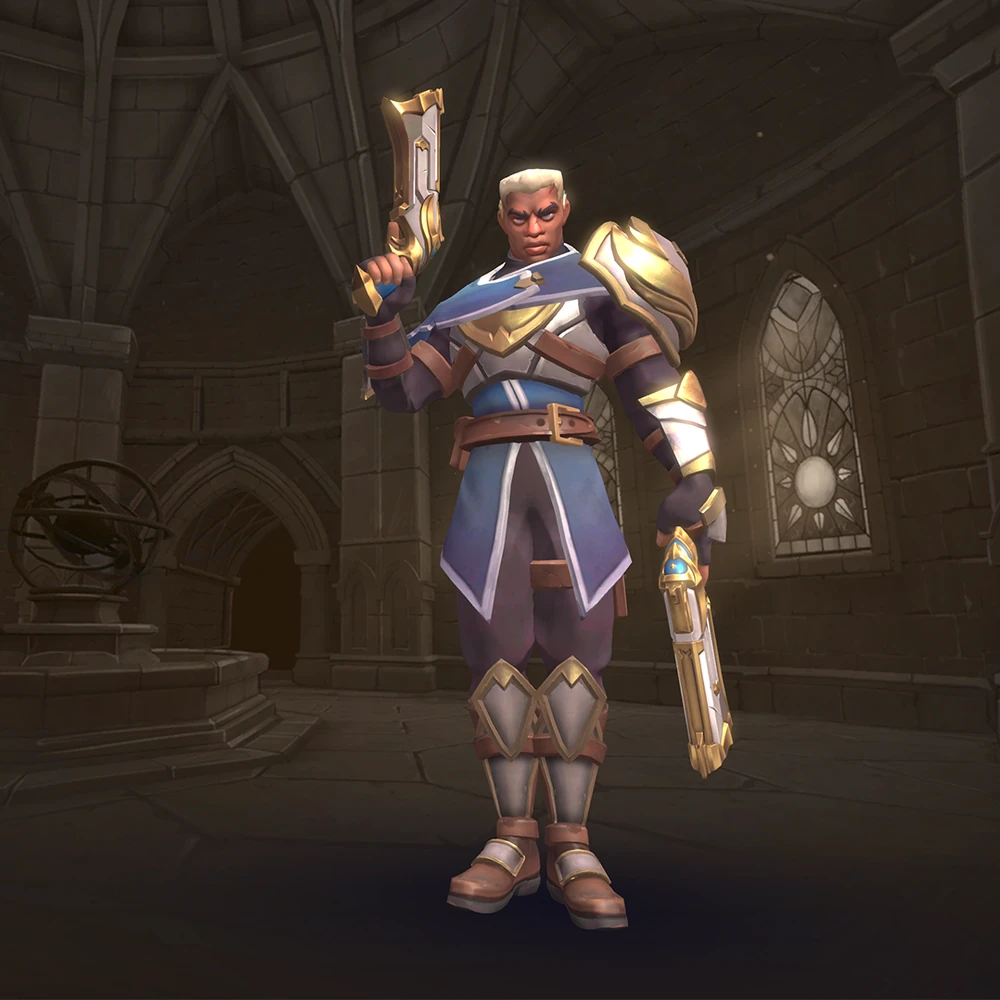 Role: Flanker
Lex is good at hunting down a single enemy target, especially with his Retribution ability tracking them through walls and cover. However, this does leave him having to focus on one enemy at a time, which can push him into more dangerous situations. His weapons also have a lower range that requires him to get up close to enemies to kill them, which is often lethal if he tries to kill enemies that are grouped up well.
Lian
Role: Damage
Lian is a long-ranged Damage champion that uses an automatic rifle to pick off enemies. She can deal quick bursts of damage but lacks in responses to enemies getting close to her. This leaves her not only requiring a lot of time to take full advantage of her kit but also vulnerable to Flankers and more mobile champions killing her up close.
Maeve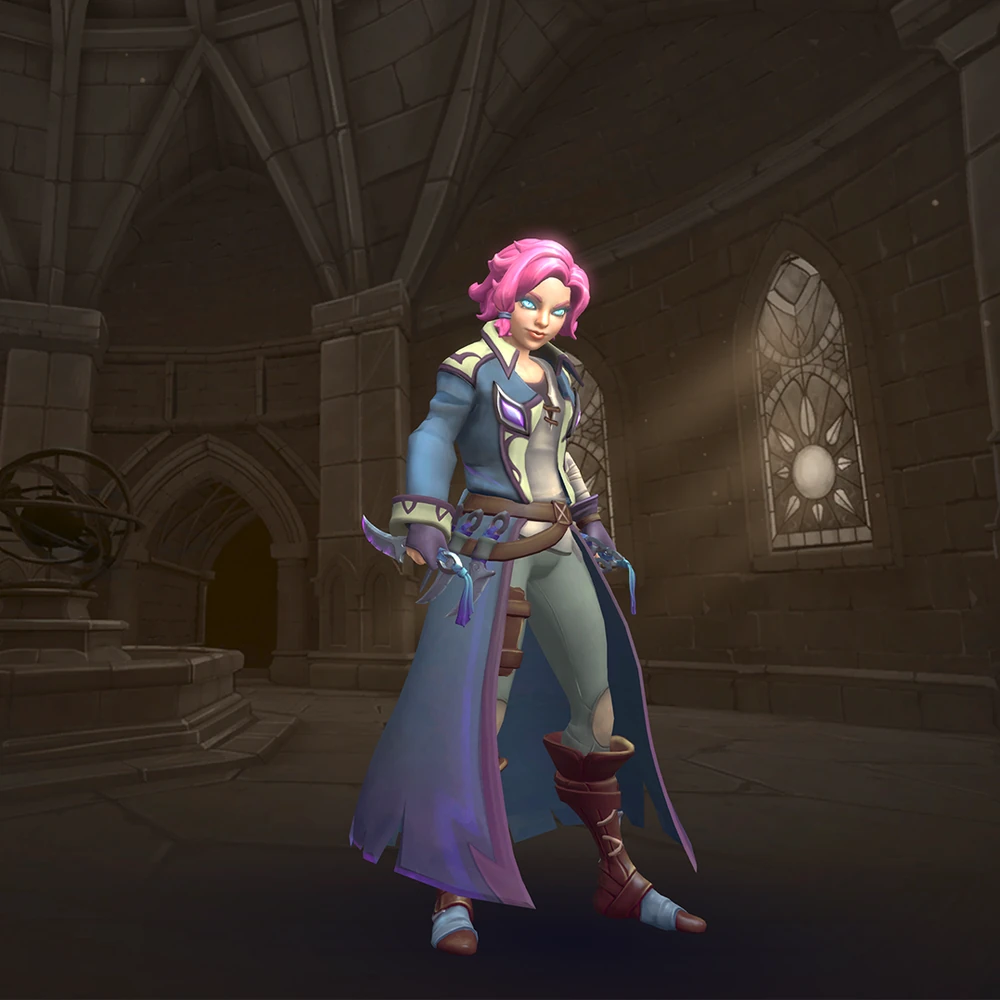 Role: Flanker
Maeve is a close-ranged Flanker who uses abilities that see her leaping forward and increasing her movement speed to avoid damage and pick apart enemy targets. However, the close-ranged nature of her kit does require her to enter hazardous situations to get the kills she wants, and she is easily countered with crowd control abilities.
Makoa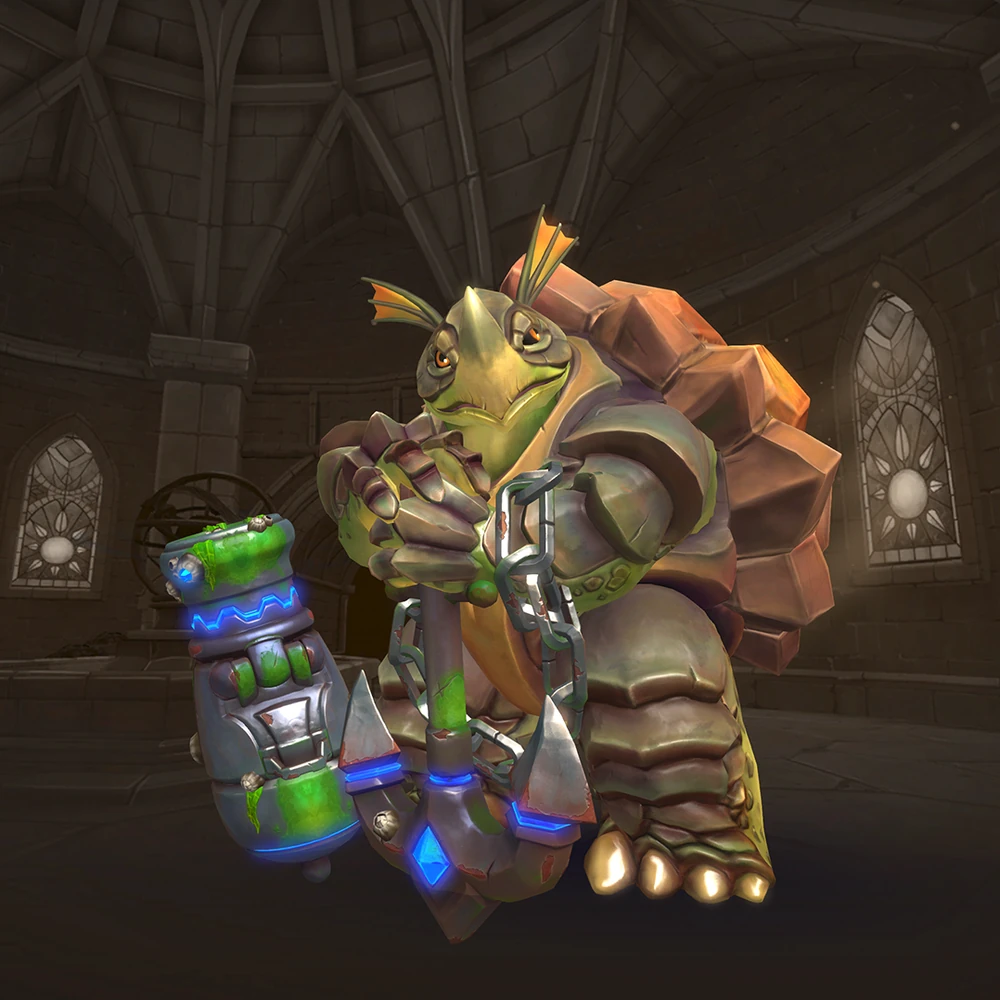 Role: Front Line
Makoa is a secondary Front Line champion who does not have much to protect his allies. He instead focuses on denying positioning from the enemy team or chasing down vulnerable targets. However, he requires a Support champion to stay with him at most times. Otherwise he can quickly be killed by enemy targets.
Mal'Damba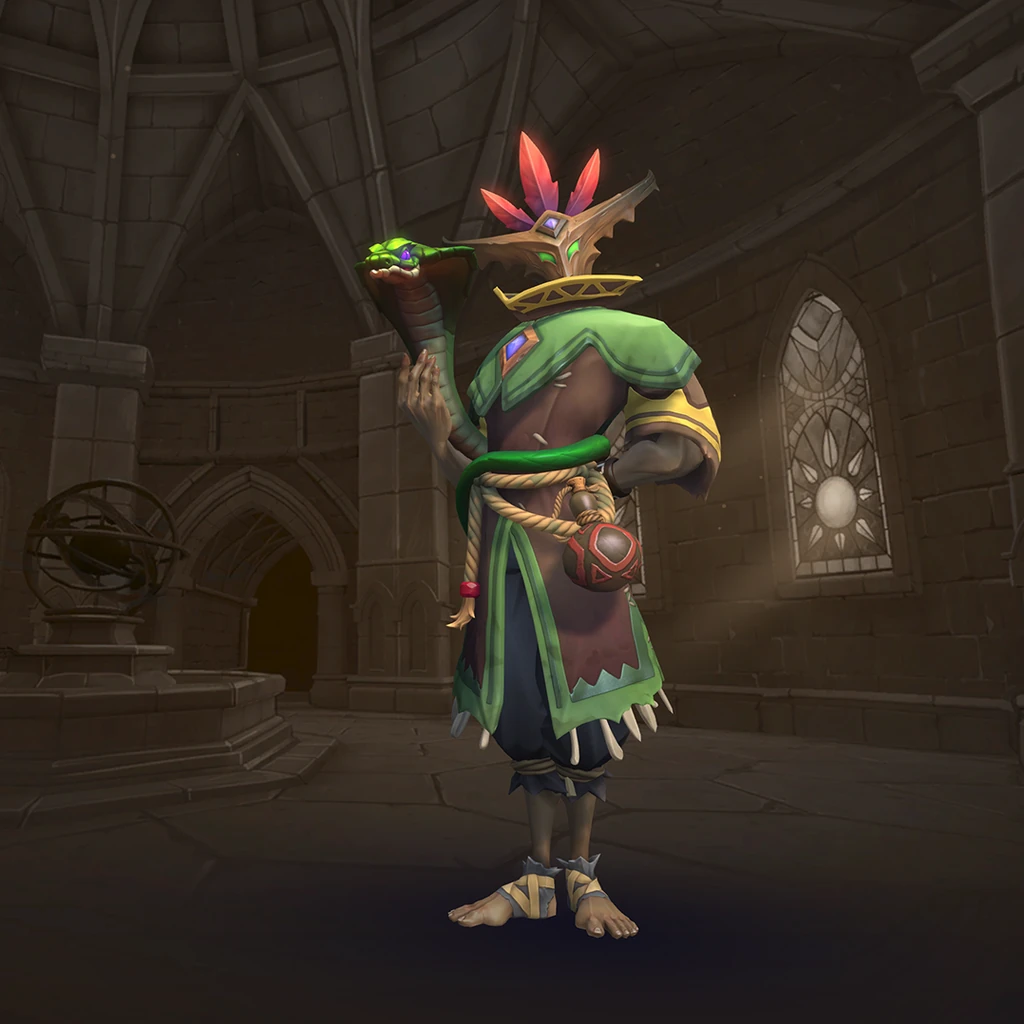 Role: Support
Mal'Damba is a secondary Support character that buffs his allies while debuffing enemies. This can be a very potent combination but requires skillful play and balancing. To make the most of his kit, he also requires intense cooperation and communication with the rest of his team, which can be difficult to maintain throughout a match.
Octavia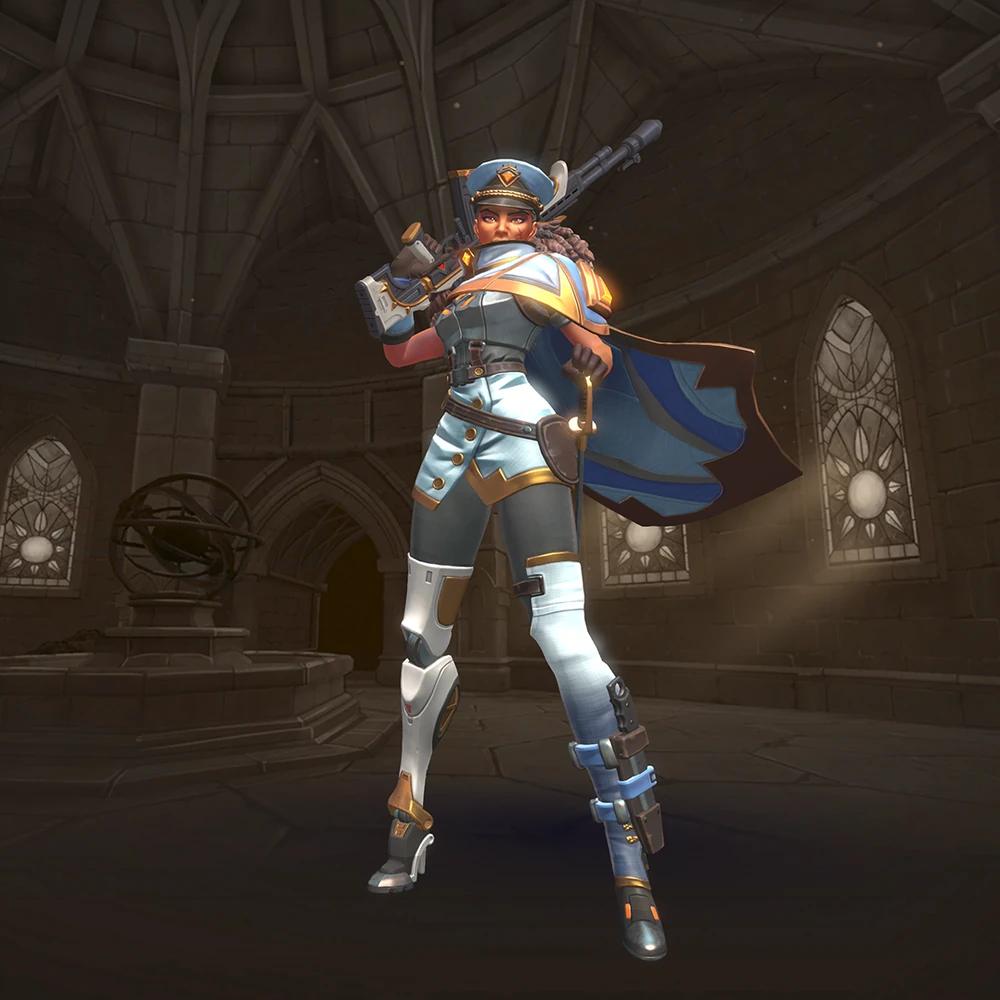 Role: Damage
Octavia wields a marksman rifle that allows her to attack enemies from a distance. It deals decent damage, but her abilities come with downsides that make it challenging to use her very well. They either limit her visibility and that of her allies or leave her in vulnerable positions easily exploited by enemy Damage champions and Flankers.
Raum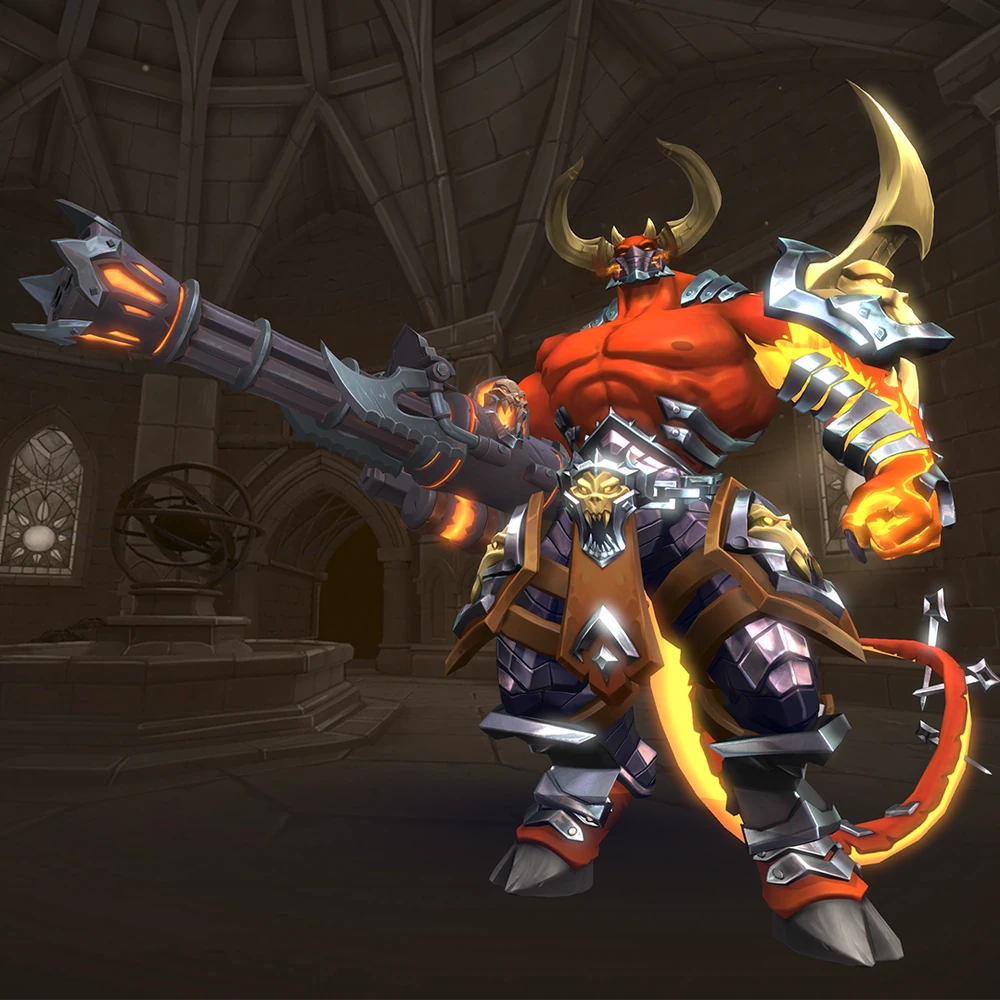 Role: Front Line
Raum is another secondary Front Line champion that struggles to offer cover or protection for nearby allies. He instead focuses on dealing cumulative damage to enemies and protecting himself with soul armor. However, his slow movement and inability to consistently defend himself leaves him vulnerable.
Rei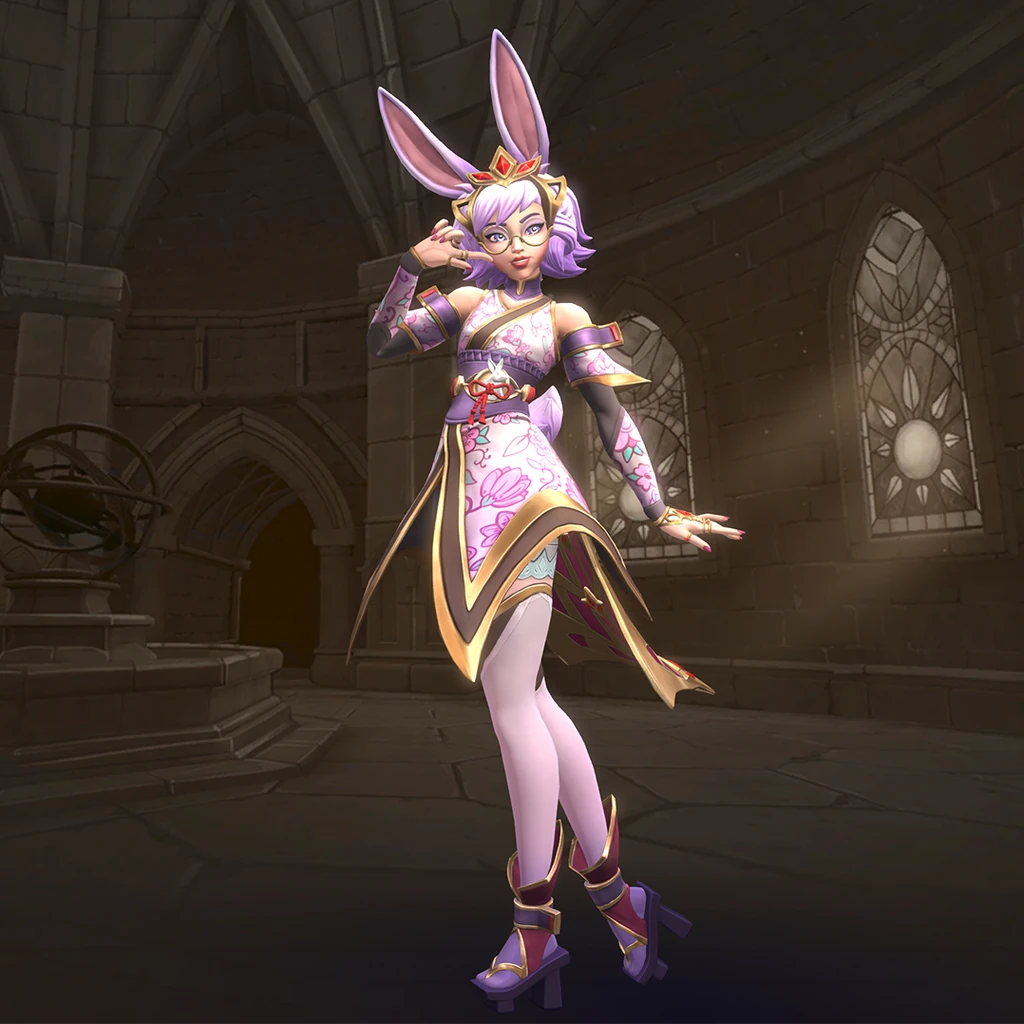 Role: Support
Rei is a Support character that needs to focus on healing just one of her allies. Her kit revolves almost entirely around linking with a single ally and focusing all her efforts on keeping them alive. This can help keep one high-priority ally up and fighting very well but does prevent her from functioning as a main Support character.
Seris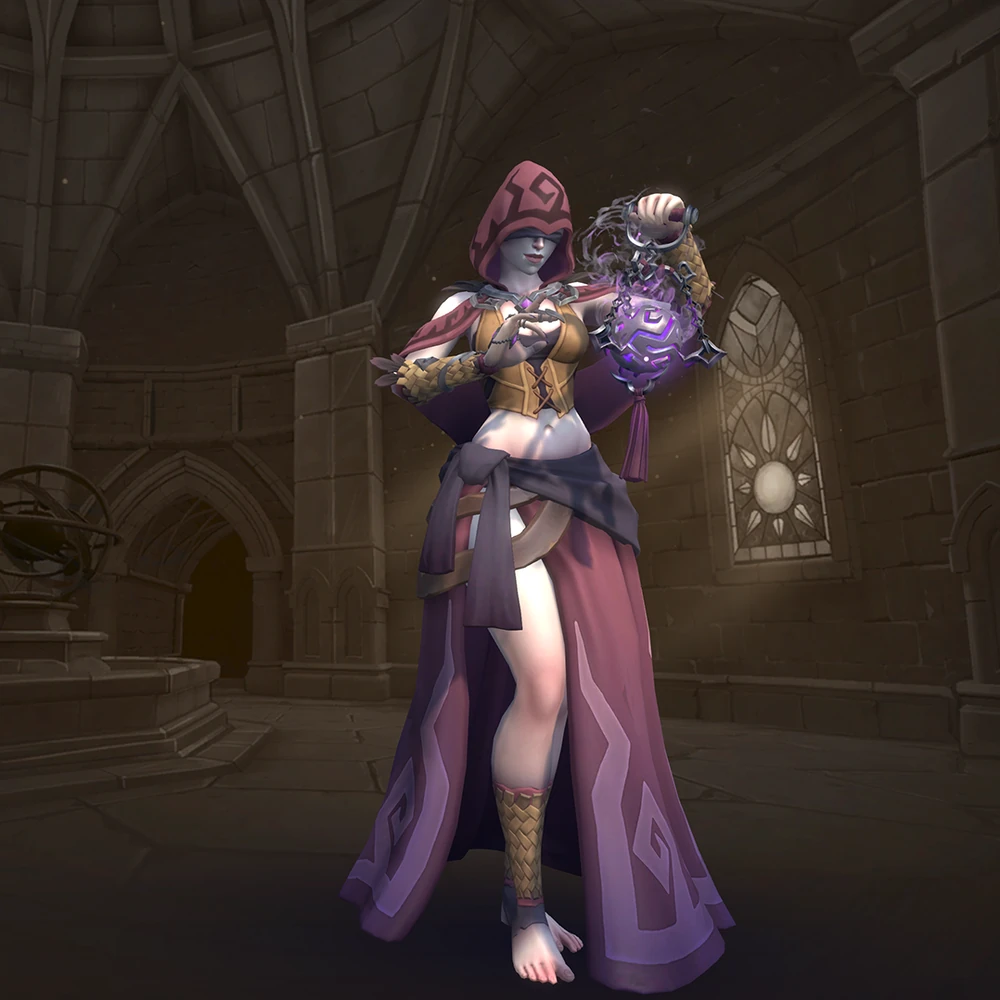 Role: Support
Seris' kit is a strange mix of movement, damage, and healing. Her healing works decently to heal clusters of allies at a time, but its cooldown can leave her unable to help in dangerous situations. Her sprinkling of movement and damage can also help her but are highly situational and leave her without excelling at any one thing.
Sha Lin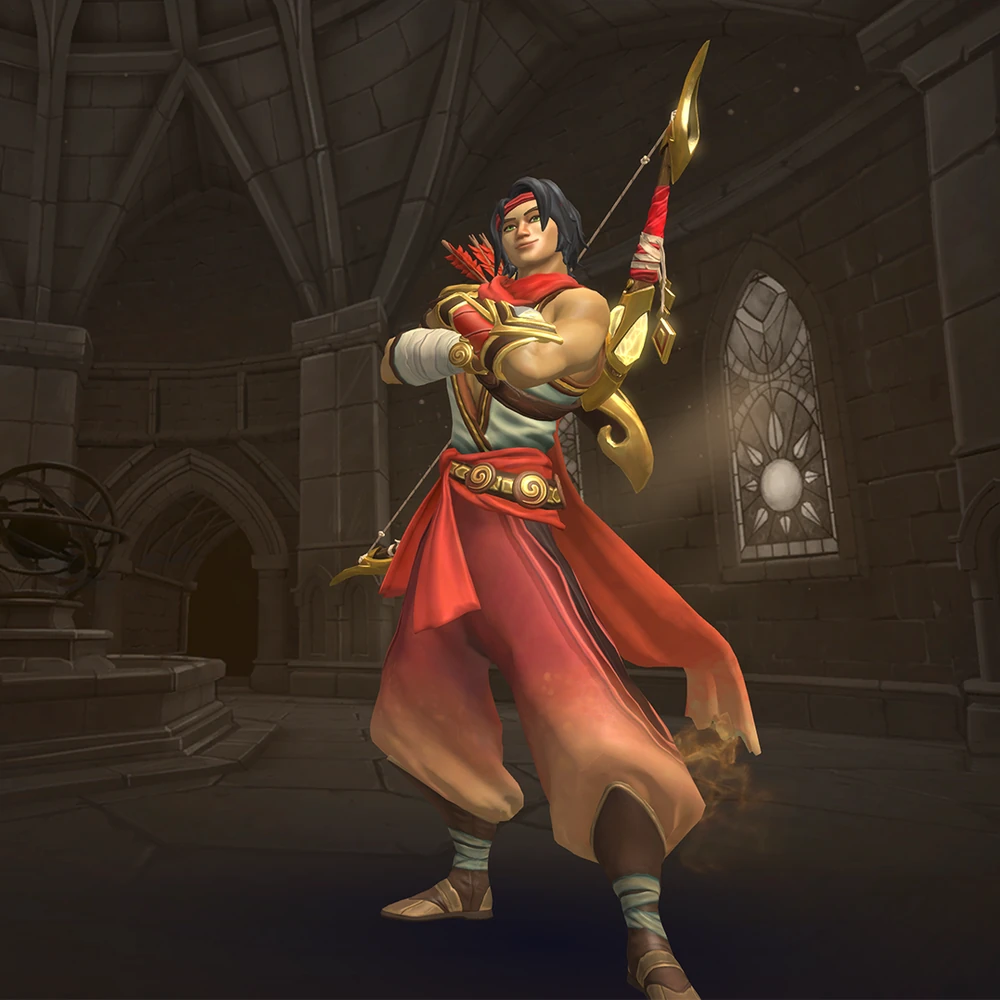 Role: Damage
Sha Lin is a bow-wielding champion who deals strong damage with accurate shots along with some crowd control options. These pair very well together but require players to be consistently precise with their slow weapon. Sha Lin struggles to reach good sight lines or avoid Flankers due to his limited movement.
Terminus
Role: Front Line
Terminus is a very aggressive secondary Front Line champion. His abilities allow him to control enemy crowds and deal healthy amounts of damage to them if he can get close enough. However, his risky playstyle requires him to rely on allies to be successful, which can leave him vulnerable if the team's backline takes too much damage.
Tyra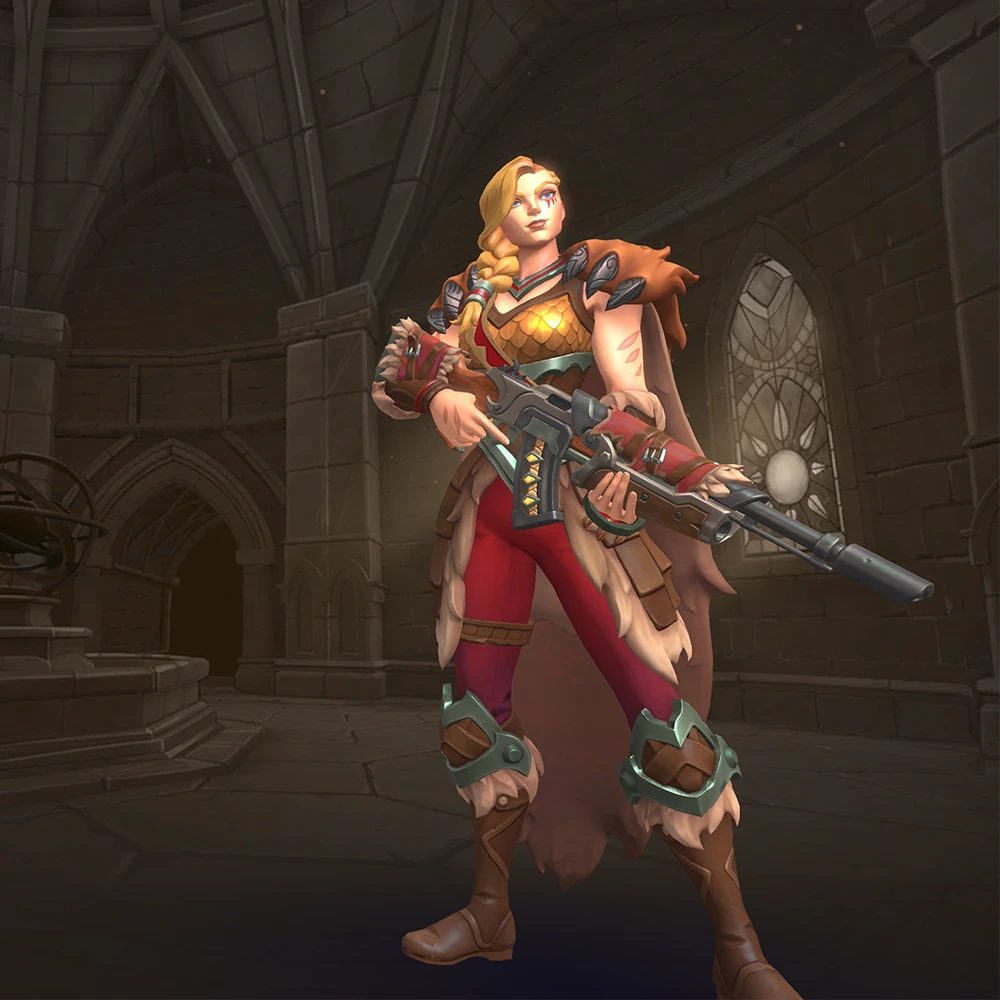 Role: Damage
Tyra is a consistent and accessible Damage champion capable at short to medium ranges. She focuses on the fundamentals of playing a Damage champion and serves as a good starting point for players new to the role. However, this leaves her without the destructive potential that many other Damage champions have.
Willo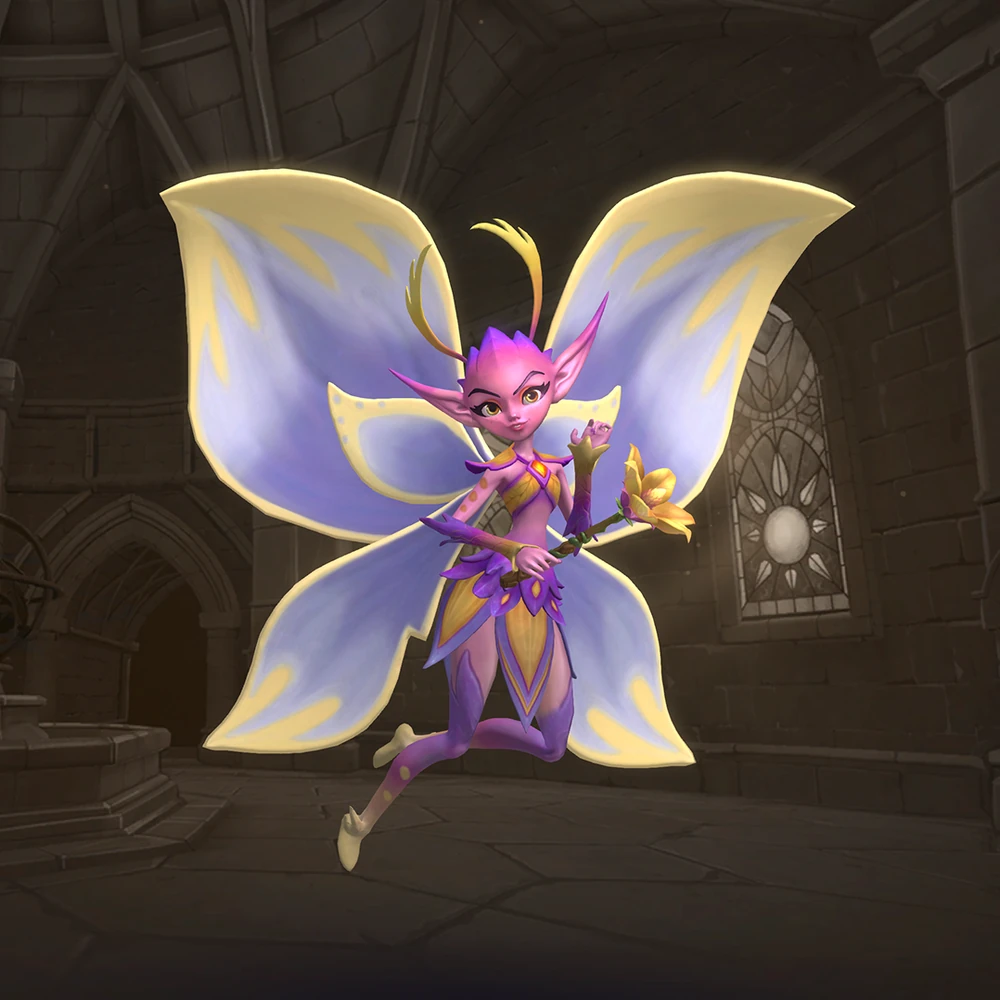 Role: Damage
Willo combines her traditional damage output with debuffs that prevent enemies from healing and timed explosives. If all of her abilities are chained together, they can be very lethal, but they suffer from easily being countered. This allows enemies to limit her potential with superior positioning or situational awareness.
Ying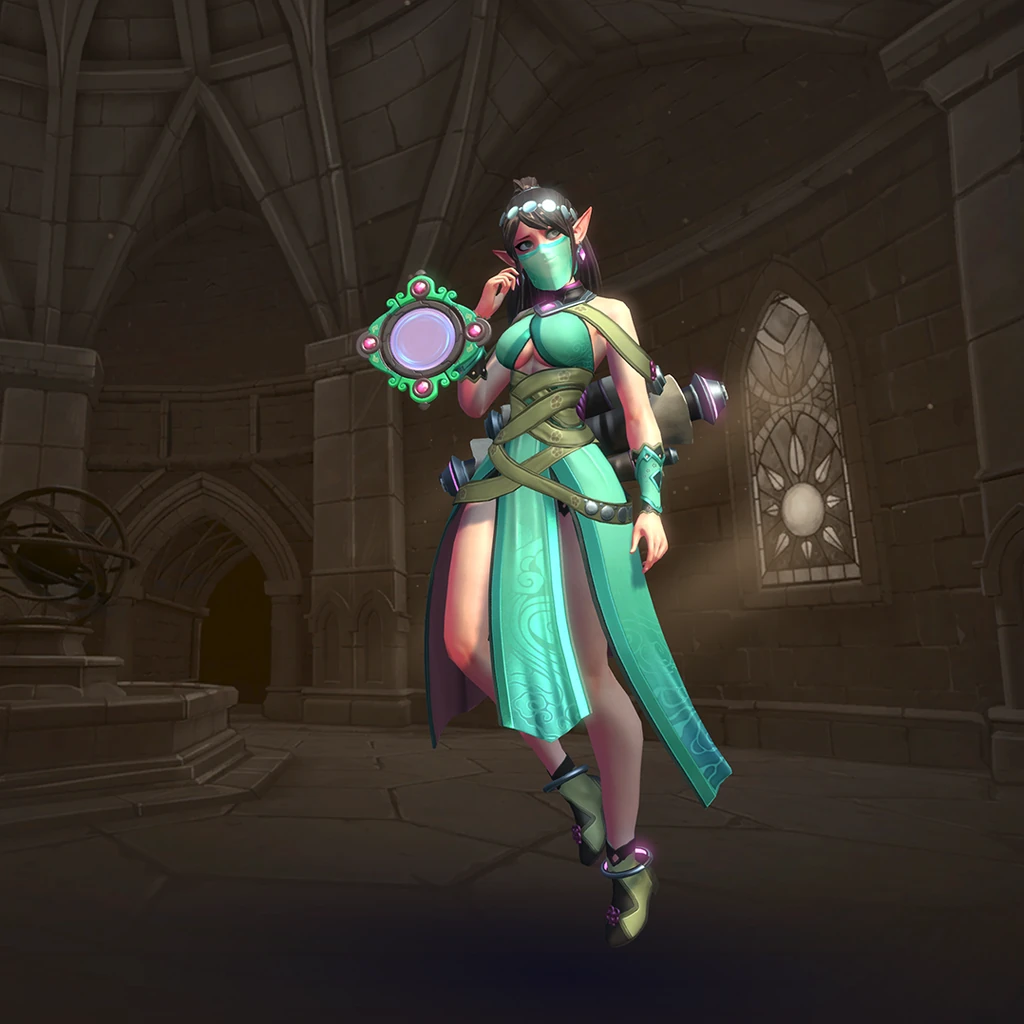 Role: Support
Ying has a kit that allows her to create illusions of herself to confuse enemies and heal allies. While this can help her impact an extensive section of the battlefield, it is a lot to keep track of in the thick of battle. It also limits her effectiveness in any given battle section by spreading her influence very thinly over a larger area.
Zhin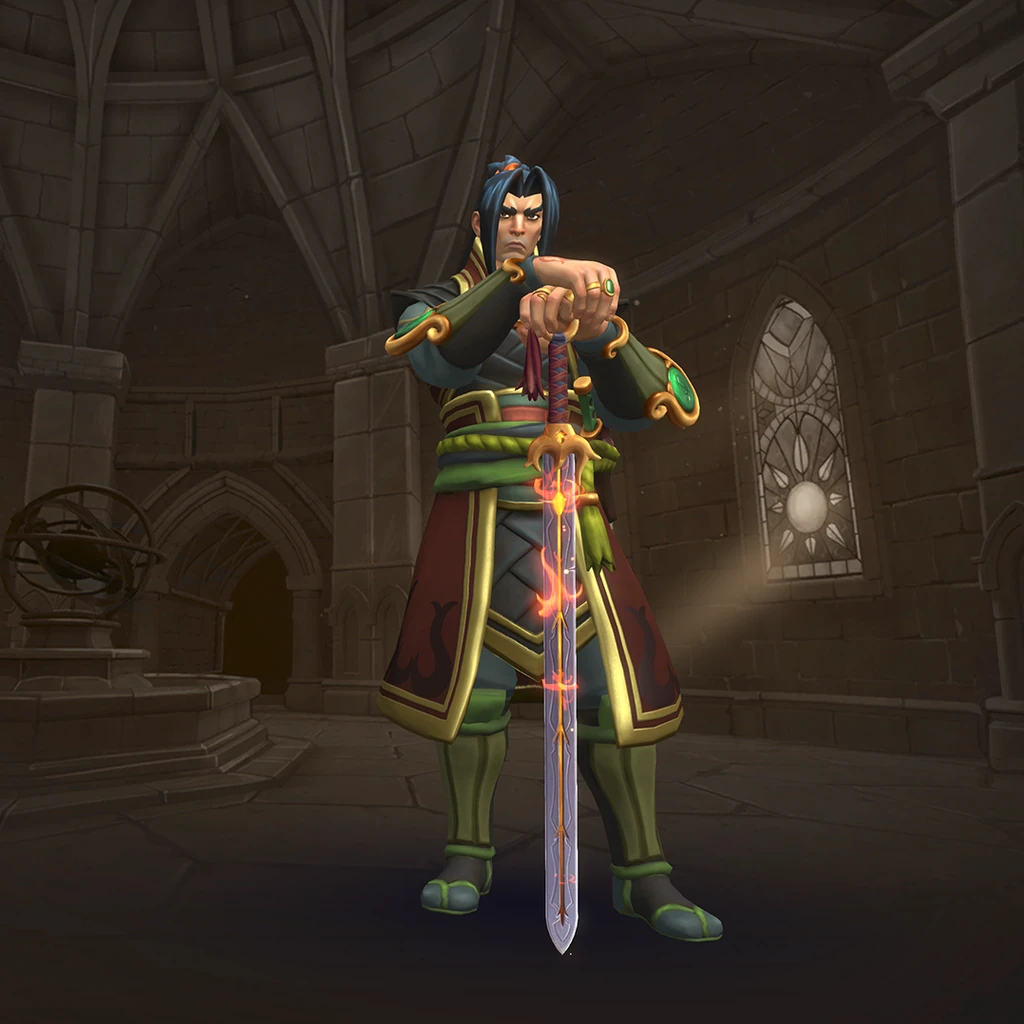 Role: Flanker
Zhin enjoys strong offensive abilities that allow him to catch enemies off guard and deal burst damage. However, his bursts require consistent attacks that build upon one another. His primary survival ability is also a counter that requires players to have fast reaction speeds or good reading of opponents, which brings a lot of risk with its use.
D Tier
Corvus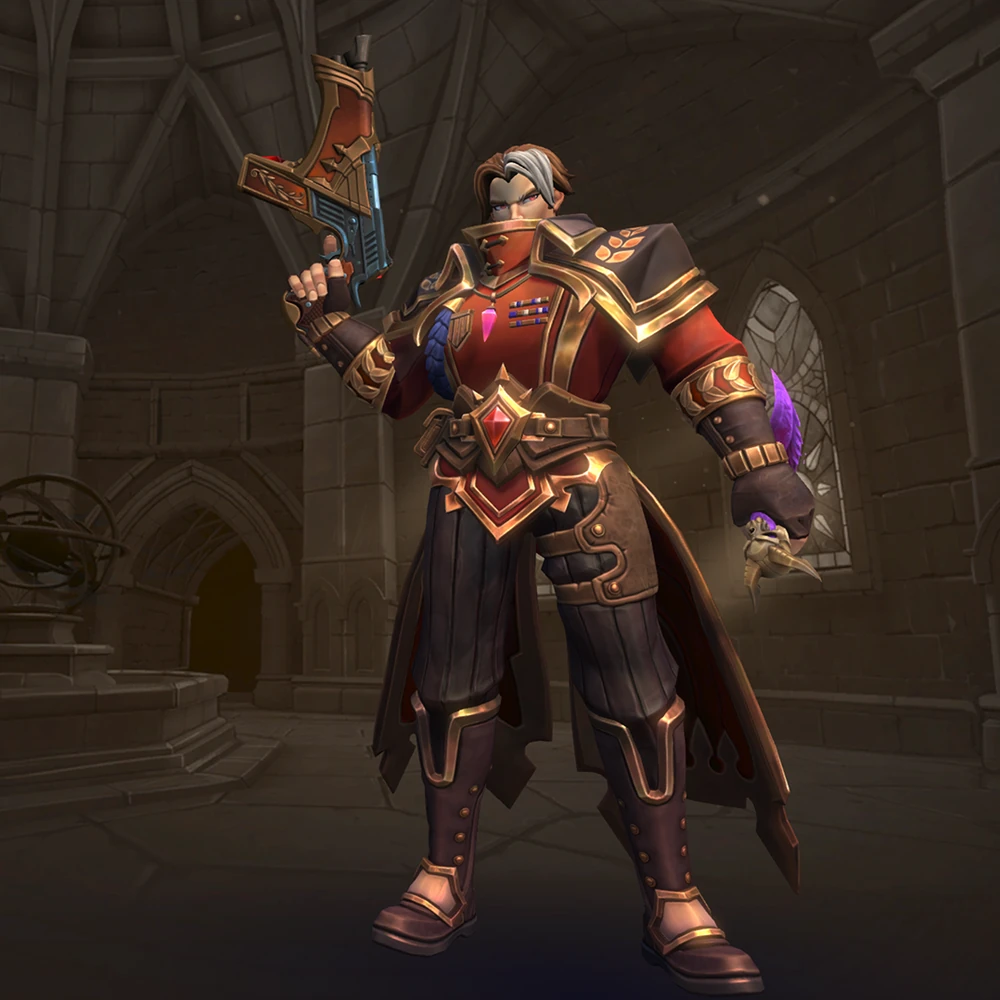 Role: Support
Corvus is a Support character that doesn't focus enough on damage or healing to be fully effective. The majority of his healing is given over time, making it easily countered by burst damage and Flankers. Most of his abilities also focus on damaging enemies but are easily countered and don't deal enough damage to be worth distracting him from healing allies.
Koga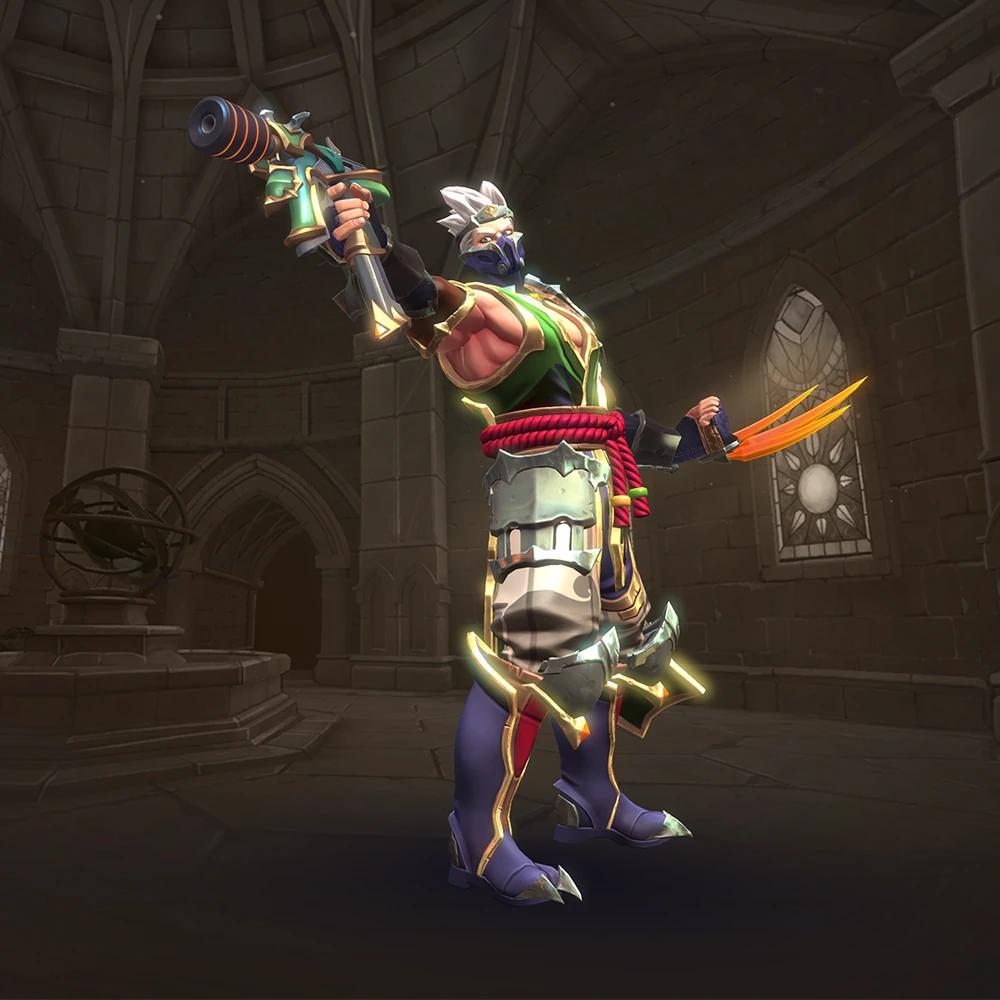 Role: Flanker
Koga has to balance two sets of abilities depending on whether he wields submachine games or melee claws. Balancing which to use can be a lot for players to keep track of during battles, and switching between the two often prevents him from exploiting enemy weaknesses.
Lillith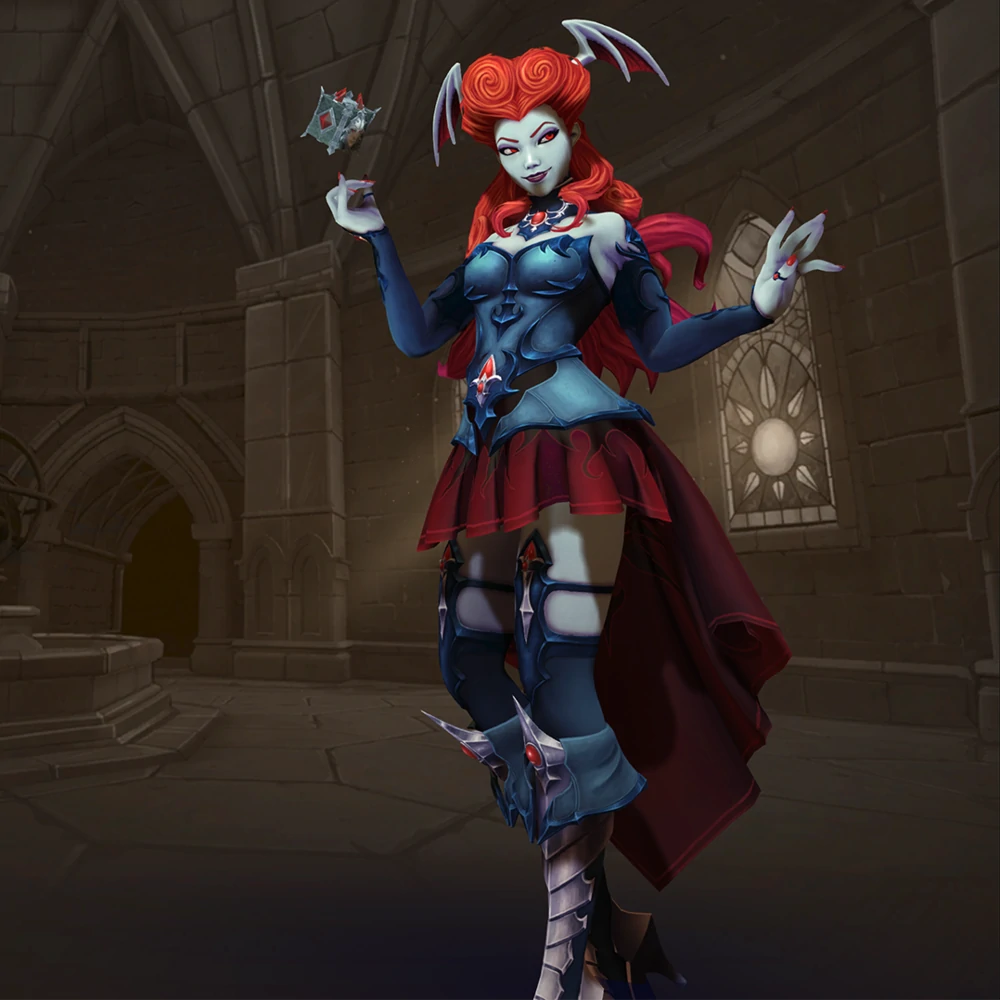 Role: Support
Lillith splits her abilities between damaging enemies and healing allies near her. Many of her abilities are pretty effective, but her resource for casting them is shared with her health pool. This makes it very difficult to adequately support your team while surviving for long periods of time.
Pip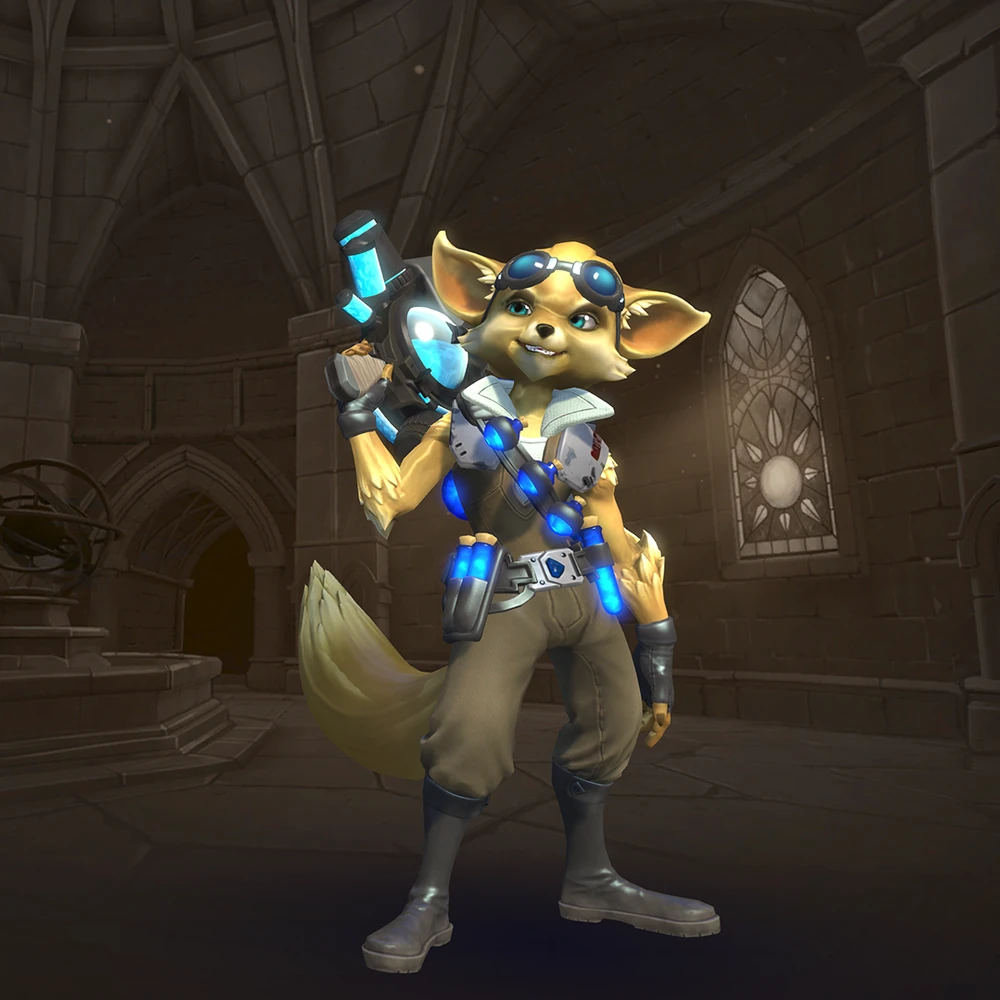 Role: Support
Pip is a secondary Support character with a kit more reminiscent of a Damage champion. His only healing ability is a thrown flask that shatters and heals nearby allies, which can be challenging to use well when allies are moving around. His ultimate also turn enemies into chickens but requires them to be cluttered together to be very useful. His low damage also makes his other abilities and primary fire not worth focusing on, leaving him without much to do during most matches.
Skye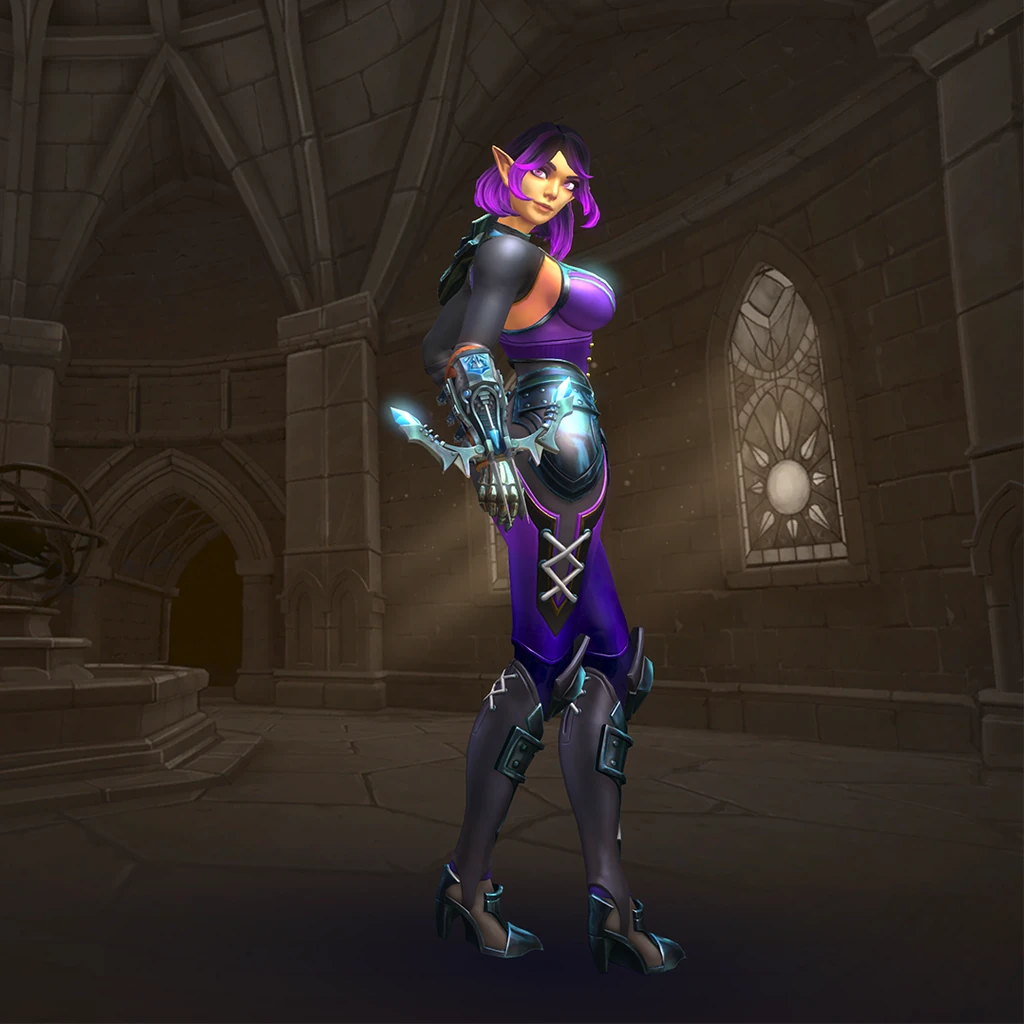 Role: Flanker
Skye excels at staying in stealth to avoid enemy detection. This helps her get in strong positioning while disrupting enemy backlines, but her lack of strong offensive abilities leaves her struggling to finish targets before they are healed, or she is chased off.
Strix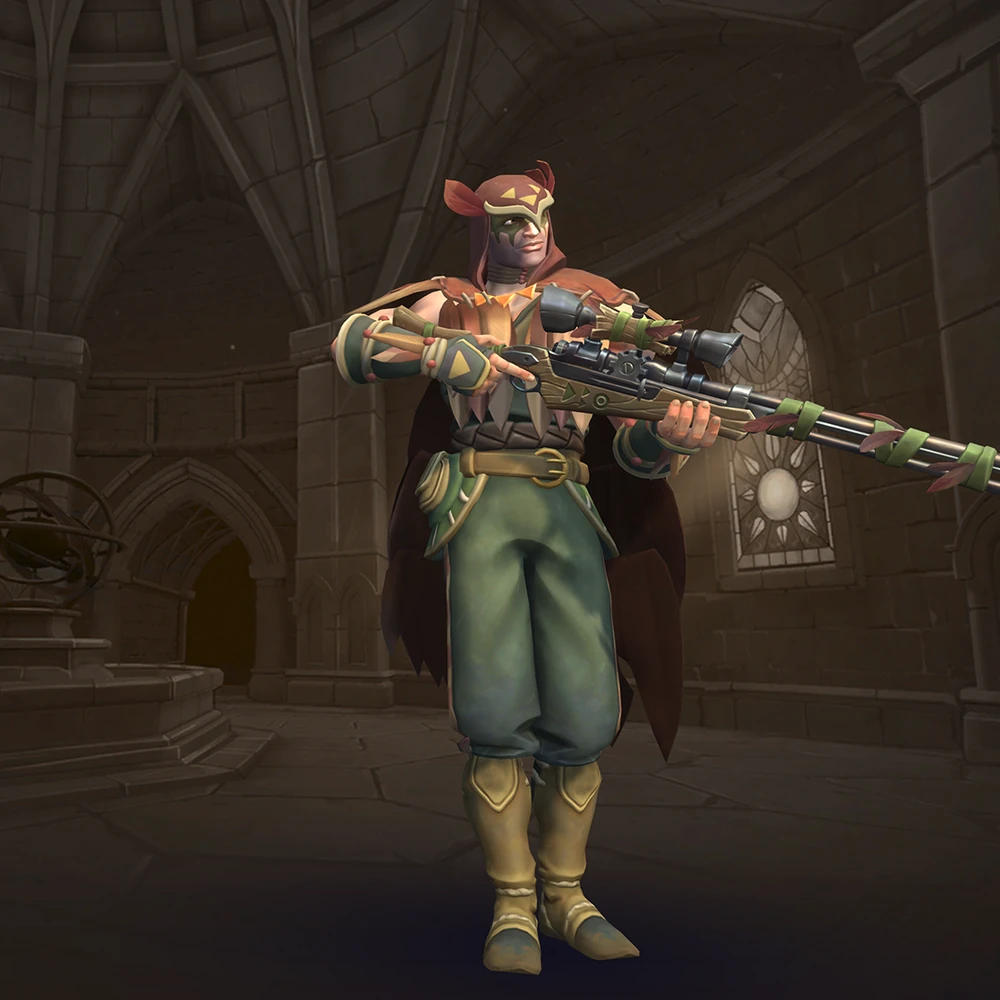 Role: Damage
Strix is a Damage champion who relies on his allies' damage output too much to be very powerful on his own. He can switch between a rifle and automatic pistol, which are both fine but pale in comparison to other Damage champion primary fires. His abilities are also highly situational and don't help him finish off enemies on his own very well.
Talus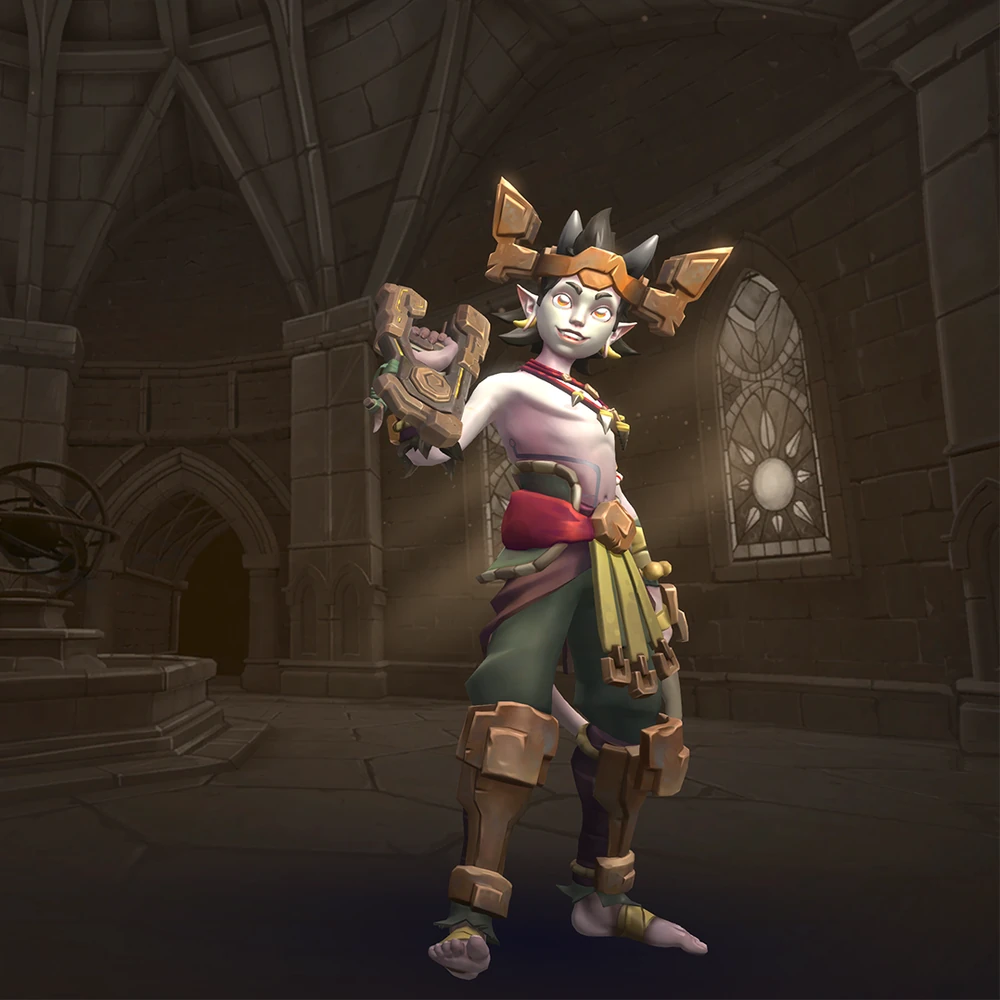 Role: Flanker
As a Flanker, Talus struggles to react quickly enough to capitalize on exposed enemies or weaknesses in their positioning. His damage output is quick, but most of his abilities require setups that take too much time to be consistently helpful throughout a match.
Torvald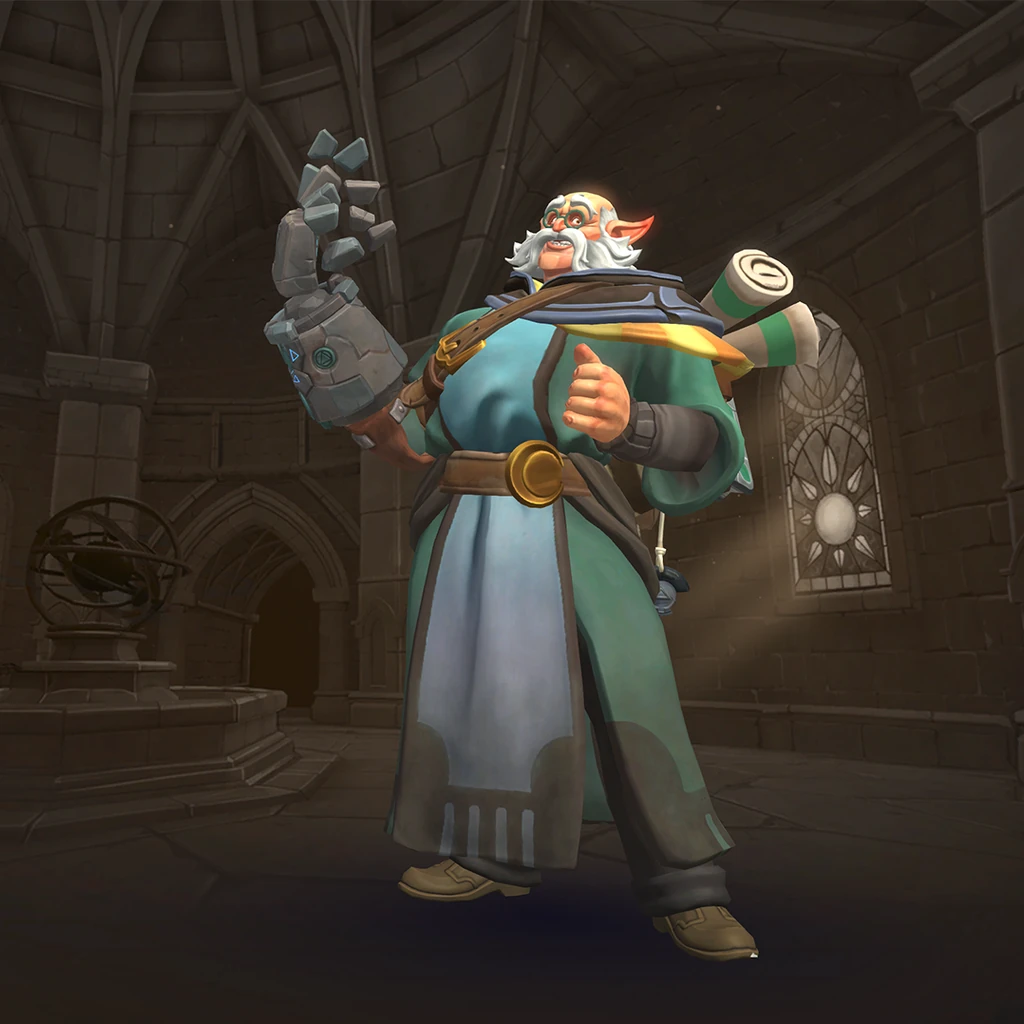 Role: Front Line
Torvald's Front Line abilities focus on preventing enemy targets from using abilities and protecting a single ally from harm. These abilities can work well with an aggressive Front Line that he can coordinate with but prevents him from being useful with a larger selection of champions.
Viktor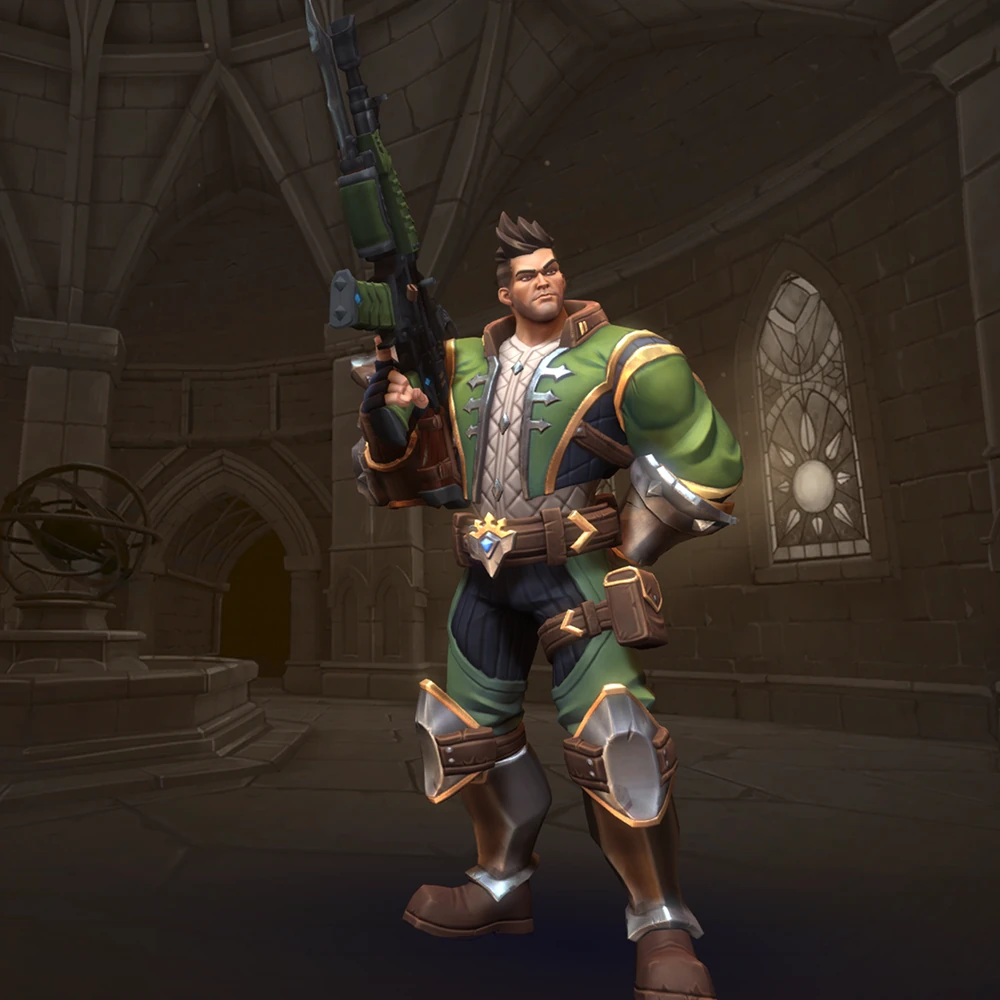 Role: Damage
Viktor is another highly accessible Damage champion. While his damage output is decent enough, he can easily be countered by the majority of champions in the game that have more options and more potent abilities. His ultimate ability also requires the player to make accurate predictions of enemy placement, which can be hard to do well in the chaos of team fights.
Vivian
Role: Damage
Vivian's kit attempts to increase her survivability with a  weapon shield and the ability to reveal enemy locations. However, her lack of movement abilities leaves her cripplingly vulnerable to being overwhelmed or flanked by enemies that can quickly kill her uncontested.
Yagorath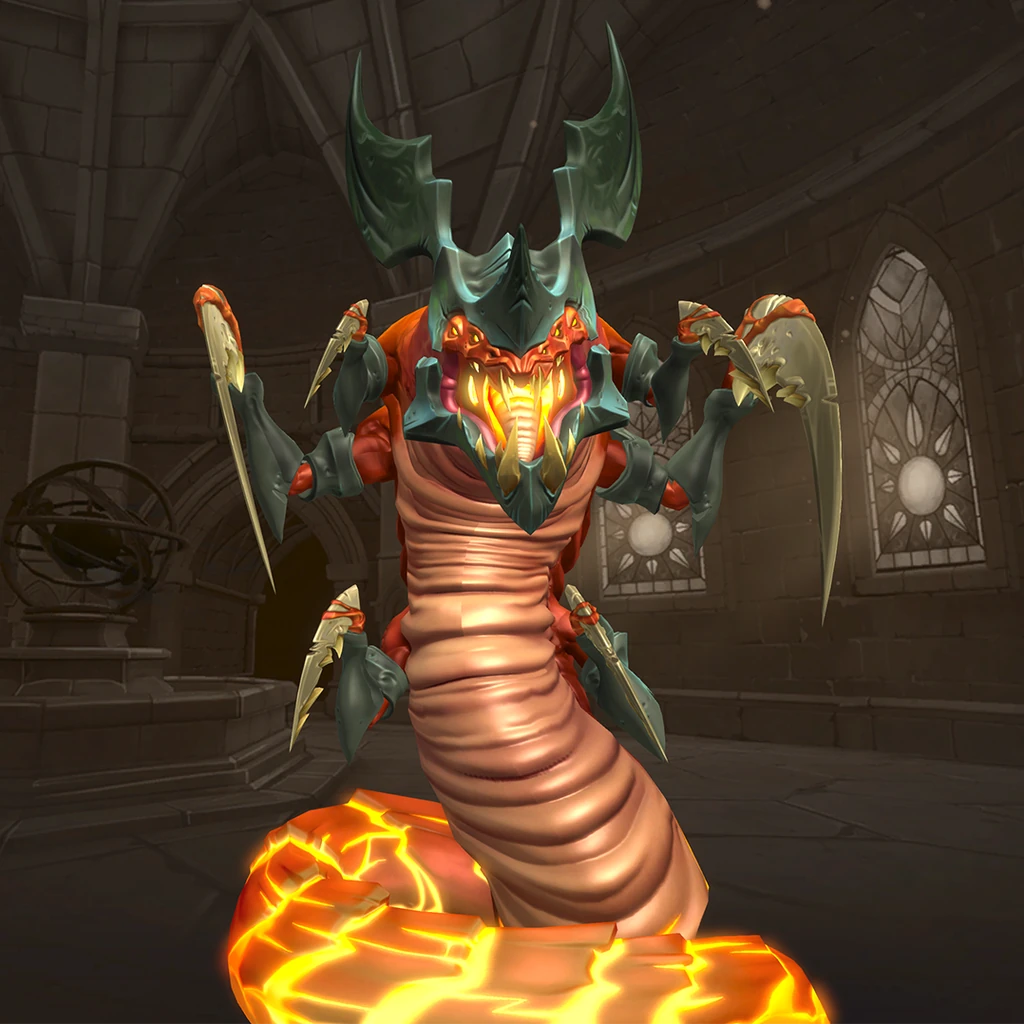 Role: Front Line
Yagorath has to balance two different forms that focus on either damaging groups of enemies or maneuvering around the map. This can see him struggling as even a secondary Front Line champion because of how difficult it can be for allies to follow his movements to support his actions.
F Tier
Moji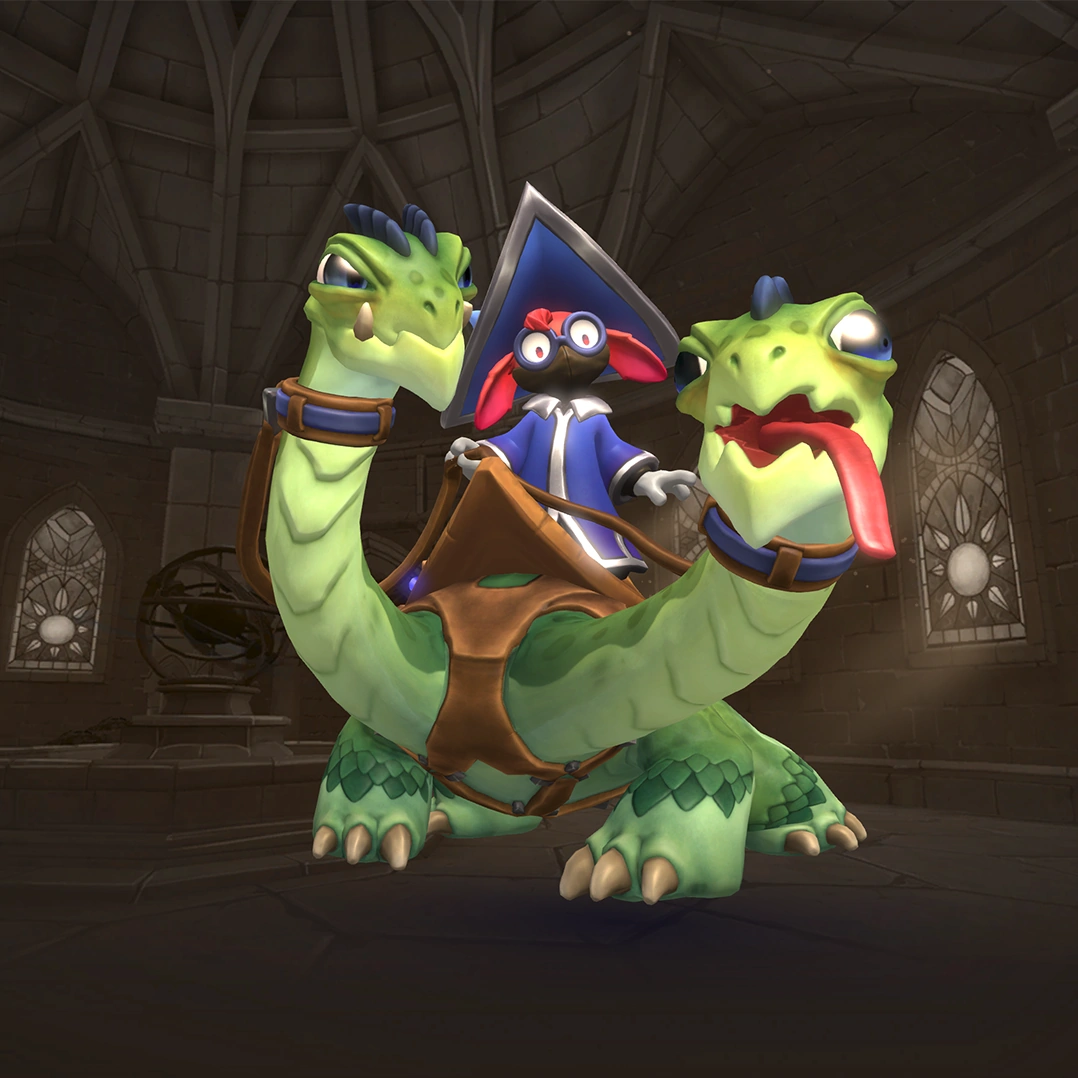 Role: Flanker
Moji is an adorable champion that is supported by a two-headed mount. However, she suffers as a Flanker because of her massive hitbox and pitiful movement speed. Both of these not only make it difficult for her to exploit enemy weaknesses in time but also leave her vulnerable after striking. It is extremely easy for teams that Moji has attacked to react and counter before she can kill a single target.
FAQs
Question: Who is the Best Champion in Paladins?
Answer: Currently, VII is the strongest champion in Paladins. His incredibly burst damage and movement abilities allow him to pick apart enemy teams while few champions have any counters to protect themselves from him.
Question: How Many Champions are in Paladins?
Answer: There are currently 56 champions in Paladins, but the list will grow as it continues to receive updates.
Question: Who is the Best Healer in Paladins?
Answer: The most potent healer in Paladins right now is Furia. Io is a close second, but Furia has more healing options that can heal her entire team quickly without putting herself in danger, as well as solid crowd control abilities.
Conclusion
It is impressive just how far the developers at Hi-Rez have brought Paladins since its release. The game's cast has grown to support every style of play, with most of the roster being impressively well balanced. However, the roster will only grow as the game ages, and new champions will repeatedly mix up the game's tier list and meta.
Continue reading:
Slay the Spire Tier List – Dominate the Spire with the Best Boss Relics in the Game