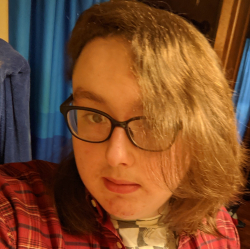 Latest posts by Monica Phillips
(see all)
In Slay the Spire, players have an almost endless pool of different card, character, and item combos they can create to get through the game, so it's no surprise that there are a bunch of achievements. These achievements can range from things you'll get just by playing through the game however you wish to things you need to go significantly out of your way for.
There are over 40 achievements in the game, most of which require beating the game in a specific way, such as with a restriction like no rare cards or just playing through it as any given character. Therefore, this Slay the Spire Achievements guide will go through the game several times, usually getting the most straightforward achievements on the first few runs.
Bottom Line Up-Front
There are 46 achievements in Slay the Spire, and around 10 of them require runs that do specific things and get to the end, but you'll likely have to play the game far more than that amount of times due to the punishing game design and the fact that many of these run setups cannot be combined for efficiency.
Roadmap to Success
These achievements are in a route that assumes you're doing a new playthrough for any achievement with a specific requirement for the entire thing. It also has the first few character playthroughs on their own because I think playing through the game once with each character is essential and way easier for the first go-around.
Part 1: "Keep in Mind" Achievements
All the following achievements are not in any route or order. Because this game is a Roguelike, you'll have to remember these achievements during every run and capitalize on your opportunity to get them if it ever arises. I'll also try and advise on how to gun for these specifically if you've done everything else and don't have them yet.
Plague
Shrug it Off
The Pact
Adrenaline
Barricaded
The Transient
Jaxxed
Purity
Catalyst
Ninja
Impervious
Come At Me
Perfect
You Are Nothing
Powerful
Focused
Neon
Infinity
Part 2: Standard Playthough Achievements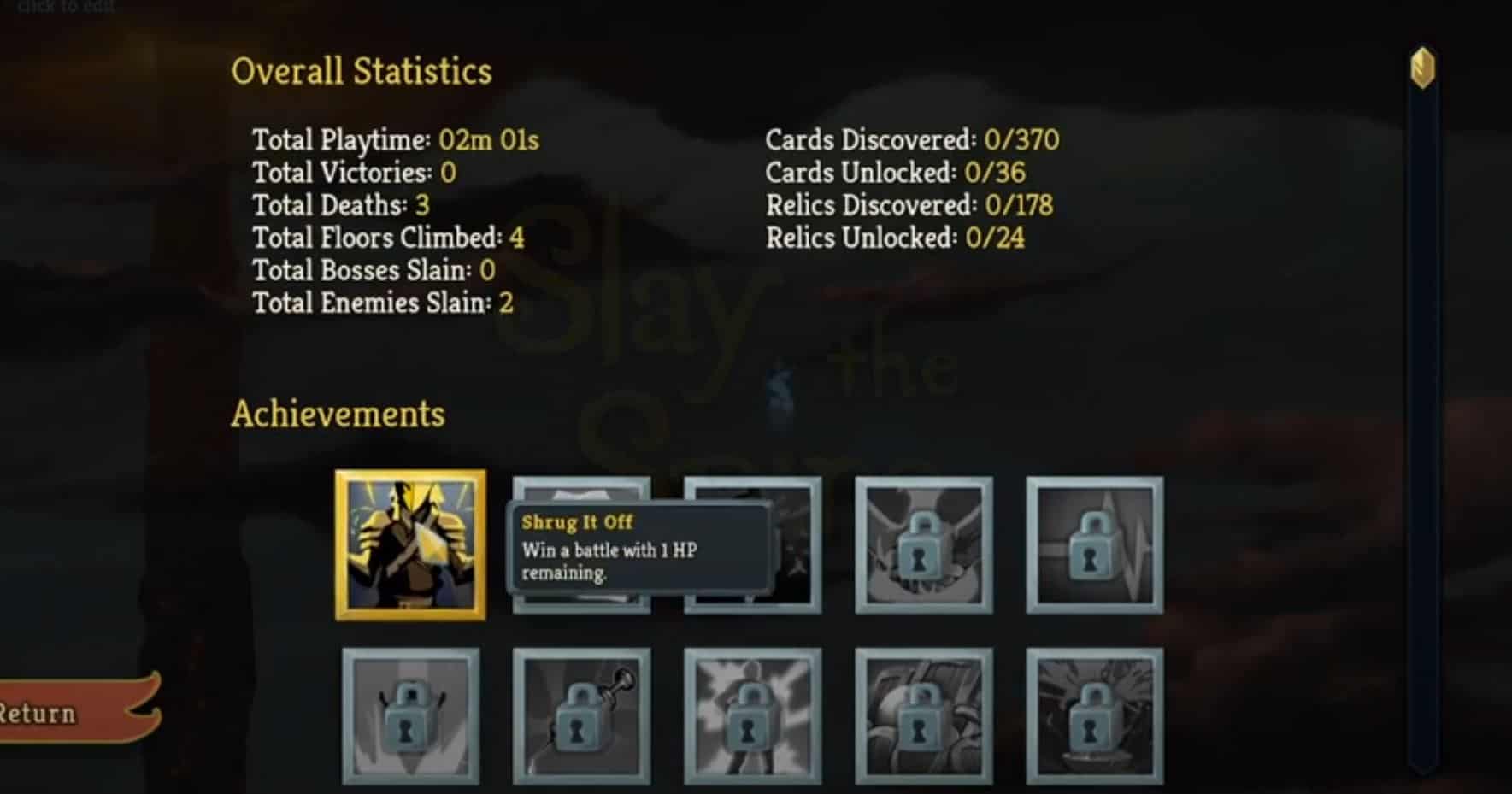 These achievements are all earned when you do a normal game playthrough that gets to the end; pretty much all of these are bosses that you'll encounter eventually from just playing through the game, but I'll summarize a few strats to go over when fighting them.
The Guardian
The Ghost
The Boss
The Champion
The Automaton
The Collector
Ooh Donut!
The Shapes
The Crow
The Time Eater
Ascend 0
Part 3: Playthrough Achievements
These achievements all require doing an entire playthrough under specific conditions, ranging from character choice to a run with a limited deck of cards. You'll likely need to play the game over ten times to get everything. Assume you should do a separate run for everything here unless stated otherwise.
Ruby
Ruby+
Emerald
Emerald+
Sapphire
Sapphire+
Amethyst
Amethyst+
The End?
My Lucky Day
Common Sense
Speed Climber
Minimalist
Who Needs Relics?
Ascend 10
Ascend 20
Eternal One
Slay the Spire Achievements Guide
Now that you've got an idea of how you'll be getting these done, strap in for a few hundred hours, a bunch of playthroughs, and a high chance of death. This achievement grind might look quite simple, but trust me when I say it will take a long time and quite a bit of skill, strategy, and dedication.
Plague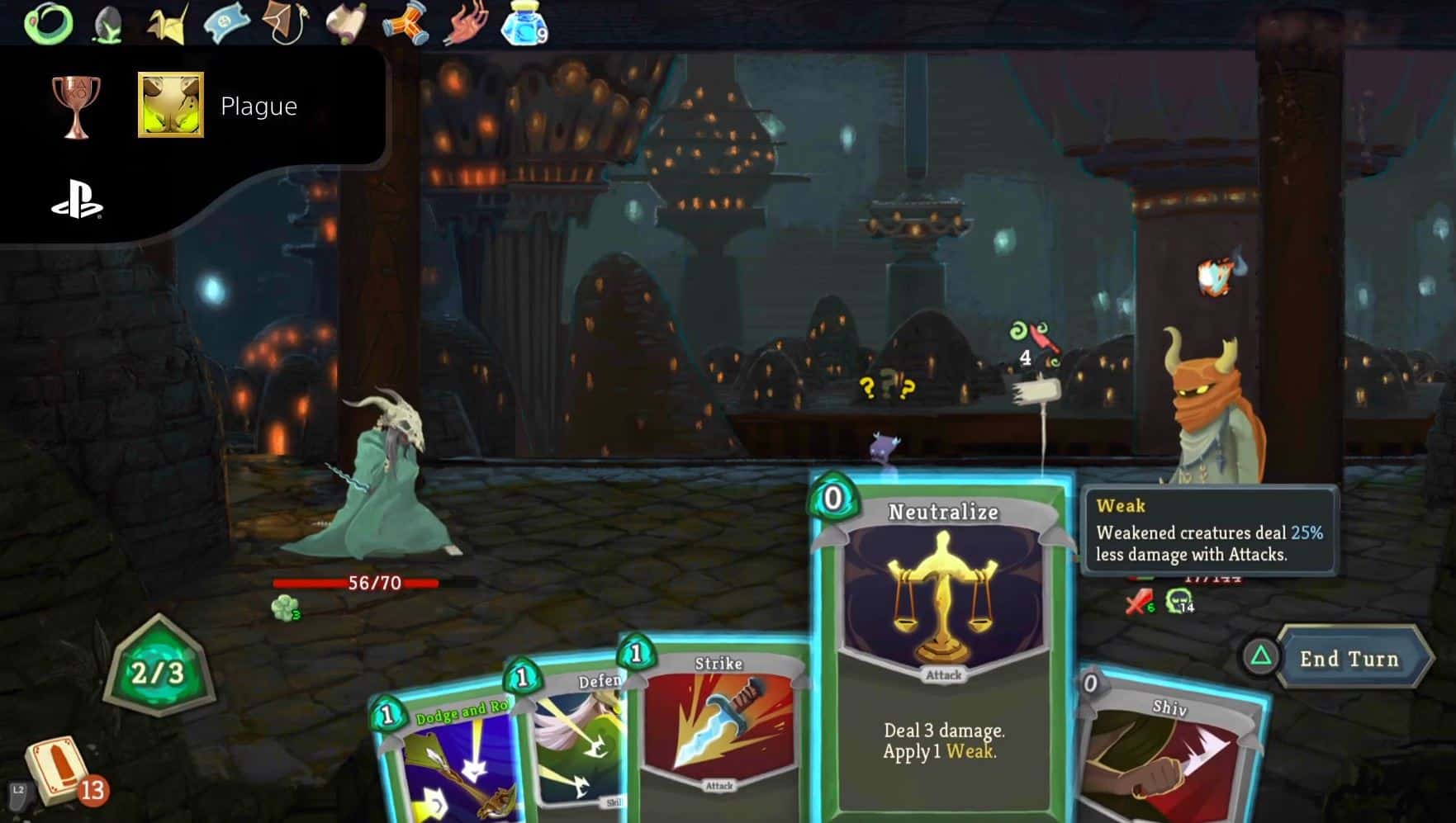 Gamerscore: 10
Players Completed: 32%
You must use poison to deliver the killing blow on three enemies in a single battle to get this. This isn't too hard, as you can poison them with whichever poison moves you have in your deck, then use any attacks to weaken them afterward.
Shrug it Off
Gamerscore: 15
Players Completed: 43%
This one will more or less come naturally at some point, but if you haven't gotten it, then you should try just building up your blocks against an enemy where you know the specific amount of damage they'll do, then when you hit 1 HP, do what you can to kill them immediately.
The Pact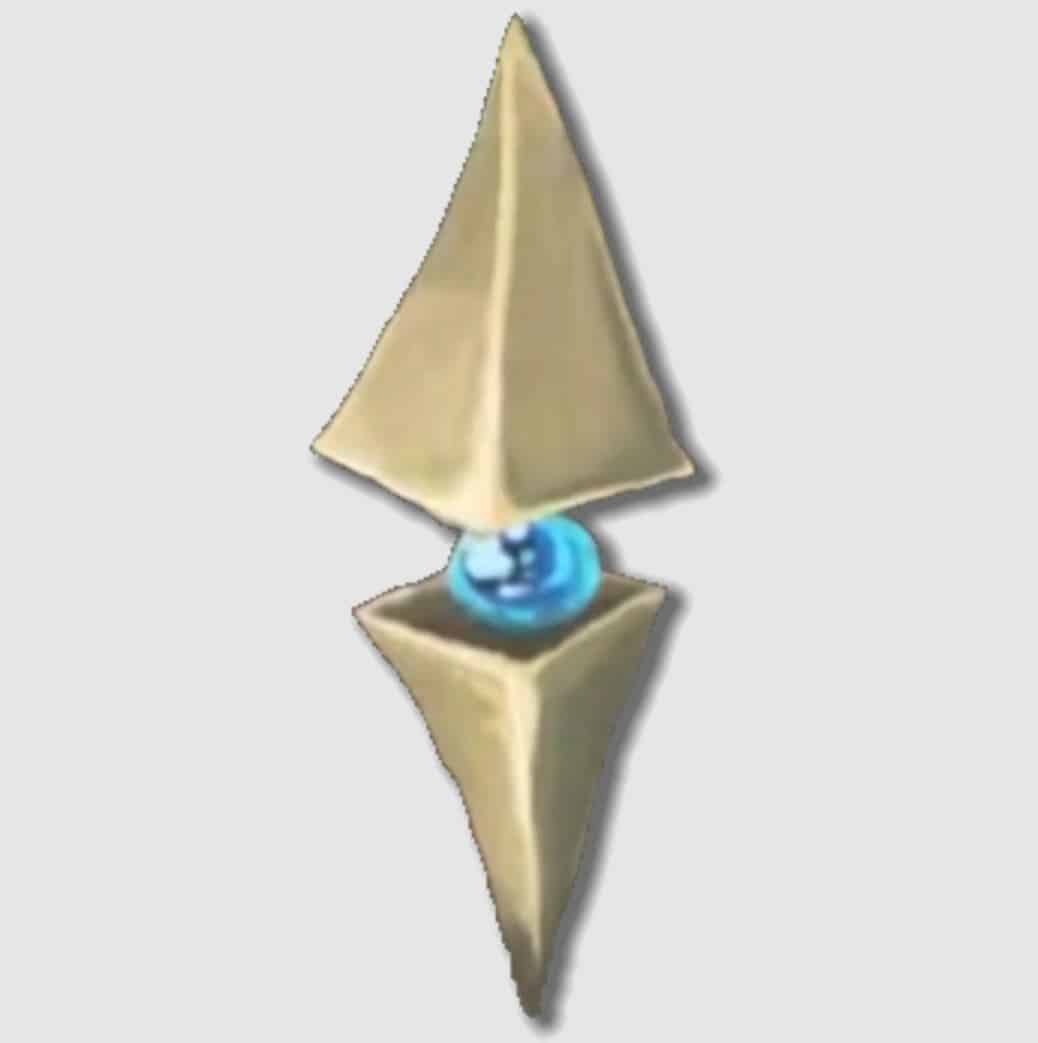 Gamerscore: 15
Players Completed: 40%
The easiest way to get this is when you encounter an Elite enemy called the Sentry. They will use a move called bolt that does no damage but gives you two cards that get exhausted at the end of each turn. So defend against these guys until you get the achievement.
Adrenaline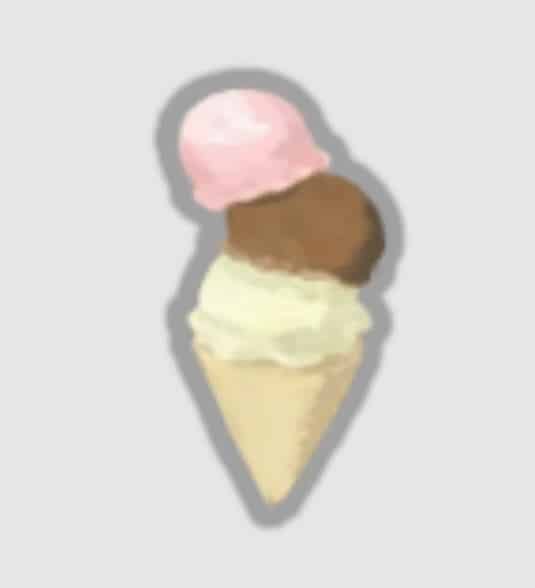 Gamerscore: 15
Players Completed: 36%
There are many ways to do this, and you might get it naturally, but one easy way to gun for it is by getting the Ice Cream relic, which lets you store excess energy. Then, find a battle, keep some energy each turn, and wait until you have 9.
Barricaded
Gamerscore: 15
Players Completed: 5%
This one is pretty simple. You can get it with any character; make a build that prioritizes defense, don't attack against a weak enemy, and keep building and building your barricade every turn. This should work on pretty much any weak enemy, but it might take a while if the enemy only lets you keep a bit of barricade every turn.
The Transient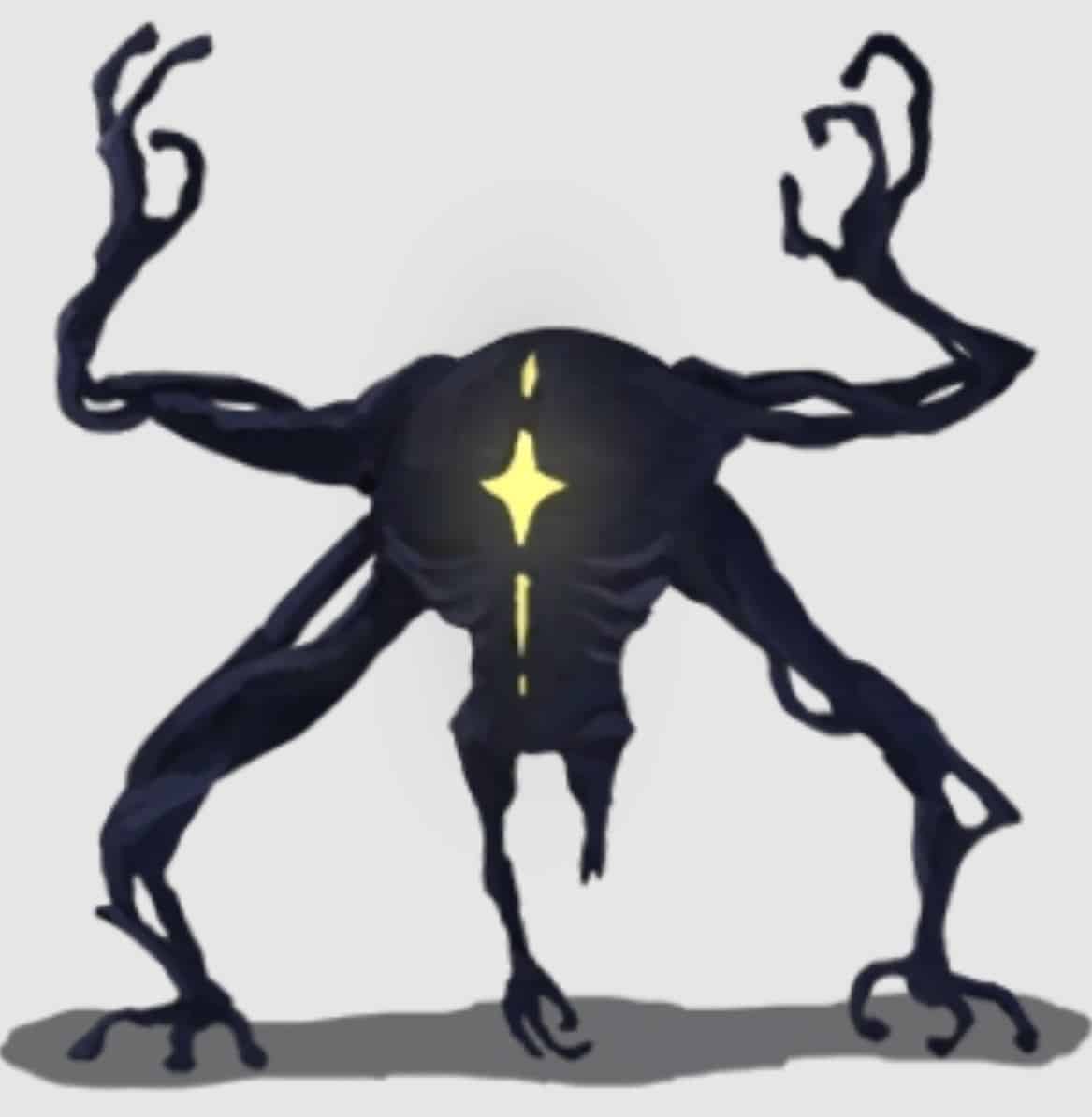 Gamerscore: 25
Players Completed: 4%
This one is an enemy that loves slipping away as quickly as possible. So again, I recommend looking through the Wiki page for infinite loops and finding one you can put together before encountering it. Otherwise, try to deal massive damage and hope it's enough.
Jaxxed
Gamerscore: 15
Players Completed: 9%
The Ironclad has several cards that boost strength, but the best to find are Limit Break, Flex, and Demon Form. This will be similar to Catalyst, using every strength card you have to get the number way higher, then using your Limit Breaks to get it to 50. So you only need enough cards to get to 13 Strength and two Limit Breaks.
Purity
Gamerscore: 15
Players Completed: 5%
As the name would imply, this is quickly done using the Purity card with Ironclad. Cull your deck to just the essentials, use Purity (and Havoc for decks with more than six cards), and you'll get this one pretty handily.
Catalyst
Gamerscore: 15
Players Completed: 16%
This is most easily done using the Silent, as they can get several poison cards, namely one that doubles an enemy's poison, then triples it when upgraded. This means you only need to deal about 11 poison damage; then you can play 3 Catalyst+ cards to get the achievement.
Ninja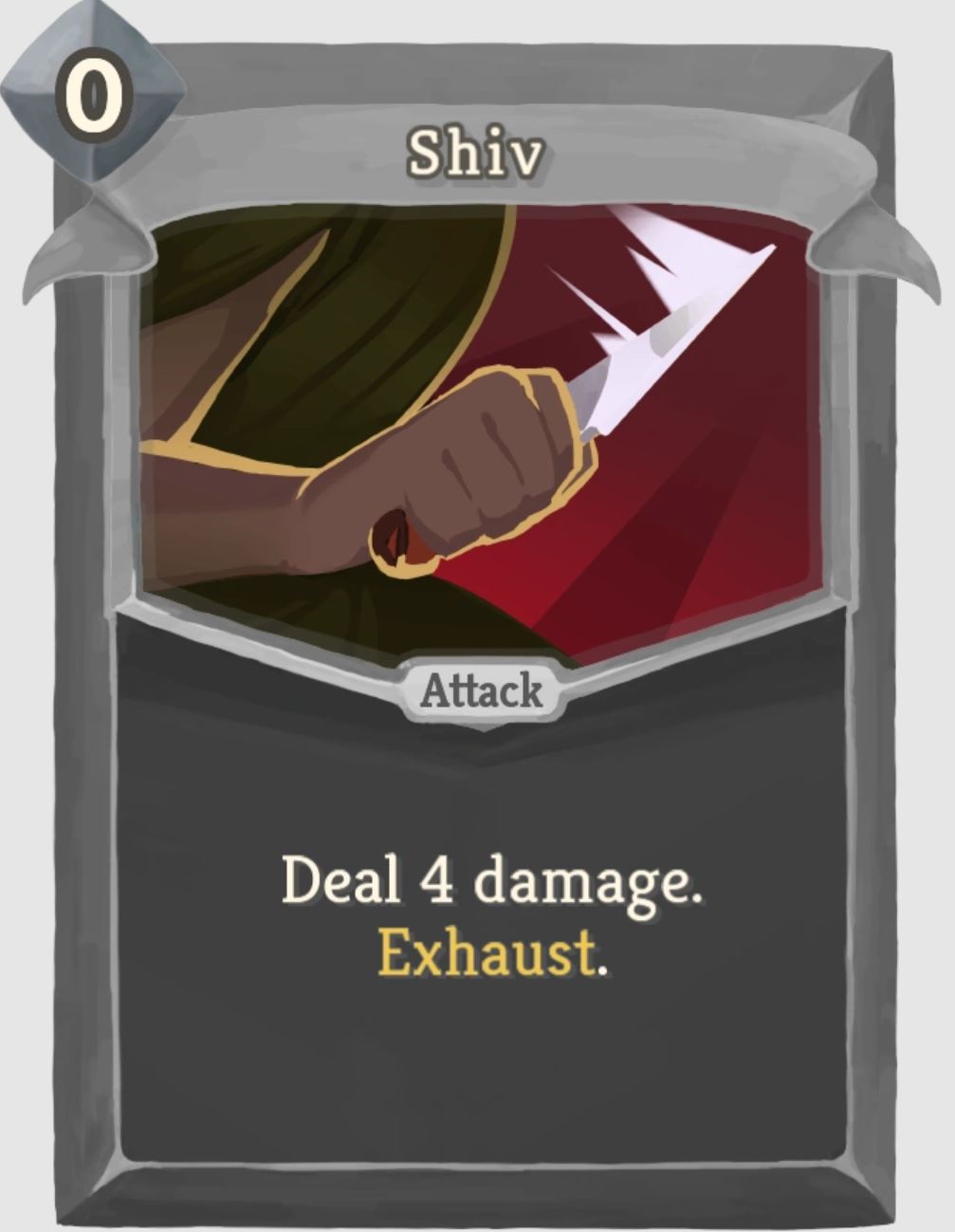 Gamerscore: 15
Players Completed: 10%
When playing as the Silent, you'll naturally come across quite a few Shiv generation cards, namely Infinite Blades. If you get Storm of Steel, you can use that in combination with other cards that will draw more cards into your hand, discard your entire hand, and get a ton of Shivs.
Impervious
Gamerscore: 15
Players Completed: 17%
There are two ways to get this: either play as the Defect and focus on getting frost and orb slots, or play as the Ironclad and fill your entire deck to the brim with cards that draw new cards and add block. Either way, it will take a lot of deck building, but a defense build is not a bad idea in this game.
Come At Me
Gamerscore: 15
Players Completed: 35%
There's only one way to win without attacking: playing as The Defect and resetting until you get the option to choose [Enemies in your next three combats have 1 HP], then killing them by ending the turn and letting the lightning orb finish them. You can continue the run from here to get other things done.
Perfect
Gamerscore: 15
Players Completed: 31%
I'm assuming you're going for everything anyways, so we will combine this with the following achievement; read on for both.
You Are Nothing
Gamerscore: 15
Players Completed: 3%
The easiest way to do this is by setting up an infinite loop, there are many methods to do so, and I'd recommend reading through the wiki page for them because there are far too many to cover in this guide. However, one of them is probably possible on any given run.
For an even easier run, choose the option mentioned above with The Defect in Come At Me and reset even more until you find a route that gets to the boss in less than three combats. Again, this will probably take a ton of resetting, but it doesn't require building a deck and doing it legitimately.
Powerful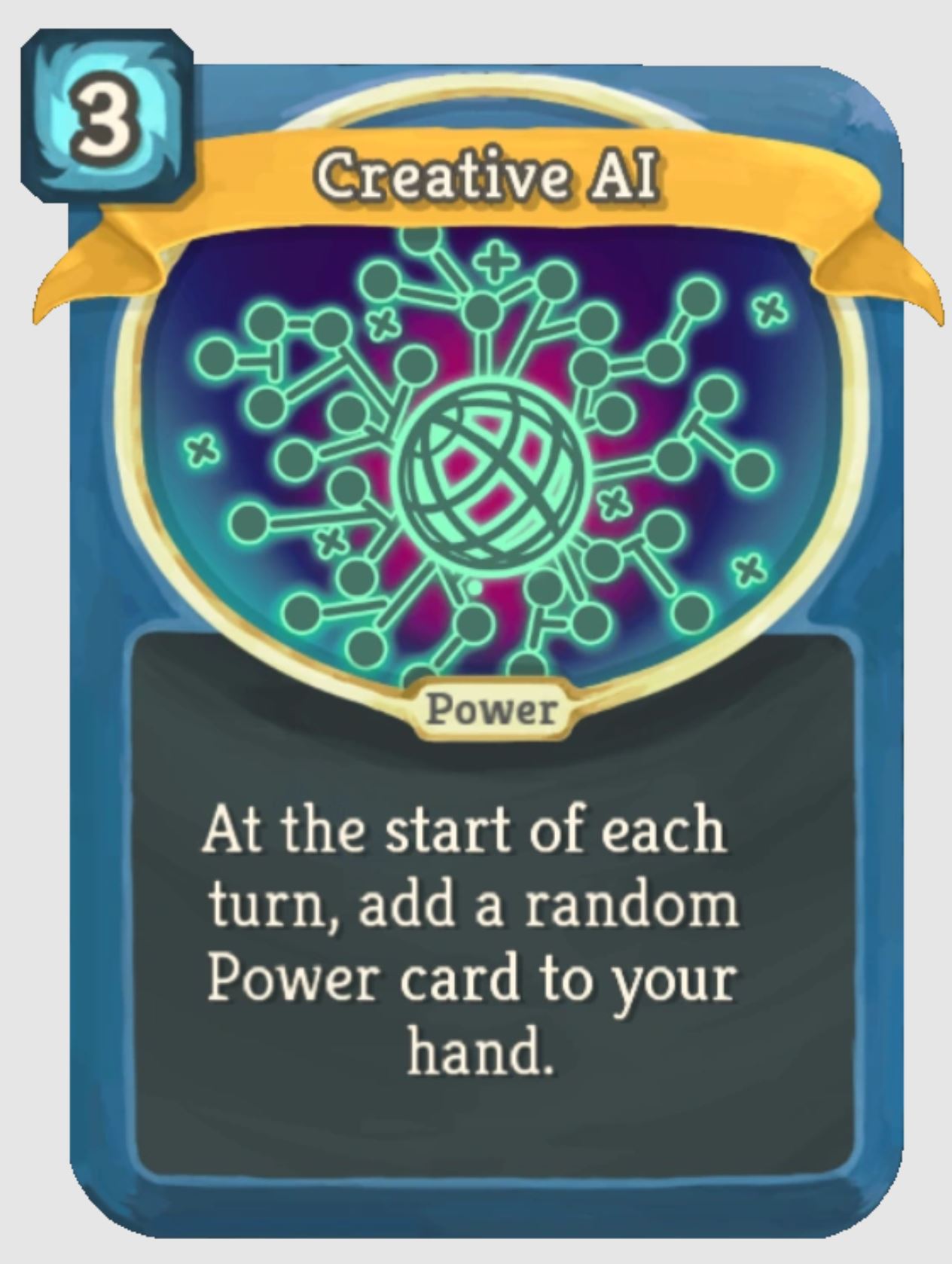 Gamerscore: 15
Players Completed: 14%
The Defect is focused on getting buffs, especially if you find Creative AI, which gives you a new buff every time you play a power. This means you can play Defect, typically using Creative AI to achieve this.
Focused
Gamerscore: 25

Players Completed: 2%
Like Powerful (and obtainable on the same run as it), you can use Creative AI and some stalling against a weak enemy, draw Defragment or Biased Cognition, and constantly gain focus. Of course, it's also possible to exploit any focus cards you find in any way you see fit; feel free to get creative.
Neon
Gamerscore: 25

Players Completed: 2%
The Defect is the only one capable of doing this, and it's best to get a card such as Meteor Strike and keep using it (and likely only it) against a stronger enemy or a boss that can take the hits. It's not too hard once you try and focus on it. The Defect is just really good at getting achievements, in general.
Infinity
Gamerscore: 15
Players Completed: 6%
The 25-card deck requirement might seem insane, but The Watcher makes this far more straightforward. They can get a card called Study that will shuffle an insight into the deck, a 0 card that draws more cards. So get (preferably) a few Study cards (it will work with a single one, but that's slow), find a weak enemy, keep studying, and do what you can to live until you can play too many cards.
The Guardian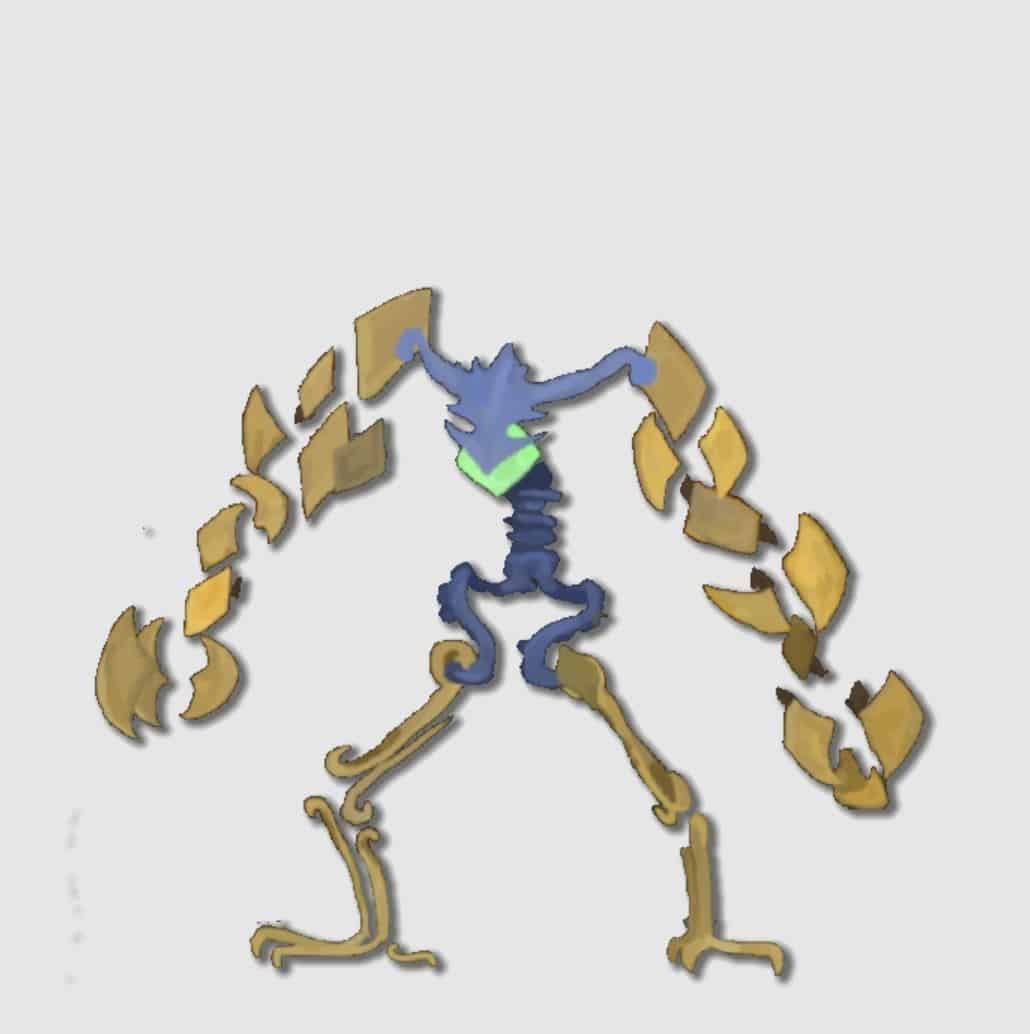 Gamerscore: 10
Players Completed: 84%
One of the game's first bosses, The Guardian, is encountered in Act 1 and can pretty much be defeated by just attacking and building defense whenever you can and making sure to use your supply of items if necessary. It'll just keep defending, so you'll be fine as long as you can break through the defense.
The Ghost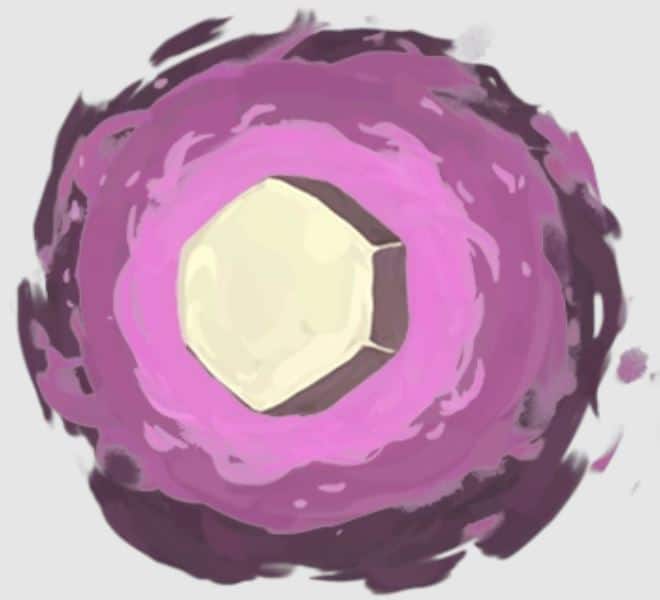 Gamerscore: 10
Players Completed: 73%
The Hexaghost can be encountered in Act 1. Its gimmick is, clued in by its mathematically perfect shape, math. It tends to hit harder the more HP it has, and it will also shuffle cards into your deck that can make or break this fight for you. The best advice is to try and get a ton of damage in as quickly as possible, but not forget about defending.
The Boss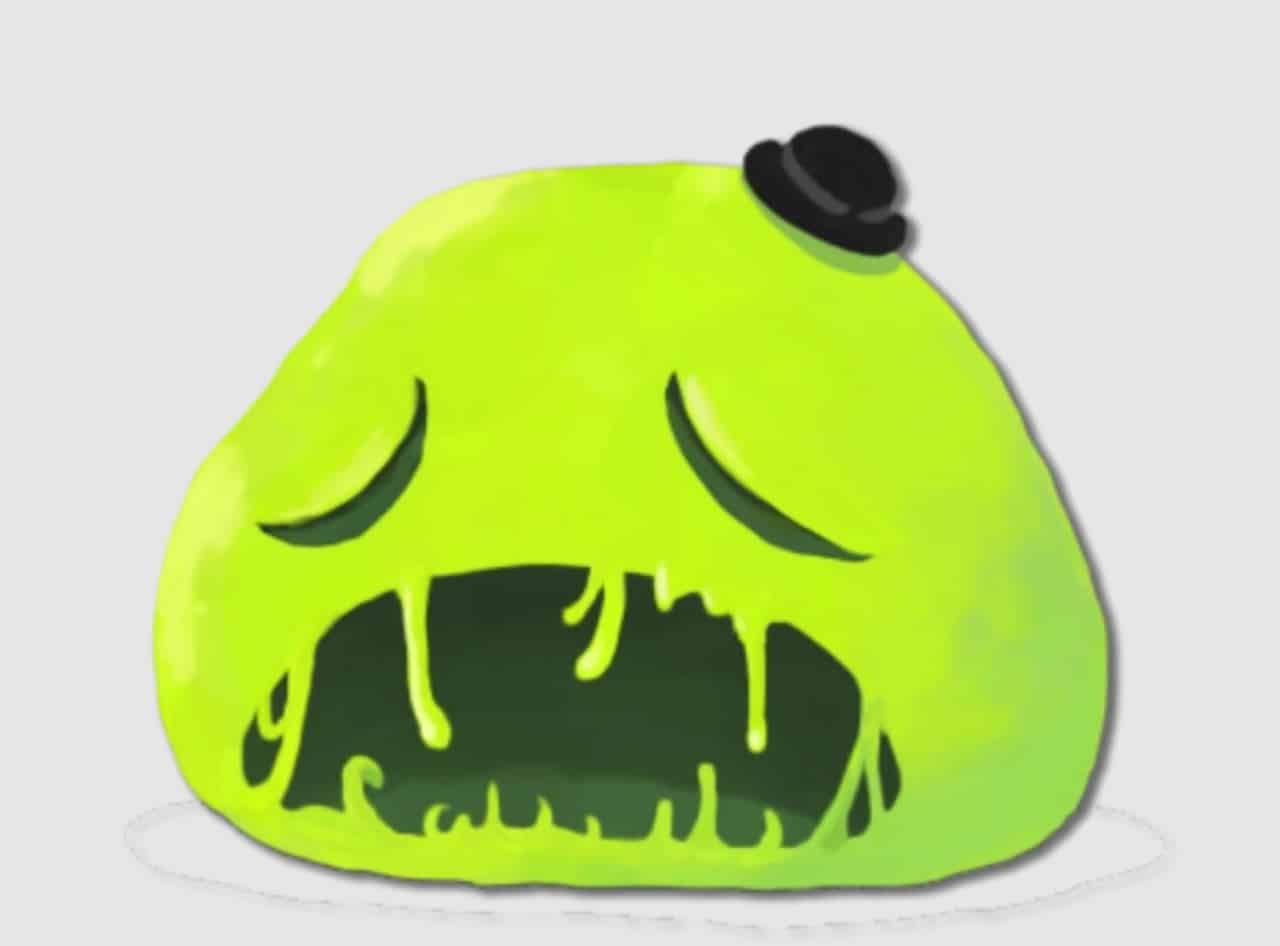 Gamerscore: 10
Players Completed: 65%
Another of the Act 1 bosses, this Slime Boss will split off whenever it is at half health, and the turn ends. This means you should try and get it to just above half, then deal a crazy amount of damage in one turn. It'll probably still split here, but you can repeat the same strategy for the smaller slimes; just don't get overwhelmed.
The Champion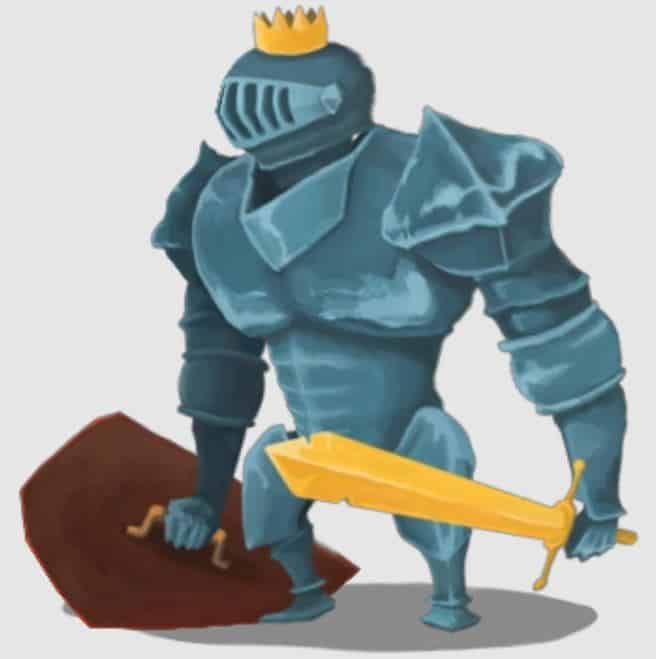 Gamerscore: 10
Players Completed: 50%
One of the Act 2 bosses, The Champ, is just a damage sponge. He usually tries to inflict debuffs or taunt you instead of attacking but tends to do some decent damage. So keep your damage going while keeping your defense up and getting past this one, plain and simple.
The Automaton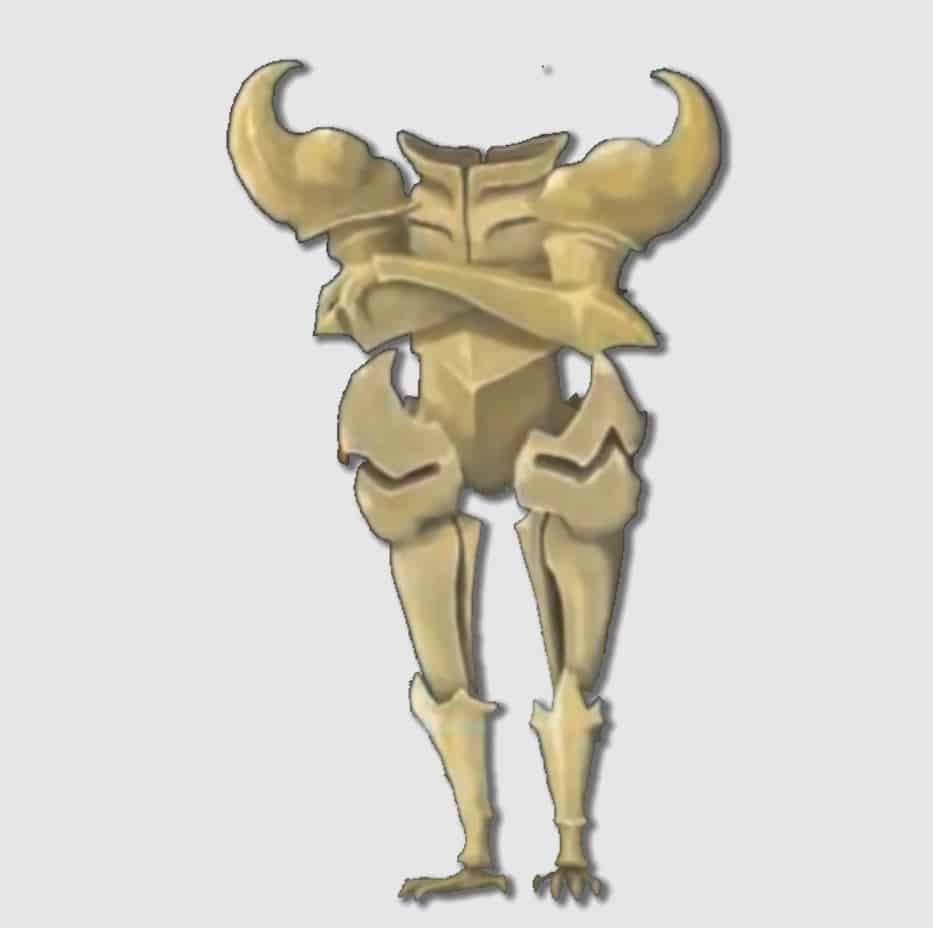 Gamerscore: 10
Players Completed: 43%
This boss spawns at the end of Act 2 and is a summoner. He will spawn in orbs that you'll need to defeat before you can do decent damage to him, deal quite a bit of damage, and buff himself often. This means you need to kill the orbs as quickly as possible, then kill the Bronze Automaton quicker than he kills you.
The Collector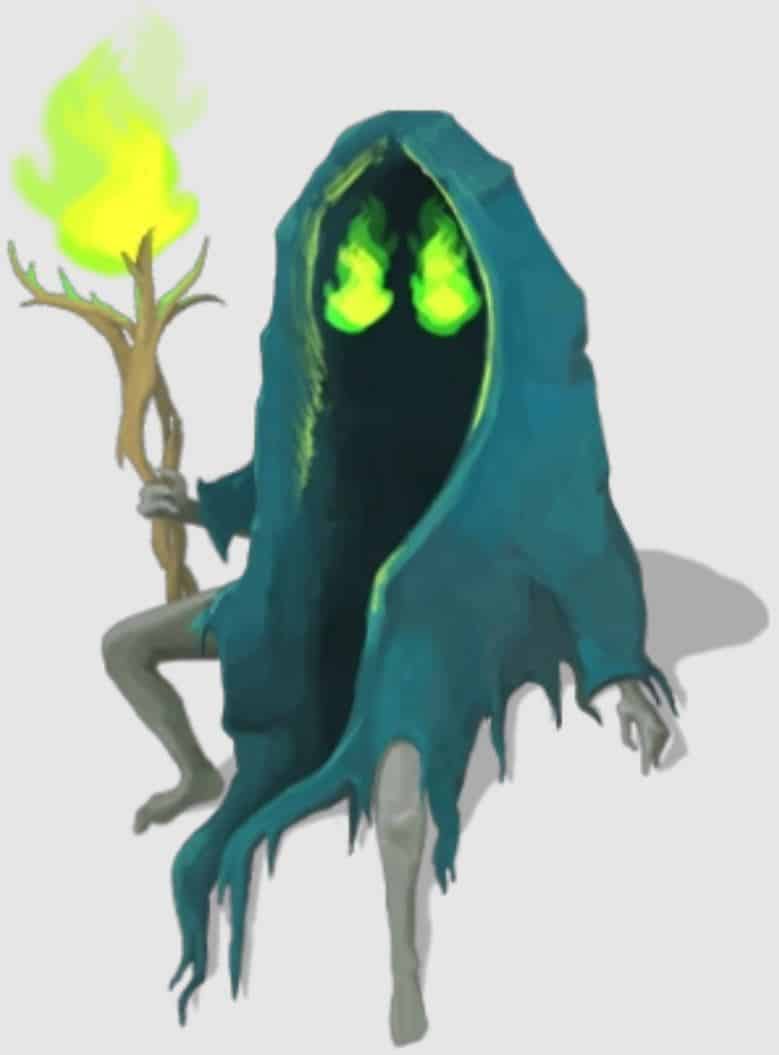 Gamerscore: 10
Players Completed: 41%
Another Act 2 Boss, The Collector, will spawn a bunch of Torch Heads and try to resummon them often, so as opposed to the Automaton, it's better to focus all your attacks on The Collector himself instead of the minions. This is another "First guy to die loses" type of battle, as most Slay the Spire bosses tend to be.
Ooh Donut!
Gamerscore: 25
Players Completed: 4%
This achievement requires both using the Ironclad as well as good luck. For example, if you get the card Feed and happen to get Donu and Deca as your Act 3 boss (elaborated on in the following achievement), then you can use Feed to kill Donu after it has dropped to below 10 HP.
The Shapes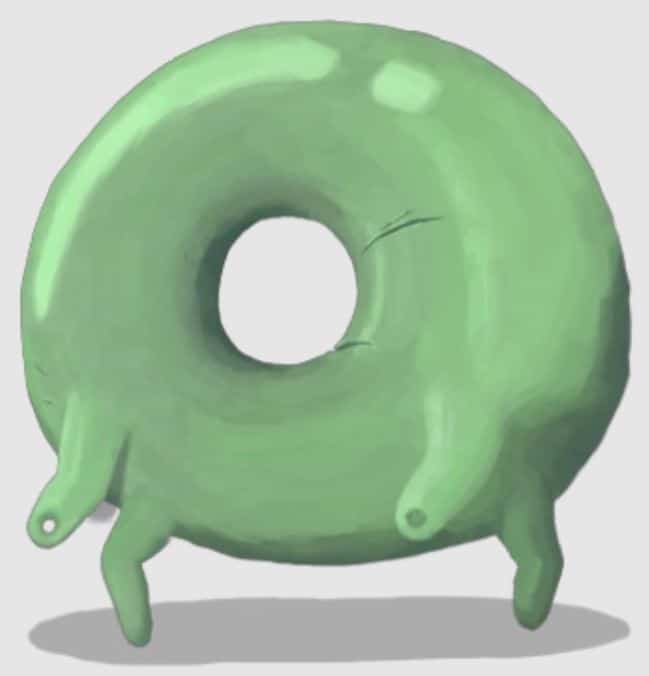 Gamerscore: 15
Players Completed: 30%
Donu and Deca are Act 3 duo bosses that don't require much forethought if you know who to go for. Prioritize Donu if you're dealing around 25-40 damage, but if you're dealing more, you can feel free to go for Deca instead. Don't forget to block and heal whenever you get the chance; this is just a war of attrition.
The Crow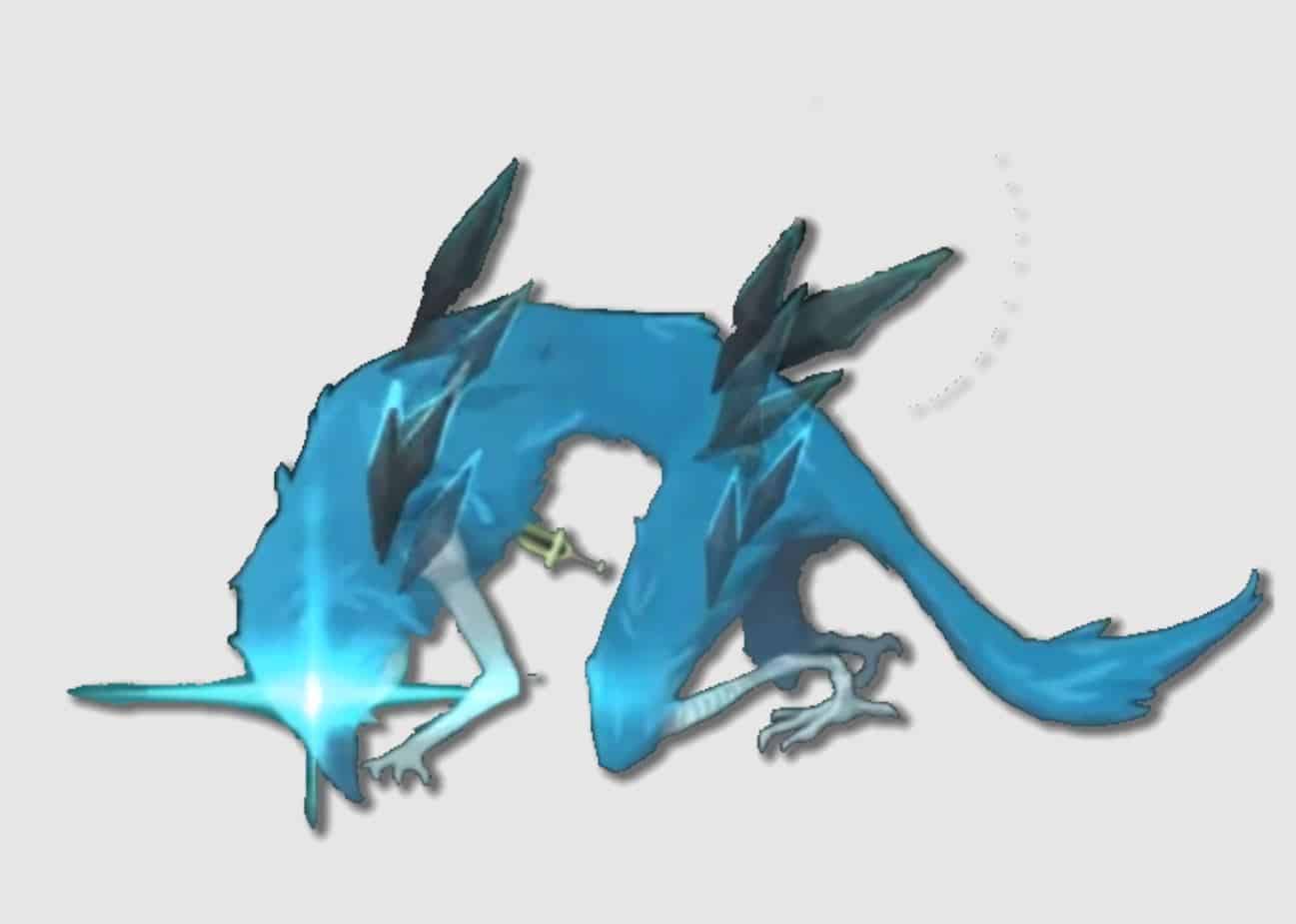 Gamerscore: 15
Players Completed: 30%
The Act 3 boss, Awakened One, is another summoner-type boss who thinks it's the most mid Terraria boss and summons a bunch of Cultists to power itself up. Kill these cultists at all costs, and if you don't think you can kill them on any given turn, prioritize defense. After they're dead, it's another game of surviving and getting in damage where you can.
The Time Eater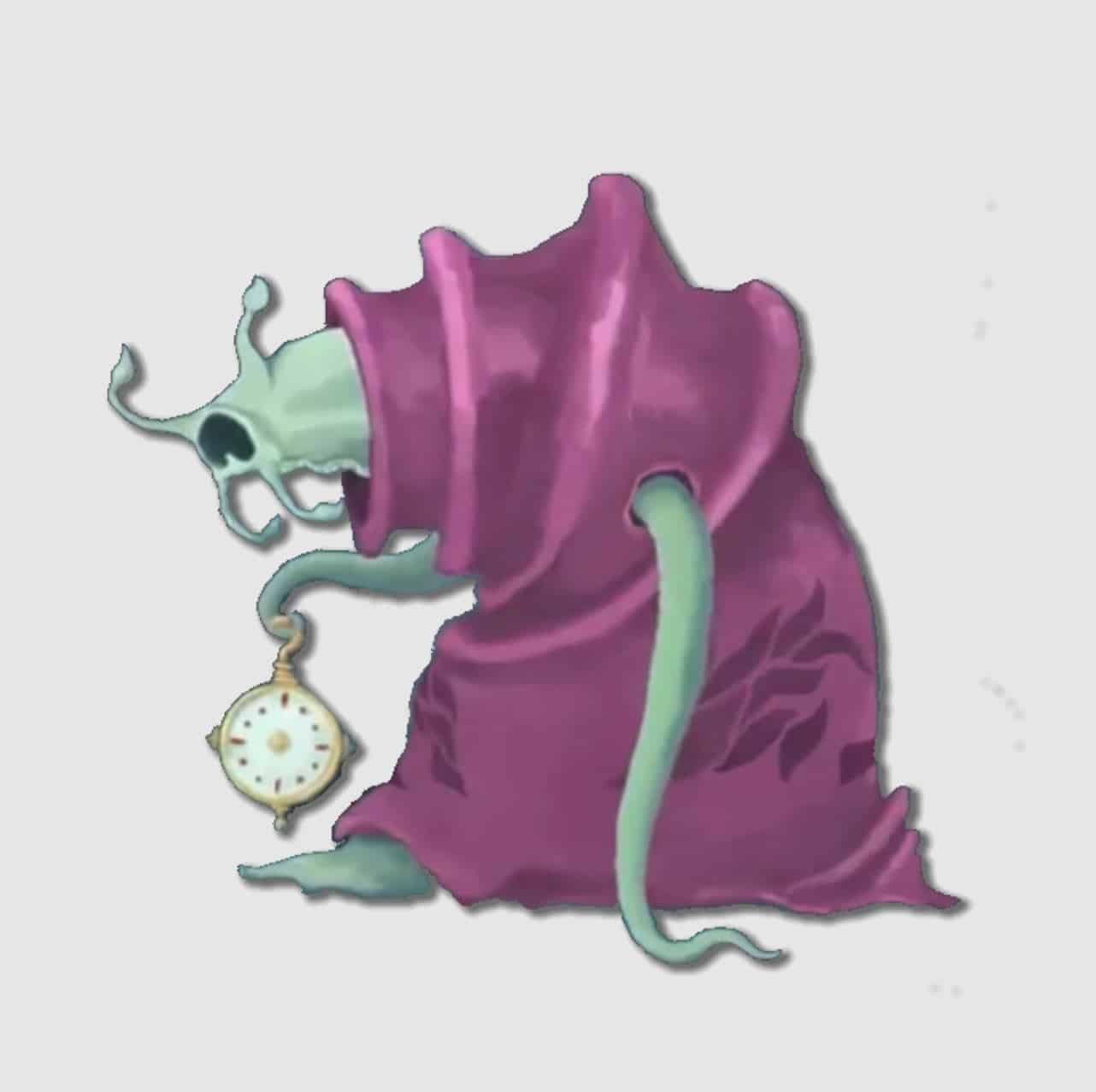 Gamerscore: 15
Players Completed: 26%
This Act 3 boss's gimmick is earning the name "The Time Eater" by wasting your time. It will heal itself back to full every time it drops below 50% HP, so you need to stack up as many debuffs, artifacts, items, etc., before reaching that threshold, then unleash it all at once to deal enough damage and get it in time, hopefully.
Ascend 0
Gamerscore: 10
Players Completed: 42%
This will be unlocked after you go through the first 3 acts with any character, so if you're playing the game and winning, you'll get this.
Ruby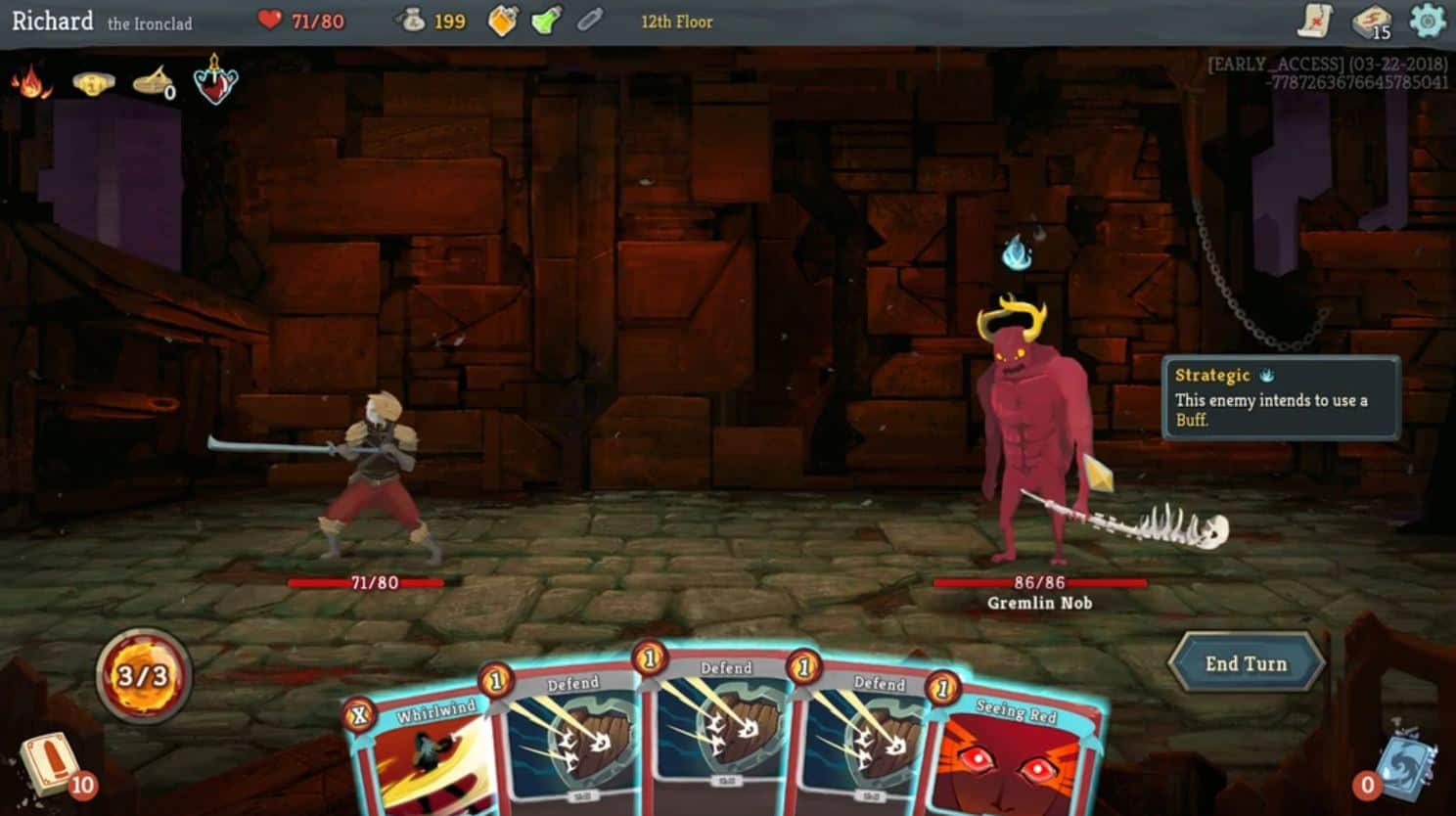 Gamerscore: 20

Players Completed: 33%
This achievement is granted for winning with the Ironclad, the character you begin the game with. This character plays it safe, so try and have a good balance of defense and attack cards to succeed.
Ruby+
Gamerscore: 50

Players Completed: 6%
You can choose the Recall option at any Rest Site with Ironclad. Doing this will get you the Key that takes you to the True Ending after Act 3. (After reaching the other two keys.) This achievement takes doing an entirely separate run from the last; you'll need to do one run that finishes in Act 3 and Act 4.
Emerald
Gamerscore: 20
Players Completed: 28%
The Silent's gimmick is being an absolute pain with regenerating health. Unfortunately, you can only do it in obscure ways, so it's best to assume any health loss is permanent. This means playing the game super safe, heavily prioritizing defense, and only attacking when you know you can do it without dying.
Emerald+
Gamerscore: 50
Players Completed: 6%
The Silent will occasionally find an Elite enemy icon on the map with an animated flame; naturally, go to this enemy and defeat them to reach the true ending after Act 3. (After getting the other two keys.) The same two-run requirement from Ruby+ applies here.
Sapphire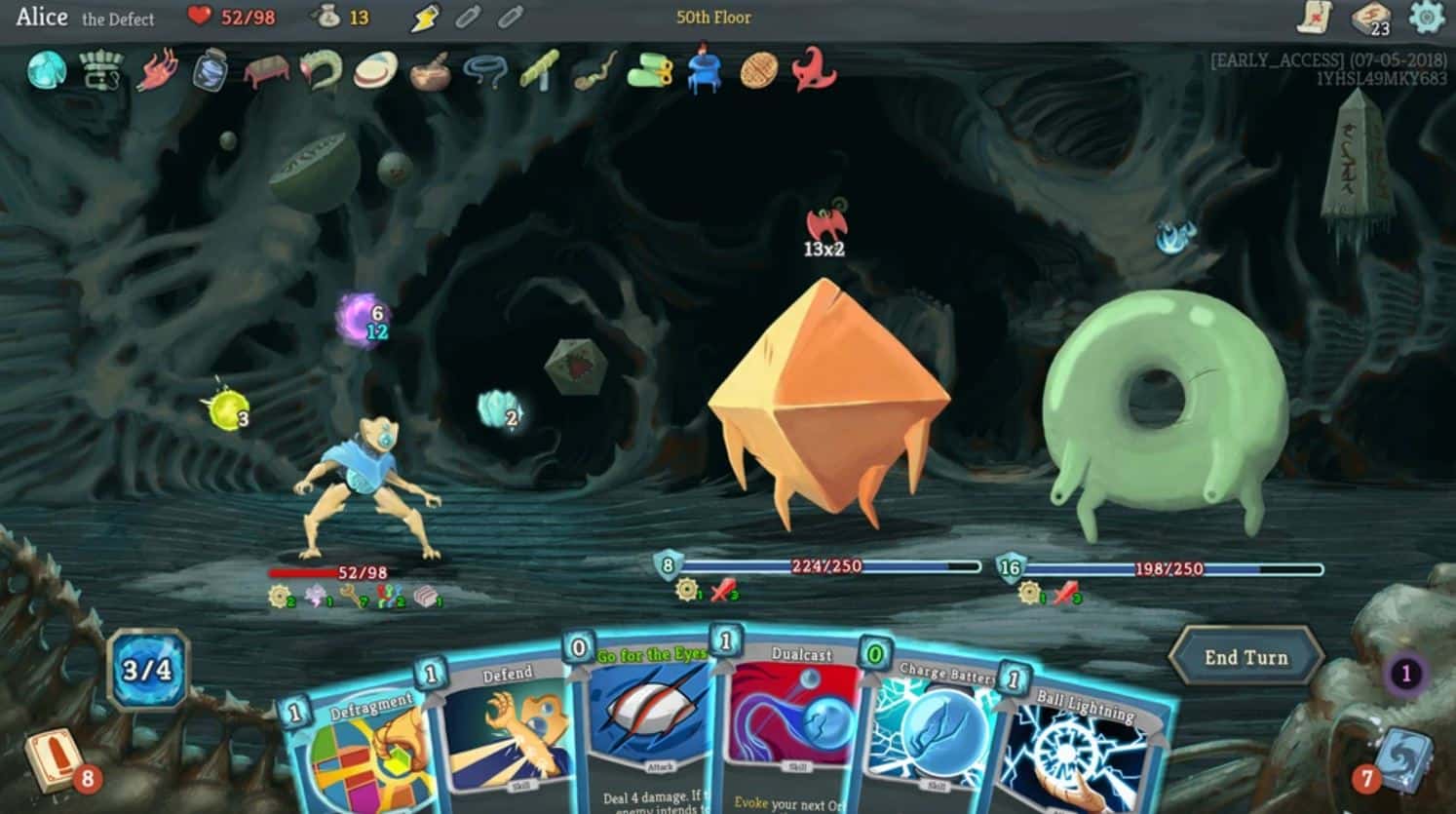 Gamerscore: 20
Players Completed: 25%
The Defect plays the long game, waiting to execute a plan over a long game with each enemy. Devising a strategy before committing to any battle and meticulously executing it is recommended. This character is for those capable of playing with a bit more tact.
Sapphire+
Gamerscore: 50
Players Completed: 5%
In every non-elite chest with the Defect, you'll have the option for the Key. This means it's easier than any other characters to get the true ending after Act 3 with the Defect. (After getting the other two keys.) Beating Act 3 and finishing and beating Act 4 and finishing are two separate achievements.
Amethyst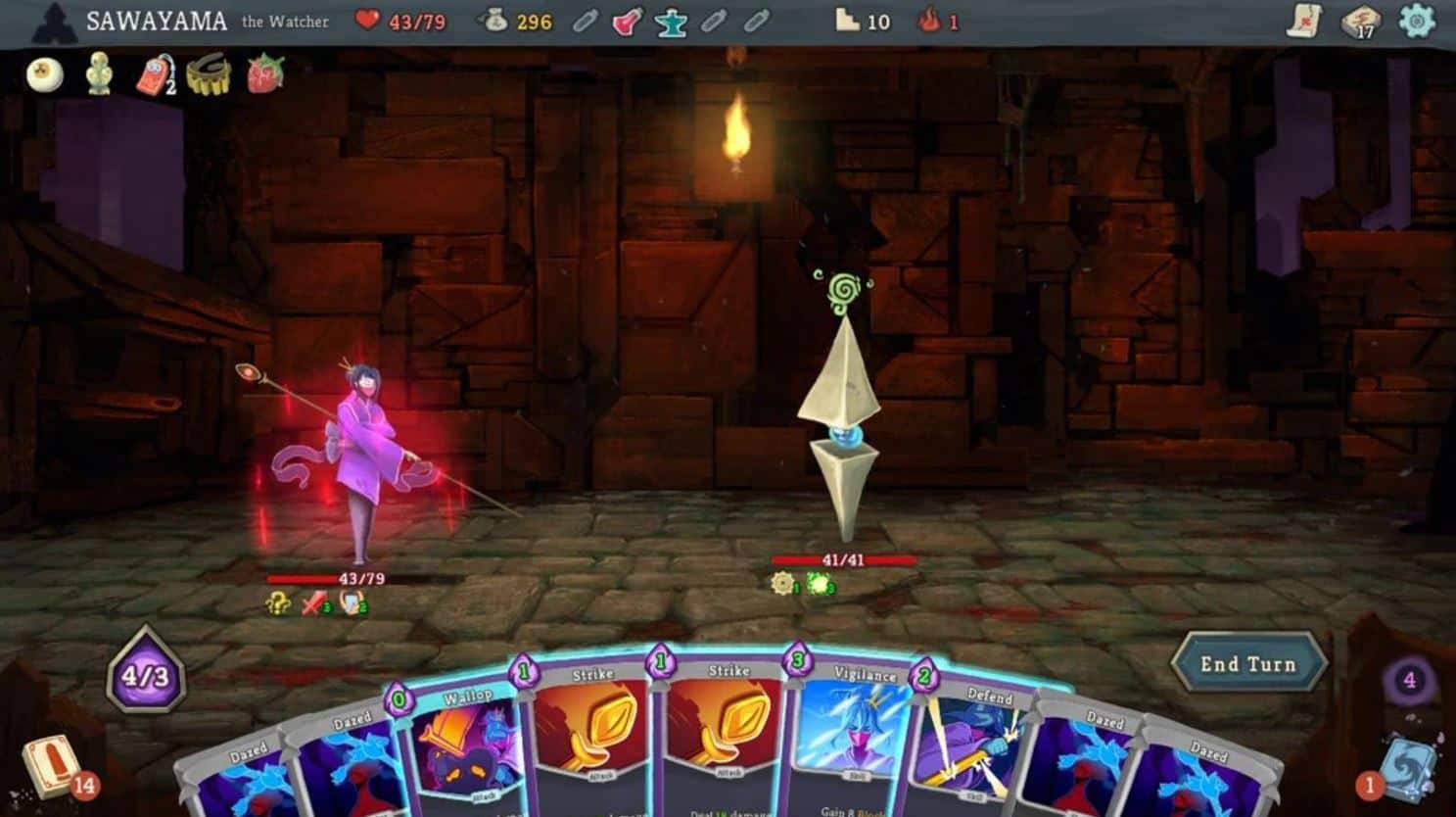 Gamerscore: 20
Players Completed: 10%
The Watcher is usually the most powerful of the four playable characters; getting Stances that improve her damage, gives her foresight, or lets her generate a ton of energy. But, again, this is all about experimenting, finding the build and stances you like, and committing to them hard.
Amethyst+
Gamerscore: 50

Players Completed: 3%
The Watcher, being free DLC, has no key of her own to collect. Once you get the other three keys, you can enter Act 4 with her. Unfortunately, you have to do the entire game with her at least twice because the previous achievement negates this and vice versa.
The End?
Gamerscore: 50

Players Completed: 4%
This achievement requires you to get to the end of Act 4 with every character (barring the Watcher). Ultimately, you'll fight the Corrupt Heart, a boss that can only take 300 damage each turn. This means you should play your cards right, deal exactly 300 damage, and use the rest of your turn to buff defense or apply debuffs or anything else that can help you.
My Lucky Day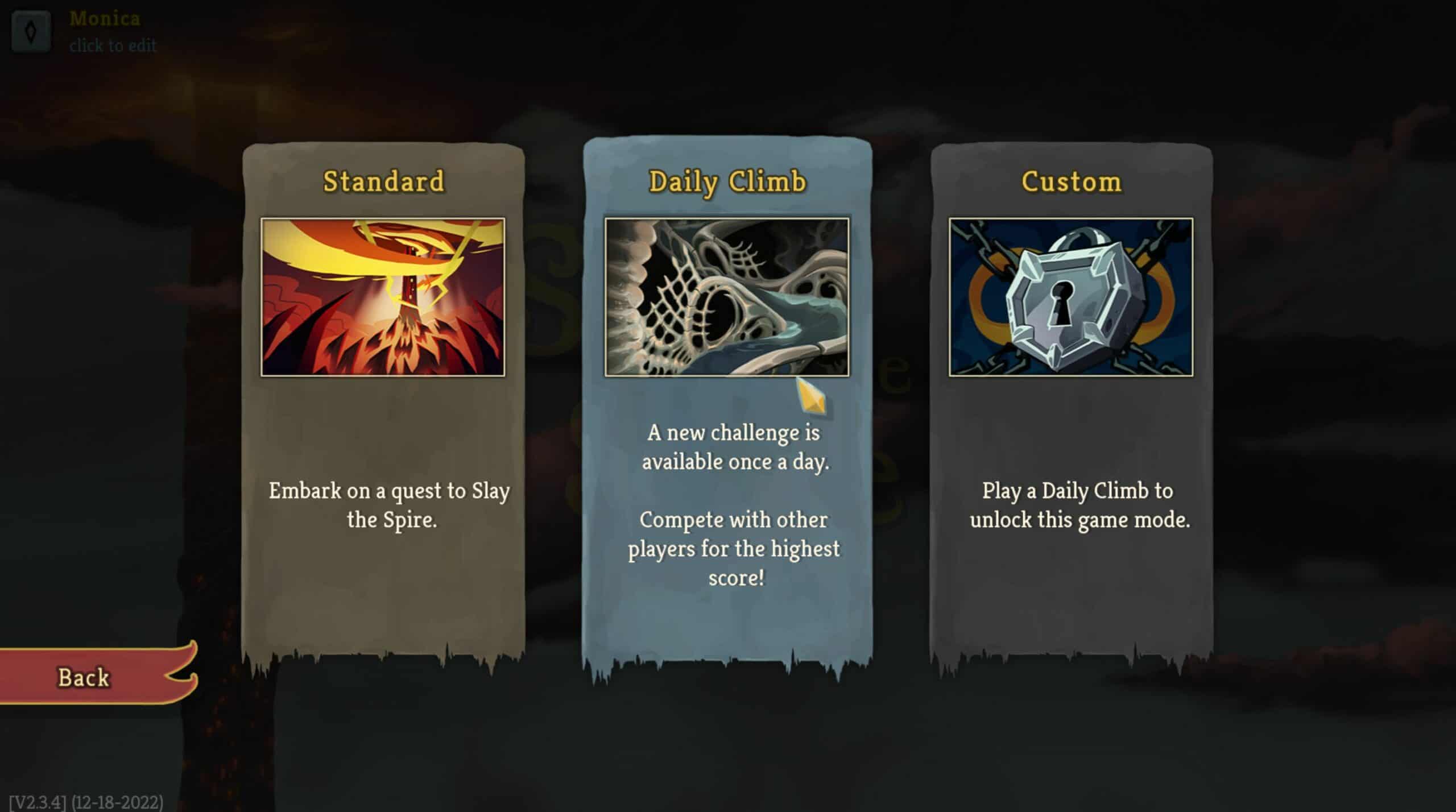 Gamerscore: 15
Players Completed: 18%
On the main menu, you'll see a Daily climb option, just a run under specific daily conditions. Unfortunately, I can't help with this since I don't know what day you're playing the game, so use your game knowledge and skill to conquer this, and maybe wait for a later day if it's too challenging.
Common Sense
Gamerscore: 25
Players Completed: 3%
This pretty much describes itself. Don't ever take any cards with a Blue or Yellow banner under the text for the card's name. This means you'll likely be limited to some of the cards you get at the start of the game, meaning the best bet for this is Ironclad for their decent starting deck of cards.
Speed Climber
Gamerscore: 25
Players Completed: 2%
This is the achievement you'll come to hate. It takes a ton of game knowledge and good luck that it will likely be a large portion of your time achievement hunting. I'd recommend going for a max strength build with Ironclad or the Watcher and watching some speed runs of this game to see how they do it. Otherwise, it's pretty much just luck and skill.
Minimalist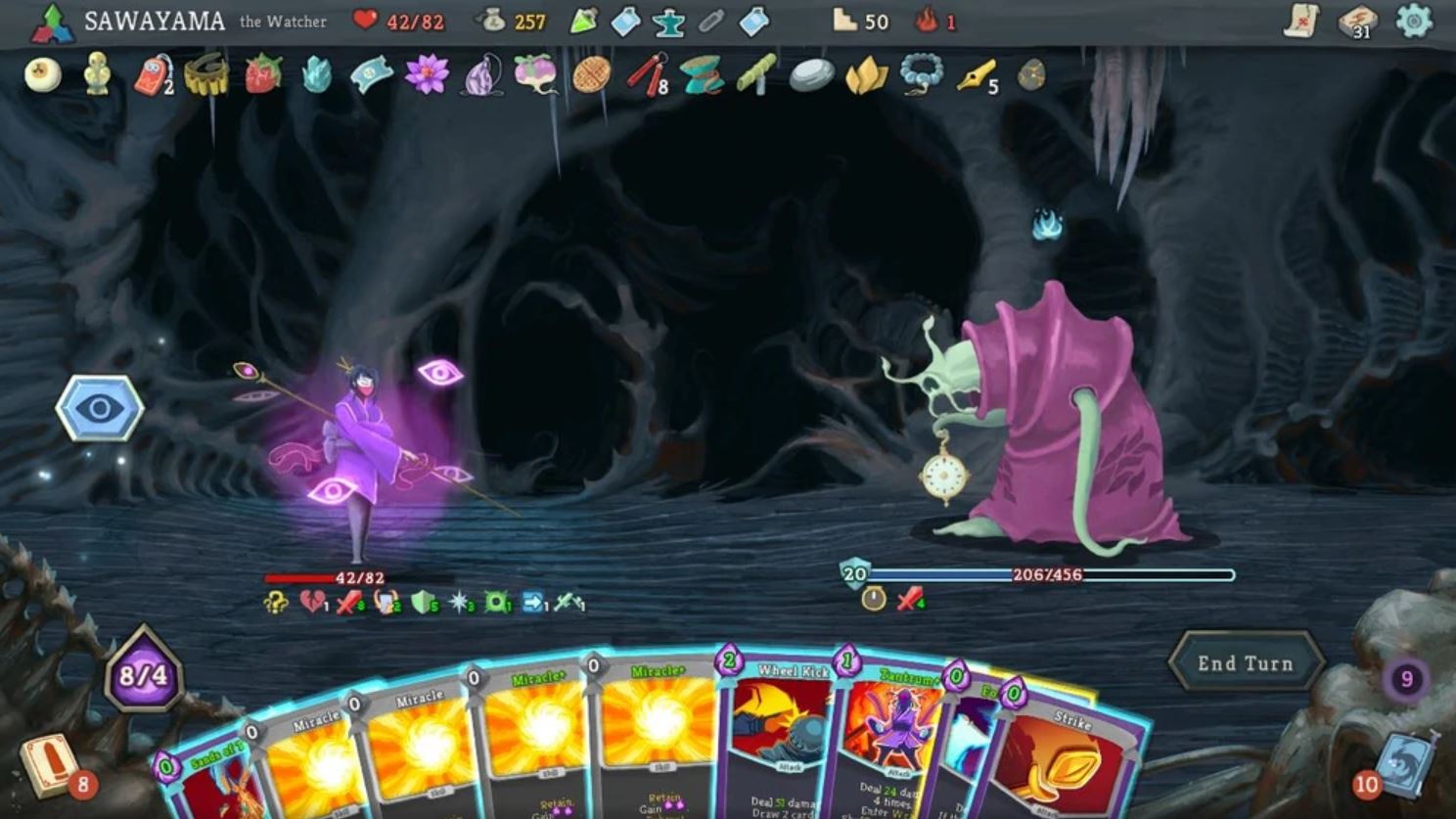 Gamerscore: 25
Players Completed: 2%
There are many ways to do this, and you can probably get it by just choosing five non-exhaustible cards you like and sticking with them. I'd go for the Watcher, and having Eruption+, Vigilance+, Flurry of Blows+, and the other two are pretty much up to you, but Pray, Collect, Rushdown, Reach Heaven and Evaluate are all great options. Make sure to eliminate cards only to have five before the final boss.
Who Needs Relics?
Gamerscore: 25
Players Completed: 2%
For this, you can play the game as usual; just only pick out a single relic that you really, really, really like. It's best to play a defense build with Ironclad or a Creative AI build with the Construct, making sure to only pick one relic out the entire run.
Ascend 10
Gamerscore: 15
Players Completed: 4%
Ascension is essentially a difficulty modifier for this game, where it gets more complicated and complex and adds more difficult challenges to each level as you ascend more. You should play through this with the thought that every battle could be the next one you die on, so play it safe and use as many cheap tactics as necessary.
You can always retry the levels in this mode, and it'll never knock you back down. So choose your favorite character and start ascending! This achievement unlocks when you climb to level 10.
Ascend 20
Gamerscore: 75

Players Completed: 2%
The same as Ascend 10, but getting to level 20.
Eternal One
Gamerscore: 100

Players Completed: 1%
This is the achievement that is achieved after achieving every other achievement. "Achieve" doesn't sound like a real word anymore.
Questions and Answers
Question: How long does it take to get every Slay the Spire achievement?
Answer: Given it's a roguelike, it varies. You should expect it to take anywhere from 100 hours to upwards of 250.
Question: How do you complete Slay the Spire?
Answer: Take your time. Each run of Slay the Spire will probably take a few hours, but stacking up multiple goals on top of each other will likely make things take longer.
Question: What character is best for achievements in Slay the Spire?
Answer: The Defect is the best at getting a ton of different achievements, letting you get upwards of 9 various achievements when doing runs with it.
Conclusion
Slay the Spire is a taxing game to get 100% achievement progress in. It took me quite a bit longer than I'd like to admit to understand the complexities needed for the entire game, but I don't regret it because Slay the Spire is just enjoyable. I would recommend only going for these in small bursts at a time, though.
These achievements usually require replaying the entire game over again, so I can't imagine trying to get all of them in just a few extended playthroughs. For a real-life protip, take breaks and try to get these done in short bursts over a long period. Once you get into it, it's pretty fun and an impressive game to have completed.